Unique Attractions in Houston
Houston's Beer Can House and Other Unique Spaces
Some of Houston's best loved gems remain under the radar for even Houston's most loyal visitors. People willing to explore will find folk art museums, art that is presented through moving vehicles and beer cans. Houston is a city that celebrates the art in all people, and that philoposphy is evident in each funky location on this list.
Don't forget to check out the exclusive savings for these unique Houston experiences.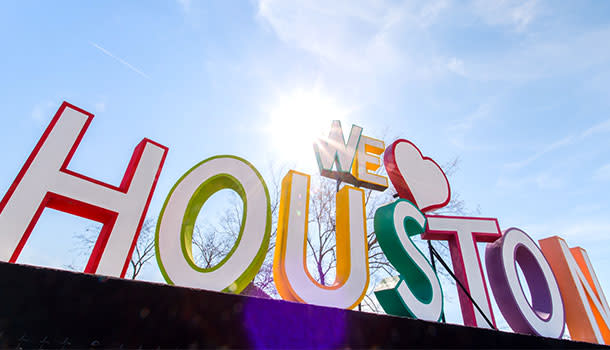 Start your adventure at one of Houston's best-loved roadside attractions-turned-museum, the Beer Can House.The story goes that John Milkovisch hated to throw anything away, and after years of drinking, both his attic and garage were bursting with empty beer cans. In 1968, he got the bright idea that the cans would make good house siding, and a folk art legend was born. Milkovisch didn't stop with the house. He blanketed the lawn with concrete blocks inlaid with bits of colorful glass. He drilled holes in the redwood fence, filling the spaces with marbles. With the cans' pull-tabs, he created clinking curtains that he hung from the front porch and eaves. More beer cans, wire and found objects became mobiles and lawn art. Altogether, Milkovisch spent 18 years decorating.
These days, the house is a folk art gallery/workshop owned by the Orange Show Center for Visionary Art--they estimate it's made up of more than 50,000 beer cans.The story of the house is told through vintage photographs and archives donated by the Milkovisch Family. Visitors will see how the 1940s-era bungalow grew over the years to become the monument it is today. They will also come away with a better understanding of folk art and the importance of preserving environments created by self-taught artists such as Mr. Milkovisch. The restoration also includes the addition of a visitor's center and gift shop located on the site of John's old workshop.
Two miles away, the Art Car Museum celebrates one of Houston's most noted cultural treasures, the art car.  The museum is a private institution dedicated to contemporary art and an exhibition forum for local, national and international artists with an emphasis on art cars. It all began with the 1984 Collision Show at the Lawndale Art Center, which saw the unveiling of Larry Fuente's Mad Cad art car, which has since been featured in museums and cultural institutions across the country. As a result of the popularity of this show, art car workshops were founded in Houston, which eventually precipitated the Art Car Parade, held each year in May, and the Art Car movement as we know it today.
A short jaunt down I-10 just west of Patterson St. you'll find an iconic piece of artwork, the We (heart) Houston sculpture. Created by native artist David Adickes, the large, colorful sculpture has become a popular place for pictures among locals and out-of-towners alike. There is parking along the interstate frontage road for those looking to visit. 
Venture across I-10 and further into the Heights neighborhood and grab bite to eat, cup of coffee or a cocktail at Down House, a cozy cafe named after Charles Darwin's home in Kent. Expect competition-level coffee and locally sourced food, vintage furniture and a bill delivered in a vintage hardback book--Darwin, of course.
Head into Downtown (about five miles) to check out one of the leading contemporary art centers in the U.S. Known for its groundbreaking artistic education programs, DiverseWorks serves as an open venue for artists--visual, performing and literary. The exhibitions, on-view year-round, are always thought-provoking and often avant-garde, and the boundary-pushing performances are unforgettable.
If you didn't get enough to eat or drink at Down House, make a stop at Last Concert Cafe, one of Houston's most eclectic restaurants. There's no sign, and you have to knock to get in--the door is always locked. It's been a brothel, a gay bar and the biggest marijuana bust in Houston's history occurred there. Go for the Tex-Mex, but keep your eyes open. You never know who might pop in for an impromptu show.
Continue heading south to check out one of Houston's most acclaimed--and unique--cultural centers. Project Row Houses was founded by artist Rick Lowe as part of an effort to preserve the historic Third Ward neighborhood. The project--using resources from Houston's corporations, foundations and art organizations--renovated 22 shotgun-style houses on Holman St.  Ten of the houses are dedicated to art, photography and literary projects, which are installed on a rotating six-month basis.  When a group of artists is commissioned, each is given a house to transform in ways that speak to the history and cultural issues relevant to the African-American community.
Less than three miles away, The Orange Show is Houston postman Jeff McKissack's creation in honor of his favorite fruit. It illustrates his belief that longevity comes from hard work and good nutrition. The result is an architectural maze of walkways, balconies, arenas and exhibits decorated with mosaics and brightly painted iron figures.Pay $1 to explore the monument, which often plays hosts to special events, concerts and benefits. 
In North Houston, surrounded by unassuming apartment complexes near Bush Intercontinental Airport, you'll find the one-of-a-kind National Museum of Funeral History. Only in Houston can you find a coffin shaped like a Mercedes Benz and a 4,500 lb. hearse that is eight feet high and 19 feet long. Founded in 1992 to educate the public and preserve the rich heritage of the funeral industry, the museum features exhibitions ranging from a 1900s casket factory to embalming during battle in the Civil War. As the museum states in its tagline, "Every day above ground is a good one."
The Beer Can House is a folk art gallery/workshop consisting of more than 50,000 beer cans. The story goes that John Milkovisch hated...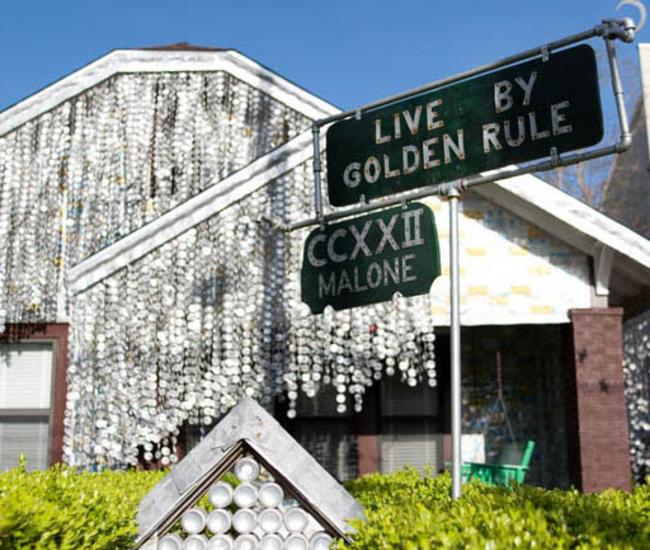 The Art Car Museum is a private institution dedicated to contemporary art with an emphasis on art cars, other fine arts, and artists...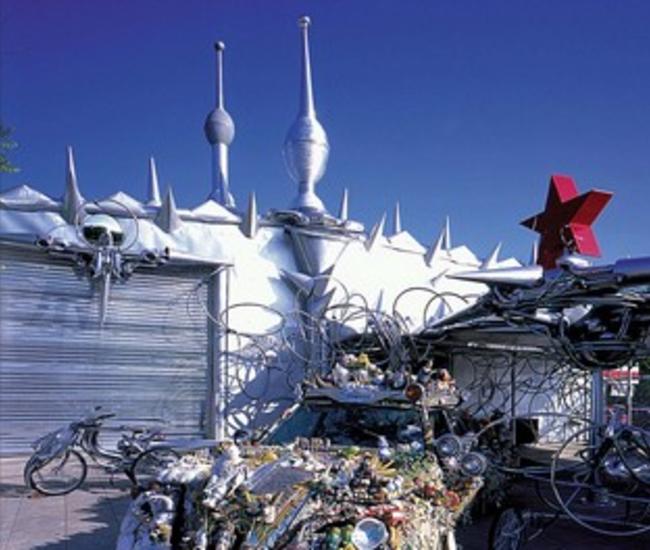 Located in the Heights, Down House is a restaurant-coffee shop-bar hybrid with a Darwinian theme, named after his home in Kent. Down...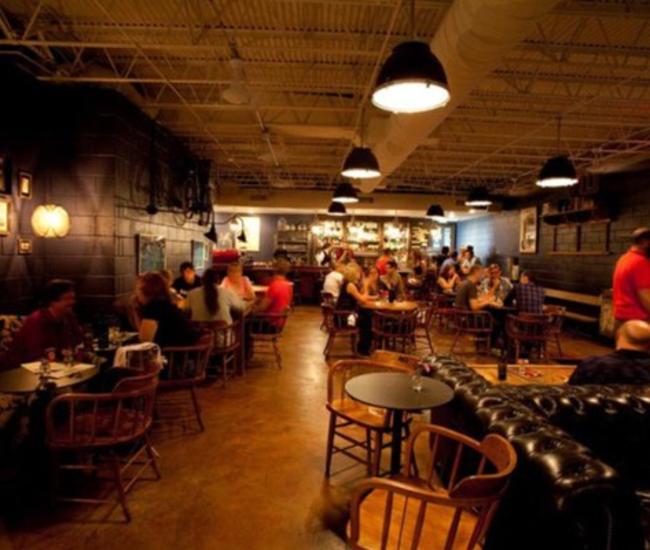 DiverseWorks is a non-profit multidisciplinary arts organization dedicated to presenting new and daring forms of visual, performing,...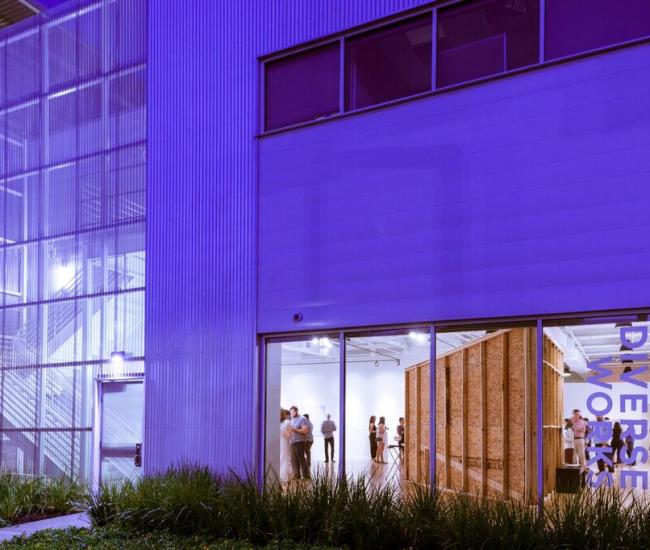 Don't be dismayed when you find the front door locked. Knock twice on the big red door to gain entry into this hidden gem that once...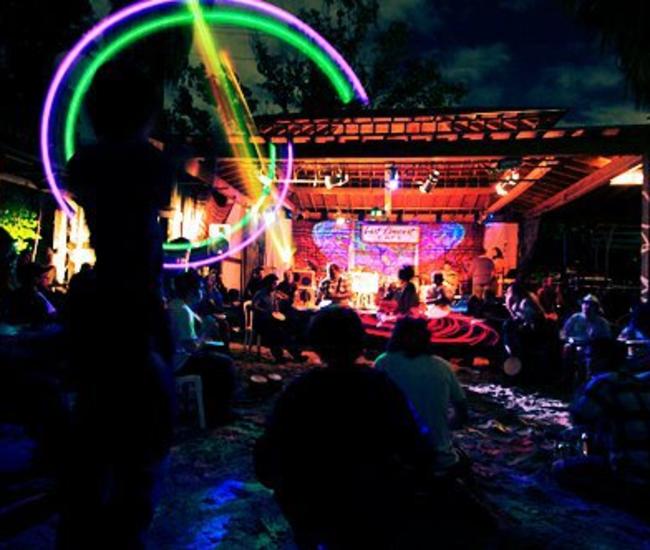 Project Row Houses is a highly acclaimed art and cultural community center consisting of 22 renovated shotgun-style homes. With the...
The Orange Show Monument is a Houston postman's creation that extols the virtues of his favorite fruit. The outdoor 3,000-square-foot...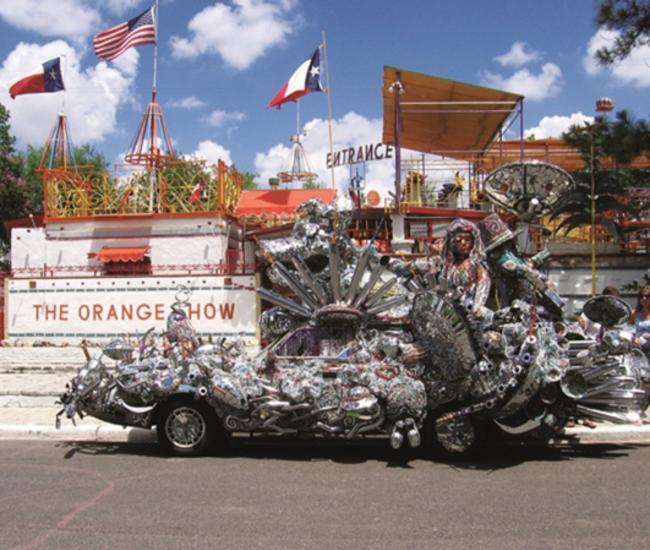 The National Museum of Funeral History is an educational experience like no other and offers something for everyone. Discover America's...