The Gentleman's Guide
It used to be that when it came to shopping, the ladies got all the options and the guys got left out in the cold. Times have changed, and in fashion-conscious Houston the more masculine sex is getting his fair share of shops catering specifically to his needs. Guys, your look has arrived. 
Last Call Studio
Everyone knows Neiman Marcus has a fix on high-end fashion. But the brand's Last Call Studio stores are all about bringing big name designers to the masses at discount prices. The guy's collection here really excels with lines from Ben Sherman, Hugo Boss and Theory. 
Manready Mercantile
Along the shop-filled streets of the Heights, Manready Mercantile is your place to shop for antique and high-quality clothes, shoes and accessories for the whiskey-loving man. The team travels all around Texas and beyond to bring great antiques like blankets, clothing, decor and more. The smell of fresh leather will put you in the mood for a new wardrobe. 

Reserve Supply Co. 
Remember when skateboards and motorcycles ruled your world? Well, some of us more than others. For those who truly like the board life and others who just like the look, Reserve Supply Co. offers vintage brands like Pendleton and RVCA that speak the language of Americana. 

Nordstrom Rack 
Nordstrom Rack is the off-price division of the well-known department store. Here you'll find fashions, accessories and even home decor, typically at 50 to 60% off normal store prices. New shipments come in daily from Nordstrom stores and Nordstrom.com, so if you see something you like, move fast.

The Galleria 
With nearly 400 stores spread across multiple wings, the Galleria has earned its reputation as the go-to place for fashion in Texas. And for guys, this is especially true. Consider that the Galleria is home to Original Penguin, Lacoste, Club Monaco, J. Crew, French Connection, Versace, Giorgio Armani and many more stores geared (at least in part) to the male gender. 
Festari For Men
Rudy Festari, a native of Rome, offers a touch of Italian style in Houston. Festari For Men blends Festari's idea of Italian style with his own fashion experience and understanding of well-tailored clothes. Men of all ages can appreciate his inventory, as there are options for the more conservative male or the man wanting bold style options. Knowledgeable staff and a master tailor are always on hand to make sure that your purchase fits perfectly. Recreating the bond between client and clothier, Festari also offers personal shopping in the privacy of your own home of office. For a truly unique and European shopping experience, visit their location in the Galleria area.

Rye 51 & Q Custom Clothier
Set in Upper Kirby and the Heights, Rye51 offers casual options from the likes of Diesel, Earnest Sewn and John Varvatos--oh, and did we mention a whiskey bar? Next door, Rye51's sister shop, Q Custom Clothier, serves up high-end, made to measure shirts and suits created from hundreds of fabric options, assembled in custom shops in Europe and shipped direct.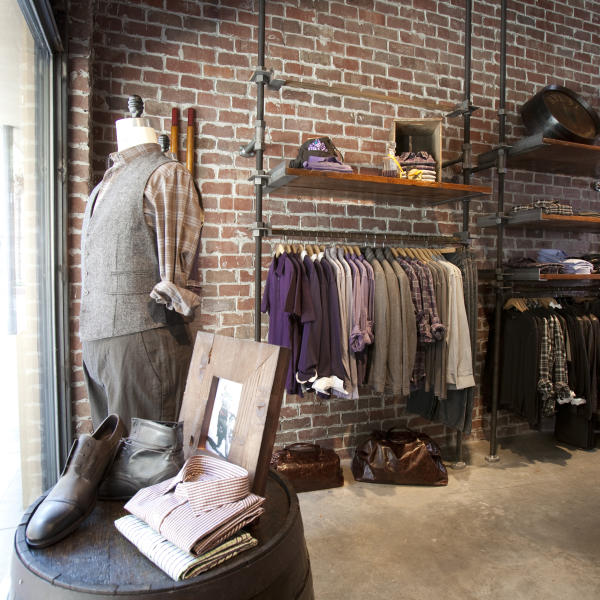 Norton Ditto
Offering men's fine clothing in the heart of Houston and now The Woodlands, Norton Ditto has remained a menswear staple in Houston for more than a century. From suits and tuxes to knitwear and jeans, men can easily assemble their entire closet simply by shopping at one store. Further, accessories at Norton Ditto are also endless and include cufflinks, suspenders, pocket squares, shoes, socks and even cologne to complete any outfit. Brands like Southern Tide, AG Jeans, Eton and Hickey Freeman and Peter Millar are in line with the store's high-end pedigree. For the well-dressed man, this store's attention to detail is sure to please.

Hamilton Shirts
Launched in Houston in 1883, Hamilton Shirts is still doing what it does best--creating bespoke and made-to-measure shirts of the highest quality. These are the shirts worn by Hollywood A-Listers and Texas tycoons. But they can be yours too, and it's not as pricey as you might think. The company also has an 1883 Sports Shirt line. 
Gordy & Sons Outfitters
For the gentleman and sportsman, Gordy & Sons Outfitters is a must-visit spot. Located near Buffalo Bayou Park, the store is reminiscent of a true gentleman's lounge, accented with dark wood and rich leather. With everything needed for hunting, fishing and leisure, any man would enjoy the shopping experience. The inventory at Gordy & Sons Outfitters is vast, including fine guns, rods, reels and all of the clothing necessary for each pastime.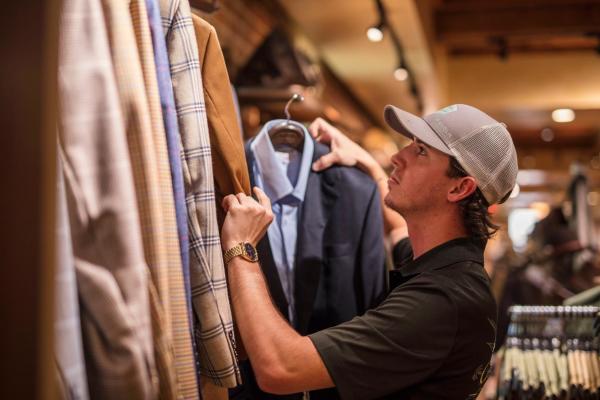 M Penner
If you're looking for made-to-measure clothing, look no further than M Penner. Ranked as one of the top men's stores in the U.S., M Penner has been serving the Houston area for over 25 years. Offering suiting from the world's most respected and luxurious designers like Ermenegildo Zegna, Isaia, Kiton and Samuelson, the store is able to truly customize with exclusive fabrics and finishes. Aside from made-to-measure suits, M Penner is also able to customize knitwear, ties, shoes and denim for their clients. The store's motto rings true, as Murry Penner said, "Don't settle for an adequate fit, when you can have a perfect fit."
Cavender's
Sure, the nation's fourth-largest city is more cosmo than cowboy. But there are definitely times you want to play up that western look. After all, when in Texas... Head over to Cavender's near Reliant Park for boots, buckles, and pearl snap shirts for the complete look. 

H&M 
There's no denying it. When H&M finally announced it was bringing a retail store to Houston, there was a groundswell of excitement. The European-based retailer is known around the world for bringing fashion-forward looks to the masses at bargain basement prices. The Baybrook Mall store has a complete "men's store" inside, with a multitude of clothing and accessory options for whatever look. 

Outlets
The area's two largest outlet malls are Katy Mills on I-10 West in Katy and the Houston Premium Outlets off of Highway 290 in Cypress. Each has a number of stores geared toward guys. At Katy Mills, you'll find Banana Republic, Polo Ralph Lauren and Last Call by Neiman Marcus. At Houston Premium Outlets, stores such as Saks Off 5th, Nautica, Guess, Brooks Brothers and 7 For All Mankind offer plenty of options.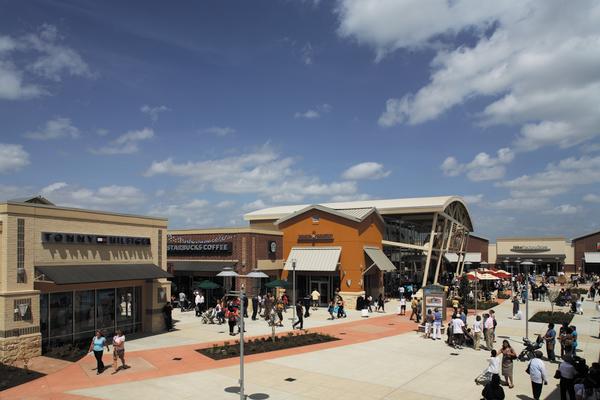 By AJ Mistretta