Top 10 Houston Retailers for Holiday Shopping
Wondering where to find the best gifts this holiday season? We've rounded up 10 of our favorite, local retailers that are sure to please the most persnickety recipient. From toy emporiums and fashion boutiques to home furnishing stores and a gourmet market, Houston businesses make it easy to knock out your gift list and shop local.

The Guys.
In the retro-chic Reserve Supply Company shop on Washington Avenue you'll find men's clothing, footwear and accessory brands that have stood the test of time, including brands like Pendleton and RVCA. The store's signature vintage style speaks to the surfer/skateboarder/motorcycle culture of America. Surprise your guy this season with a pair of Ray Bans, a Nixon watch or a vintage hat and bag from Brixton.
The Girls.
River Oaks' Muse Boutique brings inner-Loopers a wide selection of women's clothing, accessories, jewelry and handbags by NY and West Coast designers. Find edgy tops by Rachel Zoe, Amanda Uprichard cocktail dresses and AG Denim. If all else fails, surprise that fashion forward lady in your life with a Clare Vivier clutch or Roberta Freymann Gudli necklace.

The Parentals.
Sure, Bering's started out as a traditional hardware and lumber company back in 1940, but it's evolved into a destination shopping experience in the years since. With 16 separate departments ranging from stationery, china and clothing to kitchen, yard and plumbing, Bering's continues to thrive thanks to it's old-school customer service and extensive array of merchandise. Visit one of the company's two area locations near the Galleria or in West U.

The Kids.
Set in the heart of the historic Heights, Big Blue Whale opened in summer 2014 and quickly gained fans with its mix of handmade and hard-to-find toys and games. The independent retailer—set along the popular 19th Street Shopping District—stocks creations by Texan and New Mexico artists, and toys by brands like Hape, Janod and Tegu, to name a few. 

The Entertainer.
Face it, holiday parties are all about the food and drinks. Help replenish your loved one's stash with loot from Spec's. Though the Houston-based company has store locations throughout Houston, it's hard to beat the headquarters in Midtown. The Disneyworld of liquor stores boasts a deli, humidor, and grocery department, where you can find gourmet gift baskets or put together a DIY mix of meats, cheeses and wines.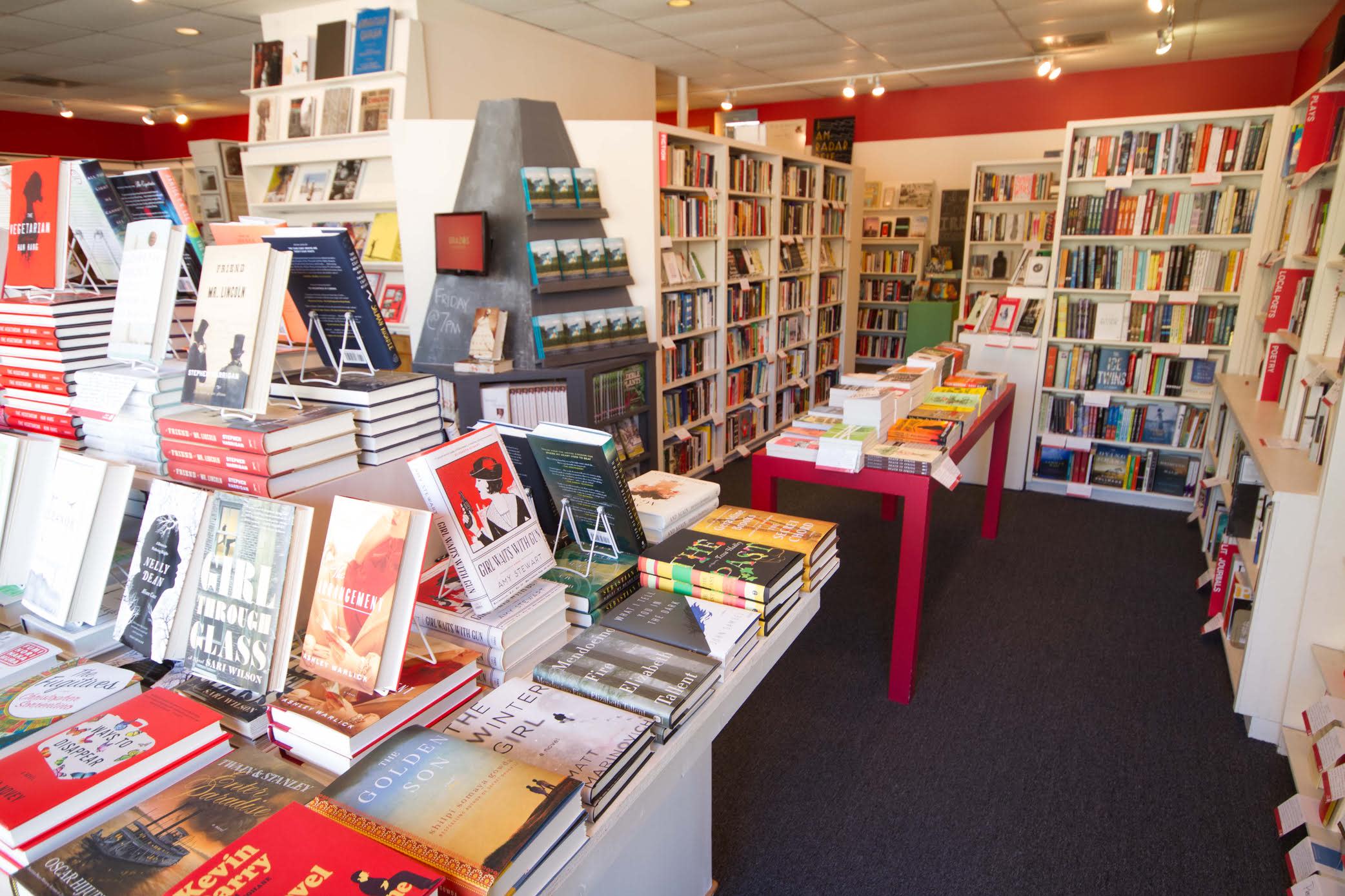 The Bookworm.
Brazos Bookstore's simple, gallery-like digs with gray carpet and white walls, offer lots of sunlight for title browsing and a couple of wooden rockers for page perusing, but don't expect to be wooed with coffee or croissants. Although it specializes in texts on art, photography and history, there's a collection of books on every other erudite humanities subject. This is the intellectual bibliophile's bookstore and has been since 1974.
The Hard to Shop For.
Everything you didn't know you needed is at Kuhl-Linscomb. The local department store continues to expand its footprint, which currently boasts more than 80,000 square feet of curated merchandise. Carve out an hour or two to wander the five showrooms, checking out the gifts, books, apothecary, stationery and home goods. 

The Creative.
If Etsy had a storefront we imagine it would look a lot like Space Montrose. The charming boutique, which recently made the move to the corner of Westheimer and Dunlavy, is chockfull of lust-worthy items created by more than 130 artists, most of which are local. Find quirky cards and handmade children's clothes along with eye-catching jewelry and art prints. 

The Gourmand.
If you're wondering what to get that foodie friend of yours this holiday season, The Heights' Revival Market is a good place to start. The neighborhood shop serves everything from produce and dairy to specialty coffees and artisan breads. Find sweets from Fluff Bake Bar, Janice Schindler's famous pimento cheese and Hugo's signature chocolate, among other enticing eats.  

The Art Buff.
More than 87 local artists call Winter Street Studios home, making it a great place, no matter what your budget may be, to find one-of-a-kind works for the "already has everything" names on your list. Set inside an old furniture factory, the space features 75 art studios, touting creations from sculptures and prints to jewelry and large-scale paintings. Visit Winter Street's website for information about resident artists.