Things to do Around Space Center Houston
Ignite your curiosity at Space Center Houston, the official visitor center of NASA Johnson Space Center. In the top experience, the NASA Tram Tour, discover NASA Johnson Space Center and get a behind-the-scenes look at human space exploration. Tour iconic locations like Mission Control, Rocket Park - home to the massive Saturn V rocket, and astronaut training facilities like the Space Vehicle Mockup Facility. 
But there's a lot more to see and do in the 250,000-square-foot complex. Explore some of our favorite exhibits and experiences below.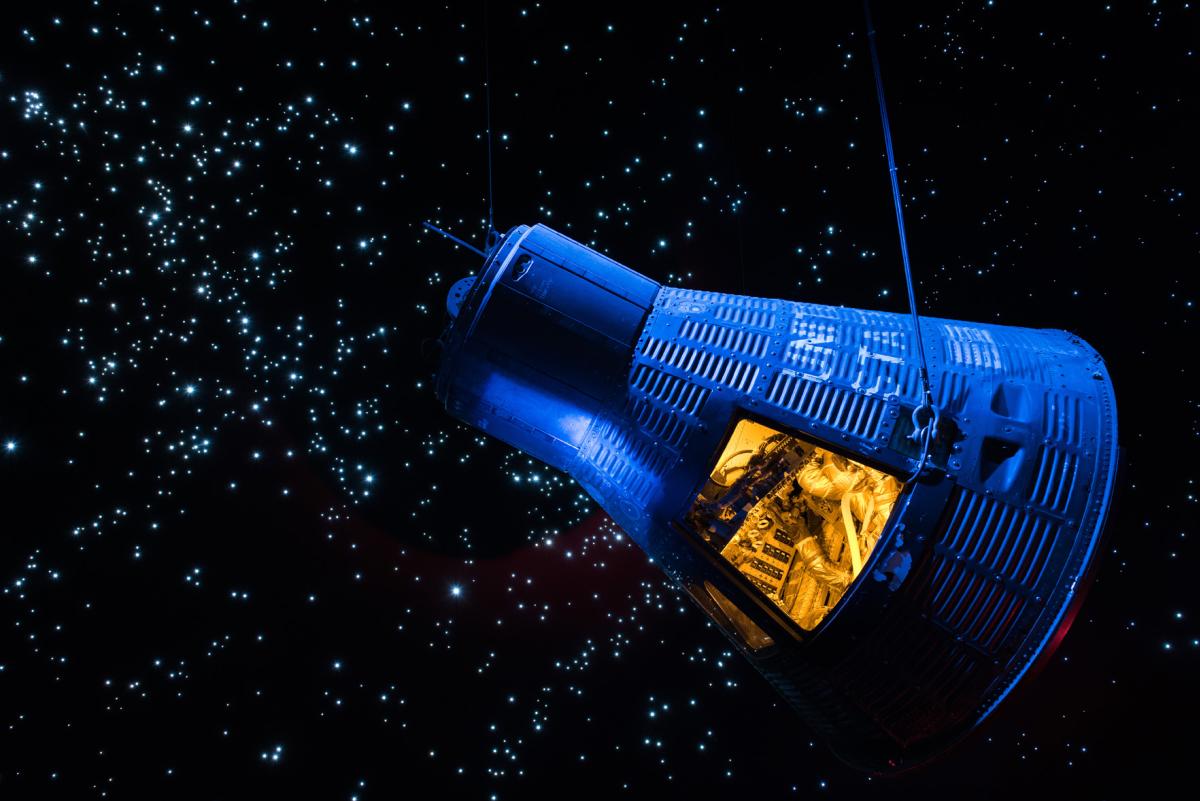 Starship Gallery
Starship Gallery at Space Center Houston is home to multiple flown spacecraft and national treasures. Get an up-close look at some of the most amazing artifacts that trace the progression of human space exploration. See the Apollo 17 Command Module from the last mission to the Moon, walk inside the Skylab-1G Trainer where astronauts first trained for extended life in space, touch a Moon rock and more.
Independence Plaza
Independence Plaza, presented by Boeing, is an international landmark offering an experience like nothing else in the world. Go inside the high-fidelity shuttle replica Independence, mounted on top of the historic and original NASA 905 shuttle carrier aircraft. Explore the shuttle era and its impact on current and future exploration through vibrant videos, displays and interactives.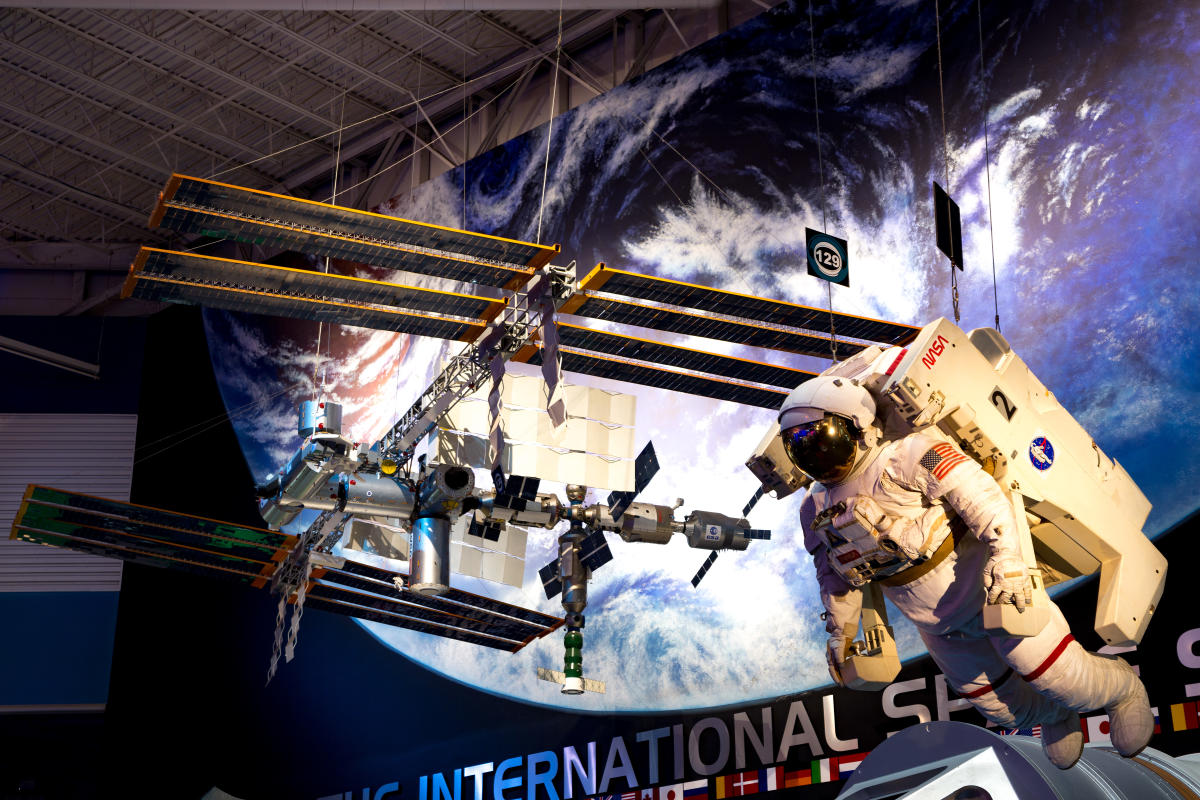 International Space Station Gallery
The International Space Station Gallery at Space Center Houston provides a dynamic look inside the space station – from interactive live shows to a Robonaut and even actual flown space station artifacts. Celebrate the 20th anniversary of continuous human habitation aboard the space station this year at Space Center Houston.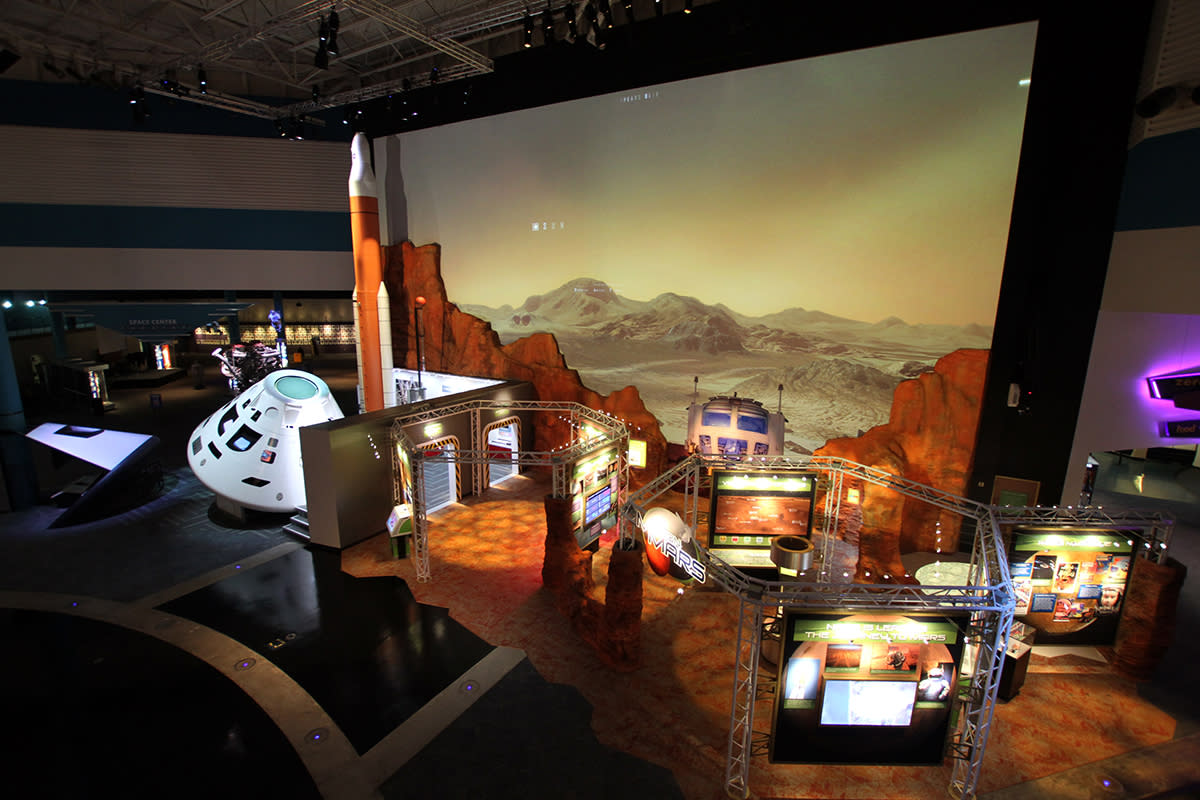 Mission Mars
Discover what it takes to travel to Mars, what hardware will get us to the fourth planet in our solar system and how humans may live on the red planet in the next few decades in the interactive exhibit, Mission Mars. Launch a bottle rocket, experience an Orion spacecraft launch in a simulator, and touch a Mars meteorite.
Astronaut Gallery
Astronaut Gallery is home to one of the world's most comprehensive collections of astronaut apparel and spacesuits. See a diverse collection of spacesuits used for everything from training flights to spacewalks on the Moon. See the spacesuit Pete Conrad wore on the Moon during the Apollo 12 mission, the isolation garment Michael Collins wore returning to Earth after the Apollo 11 mission, Sally Ride's inflight coveralls, and more!
Hear NASA mission updates in the Mission Briefing Center, learn how astronauts live aboard the International Space Station in the Living in Space presentation, relive NASA's historic journey in Destiny Theater, and watch a space documentary on one of the largest screens in Texas.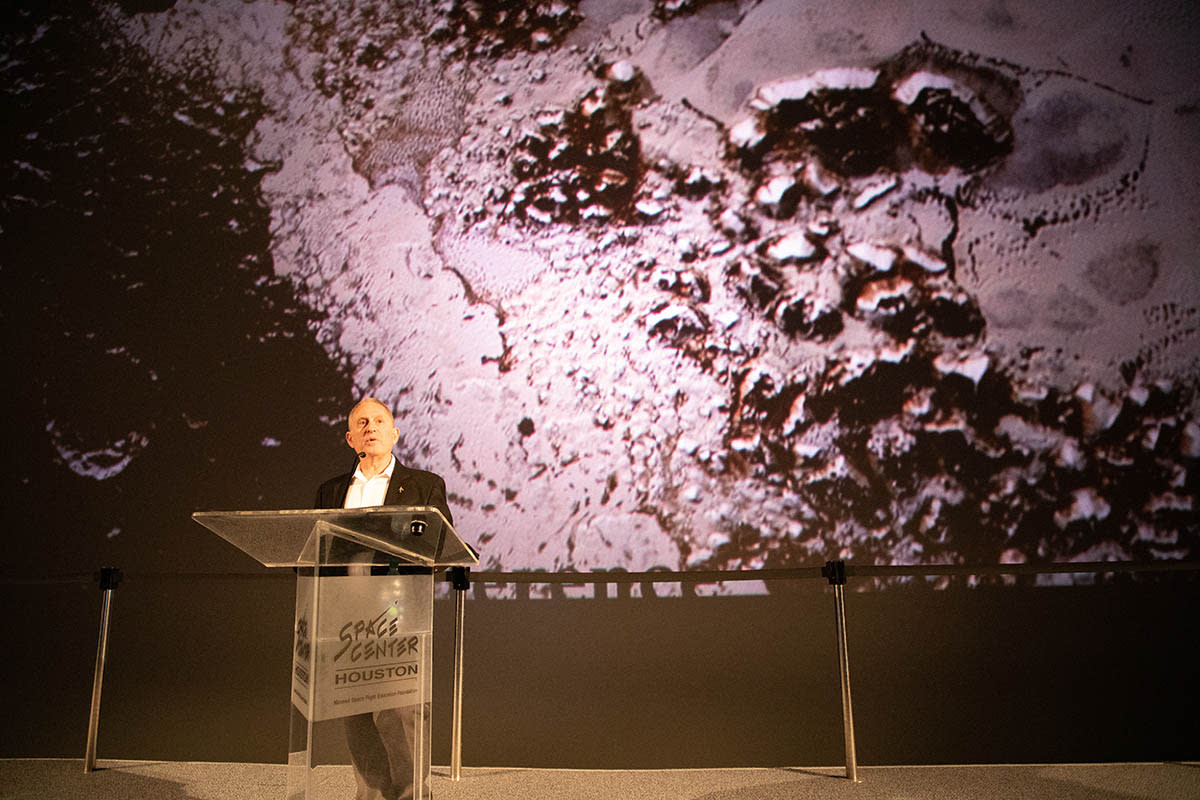 Special exhibits, events and experiences
There's always something new at Space Center Houston. We bring in three traveling exhibits throughout the year to give guests new science and space learning opportunities. We also host special events and celebrations year round including SCH's ongoing Thought Leader Series, presented by UTMB.
Bonus: Galaxy Lights
If you happen to be visiting during the winter, you'll have an opportunity to experience Space Center Houston's holiday lights display, Galaxy Lights! 2019 was the first year for Galaxy Lights and we had the pleasure of taking a tour. Take a peek!