Houston Holiday Shopping Guide
It's hard to shop for the person who has everything. Luckily, there are several unique gifts created right here in Houston that are sure to be a match for someone on your list, and many of them have a foodie focus. Welcome to your H-Town holiday shopping guide!
 
FOR HER

Mini Square Ring Bag from Ceibo Bags
Designer Maria Cadena designs, cuts, sows and assembles each of these beautiful vegan handbags at her home studio in Houston. Her 'slow approach' to crafting her line of bags results in high-quality, one-of-a-kind pieces that will wow the hard-to-shop-for woman in your life. Fun fact: the line is named after the ceibo tree that grows along the Pacific coast of Cadena's native Ecuador.
$90 ¬ Details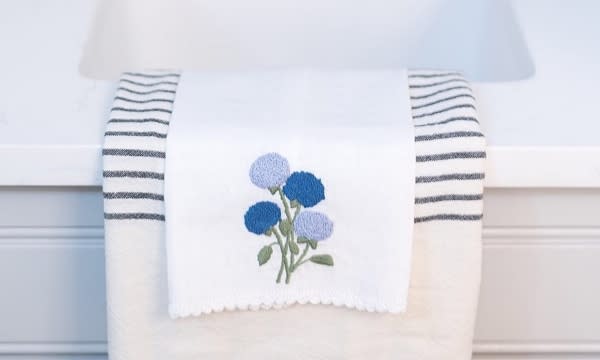 Hydrangea Hand Towel from Hibiscus Linens
Named 2018 Best Southern Tastemaker by Southern Living, Mexican designer Mariana Barran Goodall uses old needlework techniques to create textile products with a modern aesthetic. Stitched completely by hand in her studio in Houston, these beautiful hand towels will make a statement in any home and become an heirloom for that person on your list. 
$145 –  Details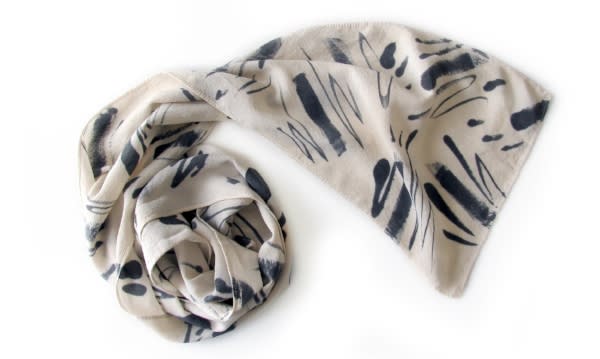 Abstract Expressionist Scarf by Kari Breitigam
This beautiful hand-dyed and painted silk scarf by artist Kari Breitigam is sure to become a staple in any woman's closet. The 8 x 54-inch, peach and black scarf is hand-crafted right here in Breitigam's Houston studio.
$70 – Details

Positive Healing Vibes Caftan from Sultana's Daughter
These one-of-a-kind, hand-dyed organic cotton caftans are made in Houston by artist James Walter Brummett at JWB Studios. Because of the unique nature of the dye process used to make these beautiful caftans, no two are alike, so whoever receives them will have a gorgeous wearable work of art.
 
$485 – Details. Available online at Sultana's Daughter.

FOR HIM

Bi-Fold Wallet at Manready Mercantile
There is much to choose from for the man in your life at this Heights store, which specializes in American-made goods and gifts. While not all products are made in Houston, many are made right there in the store's workshop. This made-in-Houston leather wallet is the perfect gift for any man on your list, but if it doesn't match his tastes, you'll also find Houston made wax-dipped whiskey glasses, leather coasters and keychains, and printed tees. 
$120 - Details

Cotton & Cashmere 1883 Sport Shirt by Hamilton Shirts
Hamilton Shirts is an American institution when it comes to tailor-made shirts for men. For more than a century, the Hamilton family has worked with statesmen, entertainers and industry leaders to customize shirts to their unique taste. The addition of cashmere to the classic 1883 Sport Shirt takes their traditional brushed cotton flannel to luxurious new heights that the man in your life will love. The best part? They're born and based right here in H-Town.
$295 – Details

Houston 90-Day Brew Pass
With more than 50 breweries, Houston is a beer-lover's playground. Treat that craft beer-loving dude on your list a 90-day pass to Houston's top breweries. He'll be able to sip and savor beers at 13 local breweries – on you! One-day passes and tours are also available.
$74.95 - Details
 
FOR ART LOVERS

Collision: The Contemporary Art Scene in Houston, 1972-1985
This book, released in September, chronicles what author Peter Gershon calls the "golden era" of Houston art, a period during the 70s and 80s when Houston emerged as an art city. The period also marks a time when many of this city's artist-run organizations like the Lawndale Art Center and DiverseWorks were born. Gershon, a Houston-based art historian, curator, and writer, is also the Museum of Fine Art's Core Residency Program Coordinator.
$65 – Details 

Gift Membership to the Museum of Fine Arts
Who needs more stuff? The art lover on your list will love the perks that come with a membership to the Museum of Fine Arts. Gift them a free year of general admission, plus free or discounted tickets to special exhibits, lectures and programs, invitations to exhibition preview parties, and discounted parking. What's not to love? 
$60 single; $80 dual – Details

The Condition of Being Here: Drawings by Jasper Johns
American artist Jasper Johns has been an advocate of drawing as an artistic genre on its own. This catalogue of 41 of Johns's drawings spanning 60 years of his career was released in November to accompany the inaugural exhibit of his works at the Menil Drawing Institute – the newest addition to the Menil Collection's campus. The book encompasses Johns's most famous recurring motifs, an essay by David Breslin, the curator and director of the collection at the Whitney Museum of American Art, New York, and "exquisite reproductions" of the artist's works.  
$30 – For sale at the Menil Bookstore. Details
 
FOR FOODIES

Paulie's: Classic Italian Cooking in the Heart of Houston's Montrose District
In this book, Paul Petronella chronicles the story of Paulie's, his family's beloved Montrose restaurant, which celebrated its 20-year-anniversary this year. The book is the story of a family's trajectory in the restaurant business with all the lessons that entails. Recipes for roasted tomatoes, marinara and chicken piccata, are sprinkled throughout. It's a gift that any Houston food lover with enjoy.
List price $27.95 – Details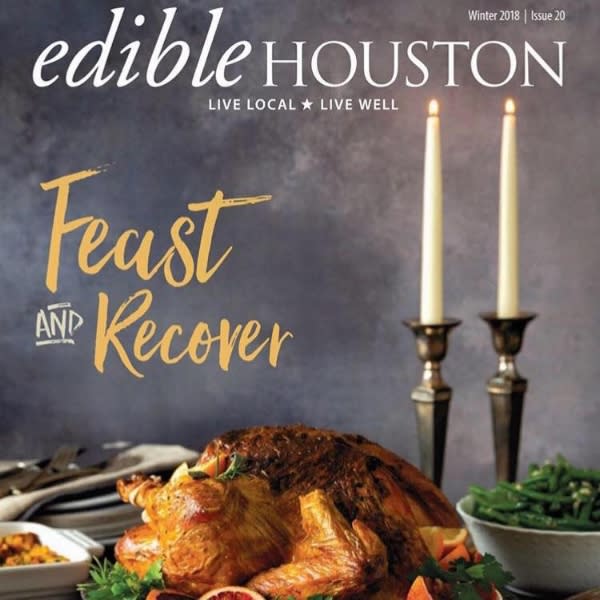 One-year Gift Subscription to Edible Houston
If the food lover on your list is passionate about where their food comes from, loves to support local food growers and producers, and is interested in local culture and cuisine, they'll enjoy getting Edible Houston in their mailbox. This independently owned, community-based magazine features local farmers, artisanal foods, and stories about Houston's unique food landscape. The mouthwatering seasonal recipes are just an added bonus.
$50 magazine subscription; $30 digital subscription – Details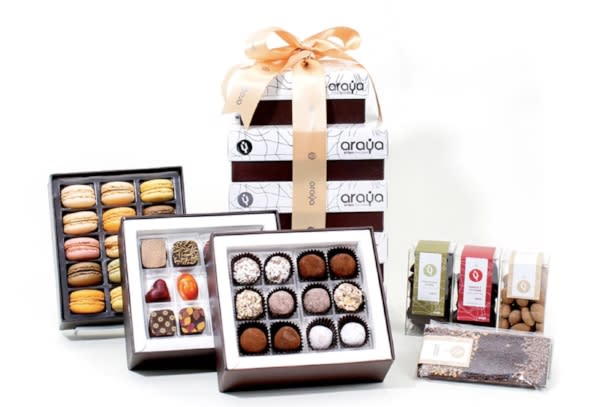 Araya Artisan Chocolate Signature Gift Tower
Treat the chocoholics in your life to this amazing selection of Araya artisan chocolates. The Houston-based company handcrafts these beautiful chocolates with the highest quality ingredients and single origin chocolate. There are several gift boxes to choose from but if you want to truly impress, try this tower of five signature boxes, including a box of 24 chocolates, a gift box with 12 truffles, 15 assorted macarons, two packs of chocolate covered fruits and two packs of chocolate covered nuts, and two bags of chocolate covered pretzels. Talk about indulging! 
$130 – Details 
 
FOR FAMILY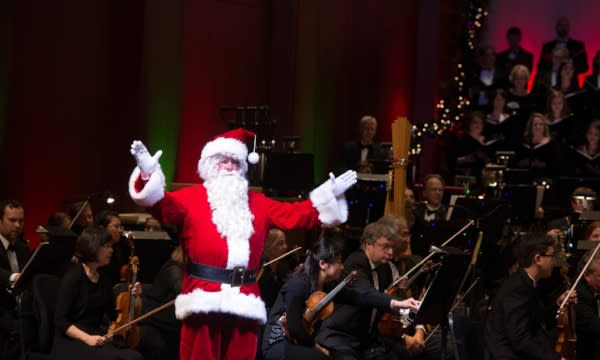 BBVA Compass Houston Symphony Family Concert Series Package
Gifting experiences is all the rage these days, so why not treat your family to the Houston Symphony's family concert series? These performances welcome kids of all ages with their families and include pre- and post-concert activities such as an instrument petting zoo, crafts and musical activities. What's best is that the Houston Symphony allows you to purchase the package mid-season and pro-rates the price for the remaining performances.
Prices vary – Details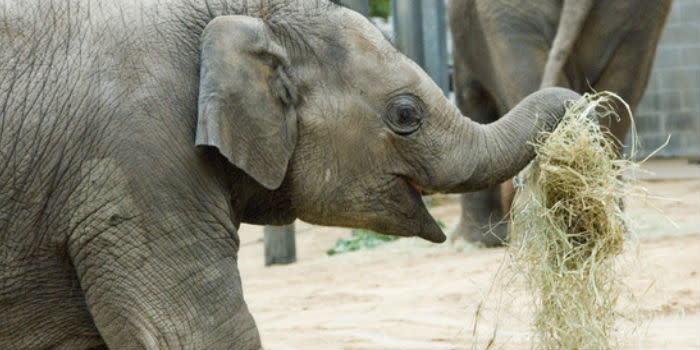 Family Premium Membership to the Houston Zoo
Houston has many memberships worth investing in but you can't go wrong with a membership to the Houston Zoo. One of Houston's greatest attractions, the zoo is fun for the whole family at any time during the year. Plus, members get special benefits that go beyond unlimited free admission to the zoo. Get priority registration to summer camps, discounts at the gift shop and an invitation to Zoobilee, the zoo's annual membership appreciation event.
$199 (other price levels available) - Details
FOR H-TOWN LOVERS

Houston Skyline Tee by Christina Kuehler
Longtime Houston resident and self-taught artist, Christina Kuehler has created a line of merchandise that pays homage to H-Town. This unisex Houston Skyline t-shirt designed by Kuehler has just the right touch of cool of the Houston lover on your list.
$32 – Details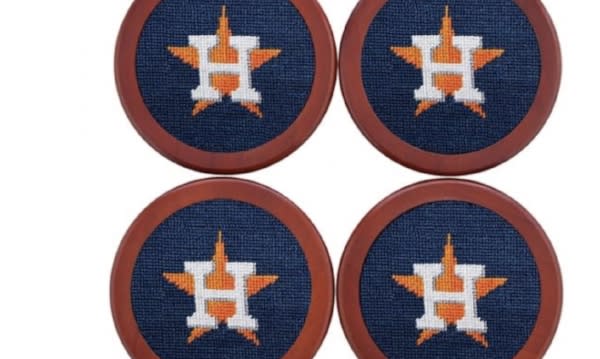 Houston Astros Needlepoint Coaster Set
For the die-hard Astros fan, this 100% hand-stitched coaster set available at Houston-based store Paris Texas Apparel Co. is just the ticket. The set of four coasters comes in a polished wood holder and will make a great addition to any fan's bar. 
$85 - Details
FOR THE PHILANTHROPIST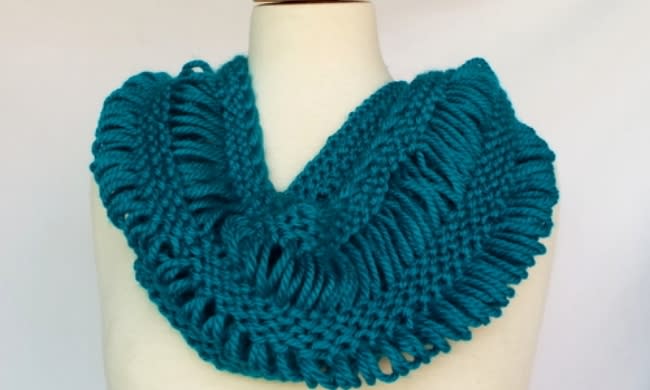 The Community Cloth
The Community Cloth is a microenterprise initiative empowering refugee women in Houston. The artisans come from different continents, tribes and cultures. Purchasing one of their handmade items assists them in transitioning to life in the U.S., and much-needed income. The Cowl Scarf pictured above was hand knitted by a refugee artisan in Houston, TX.
$49 - Details

Houston Food Bank's Holiday Cards with Hope
Honor that special person in your life with a holiday card from the Houston Food Bank. This non-profit organization's mission is to distribute nutritious meals to Houston families. You can choose to make a donation in someone's honor and have the Houston Food Bank send them a card in your name or if you already have a card, you can make a donation and choose to receive a tribute insert to include with it. E-cards are also available.
Starting at $5 – Details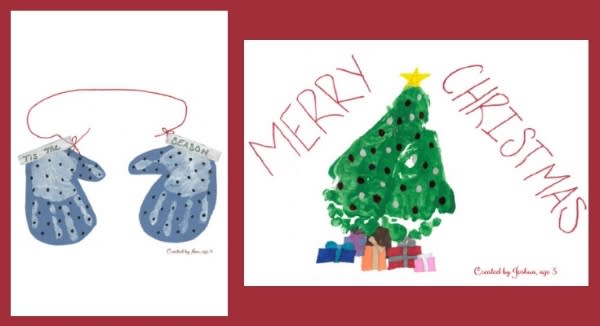 Casa Esperanza 
Help children in crisis by donating to Casa Esperanza, an organization dedicated to stomping out child abuse and neglect. For that special person on your list, gift $25 or more in their name and Casa Esperanza will send Espy, an adorable stuffed elephant, to a child heading to their forever home.
$25 and up - Details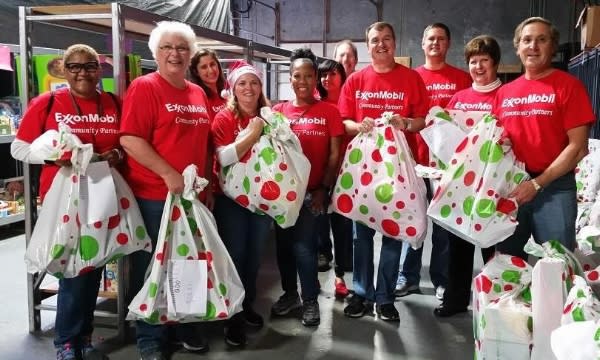 Share Your Blessings by Catholic Charities
Catholic Charities' annual Share Your Blessings campaign provides Christmas gifts to children and families in need in Houston, no matter what faith. Make a donation in someone's honor, buy a gift from the charity's Amazon wish list or host a toy drive to honor your loved one.
Various amounts – Details