Montrose Places To Stay
Planning a vacation to Houston? We've got you covered with property descriptions, special rates and money-saving offers. Visitors will find a wide variety of accommodations, price points and convenient locations throughout the Greater Houston area. From large, luxury hotels and intimate, boutique properties to bed and breakfasts and extended stay options. Here are our recommendations of places to stay in Houston's eccentric Montrose neighborhood.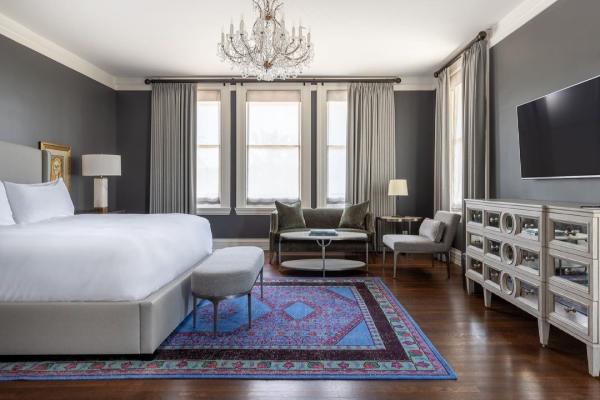 Courtesy of @lacolombedorhtx on Instagram
Spend a lovely weekend with your loved one in Montrose. Couples can splurge on a stay at the luxury and historic La Colombe d'Or hotel. This 32-room boutique hotel has 400 pieces of original art, a restaurant and garden bungalows with balconies or private patios for a more intimate hotel experience. It is definitely a one of a kind experience in Houston.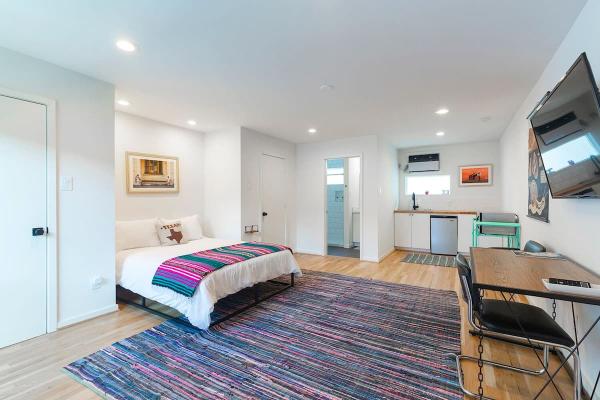 Courtesy of @airbnb on Instagram
If you'll be exploring Houston most of the day and just need a comfortable place to stay, opt for a budget-friendly Airbnb like this colorful and fun apartment in the heart of Montrose with a nightly rate starting at $69. This Eclectic Studio 16 at Park JJ in Montrose is another great option with a nightly rate starting at $75. Both options are close to museums, bars and shops.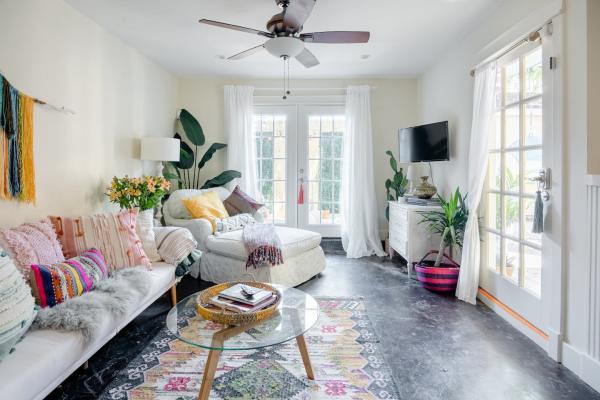 Courtesy of @airybohemian on Instagram
Need the perfect place for a girlfriends getaway weekend? This Airy, Bohemian Vibe with Outdoor Swing Lounge, near Museums can accommodate up to four guests and offers cozy indoor-outdoor living spaces for you and your girls to enjoy. With three bedrooms, there is space for up to eight guests to stay at this Modern Montrose Home.