Temperatures are rising, graduates have their caps and gowns, which can only mean that May is here. Call us biased, but summertime in Houston is special. Astros baseball is in full swing, pools and splash pads are filled with grownups and kids, and the days are long and sometimes lazy. As we gear up for summer, there are plenty of ways to pass the time in H-Town.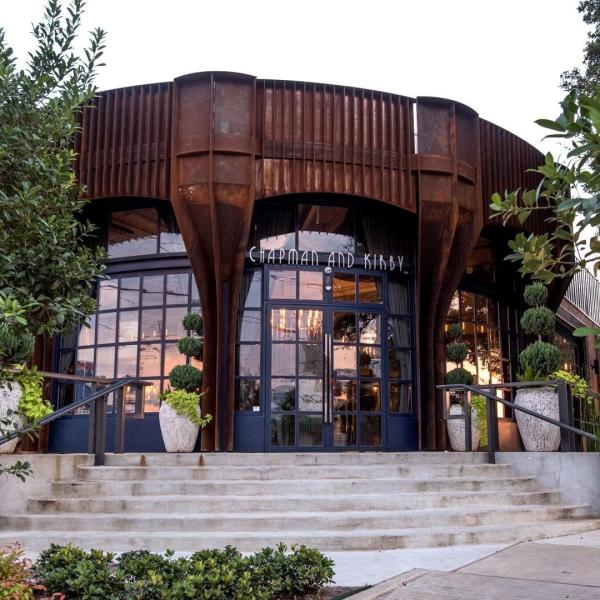 Courtesy of @chapmanandkirby on Instagram
Breakout your best fascinator, obnoxiously large hat and seersucker suits because it's time for the Kentucky Derby. Head to Chapman and Kirby to celebrate Churchill Down's 147th Annual Kentucky Derby. Houston may not be Louisville, but on this day, you'll feel like you're heading to the races as there will be Woodford Reserve Mint Juleps, live music, gift giveaways and prices for best-dressed male and female. Plus, there's brunch, so make sure to reserve your table before the event. Pick your favorite horse and enjoy the revelry. May the odds be ever in your favor!
---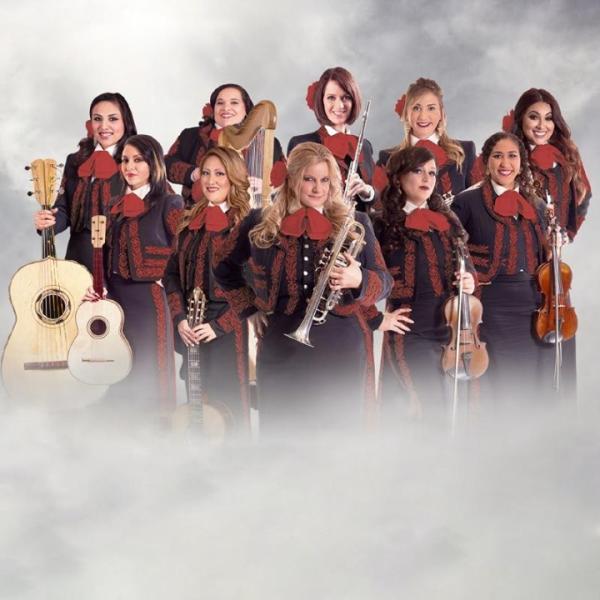 Courtesy of @milleroutdoor on Instagram
Possibly the best news for May is that Miller Outdoor Theatre is open again! After a long hiatus due to the pandemic, your favorite outdoor concert venue has an awesome lineup for the entire summer. Plus, the theatre is kicking off Cinco De Mayo week with the Mariachi Divas de Cindy Shea! If you haven't heard of the Mariachi Divas, you're missing out. This two-time Grammy Award winning all-female ensemble is ready to party with amazing mariachi music, featuring Cindy on her trumpet. Plus, the event is free! Bring the kids, spread out a blanket and enjoy the sounds of Cinco.
---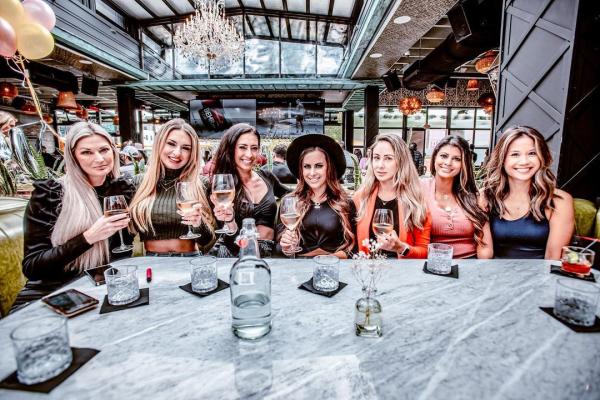 Courtesy of @sportingclubhtx on Instagram
In Houston we don't need an excuse to have margaritas, but Cinco De Mayo is our excuse to have margaritas while we pub crawl. For a truly 'loco' Cinco, you may want to head to Washington Avenue's 5th Annual Cinco de Mile Block Party. Your favorite Washington Corridor bars like The Sporting Club, Clutch Bar, Sugar Room and Concrete Cowboy are all teaming up to make sure you enjoy and imbibe on this day. As you walk from bar to bar, you can't miss the Instagram installations, folklorico dancers, stilt walkers, live ponies and monkeys, mariachi bands and of course, drink specials at every bar. This is one mile we won't ever complain about walking.
---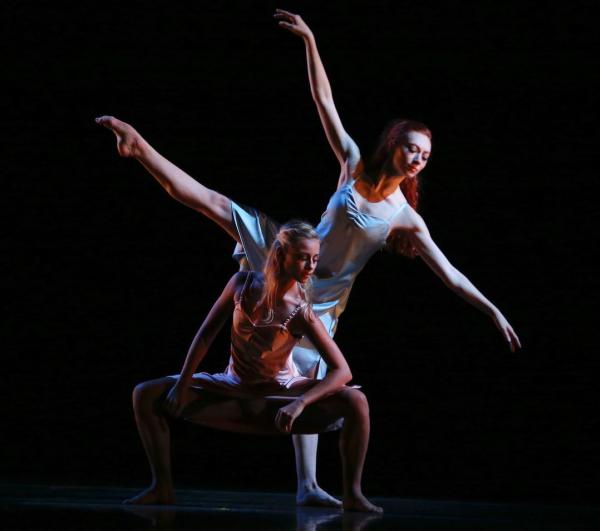 Courtesy of @houstonballet on Instagram
Remember when we mentioned that Miller Outdoor Theatre had an amazing summer lineup? Well, if you can't make the mariachi concert, head to the performances for Houston Ballet Reignited. It's been a long year without our city's beloved ballet, and we are so excited to welcome them back to the stage. Patrons are promised an evening of dance, music and film that reflect on the creativity of the past year and symbolize a leap forward toward returning to the theater. As with all Miller Outdoor Theatre performances, this showcase is also free!
---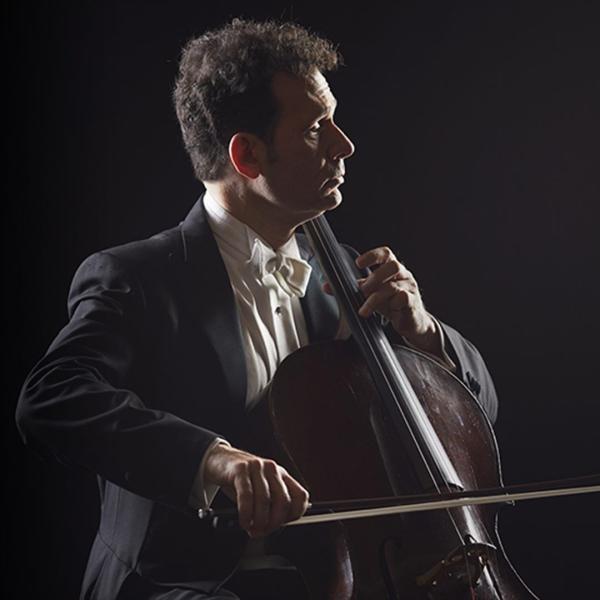 Courtesy of @housymphony on Instagram
What could be more appropriate to usher in summer than a fun spin on Vivaldi's "Four Seasons?" Join the Houston Symphony and concertmaster Yooshin Song at Jones Hall for a fun, reimagined, tango-infused rendition of this masterpiece. The symphony's Jonathan Fischer, Mark Nuccio, Rian Craypo, and William VerMeulen are featured in Mozart's "Sinfonia Concertante" in E-flat major. Plus, hear Gabriela Lena Frank's thrilling Escaramuza ("Skirmish"), inspired by the dance music of Andean Peru, and majestic music of Gabrieli, spotlighting the symphony's brass section. This is a ticketed event, so be sure to purchase prior to the event.
---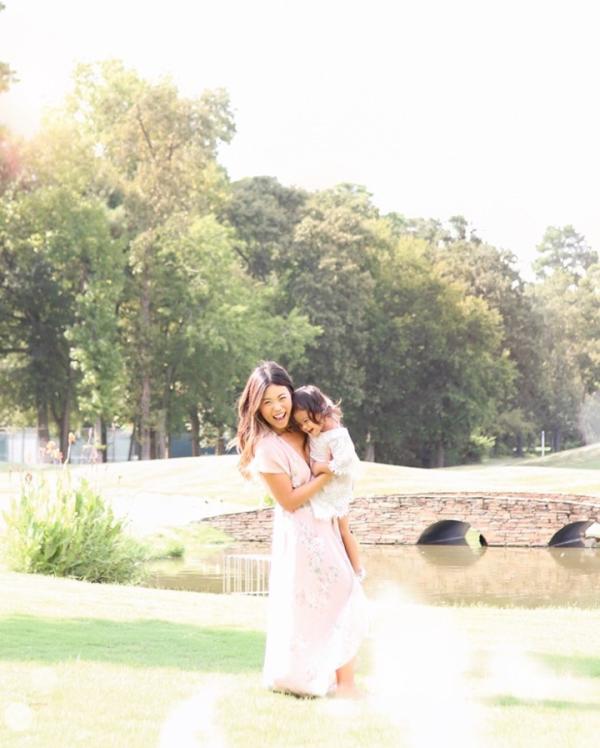 Courtesy of @woodlandsresort on Instagram
With all of the excitement around Cinco de Mayo, don't forget to celebrate the mothers in your life. In case it slipped your mind, Mother's Day is Sunday, May 9 and we know that mom deserves a break. Instead of messing up the kitchen, head to The Woodlands Resort for its decadent brunch that includes a carving station, omelet station, family-style starters and sides like the banana coconut-stuffed French toast, eggs benedict or creamy mashed potatoes. Did we mention there is a dessert buffet too? If mom has a sweet tooth, she'll love the pies, tarts, strawberry cheesecake, bananas foster, cookies, brownies and more!  Reservations are required. Happy Mother's Day!
---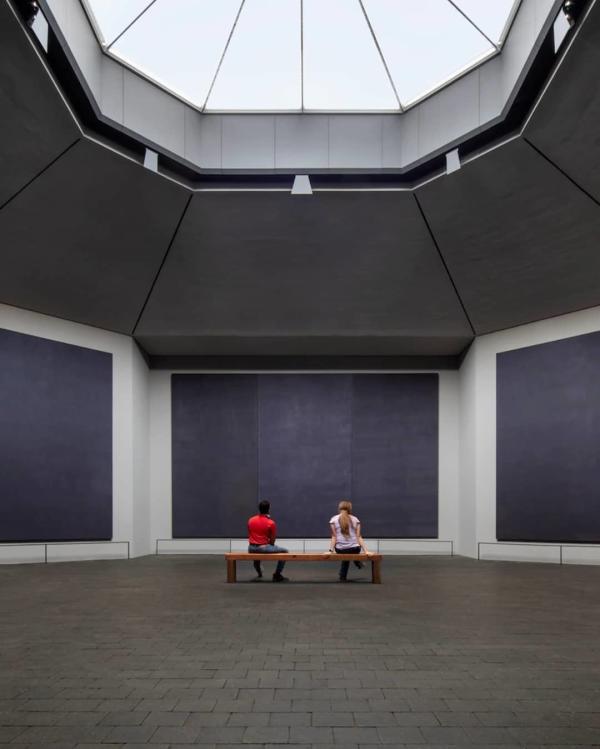 Courtesy of @artribune on Instagram
On May 15, the Moody Center for the Arts' Artists and the Rothko Chapel: 50 Years of Inspiration exhibition will close. This exhibition highlights the extraordinary impact that the Rothko Chapel has had on both artists and the public since opening in 1971. Organized in two sections, the first part will restage the 1975 exhibition Marden, Novros, Rothko: Painting in the Age of Actuality organized at Rice University by Harris Rosenstein and supported by Dominique de Menil. The second section looks to the future, highlighting works by contemporary artists of diverse ages, nationalities and backgrounds - Sam Gilliam, Sheila Hicks, Shirazeh Houshiary, and Byron Kim- as a means of exploring the wide-reaching influence of the non-denominational Chapel, and how its legacy has manifested through various media and aesthetics. This entire experience shouldn't be missed before it closes.
---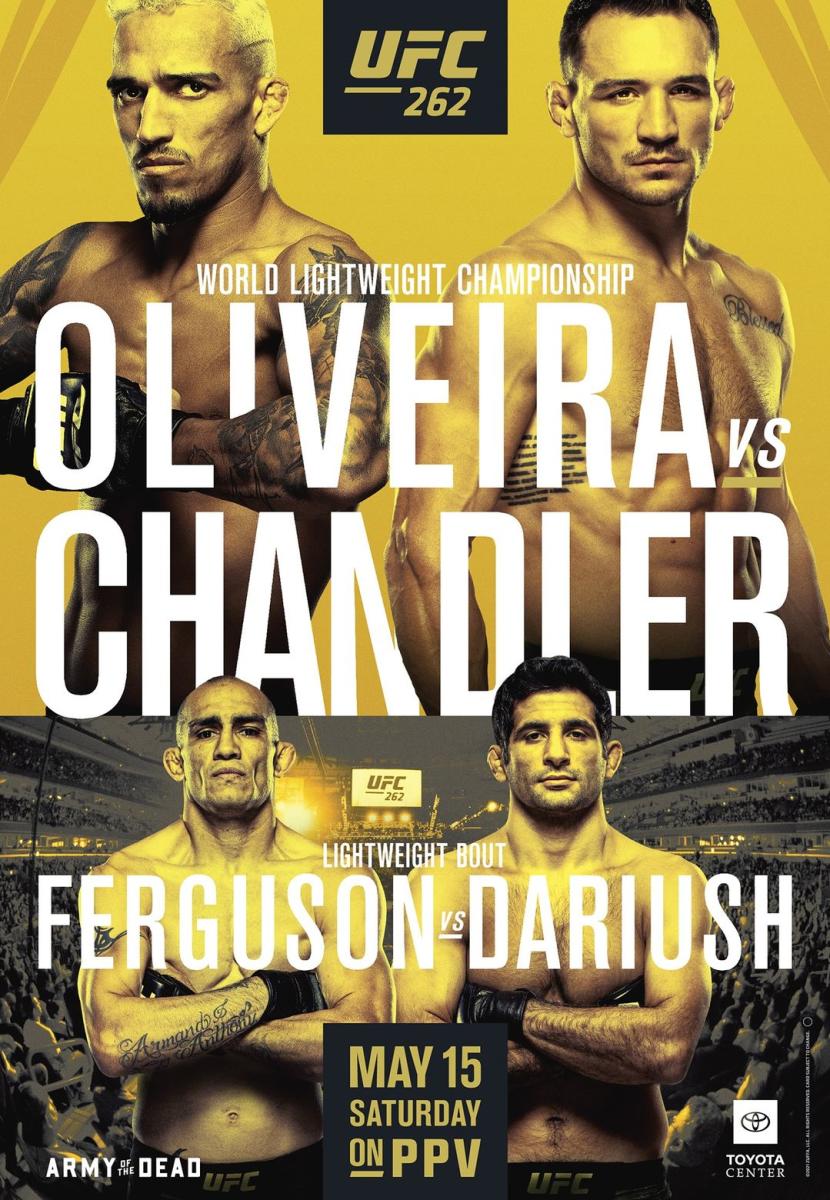 Courtesy of @UFC on Facebook
UFC 262
May 13 – 15
UFC is returning to Houston! With a three days full of excitement, this is a 'can't miss' for fans of the mixed martial arts league. 
Thursday, May 13 - 4 pm to 5 pm
UFC press conference from GRB Exhibit Hall C. This will feature Dana White along with the fighters from the main and co-main matches. Open to the public but mostly press event.
Friday, May 14 - 4 pm to 5 pm
Official weigh-in from GRB Exhibit Hall C. This will feature all 30 fighters for all matches. Open to public with expected attendance of 1,500 to 3,000.
Friday, May 14 - 5 pm to 8 pm
Fan Experience on the Plaza at Avenida Houston. DJ, food trucks, and UFC fan activations including UFC Store and Letters, Striking Challenge, UFC Champion Belt and Tunnel Walk Out, Fighter Face Off, and Fighter Q&A.
Saturday, May 15 - 1 pm to 5 pm
Fan Experience on the Plaza at Avenida Houston.
---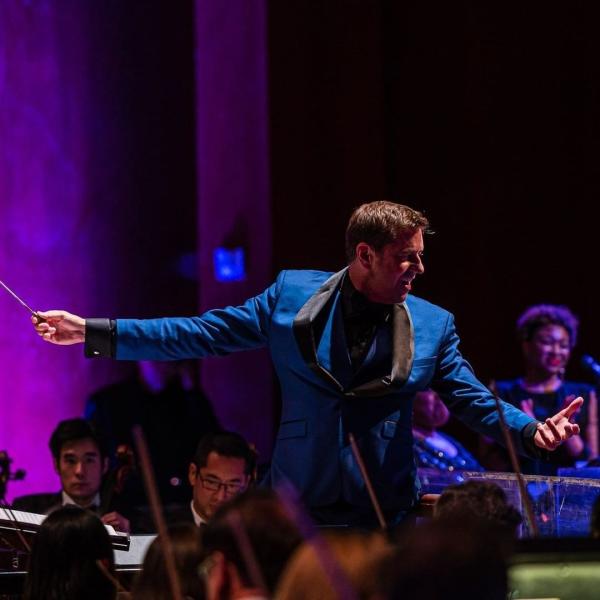 Courtesy of @housymphony on Instagram
You know them. You love them. Whether we realize it or not, generations of people grew up on the music of legendary composers Rodgers and Hammerstein. Join Steven Reineke and the full Houston Symphony (or watch from home) as they celebrate an enchanted evening of Rodgers and Hammerstein favorites. With music from "The Sound of Music", "Carousel", "Oklahoma!", "South Pacific", "The King and I" and more, the Bank of America POPS Season will conclude with toe-tapping, sing-along-song fun! Certainly, the Houston hills will be alive with the sound of music.
---

Courtesy of @thehoustonfoodfest on Instagram
It would not be a monthly round up without focusing on amazing food! Enjoy one of Houston's premier food festivals at the 2021 Houston Food Fest. With over 70 vendors from Houston and beyond, festival goers will get to try everything from tacos to gumbo, ice cream, BBQ, burgers and more. There will be live music from local bands, so guests are encouraged to eat, dance and stay for the day. Tickets are available and the event will take place at Midtown Park.
---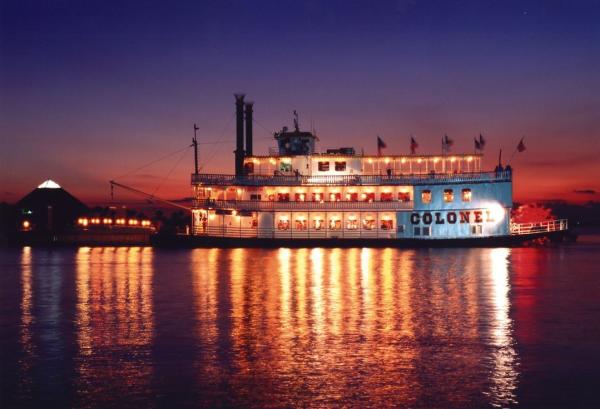 Courtesy of @moodygardens on Instagram
White sand beaches, beach cabanas, lazy river, wave pool, tower slides, splash pad and aquarium adventure all await at Palm Beach. No, you don't have to go to Florida. Just head to Moody Gardens in Galveston for a full day of family fun in the sun. Some of the amenities are free like the beach chairs and umbrellas but are available at a first-come-first-serve basis. There are also lockers, canopy loungers and cabanas that can be rented for an additional price. Make a complete day of it and after you go to Palm Beach, head to the on-site Dinner Cruise. Enjoy beautiful views of Offats Bayou, plus a dinner buffet and cash bar. This cruise menu includes a Texas BBQ theme that is sure to please. Tickets required.  
AAPI Amplified - Fashion, Market, Food
May 22nd
Join fashionistas on the Avenida in celebrating and supporting Houston's vibrant Asian American and Pacific Islander communities during an evening of performances along with a fashion show and outdoor market. The fashion show will feature Houston-based collections by Danny Nguyen Couture, Kimono Zulu, Mysterious by NPN and Poshak Fashion & Style on the Wharf runway.  Throughout the show, traditional and contemporary dance and music will immerse visitors in the sights and sounds from cultures across Asia.  A market featuring Houston AAPI-owned business, artisans and chefs welcomes visitors in celebrating our shared communities.

The Dr. Seuss Experience
May 15-August 15
Step into the wondrous world of Dr. Seuss at the George R. Brown Convention Center with The Dr. Seuss Experience. This Seuss-tacular sensory spectacle takes each guest on an awe-inspiring journey through nine different Dr. Seuss books, allowing each visitor a chance to magically step into the pages of each of the books.
​