Hip Hop, country, rock, pop … no matter what genre of music you like, Houston's sure to have a nightclub where you can dance like nobody's watching. With some of the most popular DJs in the South spinning hits from around the world, Houston's club scene rivals those of other big cities across the country. So if you're ready to get down (or turn up), check out these options to help you paint the town red.
If you can remember all the lyrics to the Beastie Boys' Brass Monkey, you would love to go back in time at Etro Lounge. This '80s-inspired nightclub is a throwback to electro, indie and old-school hip hop music. The atmosphere boasts classic arcade games (Pacman, anyone?), red vinyl seating and TV screens throughout. Etro turns up the tunes daily from 9 p.m. to 2 a.m. (closed on Mondays). If you're wondering what to wear, we'll bet bodysuits, tie-dyes, and leg warmers welcomed.
Grooves Restaurant and Lounge has been a Houston staple on the edge of Downtown for decades. Everyone from local politicians to business executives and regular folk eventually make their way to this sleek and versatile venue. Whether you enjoy a great DJ or live band, old school hits or the latest in R&B and hip hop, Grooves will keep your feet on the dance floor all night long. If you get hungry, there's a full menu of bites and great cocktails for any set of taste buds.
Wild West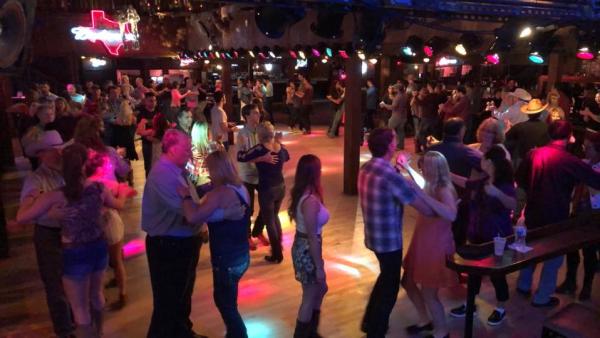 Grab your boots and hat and head west of Downtown to the Galleria area for the Wild West nightclub. This country-themed spot has been part of the city's Richmond strip for over 20 years. After you're done tearing up the dance floor, share a plate of fajitas and a pitcher of beer with friends or play a hand of blackjack. Got two left feet? That's okay. Every Sunday, Wild West offers dance lessons from 4:30 to 6 p.m. Learn the two-step. West coast swing, waltz and more.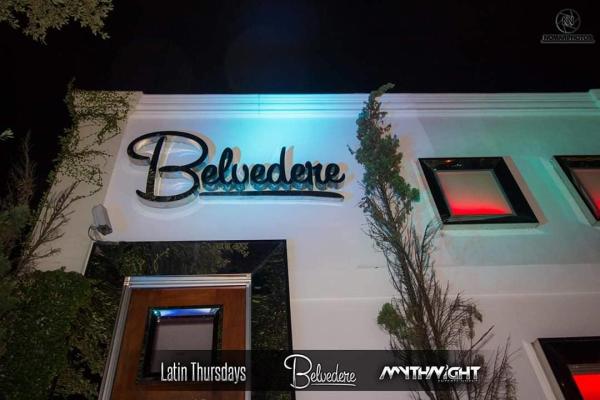 Dress to impress if you plan on hanging out at Belvedere. The ritzy venue has an air of glamour in an intimate setting. You'll have a variety of beer, wine and spirits to whet your palate as you jam to the music and take in the atmosphere. A long bar stretches from the front to the back of the space, while couches provide a respite from mingling. If you love salsa dancing, go on Thursdays for Latin night.
Aura Houston
You never know what celebrity you might run into at Aura Houston. Located in the Rice Military area, this swanky, high energy nightclub reminiscent of the Miami club scene. With VIP sections and bottle service, you'll feel like a celebrity yourself as you party the night away. Familiar names who've appeared at Aura include Rick Ross, T.I., Slim Thug, DJ Esco and more. The club is open each night from 10 p.m. to 2 a.m. It's closed on Mondays and Thursdays.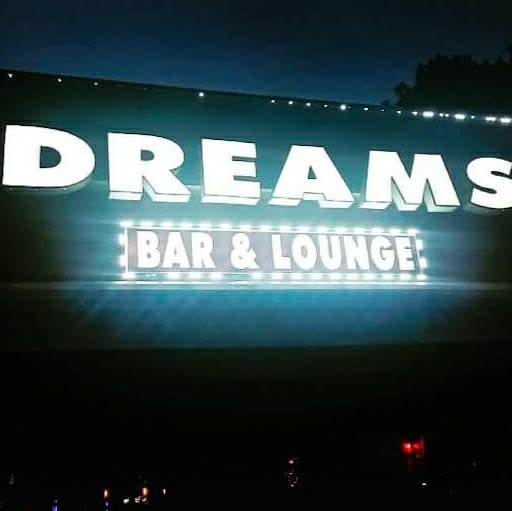 Just south of Downtown Houston is Dreams Bar and Lounge. With DJ B Rocafella on the turntables and MC Qua on the mic, this club's claim to fame is their Social Saturdays, offering drink specials, an open kitchen, hookahs and fun on the patio. Enjoy drink specials from 5 – 9 p.m. and free entry all night.
If you're not a native Texan, you'll certainly feel like one after a night out at Stampede Houston. With a giant hardwood dance floor, you and your entire herd of friends can party like it's 1999. Saturday is Ladies Night (free admission for women). Even if dancing isn't your thing, you can take dance lessons, get in on a few hands or poker, play pool or darts, hang out on the patio or take a ride on the popular Megawatt 2.0 mechanical bull.