Concertmaster, Houston Symphony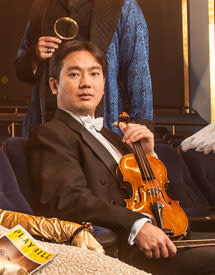 At age 11, Beijing-born violinist Frank Xin Huang performed his first solo with the Houston Symphony. In the time since, the Chinese-born American has gone on to win several international music competitions, most notably the 2003 Naumburg Competition. 

In 2009, he was appointed the first violinist of the Grammy award-winning Ying Quartet and a professor of violin and chamber music at the Eastman School of Music. In January 2010, Huang began his tenure as concertmaster of the Houston Symphony and is also on the faculty at Rice University and the University of Houston. 

He continues to perform in a trio with pianist Gilles Vonsattel and cellist Nicolas Altstaedt and serves as concertmaster of the Sejong Soloists, a conductorless chamber orchestra based in New York.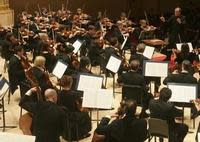 Birthplace...Beijing, and we moved to Sugar Land when I was 7. My parents still live in Sugar Land, so I'm kind of a native.
Why I'm performing in Houston...I moved here from China and lived here basically until I was 15, when I went off to a music conservatory, when I was 14 or 15. Then I came back a couple of years ago. This is my third year with the Houston Symphony. There are a lot of interesting things that come with being a concertmaster that I like to do and the position doesn't come around very often, because people usually stay for 40 or 50 years. 

My life here...I lived in New York City for 12 years, in Manhattan. It's completely different here. I grew up here, so I was always very fond of the way life was here. My friends in New York don't often believe me when I tell them what an amazing city Houston is until they get down here and they visit. I take them out to some fabulous restaurants around town. I think one of the really nice things is how easy it is to live here, in terms of cost of living, compared to New York. It's a huge difference. In New York, I was living in a really cramped space and, being a musician, you need to play and teach all the time and it's very difficult when every apartment I looked into I had to make sure that the neighbors were okay with the noise. Here, for that same price, you can get your own house or condo or whatever you want. It's so much easier.
How Houston Symphony compares to others nationally...I think it's one of the best ones out there. It's definitely one of the most stable. I think most symphonies are really dependent on how well the city is doing, a lot of the times when the city is suffering, the symphony shows a big sign of that, too. Detroit, for example, had a huge problem with the symphony, when the city was kind of shrinking and people were leaving, because an orchestra really depends on its audiences and patrons. Houston seems like one of the few cities where the symphony is still growing. Every time I read about unemployment and all the numbers about city growth population, it seems like Houston is always growing, even if other big cities are shrinking.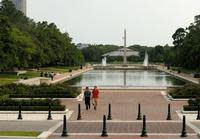 Making it accessible...We have a great pops program. They are basically always sold out. I think most people would be surprised by how well attended they are. We have some very dedicated patrons and board members and there's a very supportive and productive atmosphere here. If you enjoy the pops shows, we have tons of great singers and actors that come through...A really important thing for us is our centennial year, which is our 100th year coming up in the next season. We're really hoping to gather a lot of support. I mean, 100 years is longer than a lot of other institutions around the nation, especially in the arts scene and it's gone through good times and bad times, but I think being where it is now, there's a very good feeling of forward momentum. There's going to be a lot of publicity about the centennial that's going to come out soon. 

Where I take visitors to the city...I am more of a homebody, it seems like I'm always practicing or teaching, so I don't get to go out that much, but to go eat. So the restaurants would be among my top recommendations.
Where I like to eat...Everything. I like everything. I hear about a good restaurant that's just opened and I'll go check it out as soon as I can. I'll hear about a dive place that has great mussels or specific something and I'll go check that out. There's so much variety here and, in that sense, it's like New York. You can get basically any kind of food you want anywhere. The museums are great, too. I actually really love the zoo and Hermann Park.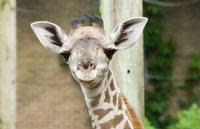 How outsiders see Houston...Part of the reason my friends in New York think Houston is maybe not as cool is because they don't think there is as much art going on here, that there's not as much culture, in a way. They think of Texas as being a cultural wasteland, at times, but Houston is one of the few cities in the U.S. that has an opera, ballet symphony and great museums. It's really surprising to people how much there is to do.