Houston was just named one of America's top 10 music scenes by Travel + Leisure. The addition of a 38,000 square foot new live music entertainment complex probably doesn't hurt either. Just minutes from downtown, White Oak aims to become "the best live music venue in Texas". We visited White Oak this week to see how construction was coming along before its grand opening July 2.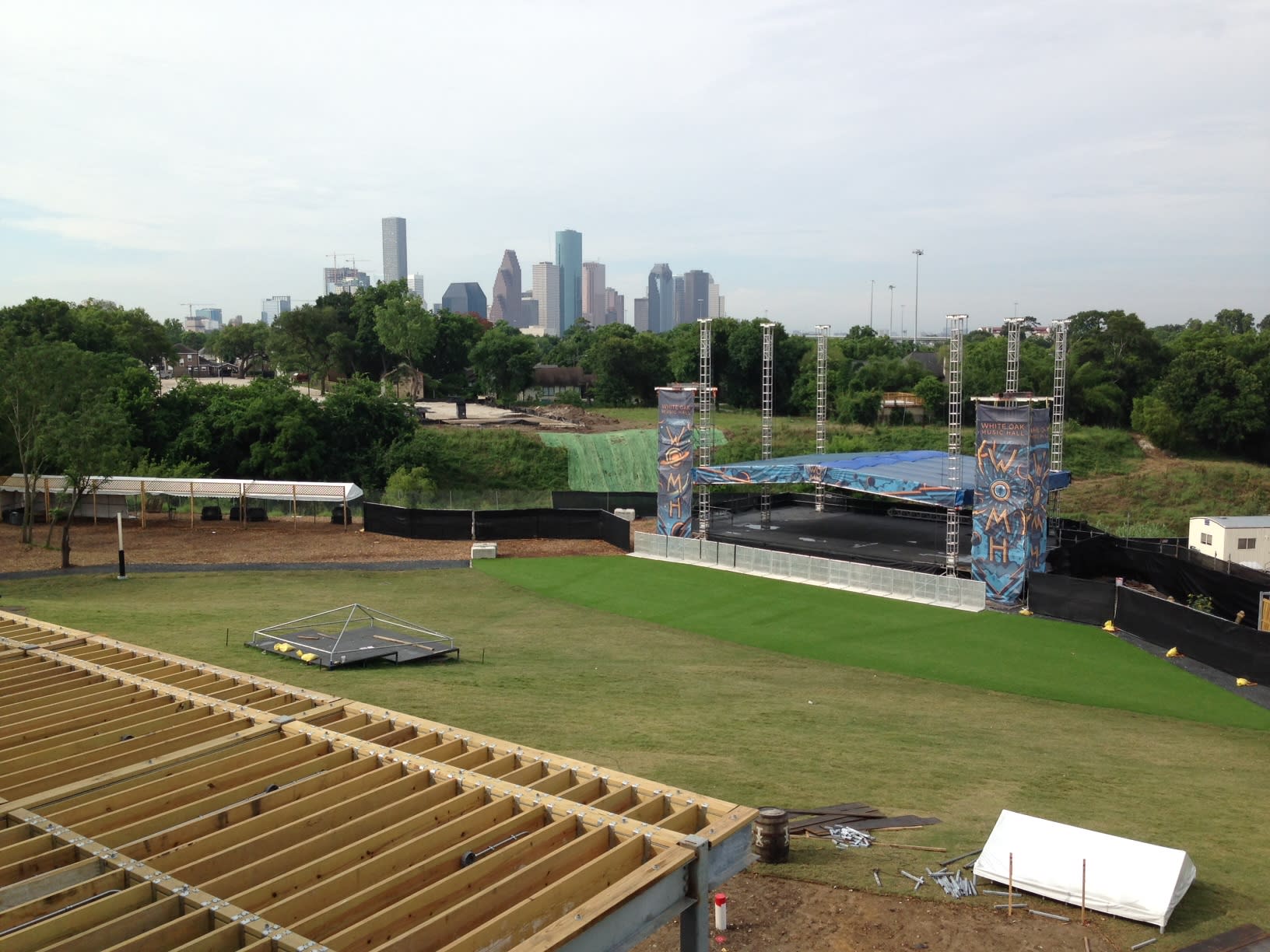 The Lawn stage is completely finished and already hosting big name concerts each weekend like The Lumineers, The Flaming Lips, Shovels & Rope, and Okkervil River. With sweeping views of downtown and the bayou below, the outdoor stage is sure to be an iconic Houston music attraction for years to come. The Lawn can accommodate up to 3,000 fans.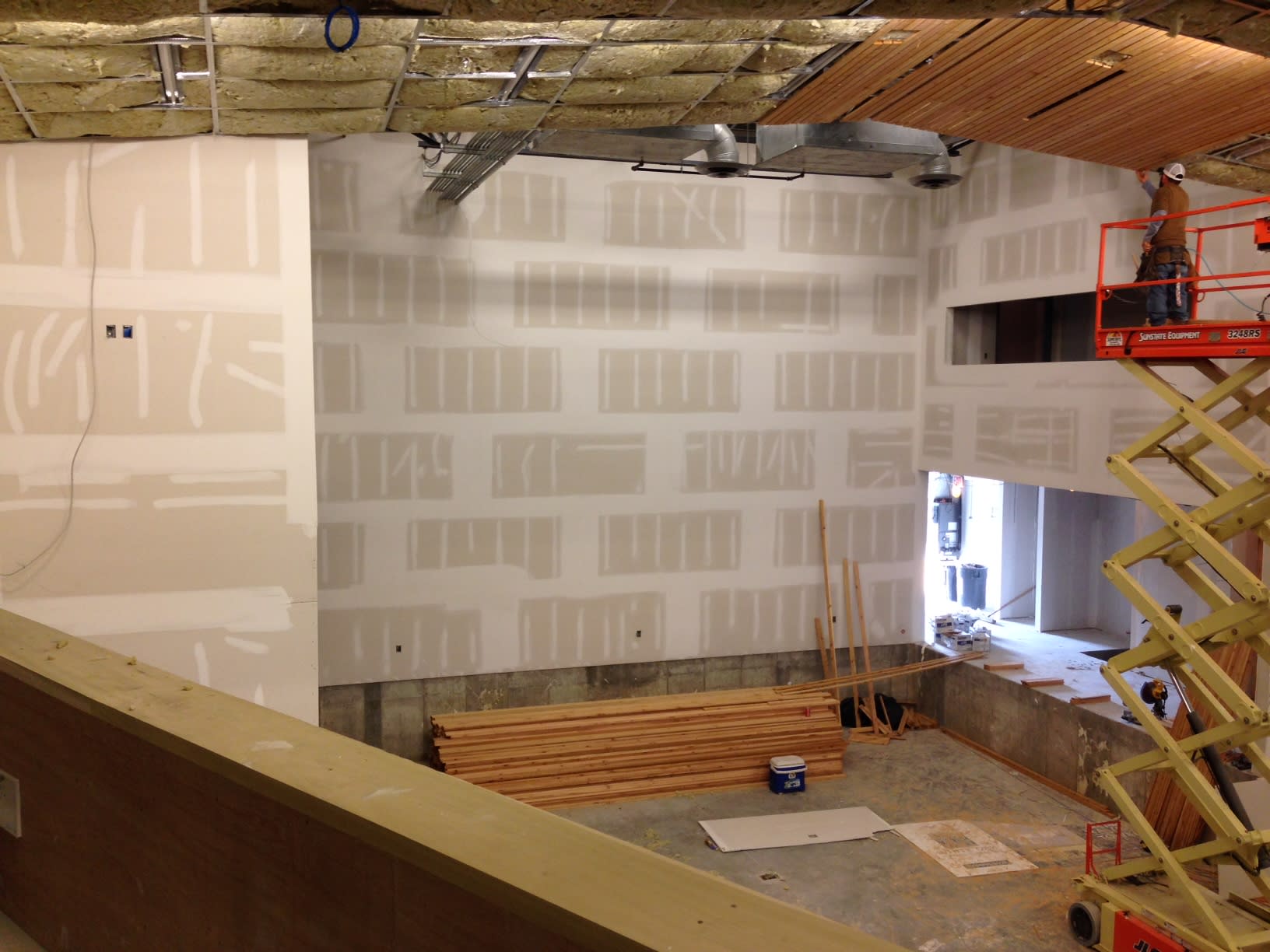 Inside the hall, fans will be treated to an intimate stage with a two-tier bar, and state-of-the-art acoustics. The Music Hall will hold up to 1,000 and will host everything from country, rock, and classical to stand up comedy. A smaller 200-person "Stage at White Oak Music Hall" will host more local acts and private events. There is also an intimate rooftop pavilion for private events and VIP Lawn seats.
Houston's Near North Side neighborhood will soon be booming with activity as the White Oak Music Hall and Raven Tower complex bring live music fans from all over. The venue is a short five-minute walk from the MetroRail Red Line stop at N. Main and Quitman but also offers limited parking options. Pegstar Productions, the people behind Houston's annual Free Press Summer Fest, book and operate White Oak and Raven Tower. Live music in Houston will never be the same again!
For a 360 degree virtual tour from the rooftop of White Oak Music Hall, click here.