St. Patrick's Day in Houston
St. Patrick's Day is approaching, a day when those who are Irish celebrate the patron saint of Ireland and those who aren't technically Irish express their appreciation for all things Irish. Green is worn, green beer is had (for those 21+, of course) and sometimes you get pinched. If you're looking for a place to celebrate, you're in luck! Houston has something Irish themed to suit every taste.
61st Annual Houston St. Patrick's Day Parade | Saturday, March 14 at noon.
Rain or shine, the Houston St. Patrick's Day Parade rolls through Downtown Houston Saturday afternoon starting at Market Square Park This year's theme is Sharing Irish Memories for more than 60 years. The two-hour parade has historically been one of the largest in the U.S. so bring your kids, wear your green and celebrate what it is to be Irish.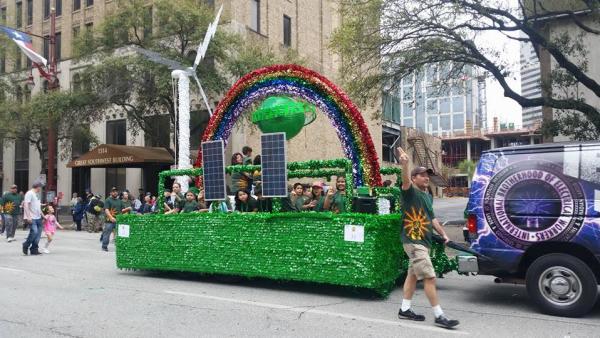 St. Paddy's Day Luck of the Irish Pub Crawl | Saturday, March 14 from 12 p.m. – 7 p.m.
Join Midtown's finest partiers and pub crawlers at the St. Paddy's Day Luck of the Irish Pub Crawl. Bars like The Dogwood, Belle Station, Little Woodrows, Maple Leaf and more are joining forces for a St. Patty's event like no other. Grab drinks with your friends while you experience different bars and most importantly, wear your green.
St. Paddy's Extravaganza  | Sunday, March 15 at 4:15 a.m. – 8:30 a.m.
It's sure to be a St. Patrick's Day like no other with Wylde mead and the return of the incomparable Paul Cooper! Put on your lucky buckle shoes and head over to EQ Heights for food, drink, fun and frivolity! A full afternoon of Irish music begins at 4:15 and lasts until closing time! 
St. Patrick's Day Concert: Bryne & Kelly of Celtic Thunder | Tuesday, March 17 at 7 p.m. – 8 p.m.
What began as Celtic Thunder's Neil Byrne and Ryan Kelly performing a series of shows together called 'Acoustic By Candlelight' back in 2012 has turned into what is now known as Byrne and Kelly.  Driven by dynamic vocal harmonies, the duo seamlessly combines genres like traditional Irish and Americana to create a fresh, Celtic folk sound that has garnered comparisons to iconic folk-rock duos like Simon & Garfunkel and The Everly Brothers.