Vocalist, The Tontons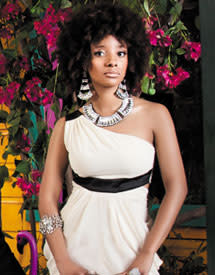 She's been called a "vocal vixen," but what strikes you first about Asli Omar is her confident yet carefree attitude--and her runway-worthy style. Then there's that sultry voice. As lead singer of the Tontons, Omar has helped make the indie rock group one of Houston's most popular musical exports.
Omar studied painting in college at the Savannah College of Art and Design, playing gigs back home in Houston now and then with the band she helped launch at 18. She spent a couple years in New York and was ready for a change when the Tontons got offered a West Coast tour with another band. The group's fan base continues to expand with each gig, bringing their uniquely Houston sound to some of the best venues in Houston and beyond.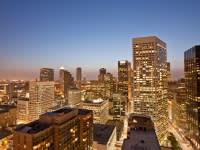 Born...Houston. 

Passion for music...There really weren't any musicians in my family the way that I'm a musician, so I didn't really grow up with it around me. But it was definitely something that I was passionate about from a very young age...I started playing in a local band at age 14. 

Making a career...I've been with the Tontons since I was 18. It's always been this thing that's existed. I would come back to town periodically and we would play, but no one ever thinks they're actually going to make it. When we got offered a chance to tour with this band called State Radio, we took it. I kind of realized once I was out on the road that this was the life I wanted. I wanted to travel and experience all these great places. 

Houston is...evolving. 

Where I go to experience the city...I live in a really good area of town I think--Third Ward/Museum District. I'm kind of near everything and I think some of the best things that Houston has to offer are our museums. People don't realize that we have amazing museums. Having lived in New York for two years and gotten to experience places like the Guggenheim and the Met, I would say that the Museum of Fine Arts Houston and the Menil are comparable to those. 

A Houston hidden gem...I think it's Downtown actually. You know Downtown has a reputation for not a lot happening but that's changed so much. It's growing and there are a lot of amazing places Downtown to eat, drink and see shows. It's just one of those things that Houstonians need to re-experience.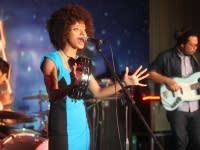 Houston's music scene...Honestly, it's great but it has a long way to go. I think to see music in Houston you have to be a native, otherwise you just wouldn't know where to go. If you want to see good bands, you'll find them at places like Fitzgerald's, Walters and Last Concert Café. 

Favorite place to play right now...Walter's. It's owned by this lovely lady named Pam who's awesome. To some it's still a bit of a hidden gem but it's catered to the local music scene for something like 20 years. 

How Houston is changing...I think it's embracing it's artistic side a lot more. There are new and different things always opening up. There are a lot of people and innovative ideas coming to Houston because the city has so much to offer. You look at things like the new OKRA charity saloon, new galleries, plenty of new restaurants--Houston is embracing its artistic side now as well as its business side, which it's always been about. 

What makes Houston cool...Houston's a family. Living in other places, you don't have the connection that you have with people in Houston. It's a place where you can have NFL football players like Connor Barwin and other musicians like Bun B come to your show. I don't think that really happens anywhere else quite like it does here.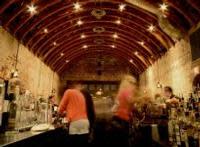 Where I take my friends from out of town...I take them to the museums and a lot of the bars that I love like Double Trouble and Anvil.