Have you had enough Instagram envy this summer? Well, it ends now! It's your turn to set out on an adventure and capture some of Houston's most photogenic restaurants and bars.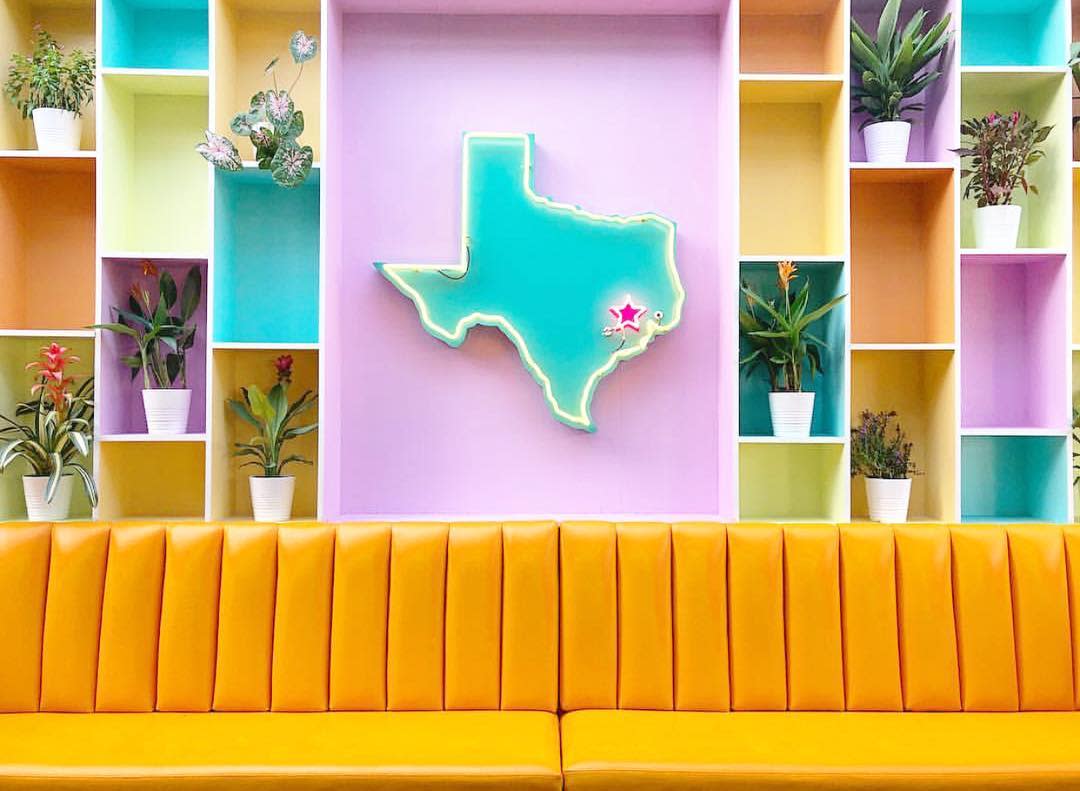 Present Company opened its' doors to the city in July of 2018 must to the delight of the most avid Instagram users! Orange couches, light blue tables, chandeliers. Every corner of this restaurant will force you to take out your phone and capture at least one element of this new Houston hotspot. Walk in and allow the vibrant colors to take over.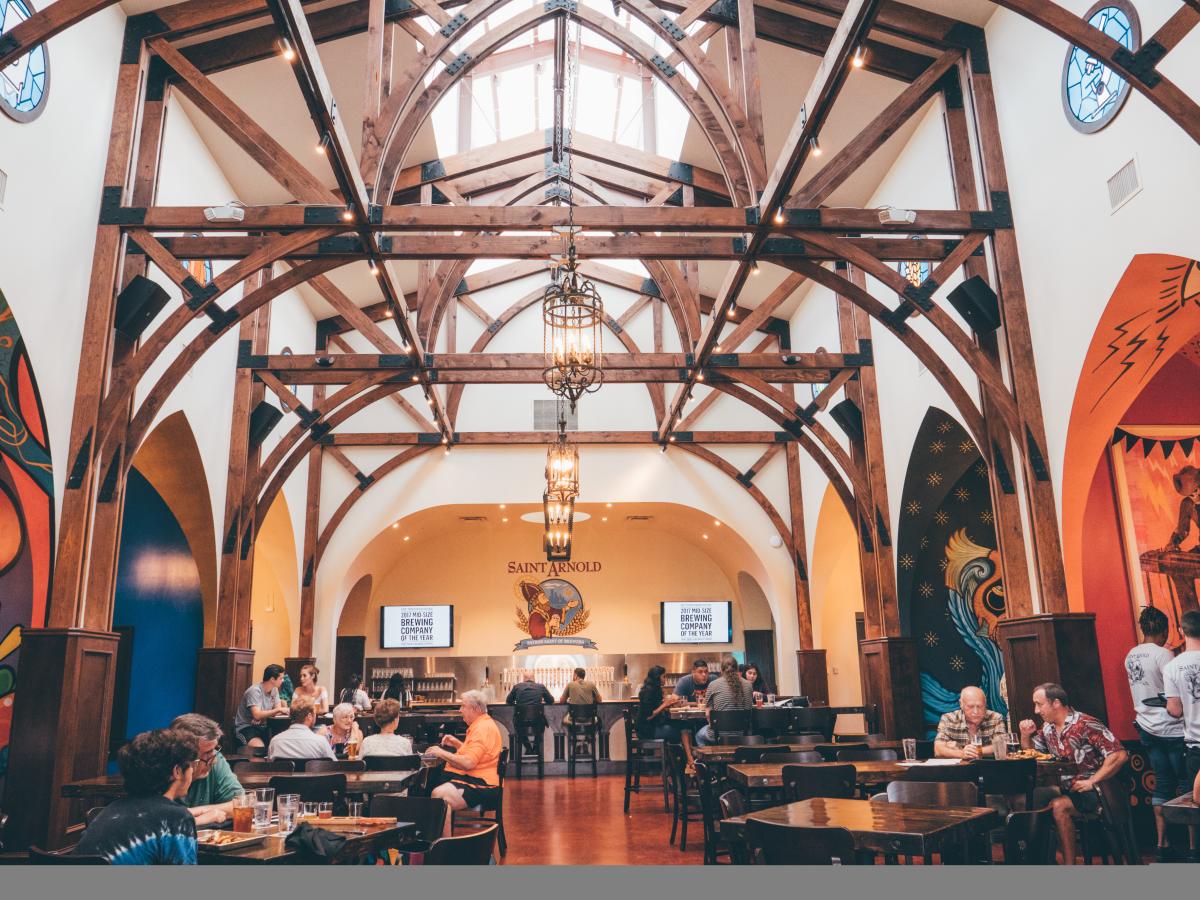 Although the Saint Arnold Brewing Company was founded back in 1994, the Beer Garden & Restaurant just opened it's doors earlier this summer. The large space includes a chapel painted by local Houston artists such as Nick Papas, Carlos Hernandez, and Gonzo247. Along with an outdoor patio made up of a fountain, corn hole games, and art cars, the restaurant also has an incredible view of the Houston skyline.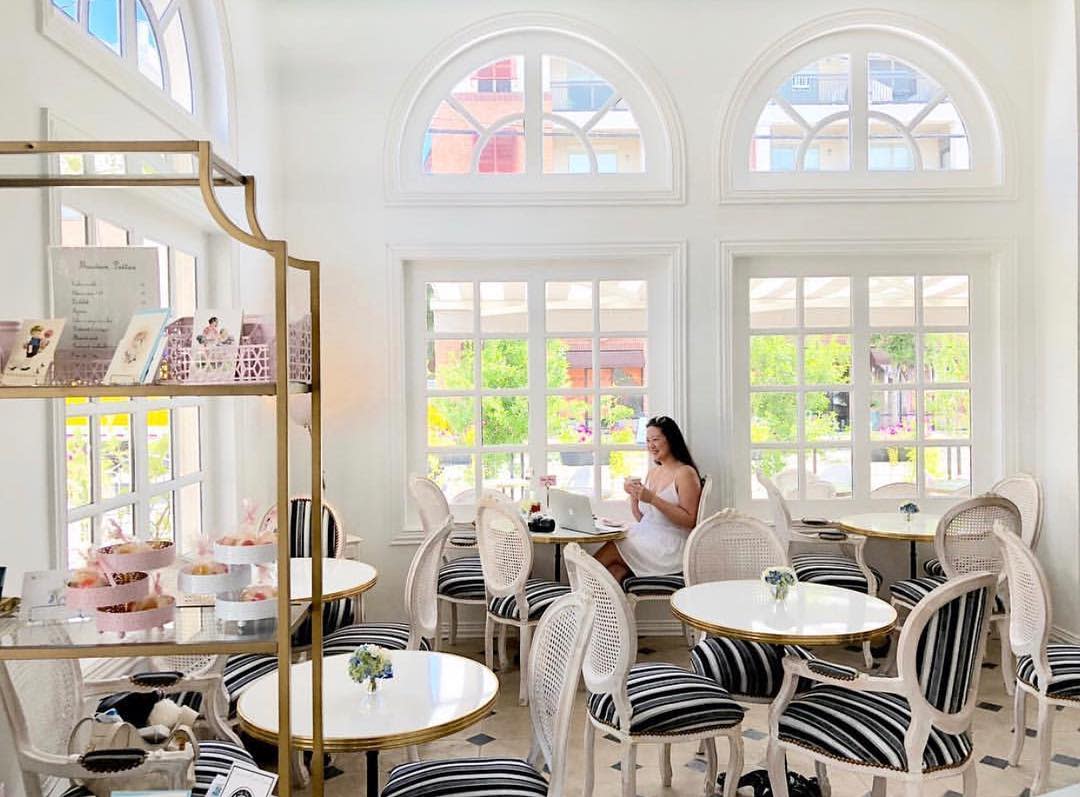 We all have that sudden craving for a trip to Paris, but not all of us can afford to be that spontaneous. Good thing Café Poetes' attention to detail has the ability to transport you to an elegant Parisian coffee shop. The European interior makes for the perfectly classy shot. Writer's tip: order a cup of tea for the photo - the teacups are adorable!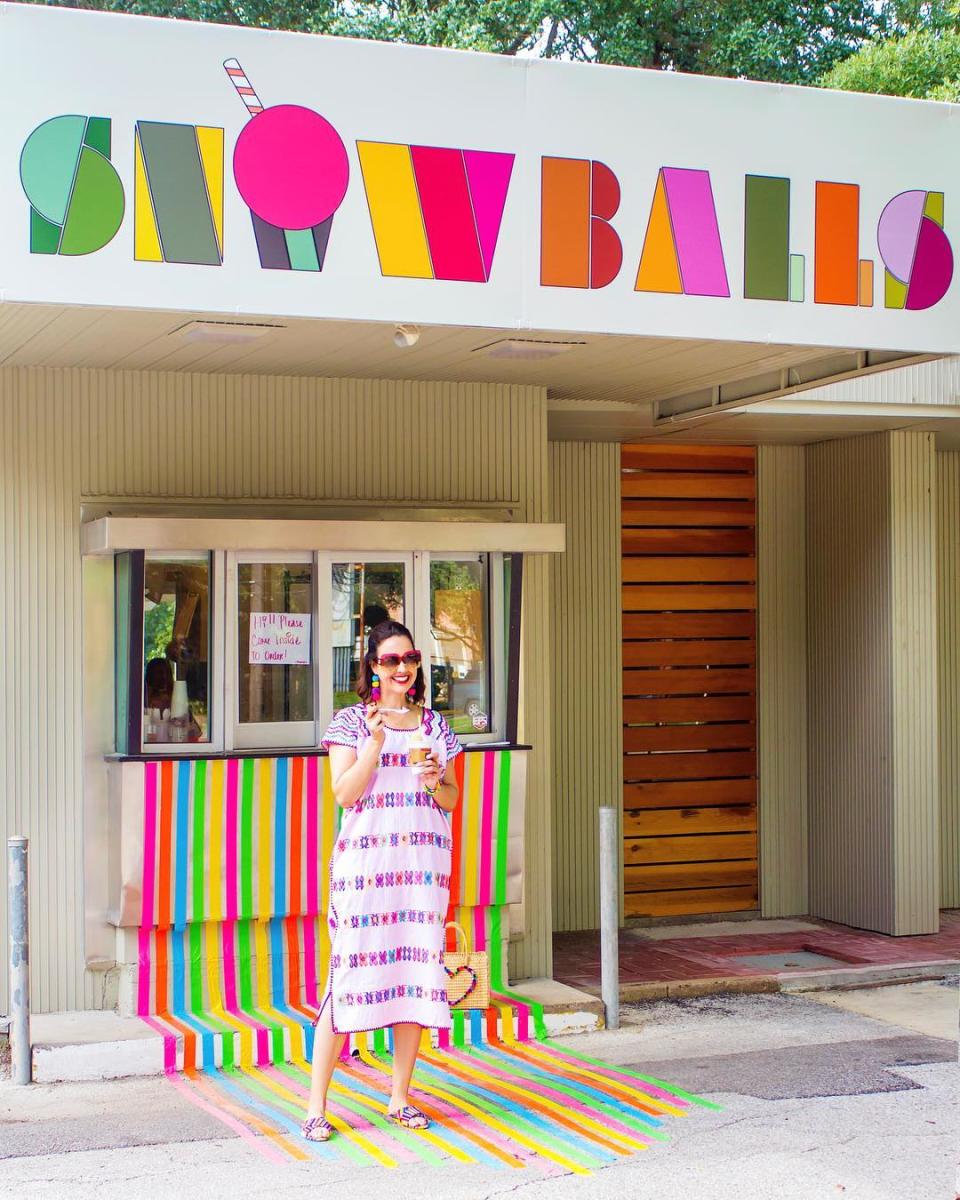 At Bebidas, your photo will consist of the following: a vibrant background, a drink or snowball in your hand, lots of greenery. Known for their juice, coffee, and light bites, Bebidas is the perfect spot for a small get together and your next highest-liked post.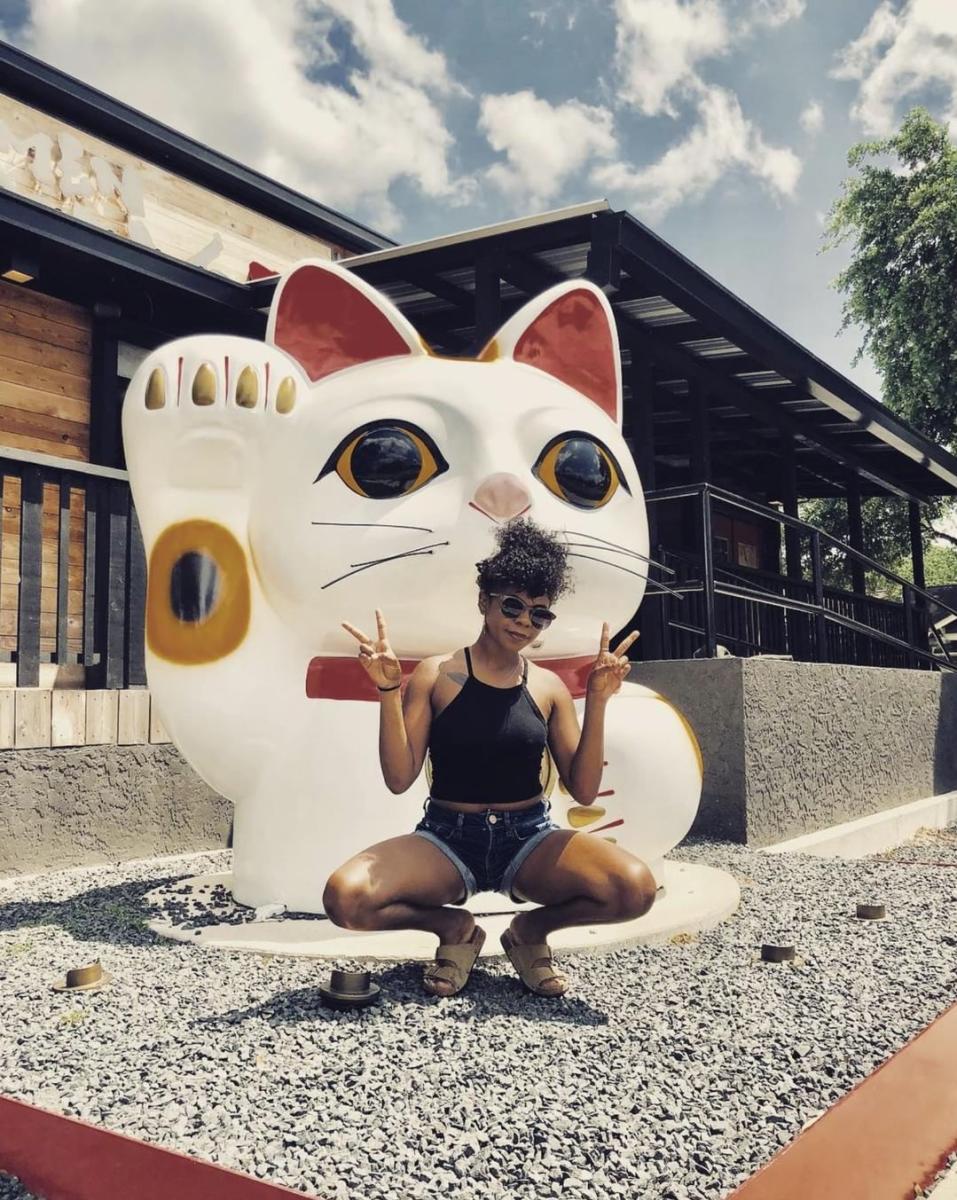 Many know Ramen Tatsuya as the Ramen shop with the huge cat in the front, but there is so much more to it. Wooden block chairs, incredibly detailed light fixtures, and an overall 'getaway from the crowd' environment will make you feel right at home. The art infused interior is surrounded by Japanese inspired décor which will give your IG that zen vibe you've been looking for.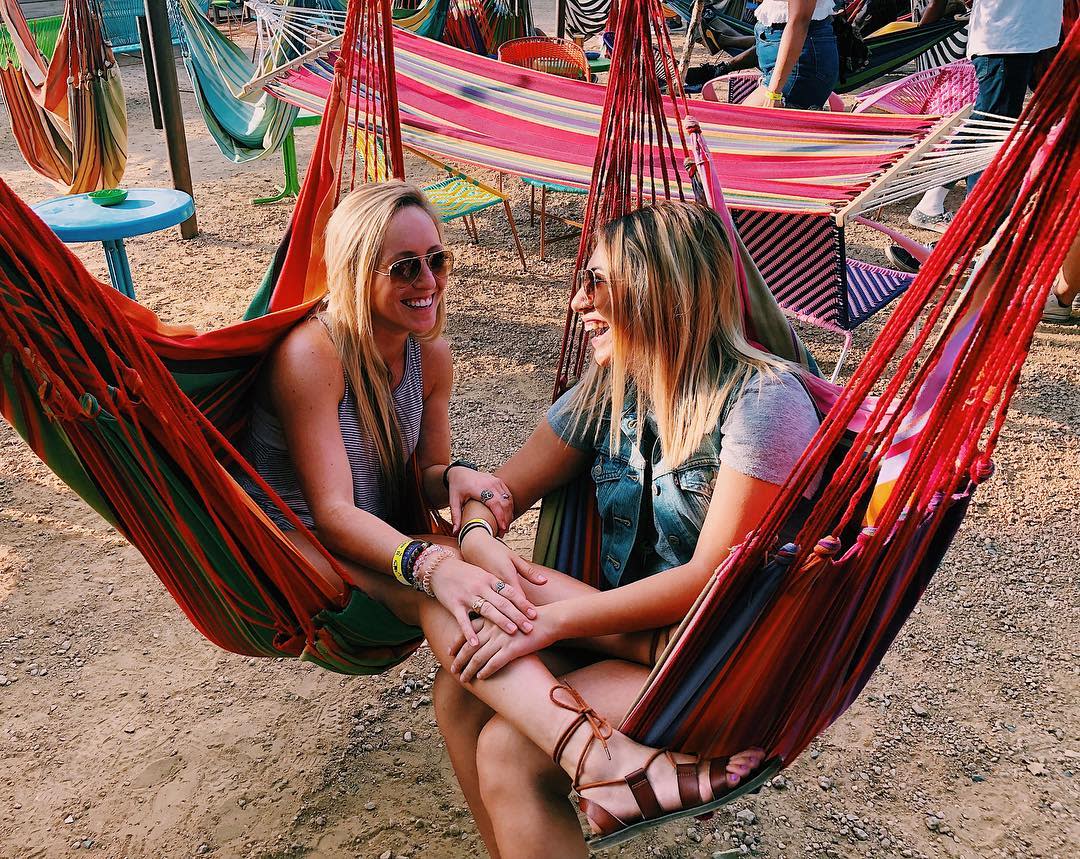 Who doesn't love a relaxed hammock photo for the 'gram? Axelrad Beer Garden provides a laid-back environment that's just what you need on a Sunday Funday. Grab a beer, order yourself a slice of 'za, enjoy the live music, and snap a pic while you're at it. Bonus points if your dog is in the shot. +1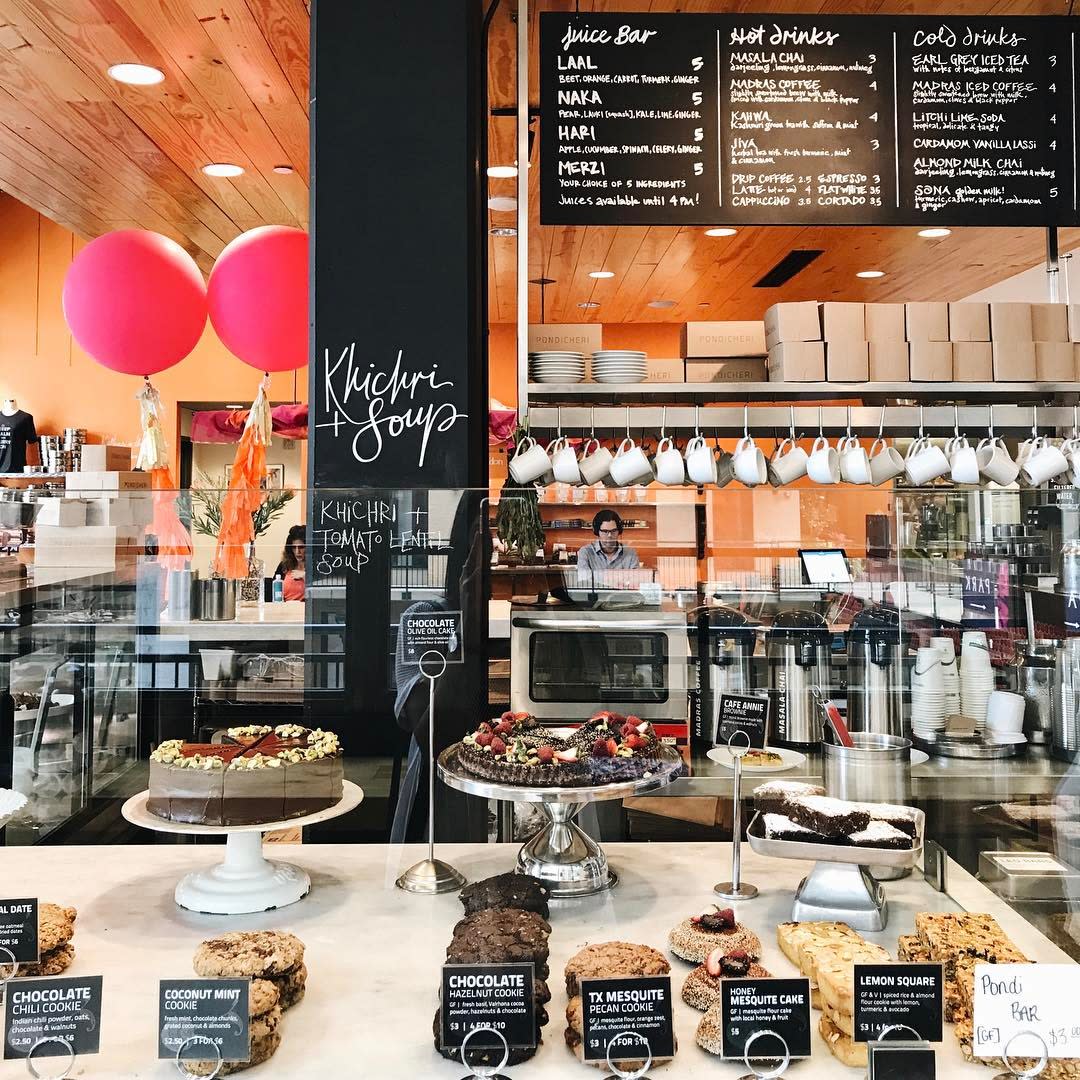 Pondicheri Bake Lab + Shop has become a Houston hidden treasure as it serves guests in its Indian inspired interior, just above the Pondicheri restaurant. Colorful pillows, historical pictures, and so many vibrant ingredients will make up for such an aesthetically pleasing photograph.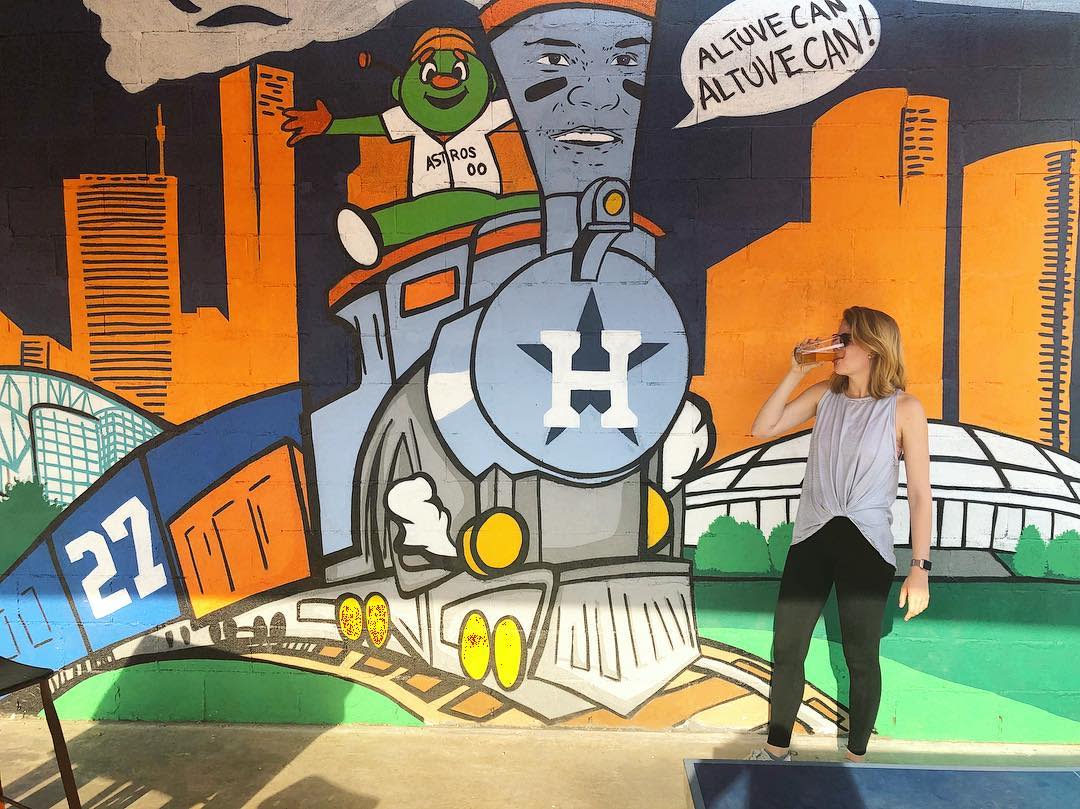 Great food, fantastic drinks, outdoor patio, and even better murals. The dog-friendly FM Kitchen & Bar has become an Instagram hotspot for all. Its' newest addition of the Astros mural gives you the perfect opportunity to show off your H-Town pride.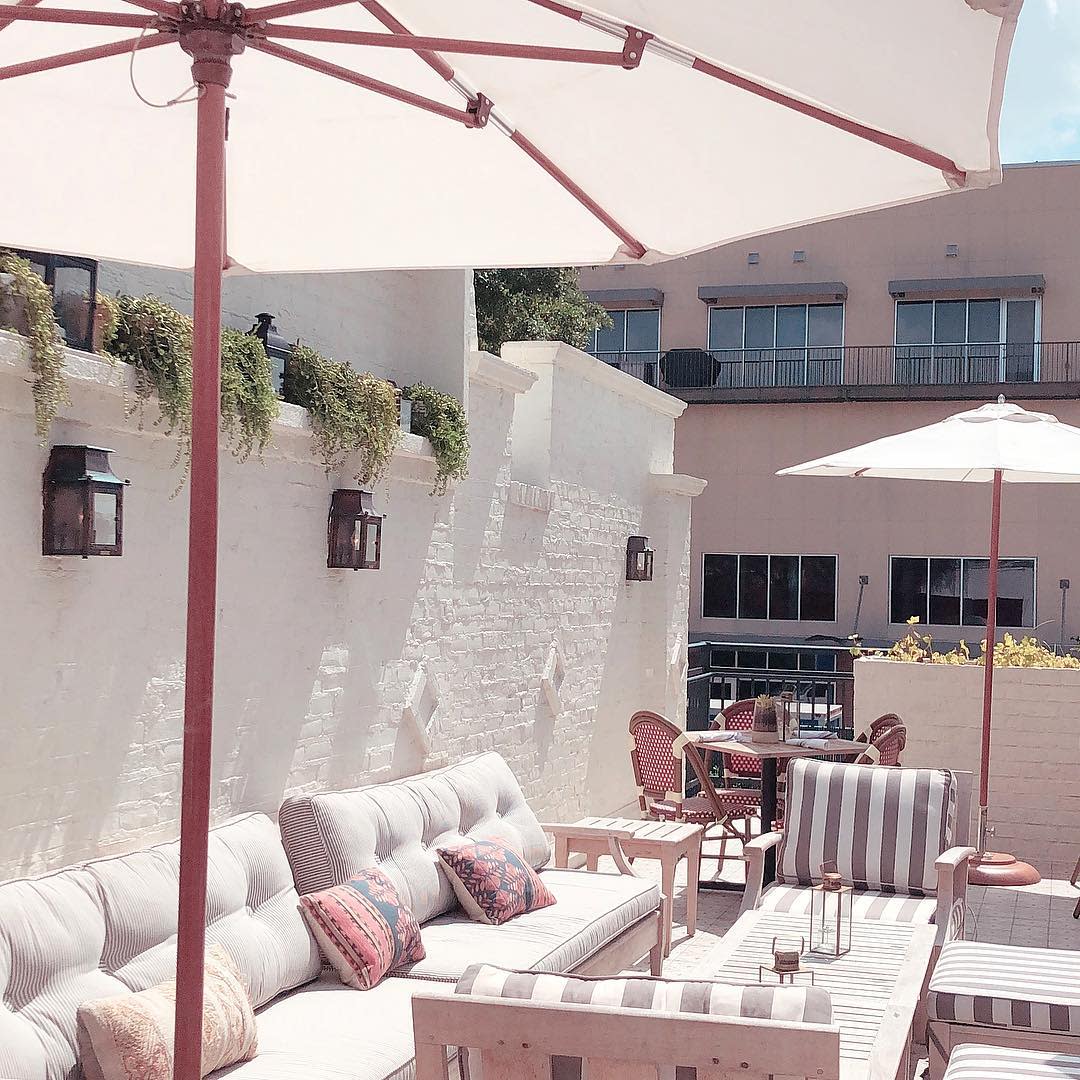 If you're in search of a French environment with delicious eats and lots of natural light, Emmaline is your place. Filled with wooden floors, hand woven chairs, and art-stocked walls, this French-Southern inspired restaurant will almost force you to order a glass of wine to add that extra grape-on-the-top for your picture.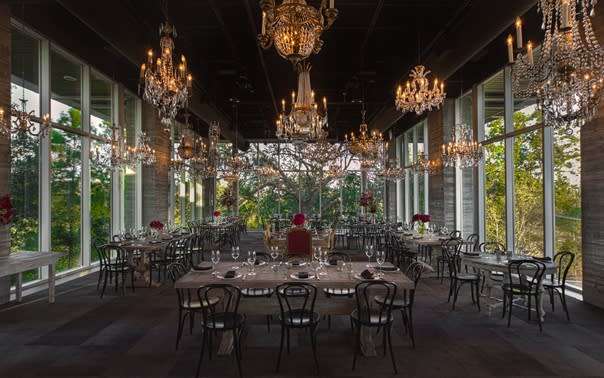 We can't give you a list of most Instragrammable Houston restaurants and not mention The Dunlavy. No need to move anything around, the surrounding greenery and chandeliers already know how to work their angles for your next Instagram post.
Honorable Mention: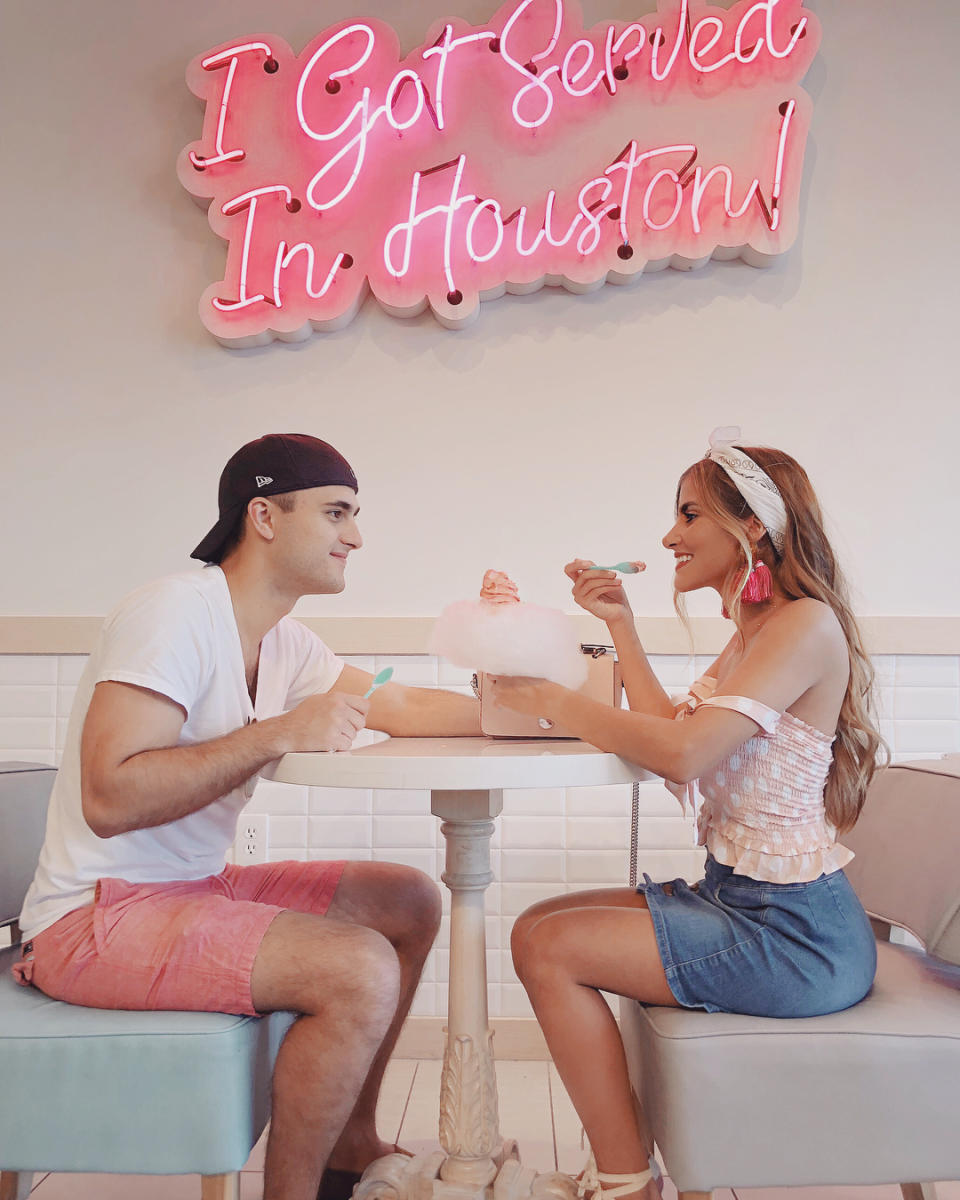 Aqua S recently flew in from the land down under to bless us with their soft serve. Put on those angel wings and let the world known that you got served in Houston.