February may be a short month but in Houston it's packed with fun events and activities that you won't want to miss. From Chinese New Year celebrations to Valentine's Day concerts and the start of the Houston Livestock Show and Rodeo, there is something for everyone to see and do. Read on for our guide to February in Houston and mark your calendars with these exciting things to do in Houston.
LAN! Spring of Latino Art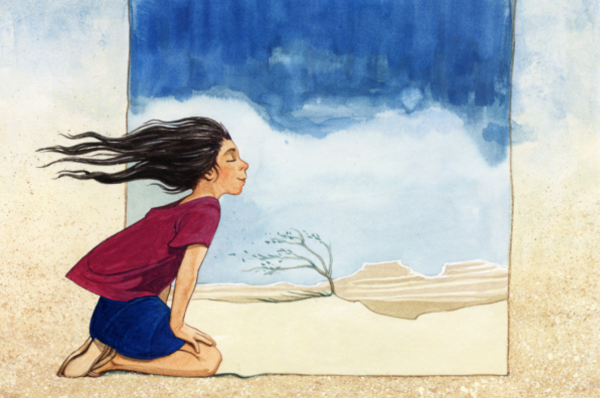 February marks the beginning of a four-month celebration of Latino art all around Houston organized by the Inter-University for Latino Research (IUPLR) consortium and hosted by the University of Houston Center for Mexican American Studies. In February, check out Latino Art from the Romo Collection, an exhibit featuring Latino and Chicano artwork from the 1980s until the present. If you have kids or love children's book illustrations, head to the Houston Public Library's Julia Ideson Building on Feb. 2 for the opening of "The Art of Children's Book Illustration: 25 Years in Piñata Books." This exhibit features illustrations from the collection of Piñata Books, an imprint of Houston-based Arte Público Press, the oldest and largest publisher of U.S. Hispanic literature in the U.S.

Chinese New Year
Celebrate the Year of the Pig and the Lunar Year in multiple events and festivals around Houston. Enjoy lion dances, good food, and performances at the Texas Lunar Festival, on Feb. 2, or head to Lucky Land Houston for its celebration of the Chinese New Year on Feb. 2.  And on Feb. 9, enjoy this tradition with the whole family at the Asia Society's Lunar New Year Family Day, a full day of crafts, performances, and artist demonstrations celebrating the New Year traditions around Asia. You can also catch special Lunar New Year performances and activities sponsored by The Asia Society at The Galleria on Feb. 9 and 10.

Valentine's Day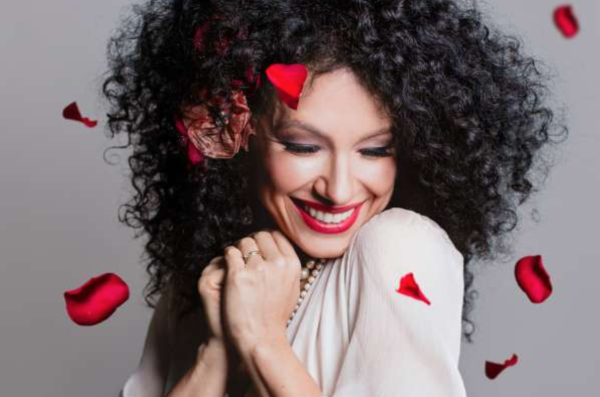 If you like going out on Valentine's Day, Houston has an array of options to celebrate love and friendship. Celebrate love with METdance's annual DUO performances from Feb. 7-9, which feature duets by top-notch artists exploring relationships through dance. For something out of the box, take your sweetie or your family to the Valentine's Day Houston Hot Air Balloon Festival for food, live music, and – weather permitting – a balloon-covered sky. If music is your thing, treat your loved one to a romantic concert. MATCH once again hosts jazz singer Raquel Cepeda for Jazz on Valentine's on Feb. 14 and you can enjoy mariachi music and trios at Talento Bilingüe de Houston's Noche del Amor y Los Enamorados on Feb. 15 and 16.

Houston Livestock Show and Rodeo
The Houston Livestock Show and Rodeo is a can't miss event and tradition in Houston. For three weeks, NRG Center hosts livestock shows, barbecue cook-offs, carnival rides, bull riding, and a star-studded concert line-up featuring Cardi B, Tim McGraw, and Santana, among others. This fun-filled extravaganza kicks off on Feb. 27, but there are plenty of activities to do before then. Don't miss the Rodeo Parade on Feb. 23 and the World Championship Bar-B-Que Contest from Feb. 21-23.  

Reel Abilities: Houston Film and Art Festival
This free city-wide film and art festival features films, art exhibitions, performances, and speakers that celebrate the stories of people with disabilities. The 2019 edition of Reel Abilities will screen 13 films between Feb. 17 and 20, including "Far From the Tree" based on the New York Times best-selling book by Andrew Solomon.

Mardi Gras! Galveston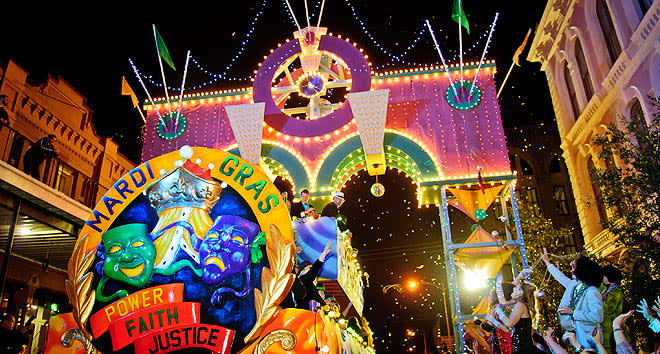 Did you know the third largest Mardi Gras celebration in the country is just a short drive away from Houston? Mardi Gras! Galveston attracts more than 300,000 partygoers annually over two weeks (Feb. 22-March 5) filled with parties, lavish parades, masked balls, and concerts. If you want to celebrate Mardi Gras in style without having to drive too far, this is the place to be.
Looking for more things to do in Houston in February? Check out our Events Calendar.