Another revolution around the sun and we're back again for Comicpalooza! Houston's biggest multi-genre and pop culture festival return to the George R. Brown Convention Center May 26-28 for a weekend of anime, comics, gaming, literature, cosplay, celebrity panels, and much more. The countdown to Comicpalooza 2023 is running at high speed, and excitement is already in the air throughout the city! The GRB will be packed with artists, vendors, cosplayers, celebrities, fans, and families from all over. This unique pop culture event unites, inspires and entertains thousands of people every year in Houston. If you plan to attend, hurry to buy your passes HERE.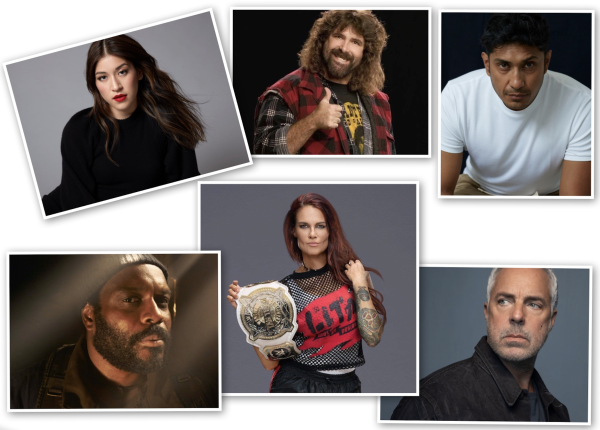 This year, Comicpalooza together with SWAU will bring, among other celebrities, the rising star of Black Panther 2, Tenoch Huerta, who will be joined by new guests Alaqua Cox, who plays Echo in the Marvel Cinematic Universe, Chad Coleman, Titus Welliver, and WWE Hall of Famers Mick Foley and Amy Dumas aka Lita.
The Comicpalooza 2023 Houston lineup looks sensational with themes that will appeal to curious minds, exciting special attractions like Robotica and Itasha Showdown: A Car Runway Experience, special events like the annual cosplay contest and live art auction, plus exhibitors that will offer unique products and wonderful merchandise. There will be photo and autograph opportunities on Saturday and Sunday.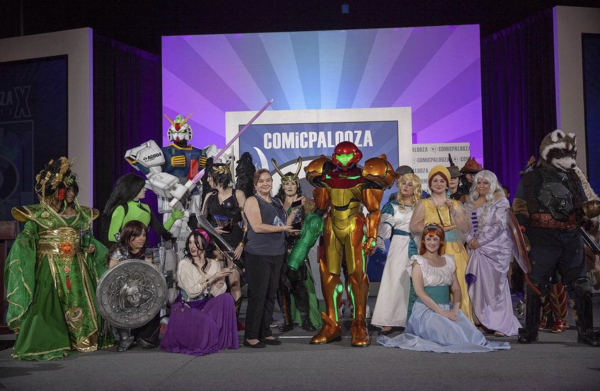 Now let us help you survive this eventful weekend through hydration, rest, and nourishment as we compiled a list of things for you to do in H-Town!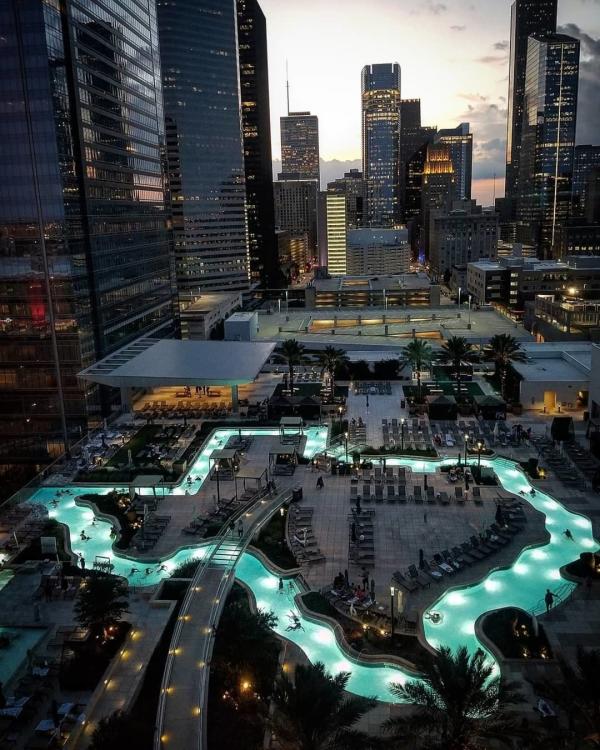 Photo by Dandee Danao
Sleep
Perhaps we should begin at places where you can find rest and reset. Houston has a handful of hospitality that is walking distance from the convention center. If you want to splurge, you want to book the Four Seasons Hotel with its newly renovated lobby and a very inviting lounge. For a pool cabana feel, then surely you would want to stay at the Marriott Marquis which is made famous with its Texas-shaped lazy river. The next stop would be the Hilton Americas, directly connected to the convention center via a sky bridge. If you are ballin' on a budget, we also have a few options for you. Embassy Suites, Hampton Inn, and The Westin Hotel are much lighter choices for your wallet.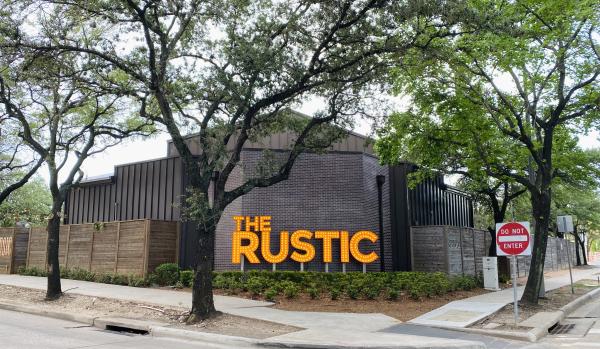 Photo by Dandee Danao
Nibbles & Dribbles
With a lot of walking involved, you will need to hydrate and feed your body and we have a legion of options for that. Every restaurant and bar on this list is a stone's throw from the GRB, so make sure you wear comfy sneakers. Just around the corner, you will find The Rustic, Pappasitos, Brasserie Du Parc, Xochi, Phoenicia, MKT Bar, and Green Street Pavilion, a block full of places to sit and relax. If your palate has other cravings, then head over to EaDo (east of downtown) just behind the convention, it is a newly-developed neighborhood with loads of kitchens to choose from including Kim Son, Leeland House, J-bar-M Texas BBQ, Around The Corner, District 7 Grill, and Koffeeteria to fuel your body with caffeine and pastries. One great thing about Houston is there are always options nearby to satisfy your needs.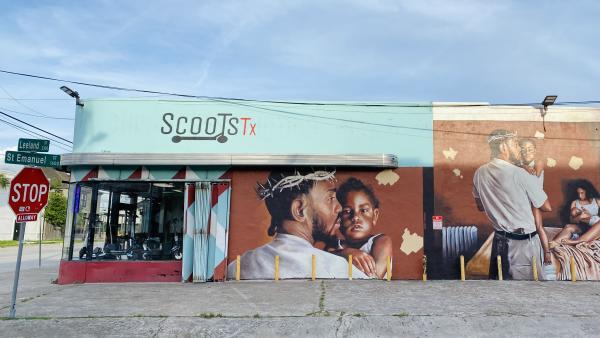 Photo by Dandee Danao
Socialize
One trend we have been seeing is the scooter rentals, the fastest way to get around downtown to make your life easier so check into ScootsTX and other rentals in the vicinity.  With that, you can ride to the beautiful Discovery Green and relax on the grass or check out the Graffiti Park to take photos for your IG stories. With all this moving around, you are going to get thirsty. Pop into a few of these bars for a cold one or a stiff cocktail and you will be treated as a family with Dirt Bar, Reserve 101, True Anomaly Brewing, and Pitch 25. If you still have some energy after all the daytime festivities, we have the nightlife poppin' at Sekai Night & Day, The Secret Group, House of Blues, and Warehouse Live. I hope you enjoy your stay during Comicpalooza and see you back next year!