Summertime and the living is easy, especially if you're in Houston. Between the awesome hotel packages, free activities and indoor/outdoor fun, we've got experiences for all ages and stages. Check off everything on your summer bucket list including skateboarding, farmer's markets, lazy rivers, spa services and more.
What To Do in Houston: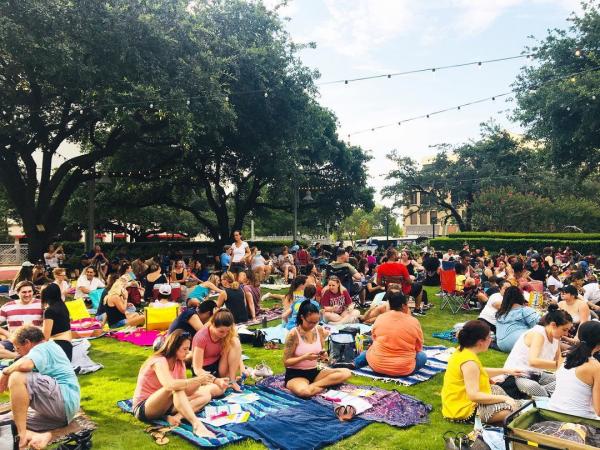 Courtesy of @marketsquarehou on Instagram
Grab a blanket and your best buds for any number of fun (and free) activities at Market Square Park. Located in the center of Downtown Houston's Historic District, the park features a play area for kids, a performance area for events, and even a picturesque garden with seasonal flowers and a water fountain. And don't leave Fido at home. The park also has a dog run with a water feature for your furry best friend. Regular free events include movie screenings, concerts and even a little blanket bingo.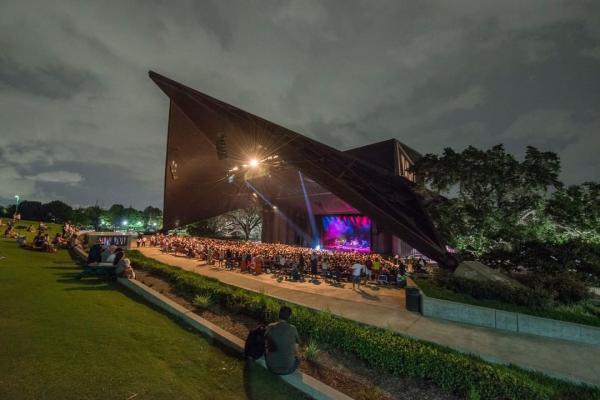 Courtesy of @milleroutdoor on Instagram
Whether you're into classical music, Shakespeare or Hip Hop, you can find it all at Miller Outdoor Theatre. Free, professional performances are offered from March through November at this beloved Houston venue. You can cop a seat or go picnic-style on the lawn while you relax and enjoy music, theater and movies. What makes it even more fun? You're allowed to bring your own food and drinks.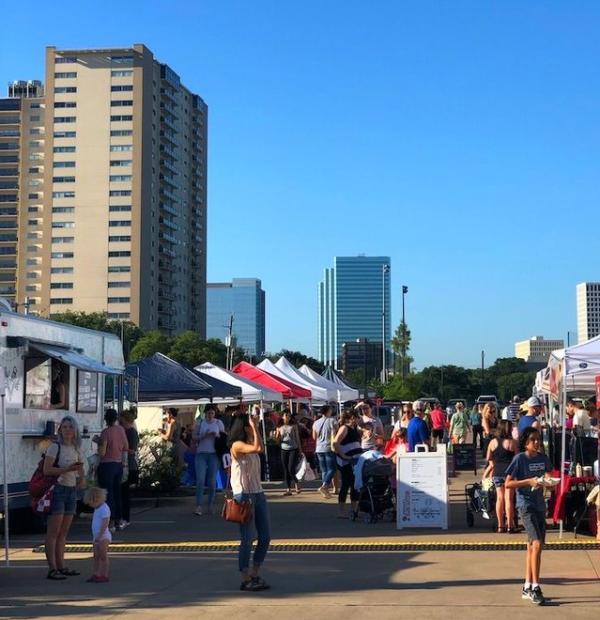 Courtesy of @urbanharvesthouston on Instagram
Get your fresh fruits and vegetables with a side of entertainment and education at the Urban Harvest Farmers Market. Besides selecting your favorite squash or bushel of herbs, you and the kids can also take virtual classes to learn about the many aspects of gardening. And if you're really gung-ho, you can sign up for one of the certificate courses. Meat, coffee and other culinary products are also for sale. Check out the Urban Harvest calendar for its variety of event listings and food demonstrations.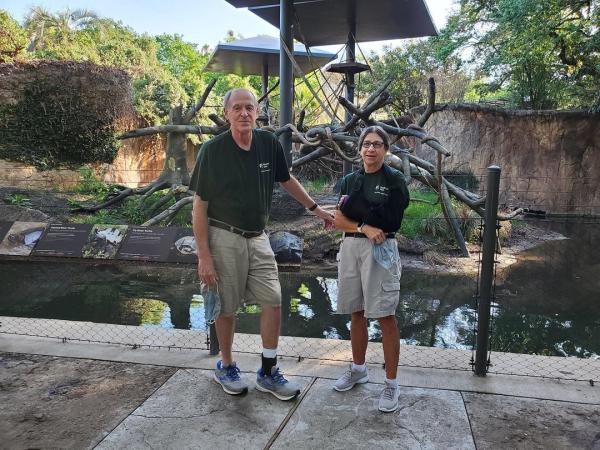 Courtesy of @houstonzoo on Instagram 
Summer is always a great time to visit the Houston Zoo, and what better way to explore than with the Houston Zoo Value Pass. Save money on general admission and take the kids on an adventure they won't forget as you trek through the South America's Pantanal and Texas Wetlands exhibits. Children two and under are free. There is always something fun and new to do at the zoo!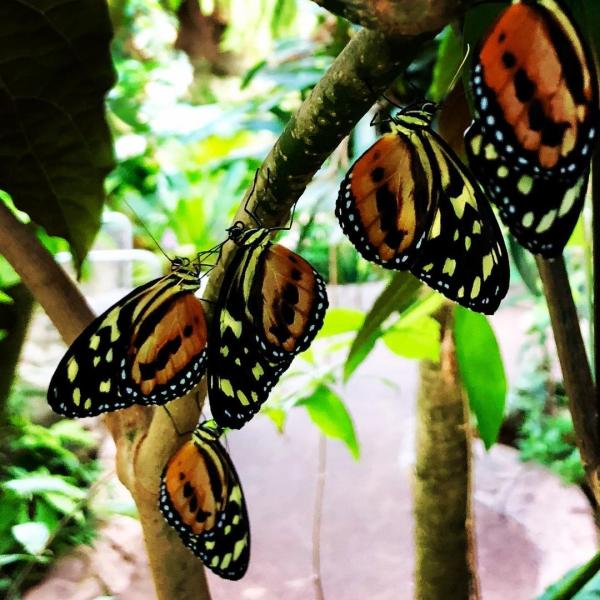 Courtesy of @cockrellbutterflycenter on Instagram
Adults and children alike love to experience the flutter of one of nature's most beautiful creatures. The Houston Museum of Natural Science Butterfly Center & Planetarium provides an up-close and personal look at over 60 species of the world's largest and most colorful butterflies. You can stroll through a living butterfly habitat and learn about the various specimens through interactive games and quizzes. Take a walk on the wild side by visiting the tarantula collection or check out the stunning rainforest conservatory. Get a discount by purchasing tickets through the Visit Houston Marketplace.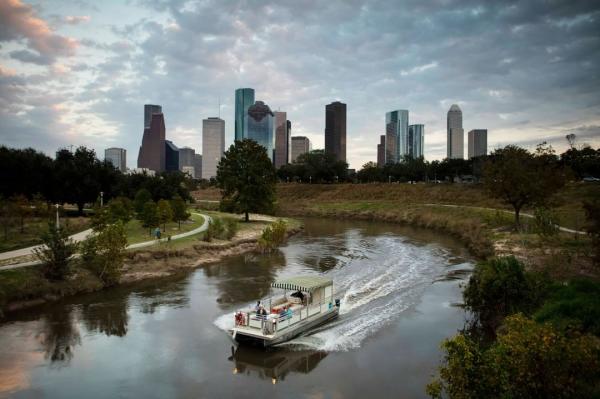 Courtesy of @buffalobayou on Instagram 
Take a break from the hustle and bustle of the city with a private, relaxing ride along the Buffalo Bayou with a boat tour. The 90-minute ride takes you along the heart of Downtown, historic Buffalo Bayou past Allen's Landing, Sesquicentennial Park and Sabine Promenade, McKee Street Bridge, and the industrial side of the city. Due to Covid-19, only private charters are available, but the tour can accommodate up to 20 people and be scheduled at your convenience based on availability.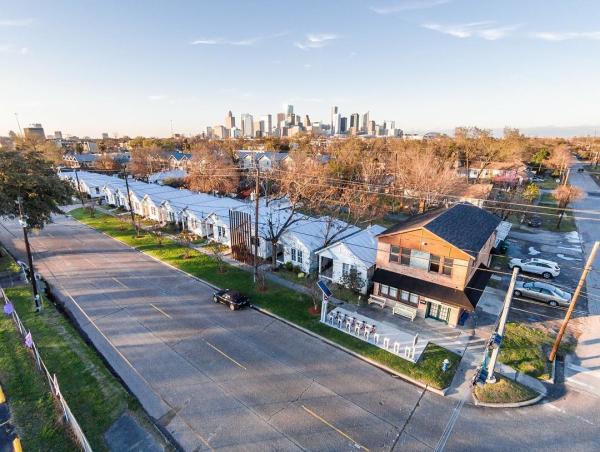 Courtesy of @projectrowhouses on Instagram 
Travel to one of the city's oldest African American neighborhoods to take in the art of Project Row Houses. Located in Northern Third Ward, Project Row Houses includes six blocks of 40 shotgun-style homes adorned with art, photography and literary projects. Visitors can learn about the history of the area and enjoy food from local vendors at its daily Project Food Trucks throughout the summer.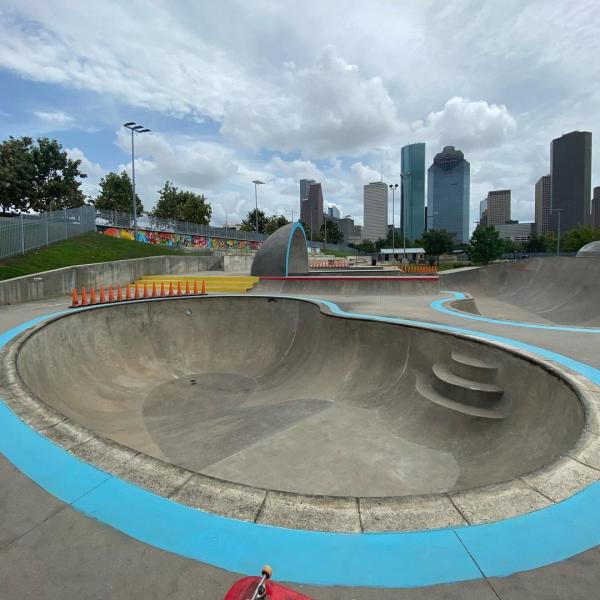 Courtesy of @jamail_skatepark on Instagram 
If you enjoy being active and adventure is on your to-do list, check out the Lee and Joe Jamail Skatepark. Located in Eleanor Tinsley Park, the state-of-the-art venue is the first world-class, in-ground skatepark in the region. Whether you're a novice or you're ready to go pro, the public 30,000 square-foot area is perfect for beginning, intermediate and advanced skateboard classes for learners ages 6 to 17.
Where To Stay in Houston: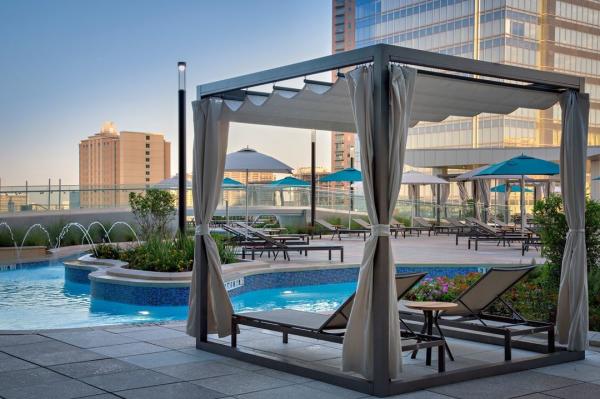 Courtesy of on @themarquishou Instagram
Become one with nature by enjoying the Marriott Marquis's Back to Nature Package. When you stay at the Marriott Marquis on a Thursday, Friday or Saturday, you can enjoy a plethora of outdoor activities for the whole family. The package includes a morning breakfast buffet for two adults and two kids, two vouchers for your choice of paddle boarding, kayaking or ice skating and of course access to the hotel's amazing amenities like the Texas-shaped lazy river, restaurants and on-site spa with infinity pool. Get adventurous and get outside!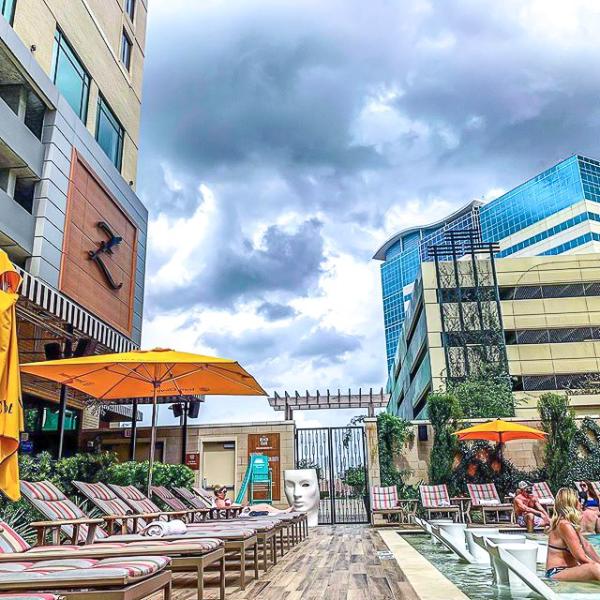 Courtesy of @zazamemorialcity on Instagram
Things are heating up, so make sure you plan a way to cool down. The perfect way to chill this summer is at Hotel Zaza Memorial. The 2021 Zaza Summer Hub Pool Package includes access to the amazing resort-style pool, two lounge chairs for either the morning or evening lounge sessions, a $50 lunch, dinner or drinks credit for each night you stay, and valet parking for one vehicle each night. Bonus, there is also a cabana package that gives you a uber-chic cabana from 11 a.m. to 8 p.m. along with a fruit tray, making for the ultimate poolside escape. Head to Zaza and dive into fun!

Courtesy of @postoakuptown on Instagram
There's a reason Houston is called Space City. We're home to NASA and Space Center Houston, which is one of our most-visited tourist attractions. For the ultimate H-Town experience, stay at The Post Oak Hotel and book its Space Center Houston Package. This package is truly out of this world and includes round-trip helicopter transportation over the Houston Skyline to and from Ellington Field, viewing spacecrafts that have flown into orbit, exploring Apollo artifacts, touching the world's largest collection of moon rocks, exclusive access to the original NASA 905 shuttle carrier aircraft, touring both the astronaut training facility and the 1969 Mission Control Room, visiting Building 9 and exploring the Neutral Buoyancy Lab. Then when you're back on earth at The Post Oak Hotel you can enjoy $500 toward food and beverage use and enjoy the Grounding Ritual Spa Treatment for two people. Houston, we have no problems with this experience!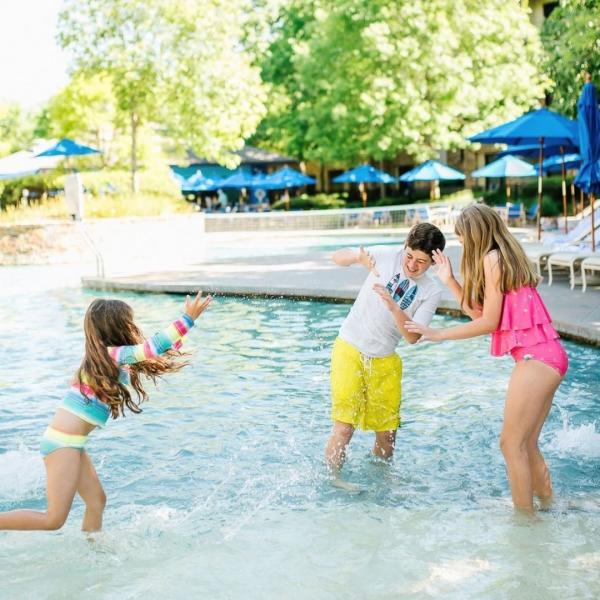 Courtesy of @woodlandsresort on Instagram
There are so many fun offers at The Woodlands Resort that even your pets are guaranteed an amazing stay. Between dining credits, activities and reduced room rates, The Woodlands Resort is the ideal getaway. Some of the packages include the Kids Rule Package with s'mores and a welcome backpack full of summer essentials, a Picnic Package with bike rental, the Tame Your Golf Game Package with 18 holes and unlimited access to practice facilities, the Date Night Package with sparkling wine, chocolate-dipped strawberries and rose petal turndown, the Kid's Glamping Package with tent and sleeping bag, s'mores kit, flashlight and plush toy; and finally, the Pampered Pup Package with special dog bed, collapsible bowl, treats and deluxe accommodations. Everyone in your family will enjoy a special experience.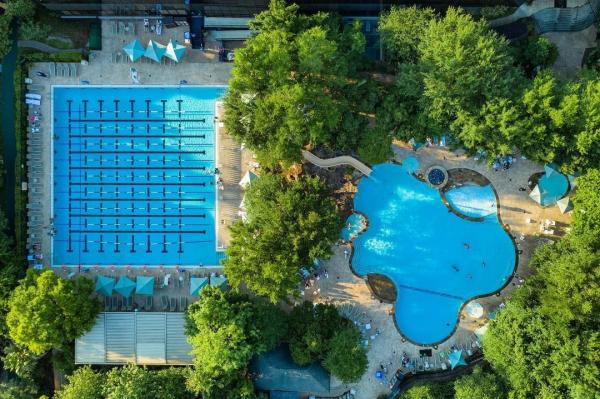 Courtesy of @houstonianclub on Instagram
As a hotel, club and spa, The Houstonian has it all. We definitely recommend a little bit of R&R at this amazing resort. With the Unwind & Dine Package, guests can enjoy two complimentary cocktails, $50 daily toward food and beverages, late checkout and more. If you have to bring the kids, you can take advantage of the Stay and Play Family Getaway Package which includes an in-room movie with popcorn and candy, gifts for the kids, a nature hike down to Buffalo Bayou and a calendar full of on-site activities for families. Movies, hikes, massages and fun! What more could you need?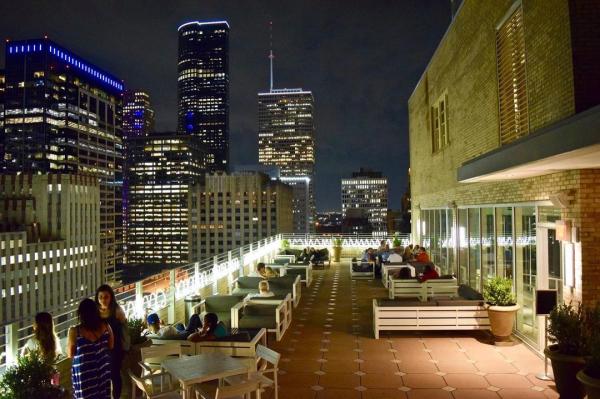 Courtesy of @lemeridienhouston on Instagram
Want a romantic getaway that ensures you never have to leave your hotel? Head to Le Méridien for its Romantic Getaway Package. Lovebirds will enjoy sparkling wine upon arrival, two VIP passes to Z on 23 and two cocktails, along with late check out. Plus, Le Méridien is partnering with The Nash Restaurant & Bar to offer guests chef-crafted meals delivered to their hotel door. The Nash's menu includes delicious hot and cold small plates, pizzas, entrées, steaks and chops. The in-room dining is offered during dinner service and includes the delivery of cocktails and wine! Everything you need in one amazing location.