Celebrate Lunar New Year in Houston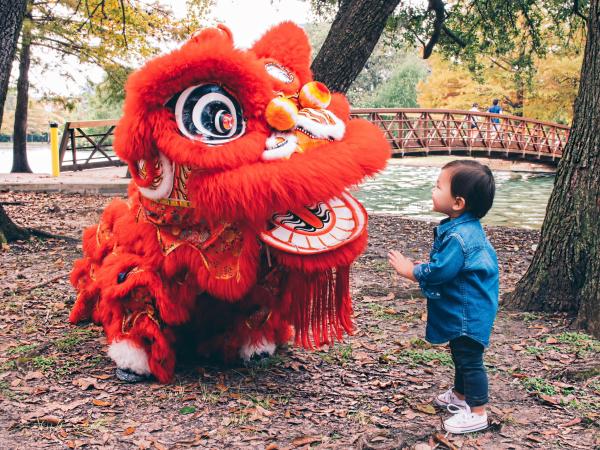 Check out all the ways Houston is celebrating Lunar New Year. Whether it's watching lion dances, listening to traditional music or exploring the culinary offerings of Asiatown, there's something for everyone to enjoy. Families of all backgrounds can share the fun of these exciting cultural festivities and greet the year of the rabbit in style.

All That and Dim Sum
Great value is placed on the importance of Lunar New Year's Reunion Dinner, and there is no better time to indulge in some of your favorite Asian treats. From spring rolls and hand-pulled noodles to dumplings galore, local chefs will be serving up their finest fare to ensure an auspicious start to the year for you and your loved ones. Whatever you do, be sure to grab a piece of nian gao (New Year Cake) for luck, said to bring a better year than the last and even a few extra inches for growing children. For plenty of culinary recommendations, check out our guide to Asiatown.

Join the Celebration
If you'd love to join in the party, we've got the answer. 
Asia Society
The Asia Society of Houston will ring in the Year of the Rabbit with performances, art and craft activities, and food inspired by Lunar New Year traditions across Asia. Taking place from 11 a.m. - 4 p.m. on January 28, performances will include traditional lion dancers. Admission is free.
Chinese Community Center
The Houston Chinese Community Center invites all to join in their 2023 Lunar New Year Festival, on January 21, 10 am. - 4 p.m. This free, family outdoor event will host Lunar New Year merchandise, delicious food, and exciting performances to welcome in the Year of the Rabbit!
These Rabbits Get Around
Asiatown isn't the only place you can get into the spirit of Lunar New Year. All over the city, events are popping up where you can catch dance performances and enjoy a delicious family feast.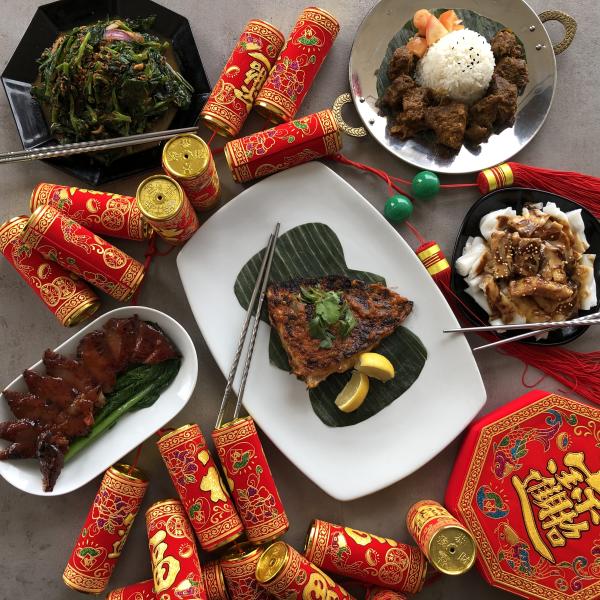 Phat Eatery Hosts Chinese New Year Feasts & Lion Dances
January 22 marks the beginning of the Chinese Lunar New Year and the start of Phat Eatery's annual celebrations! To welcome the Year of the Rabbit, four seatings are available: Sun., Jan. 22, at 6 p.m. (Chinese New Year's Day); Fri. Jan. 27, at 7 p.m.; Sat., Jan. 28, at 11:30 a.m. or Sun., Jan. 29, at 11:30 a.m. (early arrival advised, no walk-ins). At each seating, guests will enjoy a special five-course tasting menu, presented family style, plus Lion Danceperformances by Lee Golden Dragon. The feast will feature traditional Lunar New Year dishes such as the interactive Yu Sheng, or Prosperity Toss, a traditional Malaysian dish symbolizing abundance and other chef specialties (menu below). At the Jan. 22 seating, a special blessing ceremony will take place before the new baby lions' first dance to empower it to fulfill its duty of bringing about protection, good luck, health and prosperity to those present. $88 per person (service included); children age 4 to 12: $28 (includes choice of pineapple fried rice or chicken stir-fried noodles and ice cream). Make pre-paid reservations at phateatery.com.
Lion Dances at Tobiuo and Money Cat
Embrace the energetic charm of Lunar New Year lion dances performed by Celestial Dragon, who will perform at Tobiuo Sushi & Bar on Saturday, Jan. 21, at 6:30 p.m. and at Money Cat on Sunday, Jan. 22, at 6:30 p.m.