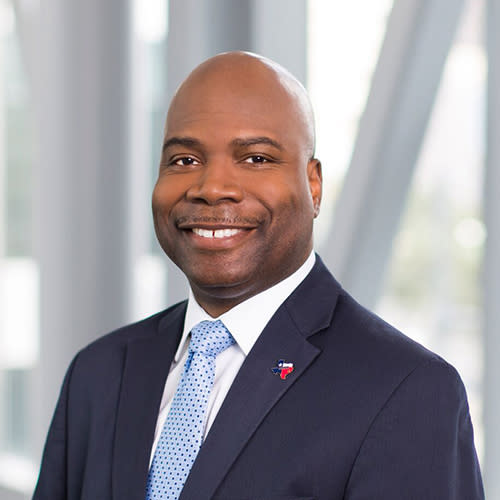 Juan Bradford has been working for Visit Houston as a National Account Executive for the past seven years. Most of his duties involve securing meetings and conventions that take place during weekends or holidays. Recently, Juan has taken on more management tasks and is currently co-chair of the company's Diversity, Equity & Inclusion resource group.
After graduating from Mississippi State University with a degree in Political Science, Juan has worked for several hotel brands before finding his home with Visit Houston. He enjoys being an ambassador for Houston and building relationships with meeting planners as well as with the local hospitality community.
Living abroad as a youth, Juan learned how to adapt socially and make friends easily and this has served him well in his career. He believes that building rapport is the most important part of the sales process, because rapport equals comfort and trust.
In his spare time, Juan enjoys watching any type of sports (especially his Mississippi State Bulldogs), collecting vinyl records, reading biographies, and traveling abroad with his wife, Gina.
Contact: