Halloween in Houston
It's Halloween on the Bayou!
Ghost Travels
 
Not only does Houston have haunted houses, there are also trails, tours, parties and even real haunts!

Houston Ghost Tour
Ongoing
Do you dare to dive into the paranormal? Houston Ghost Tour guides you through Hermann Park, recalling the history of the civil war cemetery that once laid underneath the park and other stories. The company also offers ghost tours of Old Town Spring, Humble and Tomball, as well as family friendly and R-rated tours.

Ghost Tours of Texas
Ongoing
Step through the shadows, gather your courage, and discover chilling and ghastly tales of murder, revenge, passion, heartache and breathtaking history! Ghost Tours of Texas in Galveston takes you on a fascinating walking tour of the historic and haunted Silk Stocking district, starting at the famous Broadway mansion, Ashton Villa.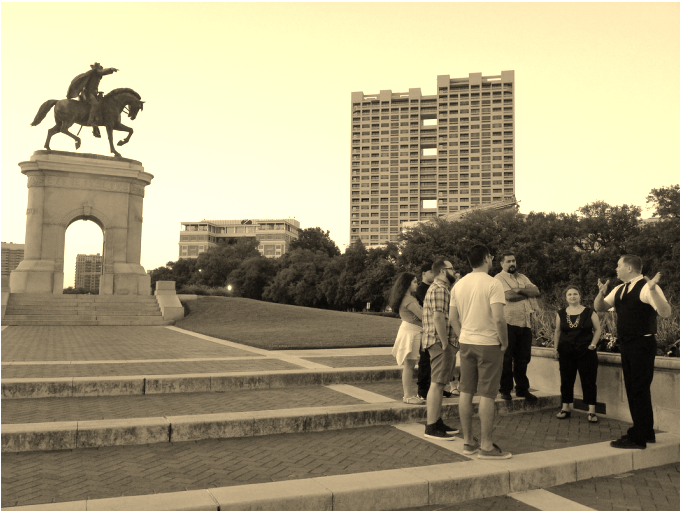 Dash Beardsley's Ghost Tours of Galveston
Ongoing
For nearly 15 years, Dash Beardsley (the Ghost Man of Galveston) has used his knowledge of the coastal community to take guests on one of six different tours of Galveston Island, including the original two-hour walking tour, the Restless Spirits Tour and the Secret Society Cemetery Tour.
Looking for more ghostly experiences? Check out our Haunted Houston page for buildings and areas around the city and see why the Houston/Galveston region is said to be one of the most haunted destinations in the United States!
Saved 'DTN_728x90' panel plugins_common_one_col removed
Family Friendly Thrills and Chills
Not a fan of the ghosts and the ghouls? Check out Houston's family-friendly attractions and events.
Boo on the Boardwalk
Oct. 3-31, 2019
On Fridays, Saturdays, and Sundays during the entire month of October, families can enjoy an array of Halloween themed activities at Boo on the Boardwalk in Kemah. Brave souls who dare may want to take a stroll to the dark side at the Dungeon of Doom Haunted House. For the little ones, the Little Boo Haunted Fun House offers tons of spooky fun. Other attractions include pumpkin decorating, live entertainment, and costume contests.

Halloween Monster Mayhem
Oct. 12-31, 2019
For three weeks in October, the Children's Museum of Houston unleashes monstrous mayhem as it transforms into the Monsters' Museum of Houston. We dare you to witness how monsters have rummaged, scoured, combed, and turned the Museum upside down to make room for their monster lairs. Don't miss the daily trick-or-treat monster hunts, the first-ever slime-off, and the grand finale Monster Mash Bash, which includes a Thriller Dance Party for the kiddos.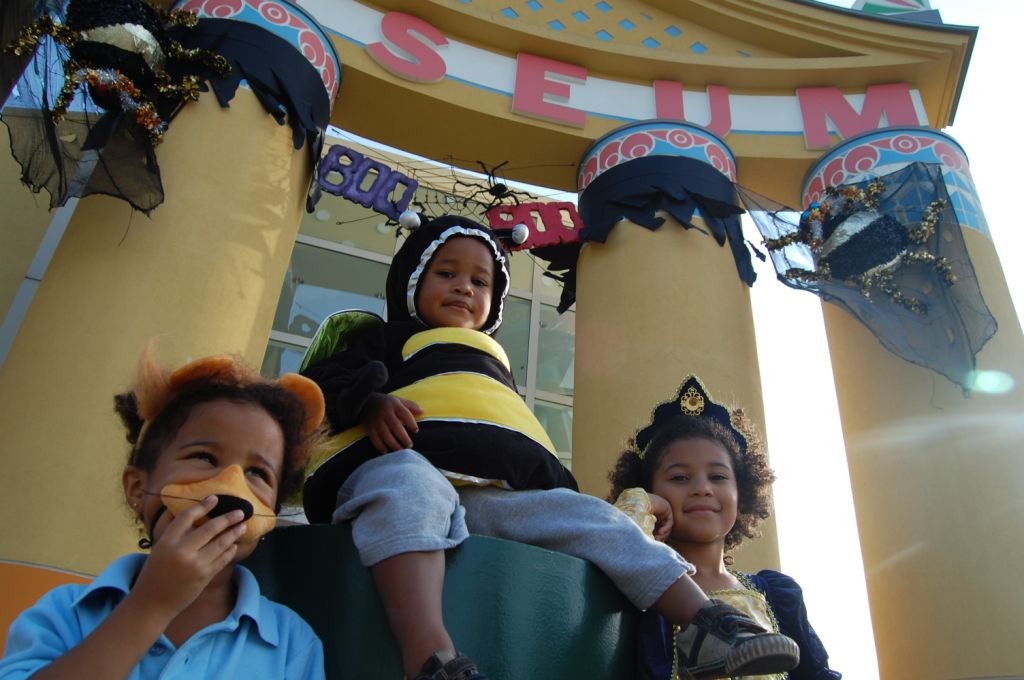 Zoo Boo
Oct. 11-27, 2019 (Fridays, Saturdays and Sundays)
Dress up in your spookiest costume and get ready to trick-or-treat, learn about bats, paint pumpkins, and play carnival games during Zoo Boo – the Houston Zoo's annual Halloween event. Open for three weekends in October, Zoo Boo is one of Houston's best Halloween celebrations. Don't miss this year's Halloween Zoovie Night on October 27 for fun activities and spooky films after dark.
ArBOOretum
Oct. 20, 2019
Head out to the Houston Arboretum for their annual Halloween event. Grab your costumes and get the kids together for the Arboretum's biggest family event of the year. ArBOOretum features fun fall activities for all ages including live animals, pumpkin decorating, and Houston's only Trick-or-Treat Nature Trail. Enjoy these fall classics and so much more.
Pumpkin Patch Fall Festival
Oct. 19, 2019
This two-day fall festival returns to a transformed Russ Pitman Park at the Nature Discovery Center in Bellaire. Go with your family and pick out the perfect pumpkin, ride a horse-drawn wagon, visit local vendors, play on bounce houses and climbing walls, and get some good grub. Admission is free. Games, activities and food cost a varying number of tickets.
Tricks & Treats Among the Trees
Oct. 26, 2019
Kids and the young at heart are invited to a free trick-or-treat nature trail at Jesse H. Jones Park. Costumed trick-or-treaters are welcome to enjoy fun Halloween crafts, games, hayrides, a critter storybook trail, and more. Proceeds from carnival-inspired games benefit Jones Park.
Scream on the Green
Oct. 25, 2019
Discovery Green hosts Scream on the Green from 6-10 p.m. Dress up and take part in Houston's citywide costume contest. Plus, enjoy live music, face painting, dancing, and a showing of this year's feature film: E.T. the Extraterrestrial.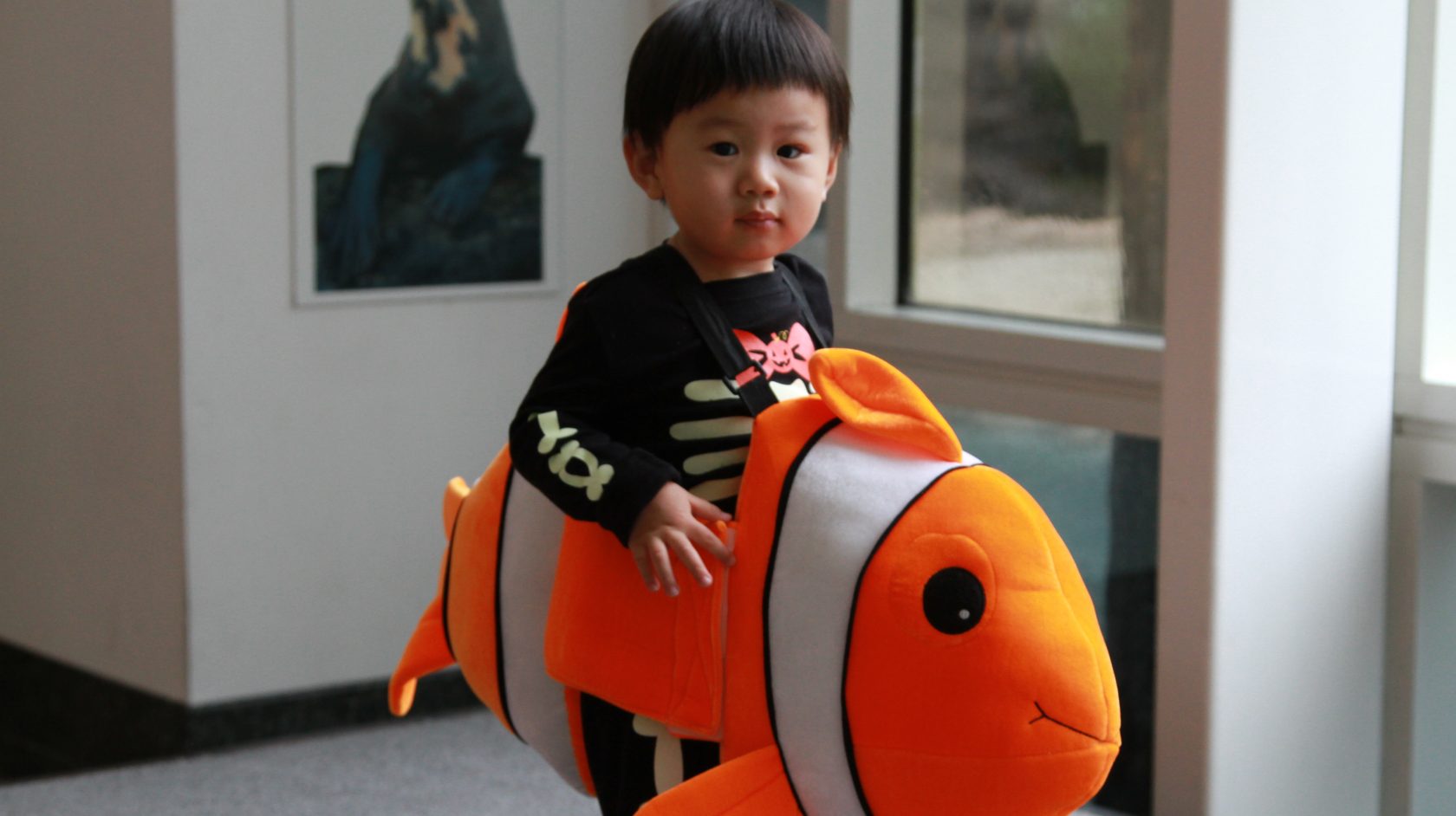 Halloween Town
Oct. 26, 2019
Just 30 minutes from Downtown Houston, Halloween Town (previously held at Sugar Land Town Square) will now be hosted at Constellation Field - and they've got a lot of fun in store! The festivities will include: Scavenger Hunts, Balloon Artists, Petting Zoo, Games, Vendors, and more.
Halloween Car Show
Oct. 26, 2019
Come out and see more than 100 cars from classic to contemporary, from motorized to hoof, while supporting local charities. Enjoy the fall festival atmosphere at the National Museum of Funeral History from 10 a.m. to 3 p.m. on Saturday, October 26. Activities include face painting and arts and crafts for the kids, great food, a live DJ, silent auction and more.
Saengerfest Mini Monster Bash
Oct. 26, 2019
Halloween fun awaits you at the 8th Annual Saengerfest Mini Monster Bash at Saengerfest Park in Galveston. This free, spooktacular festival  features games and prizes, trick-or-treating at participating downtown businesses, face painting, and a costume contest for children.
Traders Village Boo Bash
Oct. 27, 2019
Throw on your best Halloween costume and get ready to do the Monster Mash as Traders Village, Houston's largest flea market. The free, spooky Boo Bash for kids features live musical entertainment, activities, and monster-sized trick-or-treating.
MECA Día De Los Muertos Festival
Nov. 2, 2019
This public celebration of Latin American folk art traditions commemorating family and ancestry at MECA will delight you with its community ofrenda exhibition, food, dance and music.
Day of the Dead de los Muertos Celebration
Nov. 1- 2, 2019
Visit the National Museum of Funeral History to learn more about the Latin American customs surrounding the Day of the Dead. Explore altars by local artists and enjoy kid-friendly activities.
PUMPKIN PATCHES & COSTUMES
Picking the perfect pumpkin can be quite a task. Luckily, Houston is packed with patches all over the city. Try Old Time Christmas Tree Farm, Dewberry Farm, Blessington Farms, or Oil Ranch for prime pumpkin picking, hay rides and other activities. Searching for the perfect costume? Be sure and stop by Frankel's Costume Co.-- a Houston staple for Halloween fashion.
Scare Tactics
Looking for an adrenaline rush or just want to get into the "spirit" of the season, check out these haunted houses.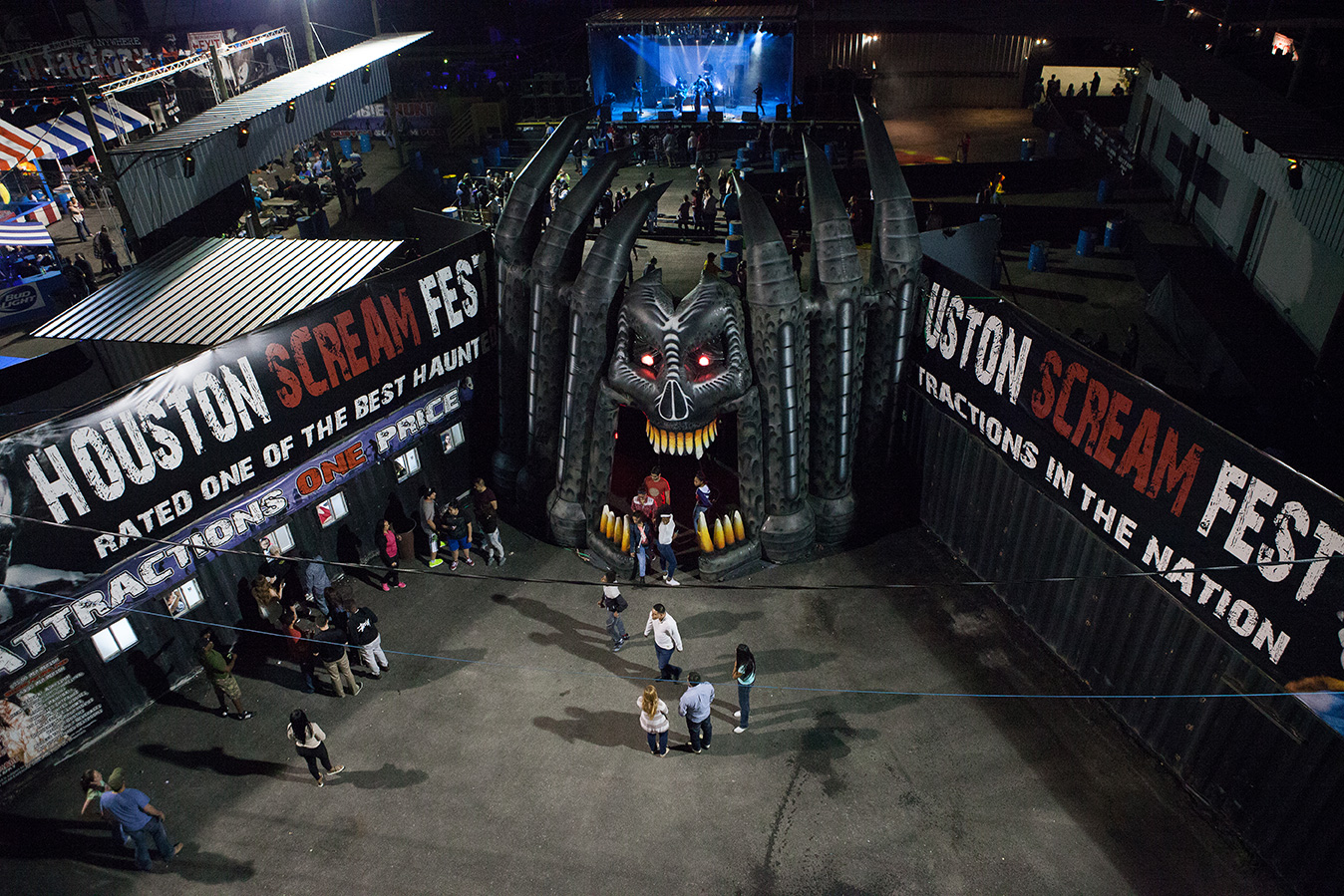 Houston Scream Fest
Thursdays through Sundays in October, and Oct. 30 and 31, 2019
The Houston Scream Fest is more than a haunted house; it's a month-long festival. Shoot at walking dead zombies with paintball markers, try to escape the asylum, scream your way through the castle of doom, and more. Also, enjoy live music and freak show performances.
ScreamWorld
Oct. 3 - Nov. 2, 2019
Named the best haunted house in Houston by the Houston Chronicle and the Houston Press, Screamworld contains five terrifying attractions: The Maze of Maniacs, the Haunted Hotel, the Edge of Darkness, Jake's Slaughterhouse, and the Zombie Graveyard. Only go if you dare.
Haunted Trails
Sep. 28 - Nov. 2, 2019
Walk the trails of Houston's most thrilling outdoor attraction. Haunted Trails features detailed sets, zombies, clowns and other creeps, body parts, creepy crawlers and more. Find out what lurks beyond the trees every weekend in October plus Oct. 30 and 31.
Houston Terror Dome
Weekends in October, Oct. 30 and 31, Nov. 2 and 3
In its opening year, The Houston Chronicle billed the Terror Dome the "Scariest Haunted House In Houston." Get ready to scream your way out – if you make it that far. With new effects, rooms, and actors this year, Terror Dome is intense enough to satisfy the most demanding scaremonger.
Phobia
Weekends, Sept. 29 - Nov. 3, 2019, and Oct. 30 and 31
With eight haunts, Phobia can scare just about anyone. Features include the Mind Control haunt, Simon Fowler Woods, ClaustroPhobia, Darke Institute and Dawn of the Machine. The remodeled park boasts 30 acres of scare space.