Chinatown Things To Do
With such a large Asian population, Houston inherently has a vibrant and bustling Chinatown neighborhood. Originally located in what is now referred to as EaDo, Chinatown packed up and moved to the Southwest side of Houston. This section of Houston is now more aptly called Asiatown due to the heavy influence of Vietnamese, Indian, Pakistani, Chinese and Korean heritage. It's a thriving district rich with culture and life that everyone should experience for themselves.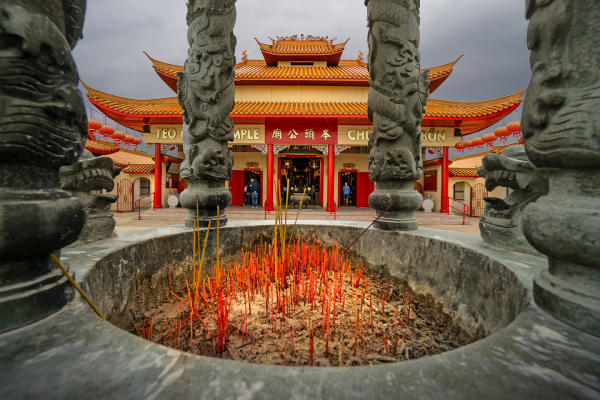 There is much to see and do in Chinatown. First up on your must-visit list should be the Teo Chew Temple. This Vietnamese Buddhist temple is open daily to the public and appropriate clothing is required. Visitors will be struck by statues of Guan Yin, Shakyamuni Buddha, Tien Hou, Lord Guan and more. Please the gods by throwing a coin in the wishing well complete with the 12 signs of the zodiac. After finishing up at Teo Chew, you might want to do some shopping. We suggest heading to Hong Kong City Mall. As the largest Asian indoor mall in the southeastern United States, Hong Kong City Mall boasts dozens of stores, cafes, restaurants and offices, but everyone should visit the on-site Hong Kong Food Market for inspired and interesting Asian delicacies. It's no secret that shopping is hard work, so reward yourself with a visit to one of the many spas in Chinatown. Some of the best places for affordable and entirely relaxing experiences are Oasis Massage, Soul Inn Reflexology and Eastern Foot Massage. Finally, would it be a trip to Chinatown without some karaoke? We don't like to play favorites, but Yes KTV, Happy Zone KTV and Neway Restaurant & Lounge offer some of the best karaoke rooms in town.