Summer in H-Town is in full swing, so whether you're looking for fun outdoor or a cool indoor activity, we've got the full list of must-do June. Embrace the summer vibes (and the heat) as the city comes alive with concerts, festivals, and more. 
Wicked
JUNE 1 - JULY 2, 2023
THE HOBBY CENTER
Prepare to be spellbound by the mesmerizing spectacle that is Wicked! Immerse yourself in the enchanting world of Oz as this captivating show at the Hobby Center. Wicked, running for nearly 20 years on Broadway, brings audiences the untold story of the Glenda and Elphaba, the witches of Oz, to life in this unforgettable theatrical extravaganza.
The Music of Toy Story: June 1st (Cynthia Woods Mitchell Pavilion)
Tribute to Elvis: June 14th (Cynthia Woods Mitchell Pavilion)
Dvorak's "New World": June 23rd (Miller Outdoor Theater)
Tchaikovsky Symphony No. 4: June 24th (Miller Outdoor Theater)
Beethoven No. 7: June 30th (Miller Outdoor Theater)
The Houston Symphony has prepared a wide assortment of experiences for audiences young and old this summer. Enjoy the music of movies and the classics at performances throughout the city! Events at Miller Outdoor Theater are always free and who doesn't love that?
Sinatra Under the Stars
JUNE 6, 2023
POST HTX
Enjoy the magic of Sinatra under the stars at Skylawn Concerts at POST. Sway to iconic tunes as they pay tribute to the legendary Frank Sinatra with the most enchanting view of downtown.
JUNE 24, 2023
HOUSTON CITY HALL
You're invited to join a dazzling celebration of love and unity at the 45th Official Houston Pride LGBT Parade! With dazzling floats, energetic performances, and a contagious atmosphere, this parade is a can't-miss event of the summer. Don't miss out on the other countless surrounding Pride events including Pride Market at Karbach and the Official Pride Parade After-Party!
THROUGHOUT JUNE & BEYOND
HOUSTON MUSEUM OF NATURAL SCIENCE
Prepare to be captivated by the highly anticipated exhibition, "Sharks! The Meg, The Monsters & The Myths," now occupying an entire floor of the Museum of Natural Science. Delve deeper into these remarkable creatures through an immersive experience that brings you face to face with live sharks and even a life-size model of the ancient colossal predator, the Megalodon.
Empire State Jazz Festival
JUNE 24, 2023
DISCOVERY GREEN
Experience the electrifying fusion of jazz and culture at the inaugural Empire State Jazz Fest downtown at Discovery Green! It will be an unforgettable day filled with extraordinary performances by renowned jazz artists, captivating workshops, and vibrant celebrations. 
VERNON DEAN FOUNDATION CELEBRITY GOLF TOURNAMENT
JUNE 5, 2023
QUAIL VALLEY GOLF COURSE (MISSOURI CITY)
Join us for an exciting day of golf and giving back at the Vernon Dean Foundation Celebrity Golf Tournament! Hosted by Vernon Dean, a former NFL player and two-time Super Bowl Champion, this star-studded event will also feature renowned celebrities such as Doug Williams, Darryl Green, Eric Dickerson, Mark Clayton, and many more. Don't miss this unique opportunity to enjoy a memorable day on the greens while making a difference in the community! Funds raised will support the invaluable work of the Salvation Army and the Boys and Girls Club of Houston.
Where to Stay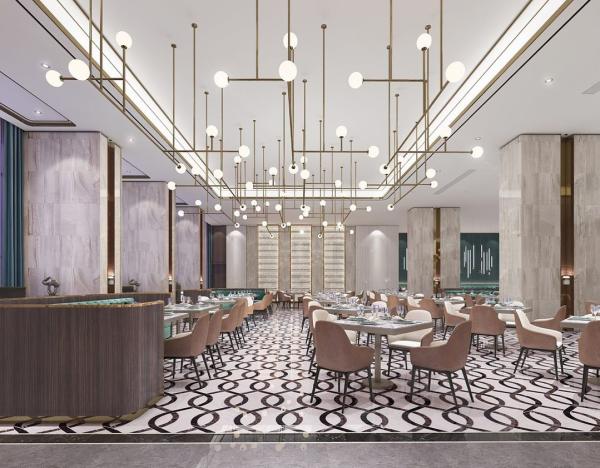 Courtesy @blossomhou on Instagram
Head to the newest hotel in Houston, the Blossom Hotel! The Blossom looks like it will be the new "it" spot to relax and unwind in total luxury. The hotel is located in the heart of Houston's Medical Center and boasts 267 impeccably appointed rooms, making it a perfect boutique hotel experience. The Blossom describes its style as minimalist with a lunar-inspired color palette, and plush textures, complemented by plenty of natural light. Plus, it's pet-friendly, has a rooftop pool and a state-of-the-art fitness center. H-Town's Medical Center isn't just for people visiting a medical office, there are plenty of attractions in the area.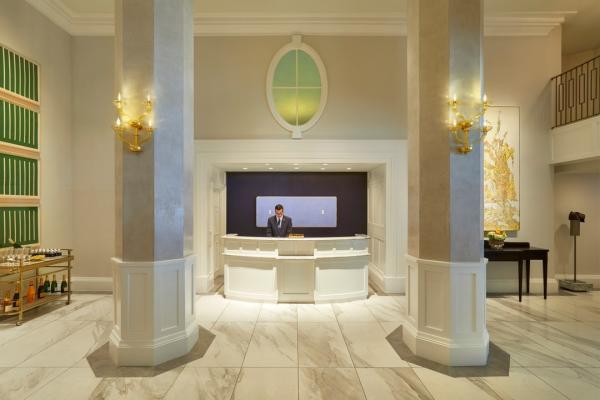 Courtesy @lancasterhotel on Instagram
With Astros games coming up at Minute Maid Park throughout June, we definitely suggest staying at the Lancaster Hotel. Stop by the bar before the game and enjoy a draft beer and nuts. Then, it's just a quick walk to the stadium. As always, enjoy a gourmet breakfast, in-room snacks and beverages, Nespresso coffee, and more—all complimentary.