Early morning sunrises, warm sea breezes and the invitingly sandy shores of Galveston Island attract beachgoers from all over Texas and beyond. While enjoying Galveston's beaches in the summer is a slam dunk, there are many other things you can do to make the most of your stay here. After all, this one-of-a-kind coastal city has world-class attractions you won't find anywhere else. Where should you get started? Check out these 6 essential things to do in Galveston and you'll be well on your way to having your best summer ever.
Ride the Galveston Island Trolley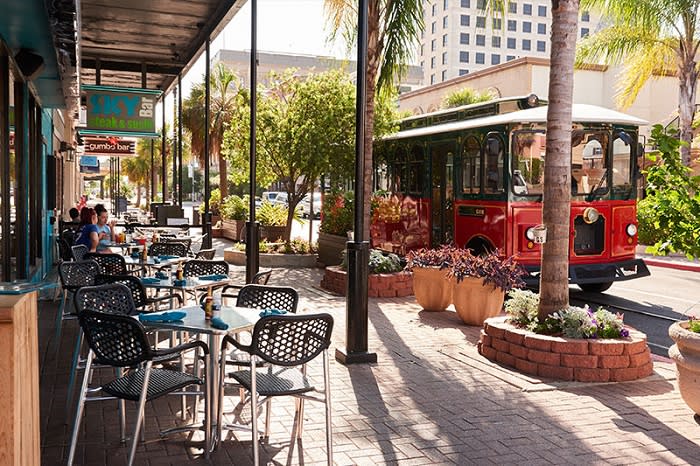 Want to see Galveston in style? Hop aboard the old-fashioned trolleys that are making their return to the island this summer. With routes running along the Seawall, into Historic Downtown Galveston, and up to Schlitterbahn Waterpark and Moody Gardens, these trolleys provide a fun and easy way to get around Galveston. The Seawall Trolley runs along much of Seawall Boulevard to Stewart Beach, giving you the chance to scope out a great place to dip your toes in Galveston's warm coastal waters.
Whether you're sightseeing or traveling to and from the island's world-class attractions, the Galveston Island Trolley will get you there. Better yet, you can leave your car behind as fares are free throughout the summer.
Soak Up the Sun on Galveston's Refreshed Seawall Beach
It's not every day that one can play on a brand new beach, but that's exactly what you can do in Galveston this summer. The famous Seawall beach has been a hotspot for sun soakers for a long time, but now it's better than ever thanks to a $20 million makeover.
Visit a Multitude of Memorable Museums
Did you know that Spanish explorer Cabeza de Vaca once shipwrecked on Galveston Island? Or that pirate Jean Lafitte established a colony on the island that, at its peak, numbered about 1,000 people? The island's history is unparalleled and there is a multitude of museums that showcase it. Pay a visit to The Bryan Museum to browse the largest collection of southwestern artifacts in the world (including the sword used to capture Santa Anna), then step inside beautifully restored locomotives at the Galveston Railroad Museum.
Galveston has its fair share of one-of-a-kind experiences as well. Climb aboard the legendary World War II submarine USS Cavalla, and one of the last destroyer escorts in the world, the USS Stewart, both of which are housed in Seawolf Park. Then step on to a retired offshore oil rig at the Ocean Star Offshore Energy Center, where you can learn the ins and outs of oil and gas production and its impact on the Texas Gulf Coast.
Explore Majestic Mansions and Enchanting Architecture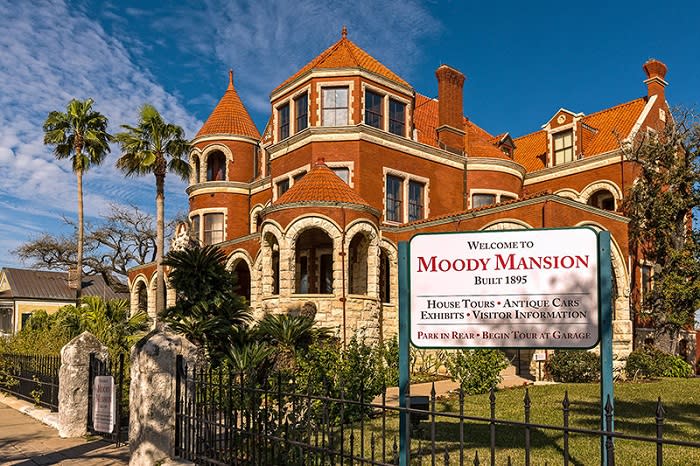 In its heyday, Galveston was the "Wall Street of the South," where prominent businessmen made their fortunes and built grand mansions. Many of these still stand today and you don't have to go far from the beach to see them. If you only have time to visit one, stop by the most prominent of them all: the 1892 Bishop's Palace. With a façade of colored stone and a rounded turret topped by a cone-shaped roof, the home is as impressive as it is imposing. On the self-guided tour, you'll see stained-glass windows, luxurious furnishings and impressive fireplaces fit for a king.
Savor a Locally Made Beverage
What's better than an ice-cold beer after a day on the beach? When that beer is locally made, of course. Fortunately, you don't have to go far for delicious beers as the island is home to both the Galveston Island Brewing Co. and Beerfoot Brewery. You'll also find a tantalizing array of margaritas at Squeeze Rita's and Tequila's, and Taquilo's Tex-Mex Cantina. For imaginative craft cocktails made with house made spirits and freshly squeezed juices, head to the uber trendy Daiquiri Time Out in the downtown area.
Catch a Show at The Grand 1894 Opera House
The Grand 1894 Opera House is both a historic Galveston icon and a cornerstone of the performing arts scene. While its main season runs from the fall through the spring, the Opera House offers some shows in the summer. Concerts by world-class performing artists, musicals, and other shows are held at The Grand throughout the season, allowing you to add some culture to your summer beach getaway.
These are just a few of the adventures that await in Galveston this summer, all just 50 minutes south of Houston. Visit Galveston.com to start planning your very own summer getaway.