10 Must-Try Soul Food Restaurants in Houston
Southern by nature, spicy by virtue, and delicious by all standards. Soul food is the ultimate comfort food. The depth of flavors in the seemingly innocuous ingredients is an art form that few can master. Ham hocks, chitterlings, smothered oxtails and mac and cheese, catfish, okra and lima beans round out some of the usual soul food suspects.
To bring out the best in Houston soul food, enjoying soul food with friends and family is a must. In fact, families run a number of Houston soul food restaurants and some patrons swear you can taste the love in each dish. Below are a few of our favorite restaurants to enjoy hearty home cooking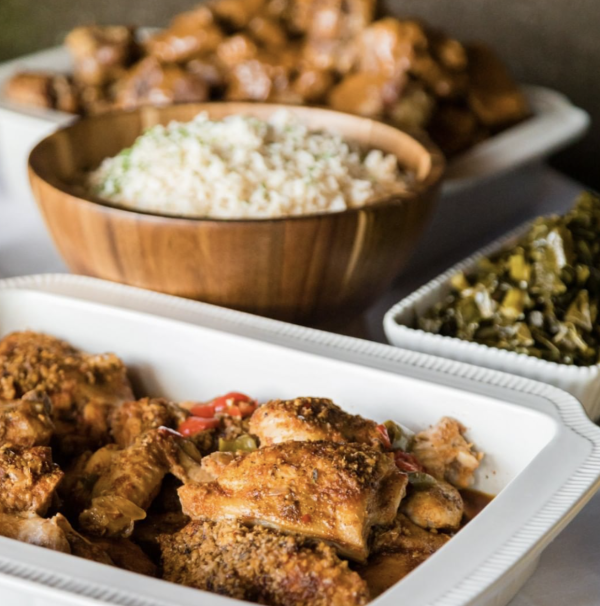 Courtesy of @estherscajuncafe on Instagram
Esther's Soul Food and Cajun Café serves up daily specials such as shrimp and crawfish étoufée and smothered Cajun pork chops. Esther also opened a new restaurant, Esther's Signature boasting a true soul food brunch. Guests will find chicken and waffles and one favorite: fish and cheese grits with buttery toast. Don't be surprised if you run into someone who is related to "Queen Esther" because most of her family works both the front of the house and the back.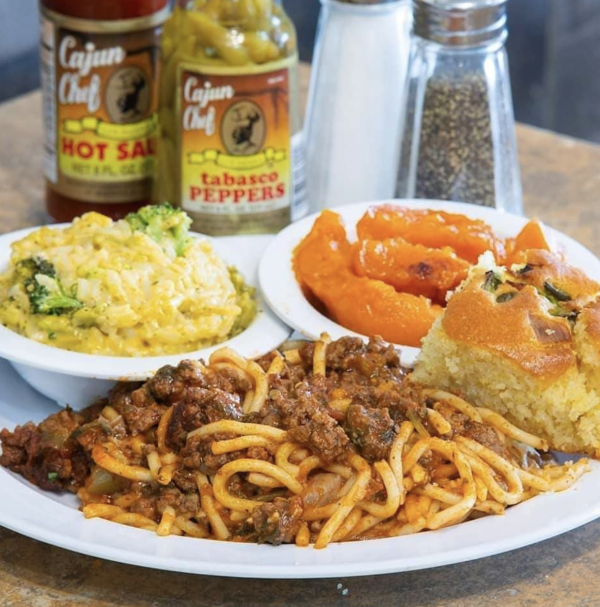 Courtesy of @mikkiscafe on Instagram
Mikki's Café Soul Food Restaurant has been serving the Southwest side of Houston since 2000. The family-run restaurant was founded by Jeanette Williams and her children. Menu items include smothered pork chops covered in thick, rich brown gravy and served over white rice. The ox tails are seasoned to perfection and include three sides. Side item choices include collard greens, mac and cheese, candied yams, broccoli cheese rice casserole, green beans, okra and tomatoes, red beans and more. Talk about comfort food. Mikki's Famous Fried Catfish is served on Friday and Sunday only, so mark your calendars!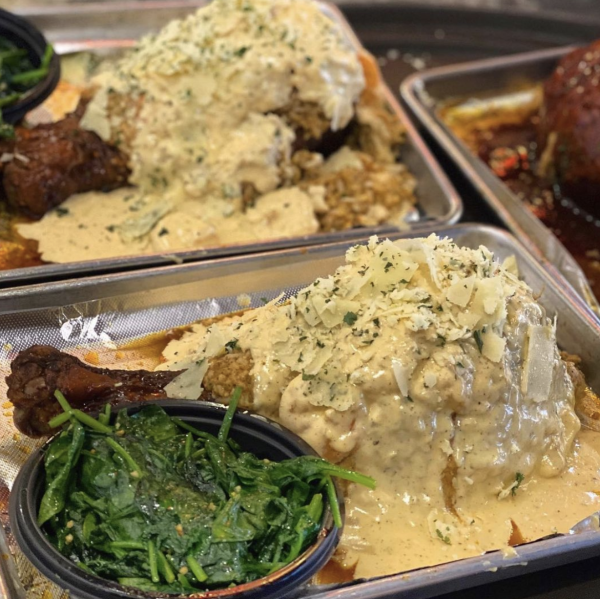 Courtesy of @turkeyleghut on Instagram
What's in a name? For the Turkey Leg Hut, their name is part of their signature dish. Turkey legs reign supreme at this restaurant with slow smoked turkey legs that you can stuff with homemade dirty rice or kick up the flavor with one of their many sauce options. They even offer a Hennessy or Ciroc Mango glaze. Further, there's the Cajun classic boudin or the deep fried boudin balls, which are not to be missed. Of course, what's a soul food menu without fried catfish, which is served with their seasoned waffle fries. We think you'll agree that this is food that's good for the soul.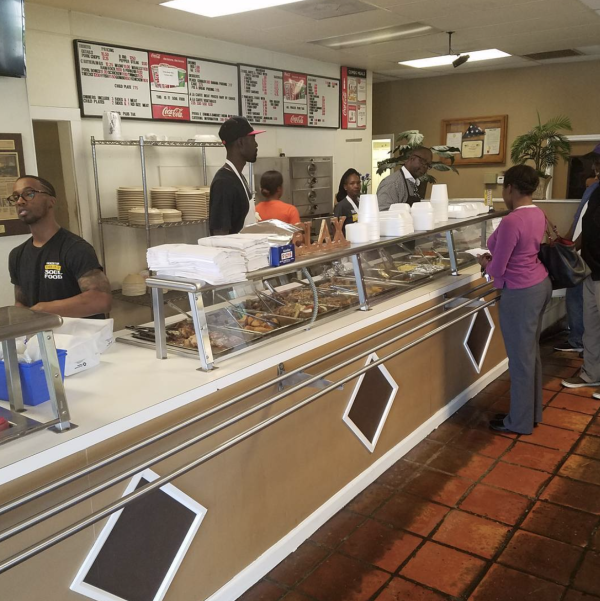 Courtesy of @houston_thisisit on Instagram
This Is It was founded in 1959 in the Freedmen's Town area of Houston and dishes out delicious soul food to a diverse mix of customers. On any given day, you'll see the restaurants regulars to politicians and out of town guests who heard about the restaurant's legendary soul food. Started by over 60 years ago by Frank and Mattie Jones, This Is It is now run by grandson Craig Joseph. Menu specials include fork tender braised ox tails with two-time "People's Choice" award-winning baked macaroni and cheese, and slightly sweet cornbread muffins. Don't forget to try the banana pudding!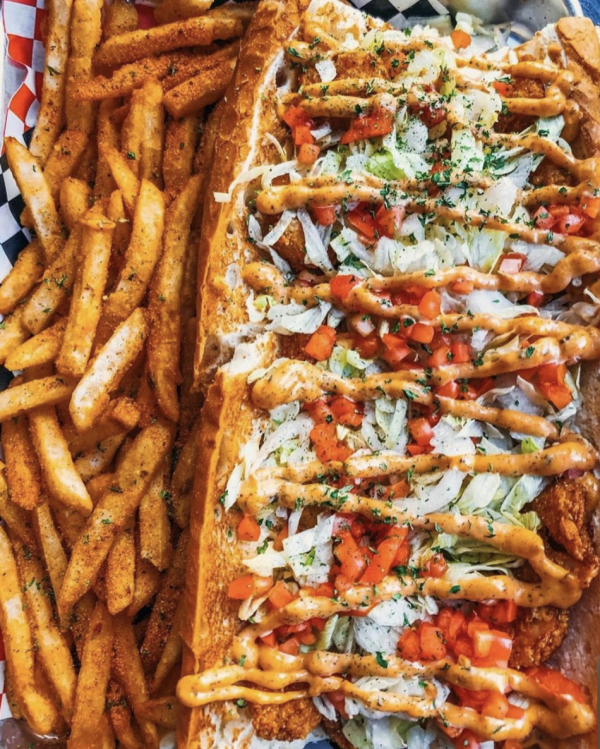 Courtesy of @krabqueenzhouston on Instagram
Krab Queenz
Fried shrimp and fish, Cajun rice, lemon pepper fries, and, you guessed it - snow crab legs. Did we just list off our favorite menu items at Crab Queenz? You bet.
One thing is for sure: if you're looking to indulge in some truly authentic soul food/seafood offerings, this Beltway 8/Westheimer-located restaurant is calling your name. We haven't tried it yet, but everyone is talking about their fried lobster and waffle ::drooling::. And, the rave reviews don't stop at the food. The beverage selection takes southern creativity up a notch with inventive daiquiris and the signature Hennessy Float - a crowd favorite.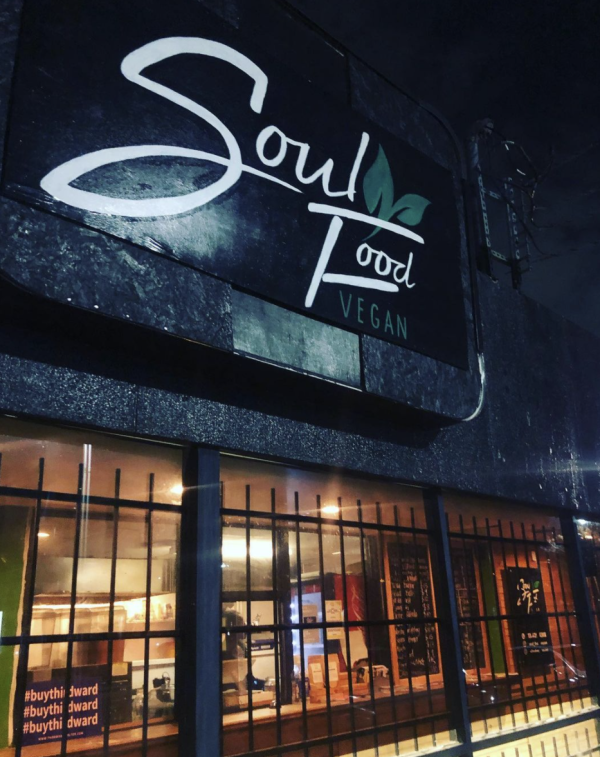 Courtesy of @smackoladwz on Instagram
Soul Food Vegan
It's so easy to classify all soul food as indulgent, awe-inspiring in size, and not part of your daily plan for a healthy diet - that's where Soul Food Vegan comes in. Located just south of Downtown Houston, this unassuming mom-and-pop restaurant is taking classic southern recipes and adding a lighter touch. Our favorites? The cashew alfredo pasta, mushroom po' boy, and the cajun beyond burger. It's not just good for the soul, but also for your new year's resolution.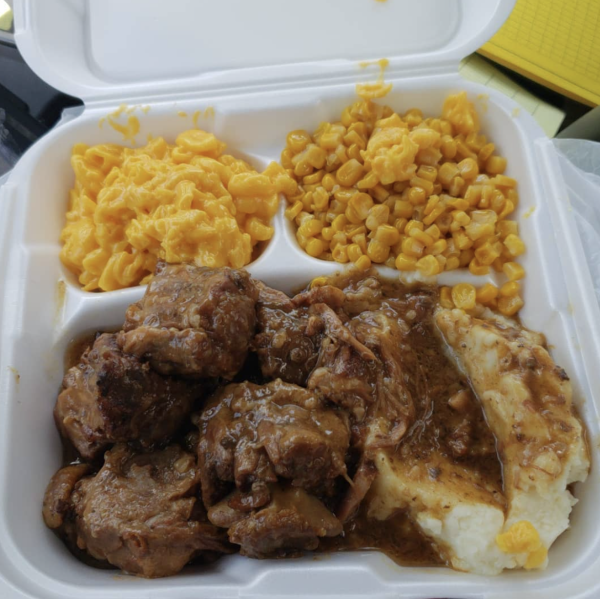 Courtesy of @crazy_reaper85 on Instagram
Alfreda's Soul Food
This Museum District cafeteria knows how to bring the flavor - ooh wee. Let's just take a moment to admire the smothered turkey wings. Something so simple elevated by showering the dish with their special gravy, which puts a smile on your face after each bite. As for their side dishes, the top picks have to be the mac and cheese, yams and string beans. Yes, it's like thanksgiving all year round. Looking for some a bit more 'grab and go'? Well, you can grab one of their huge turkey legs and... go.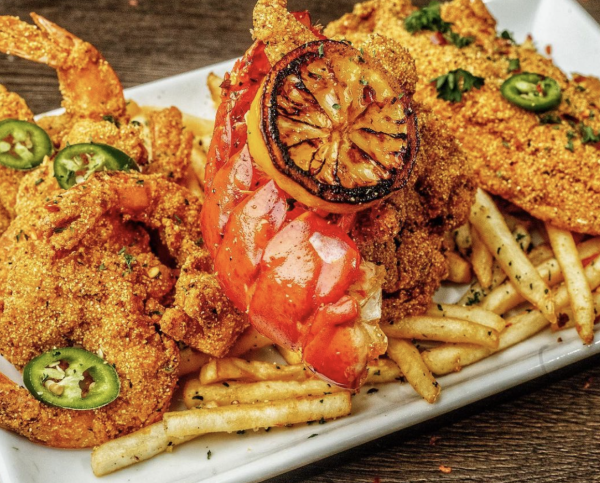 Courtesy of @thegreasyspoonhtx on Instagram
The Greasy Spoon
Smothered oxtails and candied yams await at The Greasy Spoon, a tiny, unassuming spot with lots of Houston hype fans. You may have to wait in line, but those who've had the pleasure swear it's worth the wait. Boudin egg rolls, black eyed peas and garlic mashed potatoes make great companions to dishes like cajun chicken and catfish.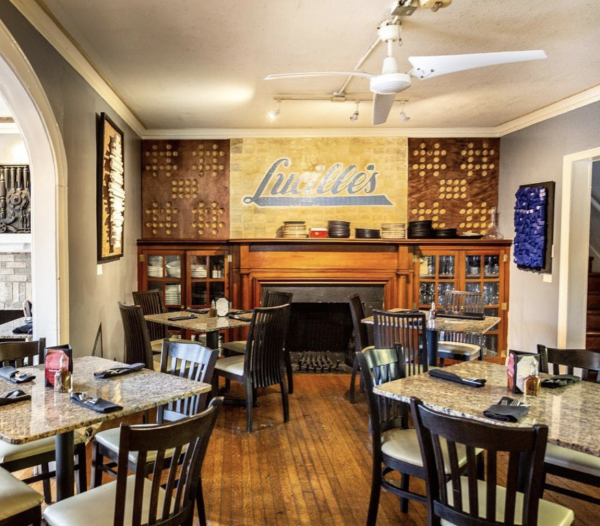 Courtesy of @lucilleshouston on Instagram
With a menu packed with Southern classics, Lucille's brings plates full of comfort to the table in a darling little spot in the Museum District. If you prefer to enjoy your meal al fresco, you're in luck at Lucille's as they have a charming patio where you can also find live music during Sunday brunch. Enjoy all of the above while chowing down on shrimp and grits and braised oxtail. Top off the experience with a signature cocktail to make your dining experience extra special.
If you liked this list, you may also enjoy A Perfect Day of Eating: Black Owned Restaurants.