Must-Try Breakfast Tacos in Houston
Nothing says buenos días like a warm and tasty breakfast taco. Inspired by Mexican cuisine, the breakfast taco originated in Texas and is now a staple in many restaurant breakfast menus. Of course, Houston restaurants are no exception so read on for our list of restaurants with breakfast tacos that you must try.
---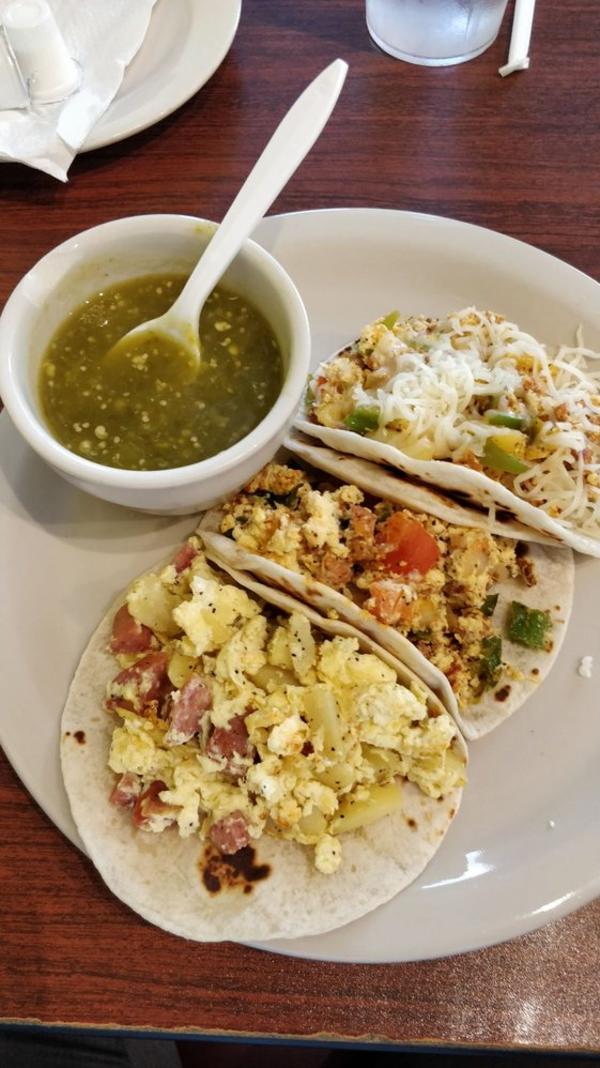 Courtesy of a Yelp User
If you love having breakfast at any time of the day, head over to La Guadalupana Bakery & Cafe in Montrose where they serve breakfast all day. In addition to their popular cinnamon coffee and almond croissants, order a breakfast taco any of three ways: Especial with eggs, potatoes and chorizo, Home-style with eggs, potatoes and sausage or A la Mexicana with eggs, chorizo and jalapeños.
---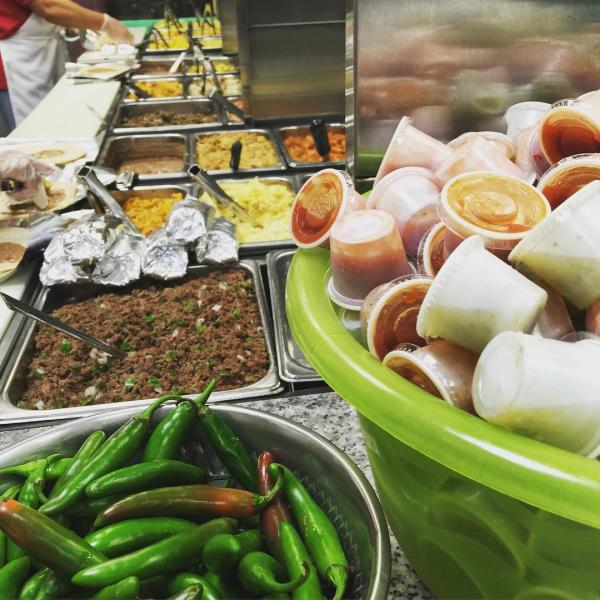 Courtesy of @brotherstacohouse_htx on Instagram
Another must-try breakfast taco option is Brothers Taco House in East Downtown/EaDo. Their breakfast tacos are so good, you'll often find a line out the door. Taste their popular barbacoa, egg, picadillo or migas breakfast tacos with freshly made tortillas. Don't forget to add one of their spicy sauces for a complete breakfast taco experience.
---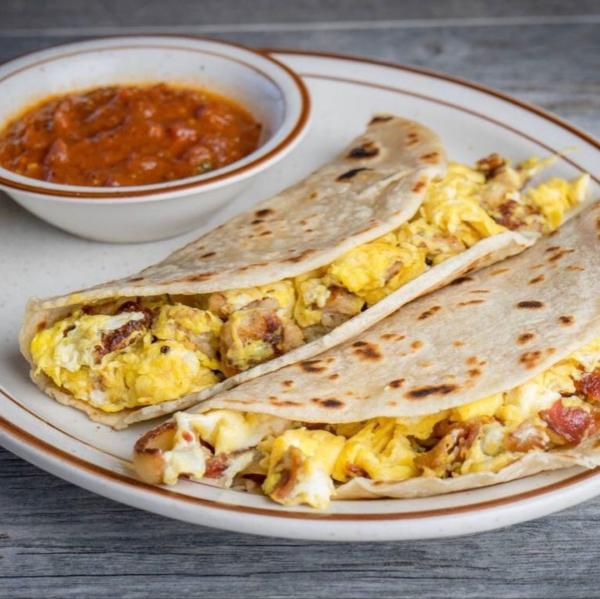 Courtesy of @teomexcafe on Instagram
Recognized by many publications for its authentic Mexican flavors, Teotihuacan Mexican Cafe has diners coming back for more of their fajitas, shrimp, parrillada and breakfast options. Pair your coffee, cortado or latte with a delicious breakfast taco with warm hand-made flour tortillas. Each taco is filled with scrambled eggs and your choice of bacon, chorizo, potatoes, ham, patties or links. 
---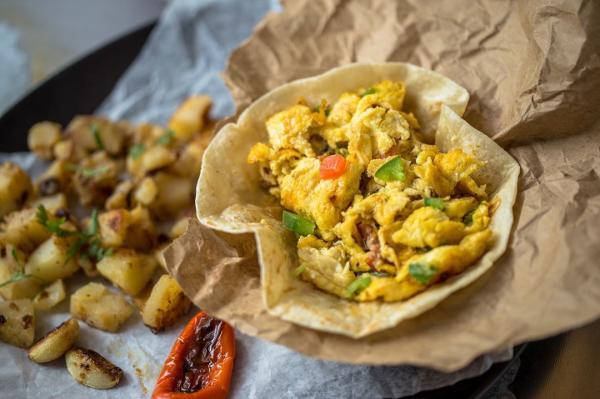 Courtesy of @tacosagogo on Instagram
Tacos A Go Go's award-winning breakfast tacos will make you want to "go go" get them now. Served all day, diners can choose 2 toppings like Bacon and Pico de Gallo scrambled with eggs and a flour, corn or whole wheat tortilla. They also offer Tacos de la Casa menu combination items like Street Tacos with Egg, Veggie Lovers' Egg Taco and Migas Taco (with a chilaquiles twist).
---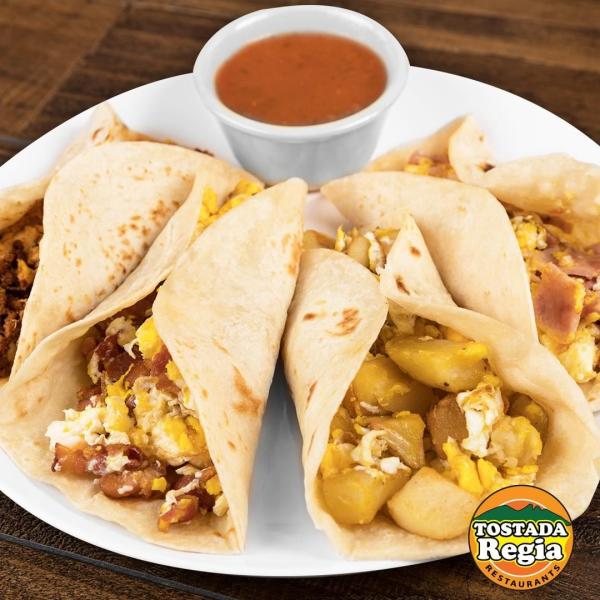 Courtesy of @tostadaregiausa on Instagram
With over 15 years of service and multiple locations in Houston, there is bound to be a Tostada Regia near you. The restaurant's authentic Mexican flavors will transport you to northern Mexico when you taste The Original Tostada from Monterrey, burritos and enchiladas. They also offer delicious breakfast tacos with home-made flour tortilla filled with scrambled eggs, choice of ham, bacon, potatoes, sausage or chorizo that you must try.
---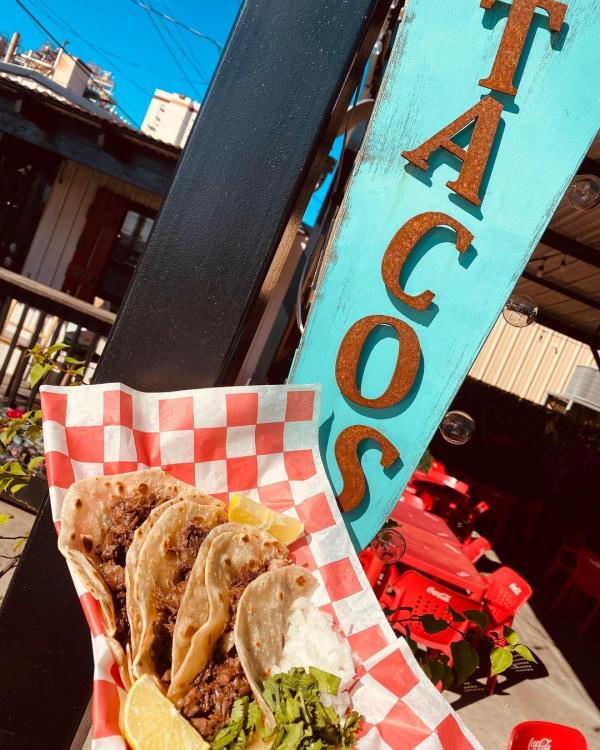 Courtesy of @la_esquina_truck on Instagram
Just East of downtown, you'll find a neighborhood favorite, La Esquina Food Truck. It is best known for their tasty breakfast and lunch tacos with choice of corn or flour tortillas. We recommend the breakfast taco with potato, egg, and cheese with the option of adding beans or more cheese. La esquina means 'the corner' in Spanish so yes, this food truck is on the corner of Hunt St. and Harrisburg Blvd. complete with an outdoor patio for diners to enjoy their meal. 
---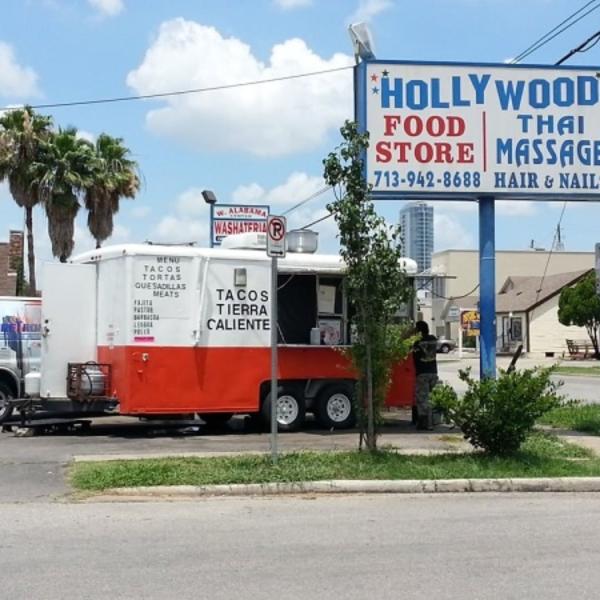 Courtesy of @tacostierracalientetx on Instagram
Tacos Tierra Caliente has become a local favorite for a quick breakfast taco fix. Their breakfast tacos are inexpensive and are made with fresh ingredients. Try egg and potato, egg and ham, or egg and chorizo with your choice of red or green sauce for an extra kick.