5 Must-Try Pancakes in Houston
There is nothing better than a warm stack of pancakes slathered with melted butter and topped with warm, thick syrup (with a side of crispy bacon, of course). From pumpkin to red velvet, we tracked down the most unique pancakes you can find in Houston for that perfect weekend brunch.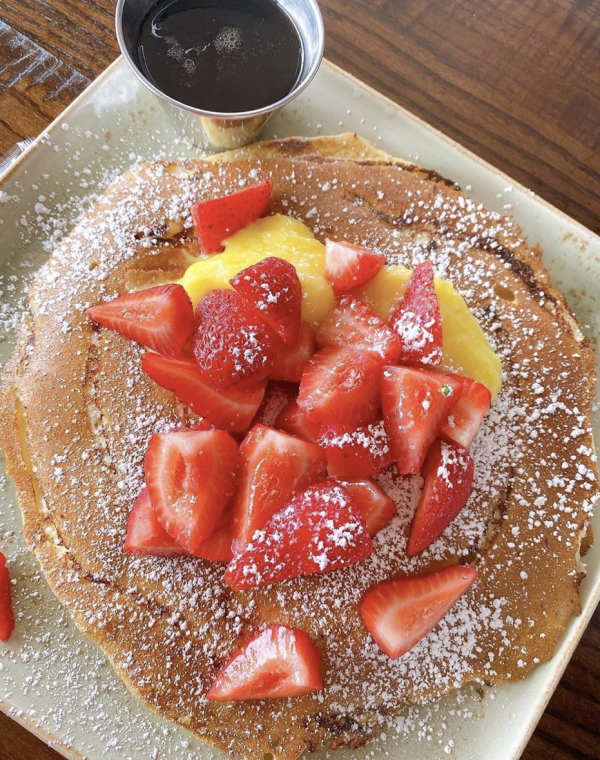 Courtesy of @first.watch on Instagram
Lemon Ricotta Pancakes: First Watch
First Watch is a breakfast/brunch spot with 15 locations around town, so the perfect pancakes are always just around the corner. The lemon ricotta pancakes are made with fresh, whipped ricotta cheese in multigrain batter. They are served topped with marinated berries, creamy lemon curd and powdered cinnamon sugar. Sadly, each order only comes with two, and believe us, you'll be asking for more!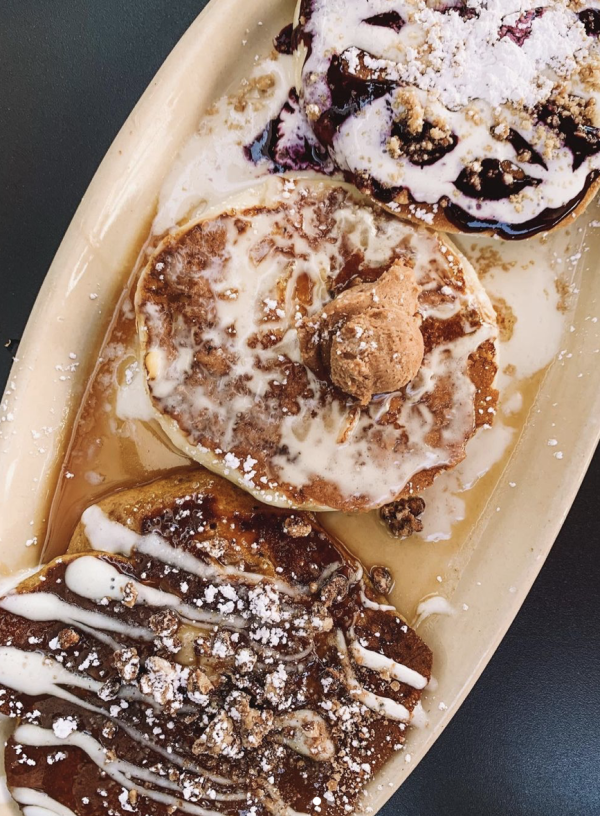 Courtesy of @snoozeameatery on Instagram
Pumpkin Pecan Pie Pancakes: Snooze
The Snooze Houston locations might just have the lockdown on cool pancakes with pineapple upside down, blueberry Danish pancakes and their newest creation: the pumpkin pecan pie pancakes. The homemade pumpkin pancakes have a vanilla cream cheese filling topped with caramel sauce, sweet cream drizzle and maple-spiced candied pecans. They also surprise guests with a "pancake the day." If you can't choose just one type, enjoy a pancake flight and sample three of their different creations.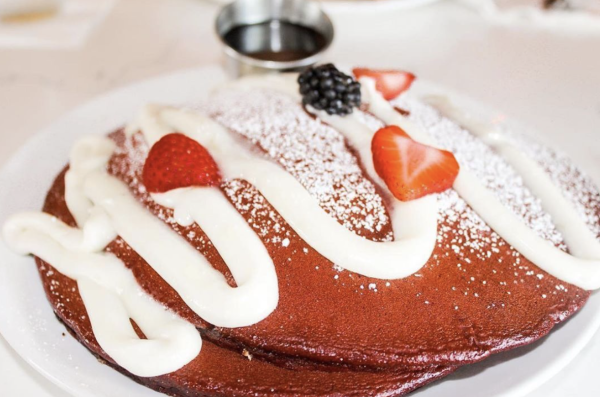 Courtesy of @dishsociety on Instagram
The farm-to-table diner offers three kinds of flapjacks: housemade buttermilk, organic gluten free and the extra decadent red velvet pancakes topped with thick ribbons of cream cheese icing. The hefty plate-sized cakes are finished off with fresh fruit and powdered sugar, as well as, add-on offerings such as white chocolate chips or candied pecans.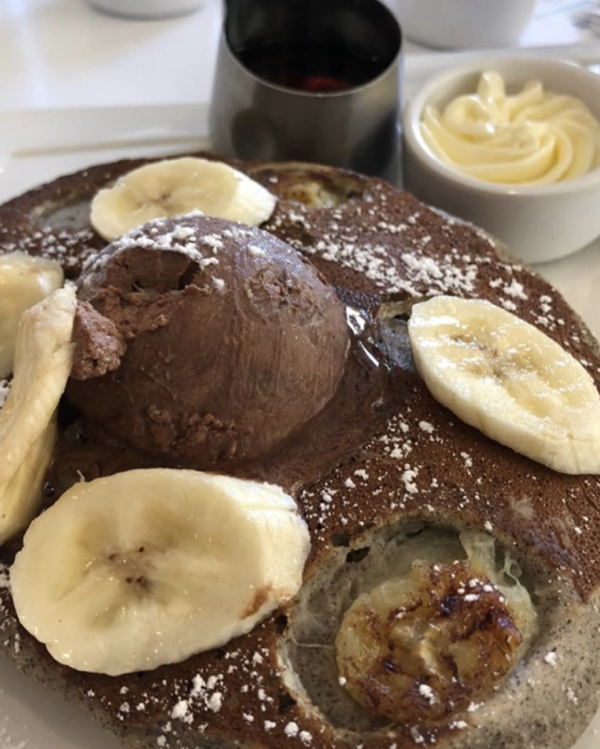 Courtesy of @harryshtx on Instagram
Banana Merenda Pancakes: Harry's
A Montrose institution, Harry's theme of "A Globe on Your Fork," has made them a brunch hotspot with a line usually out the door. Their banana Merenda pancakes are gluttonous with bananas mixed in pancakes, topped with more bananas and Merenda, a Nutella-like hazelnut spread that is popular in Greece.

Courtesy of @loladiner on Instagram
DIY Pancakes: Lola
We love a good DIY project, don't you? Lola gives you plenty of options for making your own pancakes just the way you like it. Add-ins are just $1 each and include: blueberries, strawberries, bananas, candied pecans, chocolate chips and peanut butter, with your choice of applewood smoked bacon or natural cased sausage.