Where to get Pecan Pie in Houston
The pecan is native to Texas so it's no wonder the Pecan Pie has become a Texan staple. Whether you pair it with your BBQ meal or enjoy it by itself, you're never too far from this sweet treat in Houston. Here are our top 5 places to get Pecan Pies.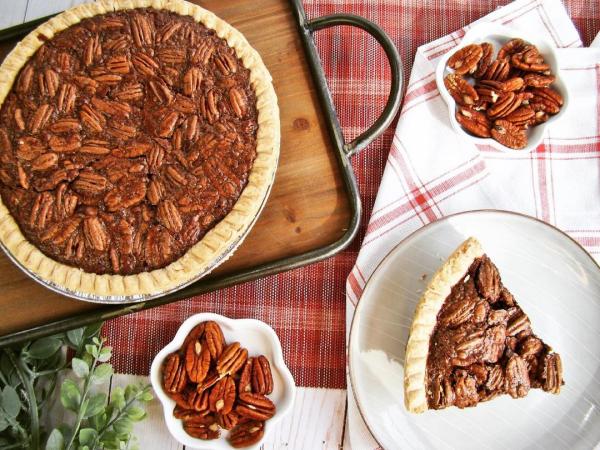 Courtesy of @houseofpiestx on Instagram
You can get this 'slice of heaven on earth' at any of the House of Pies locations in Houston. In addition to their breakfast, lunch and dinner items, locals love this diner-style restaurants for fresh homemade pies with no preservatives. Choose between their Texas Pecan or Texas Pecan Fudge specialty pies and you'll be in for a delightful treat. 
---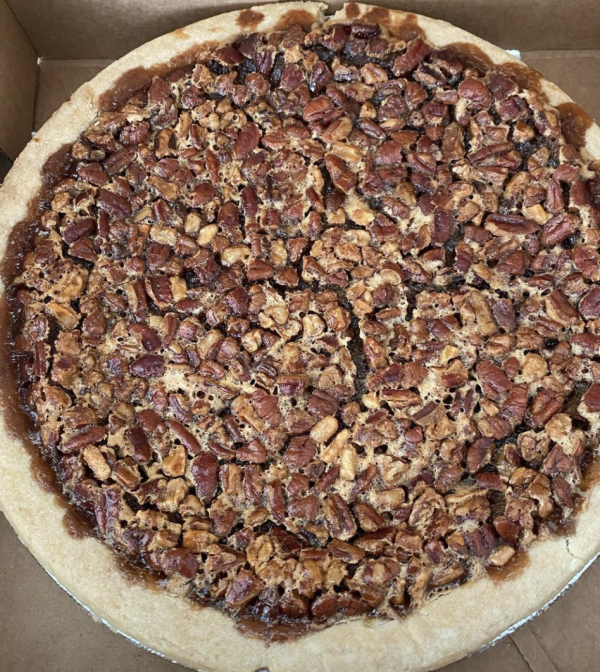 Courtesy of @restaurun on Instagram
Family-owned and operated since 1967, the Flying Saucer Pie Company continues to serve 'out of this world' hand-made pies with fresh ingredients. Their pies are so good that you'll often see a line out the door come holiday season. You can pair their traditional pecan pie with a top layer of caramelized pecan pieces with a slice of any of their fruit or cream pies for only $3.50 per slice. 
---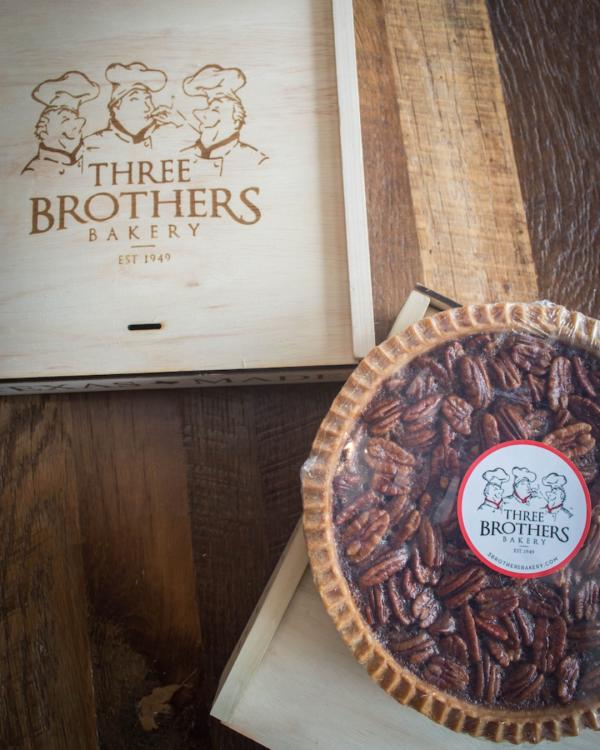 Courtesy of @3brothersbakery on Instagram 
What started in Poland nearly 200 years ago by the Jucker family, is now known as Three Brothers Bakery in Houston. The bakery serves their famous eastern European style breads, cakes and pastries and of course, southern comfort treats like pecan pie. You can order Traditional Pecan, Fudge Pecan, Salted Caramel Pecan and Choc Chip Bourbon Pecan Pie as a whole or as a slice. If you're looking to gift a pie to a friend, the bakery can customize a wooden box for your pie with a message!
---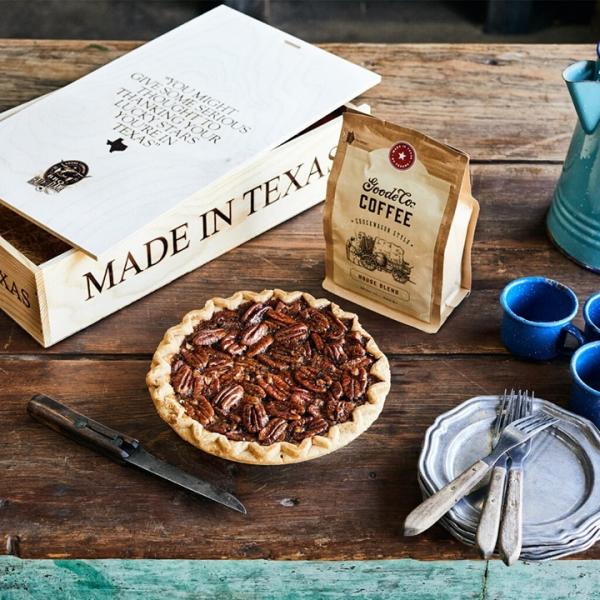 Courtesy of @goodecobbq on Instagram 
The wildly popular Goode Co. Texas Bar-B-Que restaurant opened in Houston in 1977 and has been serving savory mesquite-smoked and slow-cooked barbecue ever since. A BBQ meal in Texas wouldn't be complete without a pecan pie for dessert. Try their famous Texas-sized Brazos Bottom Pecan Pie made with fresh Texas pecans harvested from the banks of the Brazos River. Want to gift this pie to a friend? Custom wooden boxes for pies are available for shipping. 
---
 
Courtesy of @anhtisocial on Instagram
Proud Pie in Katy, Texas prides itself as a coffee shop and artisan pie bakery with freshly baked goods. Here you can pair your coffee with a slice of Big Texas Bourbon Pecan Pie or Big Texas Muddy Bottom Pecan Pie - or both!