Where to Get Picnic Foods in Houston
The official start of spring is around the corner. What better time to pack up a picnic and head to one of Houston's many green spaces? Grab a blanket, fill up your picnic basket and enjoy a meal al fresco with your family or better half. You don't even have to prepare the food yourself. Here we share some great places to pick up provisions and ready-to-go meals that will make picnicking a breeze.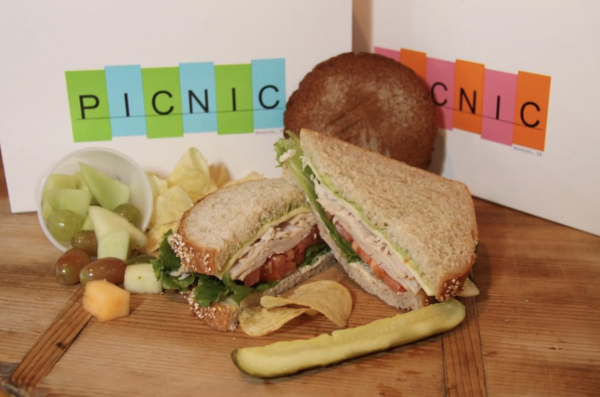 Courtesy of @picnicboxlunches on Instagram
Picnic in the Museum District specializes in sandwiches served on house baked bread. Their boxed lunches include your choice of sandwich (try the sun-dried tomato chicken salad or chargrilled veggies and goat cheese), chips, fruit salad and a cookie. Pick up as many boxes as you need, some drinks and you're ready to go. We suggest heading to Hermann Park, which is less than 10 minutes away.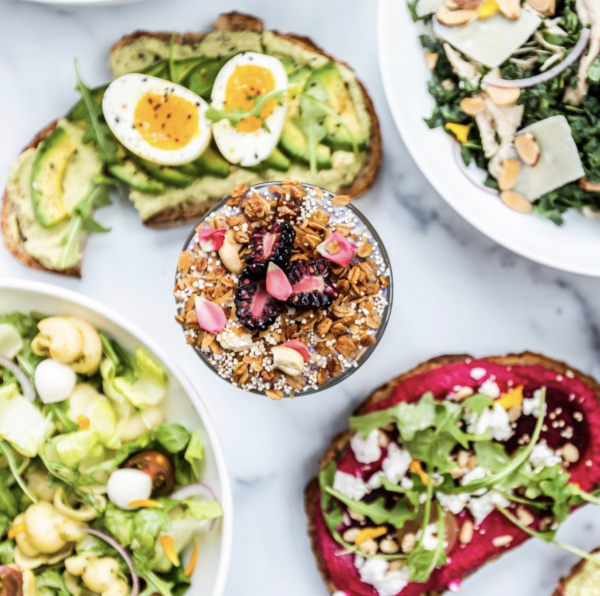 Courtesy of @ginger_kale on Instagram
A second option for stopping at Hermann Park is the colorful menu at Ginger Kale. Enjoy a decadent toast, refreshing salad, hot and cold sandwiches or even chia pudding to go. Pair with a cold-pressed juice or a frozen coffee to make it extra special.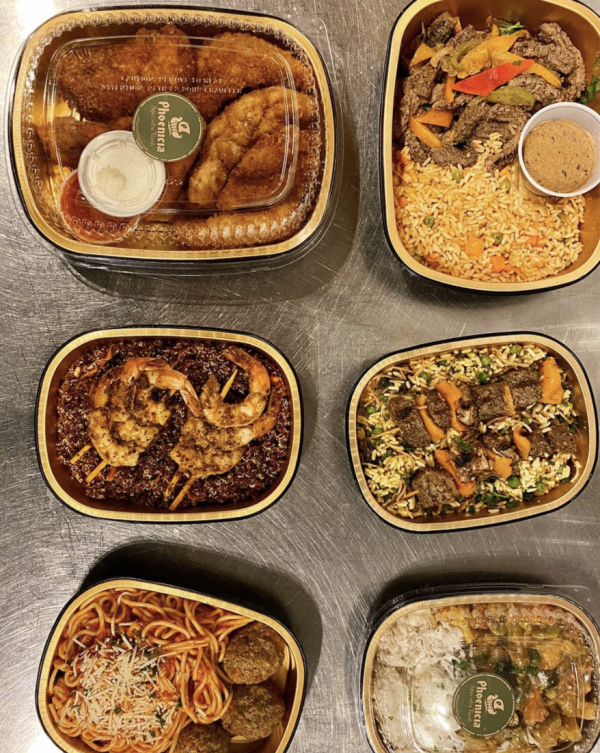 Courtesy of @phoeniciafoods on Instagram
Within walking distance from Discovery Green, you'll find Phoenicia Specialty Foods, an international market that carries hundreds of imported food products and a variety of prepared foods perfect for a picnic. Pick up some fresh-baked pita bread, hummus, tabouli, olives and cheeses for a delicious snacking spread, or choose something from their hot food bar, which serves gyros, flatbreads, falafel and more. Then walk over to the park and enjoy.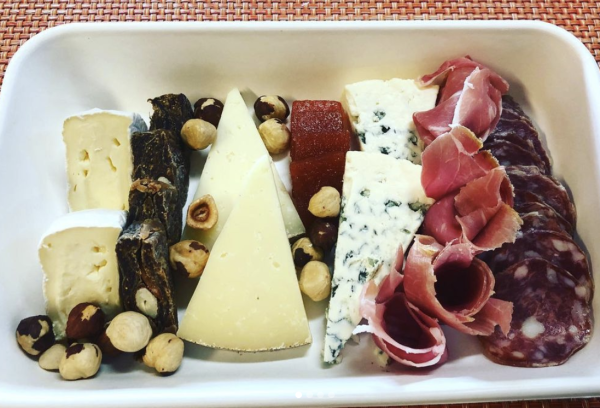 Courtesy of @dairymaids on Instagram
The staff at The Houston Dairymaids will happily help you choose from their selection of more than 150 cheeses, including many Texas varieties. Choose a few you like, add some American-made salami, olives, nuts and fresh Slow Dough bread, and you've got yourself a picnic. This specialty cheese shop not too far a drive to Buffalo Bayou Park also sells wine to enjoy with your al fresco meal.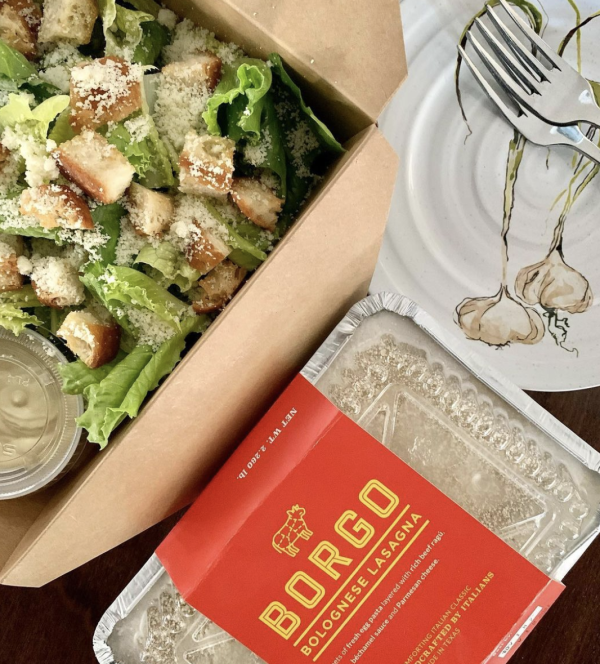 Courtesy of @borgofoodstation on Instagram
You'll find much to choose from for your picnic at Borgo Food Station, a gourmet market on West Alabama. The small, family owned market offers a variety of ready-to-go meals, including salad bowls, paninis, antipasti and desserts. No matter what you're looking for, the helpful owners will help you put together a tasty meal. Try the turkey and swiss panini served on cranberry and pecan bread or the Borgo balls – meat, chicken and risotto balls served ready to go in mason jars. Add some house made yucca or plantain chips and you're set.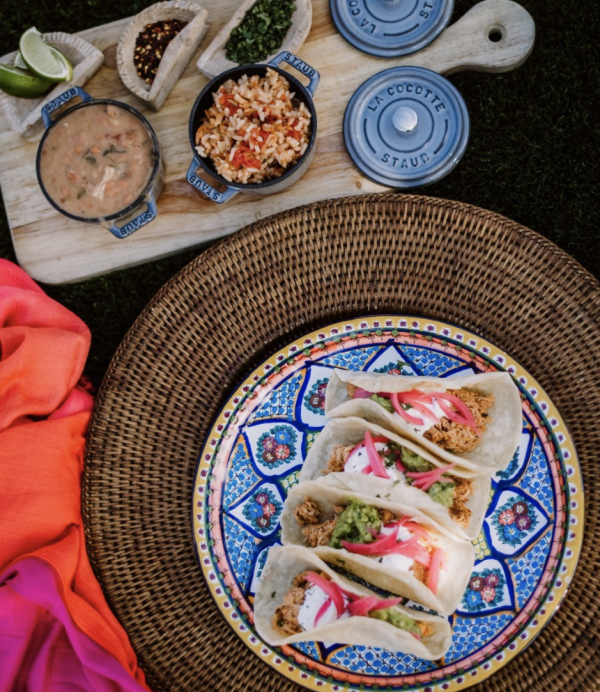 Courtesy of @tresmarket_foods on Instagram
On the West side of Houston, Tres Market Foods specializes in prepared foods and ready-to-go meals. Not too far from Terry Hershey Park and about 20 minutes from Memorial Park, this beautiful specialty shop has your picnic covered with its ample selection of gourmet boxed lunches. You'll find options such as beef tenderloin on pretzel bread, chicken salad on a cranberry-walnut bread, steak tacos, and a cheese and charcuterie boxed lunch. The sandwiches come with fruit, chips and a sweet treat. You can also choose boxed salads, including a Texas chicken caesar, beef tenderloin salad and a vegetarian trio salad.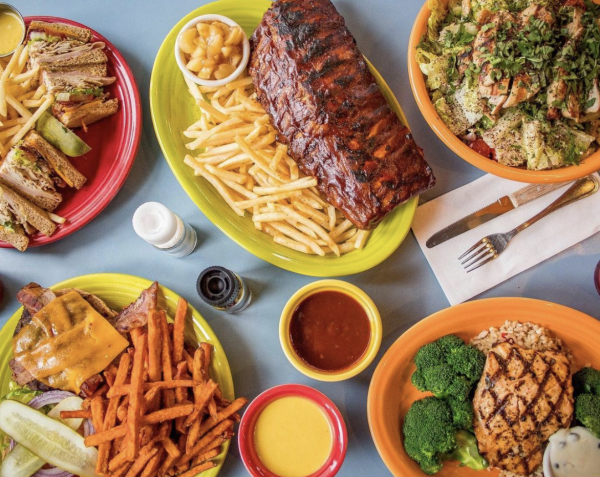 Courtesy of @barnabyscafe on Instagram
Our sixth pick is a Houston staple! Barnaby's Cafe may be one of our favorite spots to dine in, but it also provides to-go meals like simple sandwiches and salads that pack well and won't get soggy. With a location right across from Market Square Park and one in the Museum District, it's convenient as well as delicious. A great ending to a picnic meal with flair? We're so glad you asked! We recommend the carrot cake. 
For more information on where to picnic in Houston, click here.