8 Refreshing Day-Drinking Spots
There's no shame in going out for a drink during the day. Whether you've had a rough day, are on vacation or simply want a margarita to wash down your lunch, Houston has you covered. Read on to find out where you can get the best cocktails in Houston or a good craft beer before the clock strikes five. We won't judge.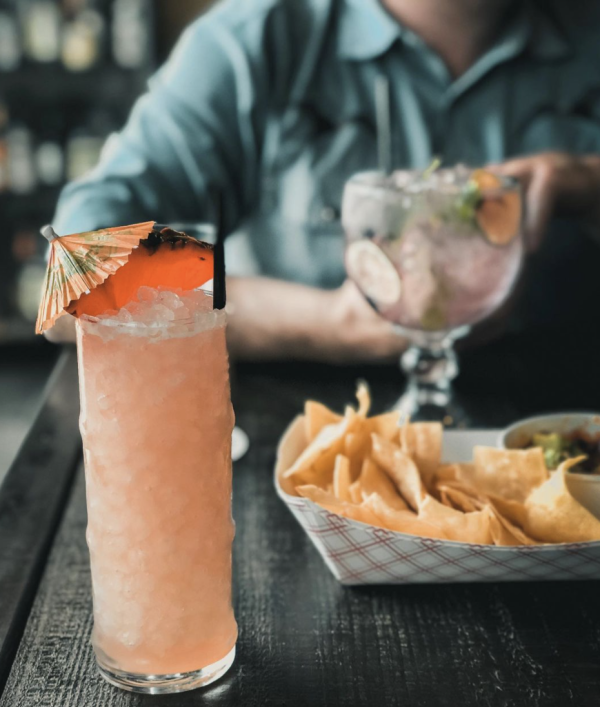 Courtesy of @eight_row_flint on Instagram
Eight Row Flint
A former Citgo gas station turned upscale Texas ice house, this bar from the folks at Agricole Hospitality serves some seriously well made cocktails. Their frozen cocktails – think frosé and frozen gin and tonics – are the way to go on hot Houston days. Don't miss $3 beer, $6 cocktails and $7 wine during happy hour on weekdays from 2 p.m. to 6 p.m. Opens daily at 11 a.m.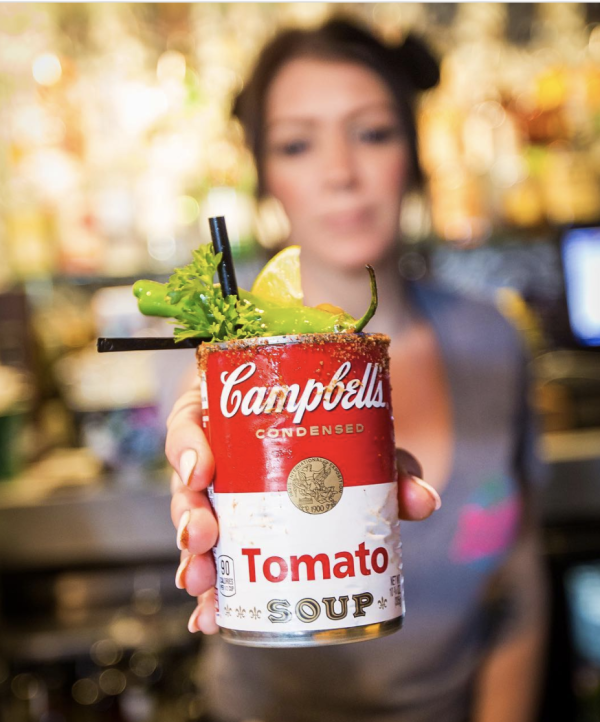 Courtesy of @presentcompanyhtx on Instagram
One of Present Company's most popular cocktails is served in a can of watermelon and kiwi La Croix water. Inside, the fizzy flavored water is mixed with watermelon vodka, honeysuckle liqueur, lime juice and topped with prosecco. The result? Stranger Danger, the drink. The photogenic Montrose bar also serves wines, beers and frozen cocktails starting at 3 p.m. Monday through Thursday, noon on Friday, and 11 a.m. on weekends.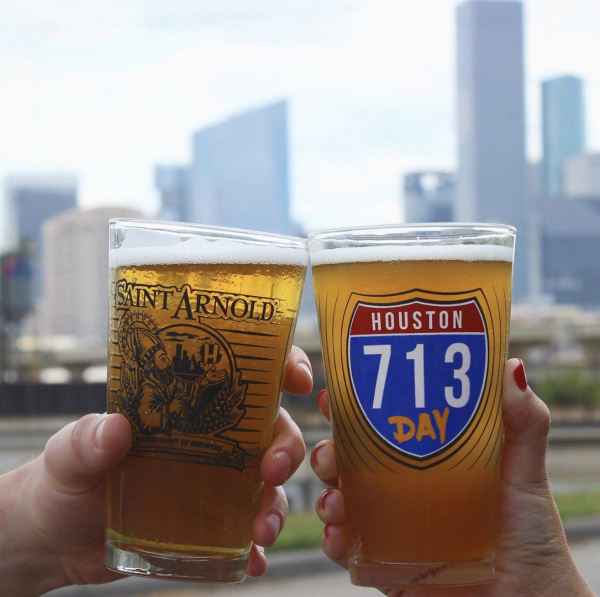 Courtesy of @saintarnoldbrewing on Instagram
Saint Arnold Brewing Co
There's no shortage of breweries in Houston and most are good spots for day drinking, but Saint Arnold's beer garden is a fantastic choice for a midday beer. Grab a seat at a picnic table and take in the view of downtown as you enjoy your favorite brew. You can never go wrong with any of the year-round beers like Art Car IPA or Orange Show, but make sure to try their seasonal beers. If you get hungry, pizzas, sandwiches and shareable snacks are available. Opens daily at 11 a.m.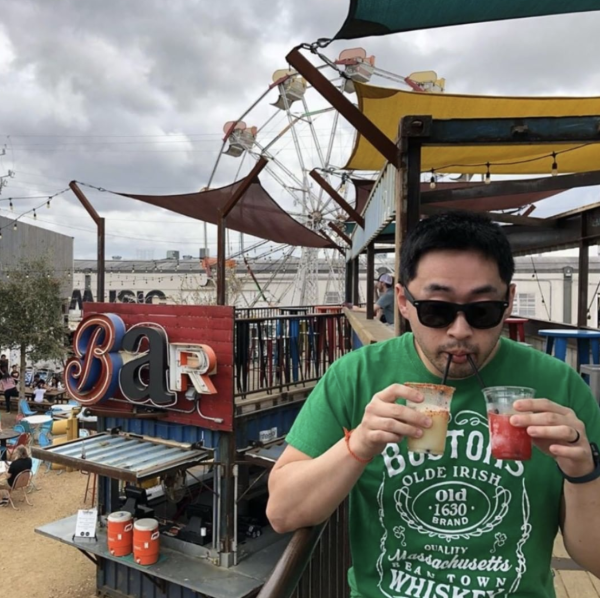 Courtesy of @truckyardhouston on Instagram
Trash can punch, mai tai, and frosé are just a few of the refreshing frozen cocktails that you can sip on at Truck Yard Houston. This adult playground-slash-bar on the edge of downtown has a huge outdoor area featuring a ferris wheel (for $10 you get a ride and a drink), a telephone booth and tons of other memorabilia. If frozen cocktails aren't what you're looking for, Truck Yard also serves cocktails like the Mojito Mo' Problems (their version of the mojito), wine, and some 20 beers on tap. Opens at 11 a.m. every day.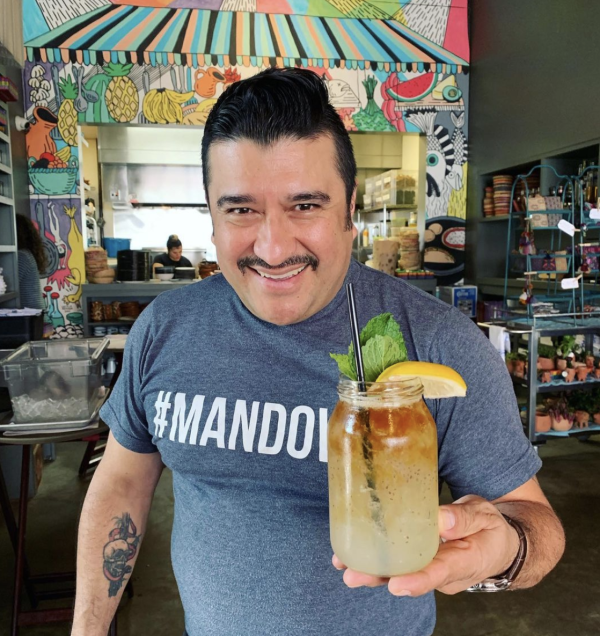 Courtesy of @cuchararestaurant on Instagram
The food is good at this Mexico City inspired restaurant in Montrose, but since we're talking drinks we'll skip talk of all the good things you can eat. What we will talk about are Cuchara's delicious tequila and mezcal-based cocktails. Cocktails like the Bandido – sotol, lemon juice, chia seeds and Pimms #1 – and the Zapoteco – mezcal, orange and lime juices, hibiscus and guajillo – are sure to hit the spot. If in doubt, the margaritas and micheladas are a fine choice. During lunch you can order a $5 lunch margarita with your comida corrida, a three-course lunch menu served on weekdays.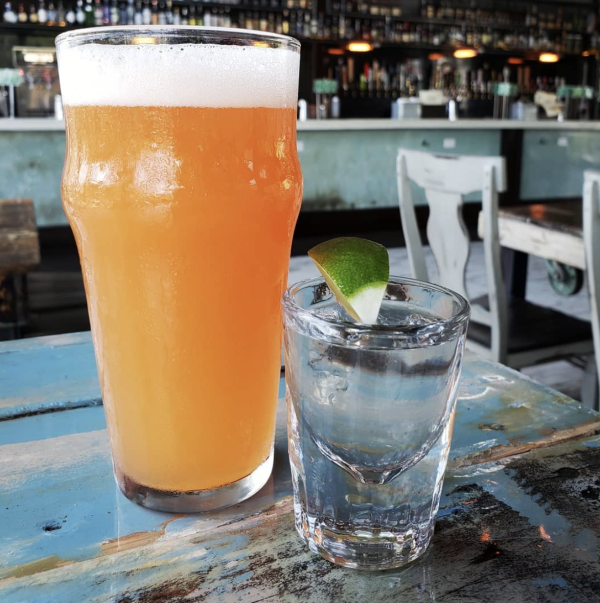 Courtesy of @holmandrafthall_htx on Instagram
Holman Draft Hall
With 100 beers on tap, this Midtown watering hole is a good spot for beer lovers. Allow the menu, which is divided into flavor profiles (clean and crisp, malty and sweet, etc.), and the expert bartenders help you decide what to have. If you're not craving beer, Holman Draft Hall serves wine, classic cocktails and frozen libations from Wooster's Garden. Try the Slippery Rabbit, made with vodka, blueberry, lavender, cardamom and lemon. Opens at 3 p.m. on weekdays and 11 a.m. on weekends.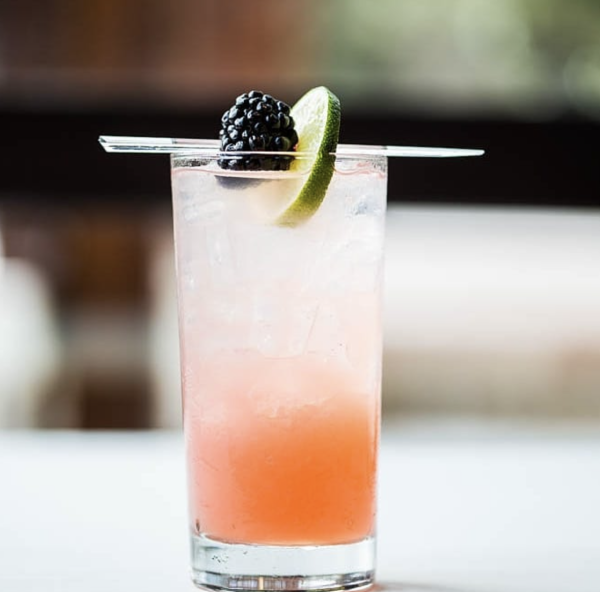 Courtesy of @hungryscafe on Instagram
Specialty cocktails are truly something special on the patio of Hungry's in Rice Village. Eating outdoors in Rice Village is a treat in of itself, because of all the beautiful trees and little shops around. Add in sips of a Green Garden made of Ketel One Botanical cucumber and mint, lemon, agave and jalapeño, and you're destined to be refreshed and revived for the day. The blackberry margarita is also a fan favorite. On Houston's hottest days, diners should definitely indulge in a Frozé made of rosé, strawberries and Carpano Antica. It'll cool you down, and it sure goes down easy. Hours are 11 a.m. - 10 p.m. Monday through Friday and 10 a.m. - 10 p.m. on weekends.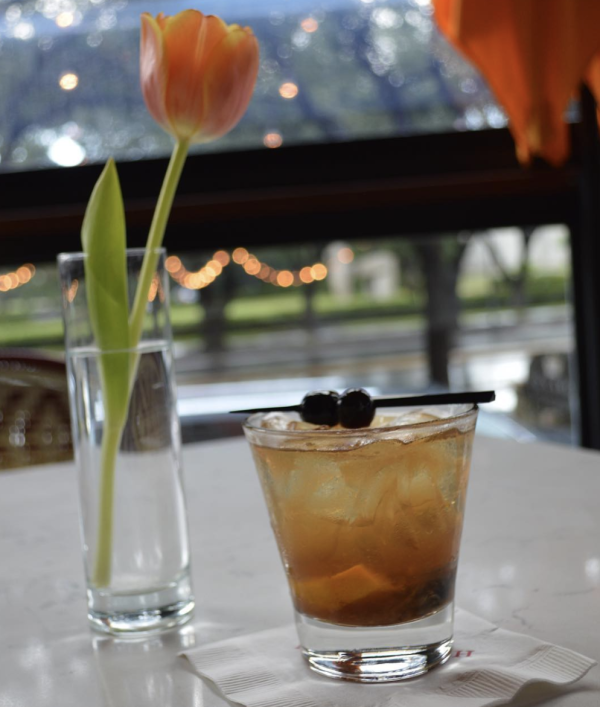 Courtesy of @monarchzaza on Instagram
Monarch Restaurant and Terrace at Hotel ZaZa
With a prime location in the heart of Houston's Museum and Medical District, Monarch Restaurant and Terrace at Hotel ZaZa is the perfect spot for an exquisite Houston day-drinking and dining experience. Aside from craft beers and wines, the hot spot also has a variety of cocktails including a peach jalapeno martini, mint brown sugar peach whiskey sour and a strawberry pie mule — all sure to leave feeling refreshed and relaxed! The restaurant is open for breakfast (and beverages, of course) on weekends from 7 to 11 a.m., lunch Friday through Sunday 11 a.m. to 4 p.m. and dinner every day from 4 to 10 p.m.
Hotter than H-Town? When it's hot, here's a perfect list of food and drinks to partake in under the sun.