Where to Eat in Montrose
With its eclectic mix of restaurants, shops, art galleries, and bars, Montrose is a unique Houston destination. Founded in 1911, this neighborhood in the heart of the city is also home to some of Houston's most exciting eateries, including several that along with their chefs have earned national acclaim. But with all that variety comes difficulty in choosing where to have your next meal. #FirstWorldProblems
Don't sweat it. We've mapped out an entire day of eating in Montrose to make that task just a little easier.
Breakfast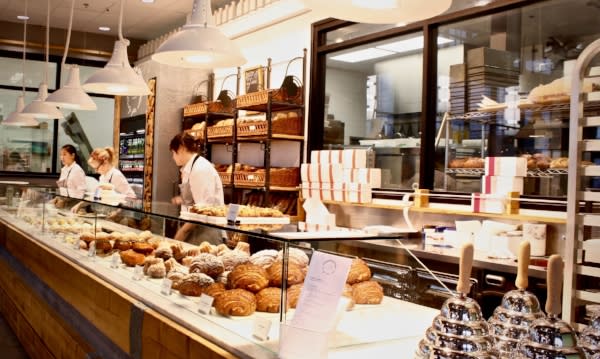 Whether you want a full breakfast or one of the most famous buttery croissants in the city, Common Bond has you covered. On the menu of this bright, elegant yet casual cafe and bakery, visitors will find a focused selection of breakfast options for different tastes and hunger levels – from a simple bread board with butter and jam to french toast and bacon to the now ubiquitous avocado toast. Pair that with its impressive selection of caffeinated beverages and teas, and you're ready to start your perfect foodie day.
More options: Siphon Coffee, Blacksmith, Black Hole Coffee
Lunch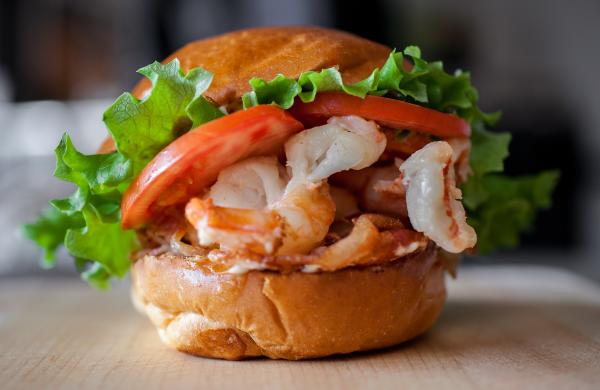 With its casual vibe, friendly counter service, hearty Italian menu, and excellent coffee program, it's no wonder Paulie's is a beloved Houston staple. Run by Paul Petronella, who took it over from his parents in 2009, this 20-year-old neighborhood eatery is the perfect stop for a quick but satisfying lunch. Soups, salads, sandwiches and pastas inspired by Petronella's Italian heritage make up the simple but expansive menu.
Try the shrimp BLT, a twist on the classic sandwich that has become a customer favorite, or the bucatini all' amatriciana. And don't forget to order one of Paulie's famous shortbread cookies for dessert or to take with you for later.
More options: Lankford Grocery, Aladdin Mediterranean
Happy Hour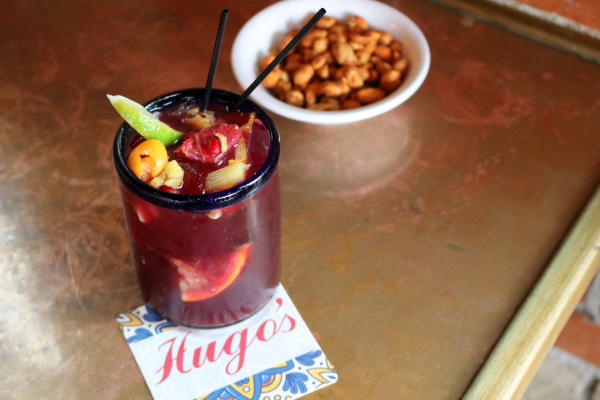 If you want to try James Beard-award-winning chef Hugo Ortega's regional Mexican cuisine without breaking the bank, head to Hugo's for happy hour. Order from a selection of small bites like ceviches, fish tamales, tacos and guacamole prepared with traditional Mexican ingredients made from scratch in house. We're talking homemade tortillas, cheese, moles and chocolate.
Tacos, such as the tacos cuaresmeños, stuffed with jalapeño, chorizo and cotija cheese, start at a reasonable $4 and most other items on the happy hour menu hover around $7 and $8. At $6, cocktails (try the Hugo Rita), sangria, and wines from Hugo's award winning bar program are a steal.
More options: Revelry on Richmond, Uchi, Boheme
Dinner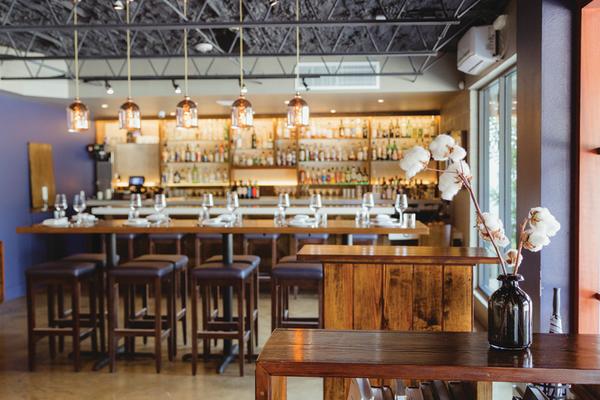 Chef Ryan Lachaine has created a gem in Riel, his sophisticated restaurant on Fairview. Named after the founder of the Canadian province of Manitoba – where Lachaine is from – the unpretentious restaurant serves a small menu of inventive dishes that bring together the flavors of the Texas Gulf Coast, Lachaine's Ukrainian heritage, and his French-Canadian roots.
Not to be missed are the chef's truffle and caviar pierogies, a luxurious take on the comforting Central European dumplings, filled here with potato, leek, truffle and a caviar beurre blanc. These are only served on Fridays and Saturdays, but you can get a taste of Lachaine's potato and cheddar pierogis on other days when you order his popular hanger steak with horseradish cream. From the cocktail list, we're partial to the Borscht Sour, a bright fuschia libation made with beets, aquavit, lemon and foamy egg whites. Trust us; it's good.
More options: Cuchara, UB Preserv
Late Night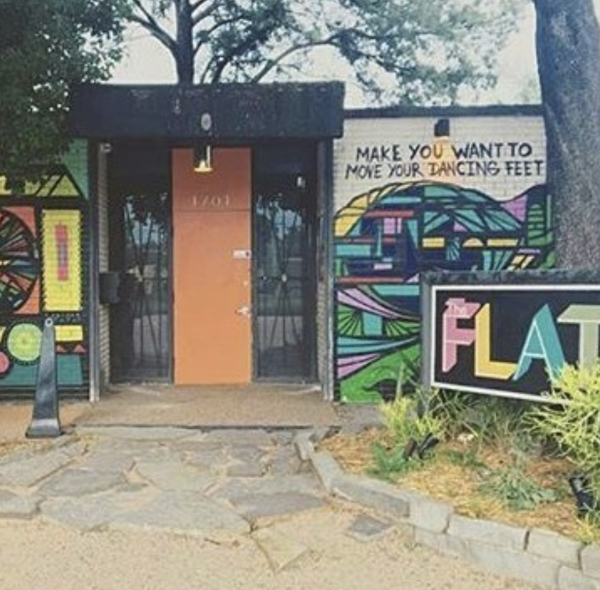 Courtesy of @theflathouston
Looking for a chill, Montrose-vibe after dinner spot? Check out The Flat for good music via DJs, chill vibes with dishes and beverages to match. There's even a patio bar for dining and drinking al fresco if Houston weather permits. Their frozen drinks are the perfect patio beverage for Houston's hot summers, but they also have plenty of tasty cocktails and highballs to choose from on any night of the week. Pair it with a delicious pizza if you're still hungry.
More options: Nobie's, Anvil Bar + Refuge, Poison Girl
What are you waiting for? It's time to get started on your perfect foodie day in Montrose.