Parking In The Theater District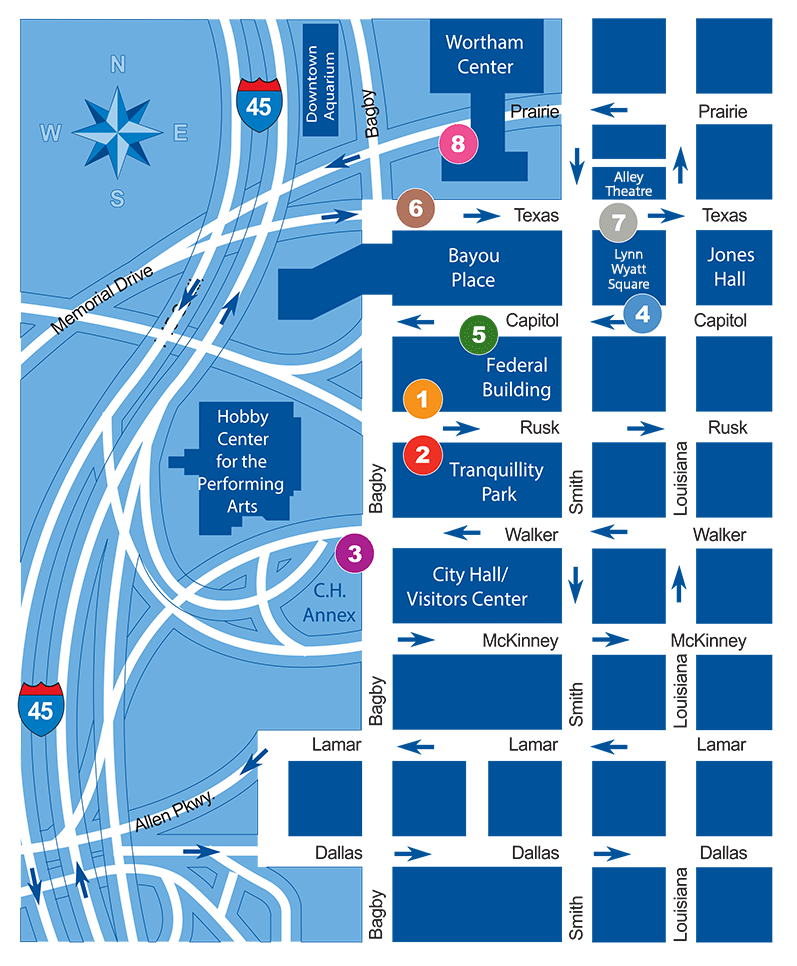 Theater District Parking is accessible at the following locations: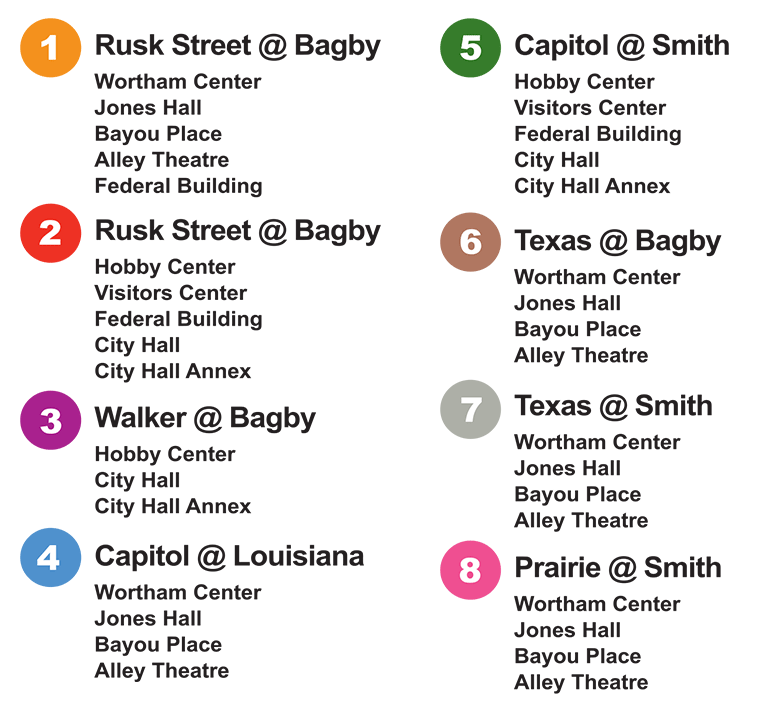 Reserve Parking in the Theater District
Theater District Parking is a vital, hidden asset that serves Houston's central business district round the clock and the downtown performing arts facilities during show times. The garage spans 18 underground blocks and consists of 3,369 parking spaces. At street level, the garage is situated below Jones Plaza, Bayou Place and Tranquillity Park. Parking couldn't be more convenient for a night on the town.
Theater District Parking Garage Rates & Hours:
Mondays – Fridays  (2 a.m. to 4 p.m.)
1 Hour
$10
2 Hours
$14
3 Hours
$17
Daily Max
$20
Please take ticket with you to pay at kiosks, before returning to your car to exit the garage.
Mondays – Fridays  (4 p.m. to 2 a.m.)
Saturdays & Sundays

Flat Rate
 $15
Payment processed upon entry at flat rate.
Garages operational 24/7 
No cash accepted;  credit card only
New billing cycle begins at 2 a.m.
Garage Clearance: 6'8"
The Theater District underground parking garage includes three garages (green, yellow and blue), which span 18 underground blocks and consists of 3,369 parking spaces. 
Photos
PARKING ASSISTANCE: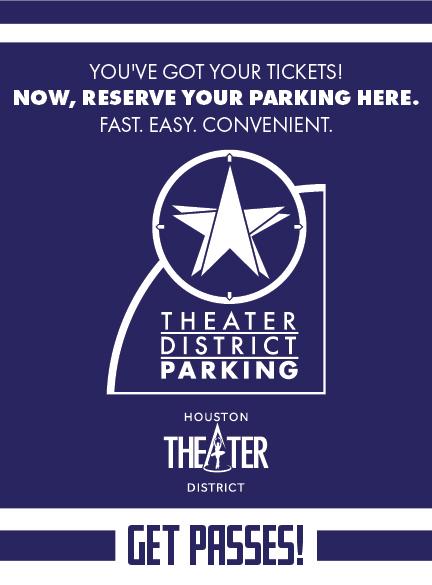 Reserve your Theater District Parking.  It's fast, easy and convenient.
OTHER OPTIONS:
MetroRail is a great option to avoid finding parking in our area. Visit their website for schedules and rates.
Taxis are a flat $6 within the Downtown area. A great option if you must find parking further away from the theater.
Use ride-sharing apps like Uber and Lyft get to and from the theater. These may also help if you had to park a good distance away from the venue. At Jones Hall the ride-sharing drop-off/pick-up location is on Louisiana St. Just look for the signs for the drop-off/pick-up area!
---
Contract Parking in the Theater District Parking Garage
Customer Service
832-487-7070
If you are unable to reach this number or the garage is closed, please call Andy Frain Security at 832-982-7357.
If you have questions or need additional information, please email Theaterdistrictgarage@winpark.com.
CANCELLATION POLICY
Article II – Payment – The Lessee agrees to make payment to the Houston First Corporation, either at the Parking Garage (Premises) on or before the 5th day of every month, by the 26th of each month.
Payments are for the entire calendar month. RENTS ARE DUE AND PAYABLE REGARDLESS OF WHETHER LESSEE USES THE PARKING SPACE UNLESS PARKING AGREEMENT IS CANCELLED PURSUANT TO ARTICLE III OF THIS AGREEMENT. Denote your Contract Card Number at time of all payments.
The Lessee agrees to continue the payments of this amount until termination/cancellation (notice of cancellation required 10 days prior to the end of the month) of this agreement or until duly notified of a change of the stated rental fee. Failure to continue payment places the Lessee in a delinquent status and gives the Lessor the right to prohibit the access of the lessee onto the premises for the use of the parking space. All sales final.
PRIVACY STATEMENT
Your payment is being processed using JPMorgan Chase Paymentech. As part of this service, Houston First collects information necessary to complete the transaction. Any information that is provided to us may be stored for future correspondence.
---
CONSTRUCTION
Downtown construction may affect your arrival time. Please plan accordingly.
For the latest lane and street closures downtown: Downtown Street Closures
For the latest construction reports: TxDOT Construction Closures