The Guide to BYOB in Houston
BYOB isn't just a theme for college parties, some of the best restaurants in Houston allow patrons to bring their own bottle of wine or beer to pair with amazing cuisine. Whether you want a specific red with the steak you want or a refreshing white with some fabulous Asian dishes, you can uncork and unwind at a number of establishments.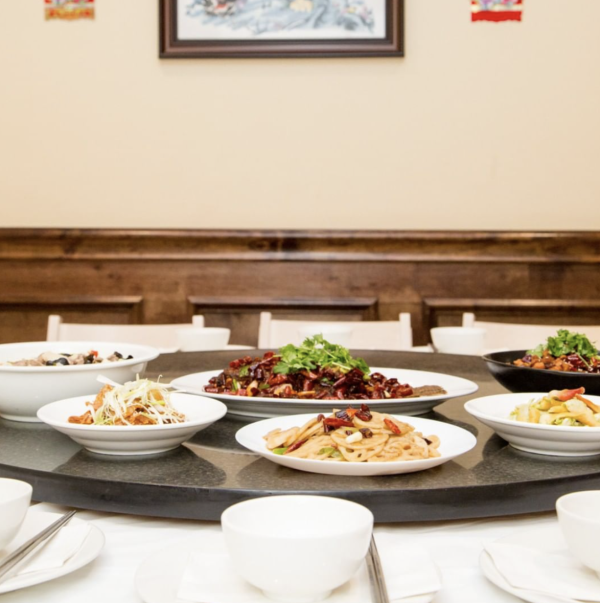 Courtesy of @malasichuanbistro on Instagram
This Houston staple, named after the tingling sensation felt after eating Sichuan peppercorns, has been a favorite among locals for signature dishes like dan dan noodles, pot roasted prawns, and funky stick chicken. Now with three locations – one in Chinatown, one in Montrose and one in the new Finn Hall – spicy food lovers can get their fix in several areas of town. At its Chinatown and Montrose restaurants, Mala Sichuan offers a selection of beer and wine but customers are still welcome to bring their own bottle. Corkage fee for wine is $10 per bottle.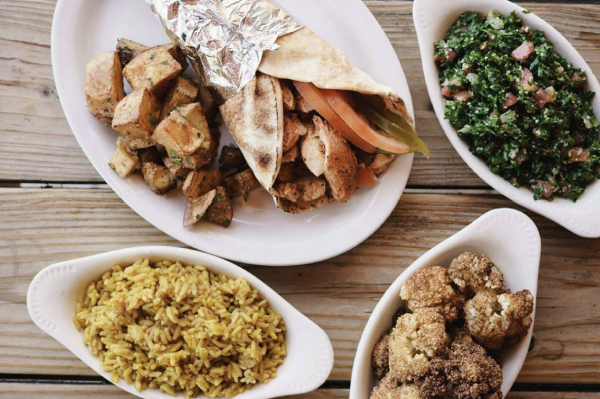 Courtesy of @aladdinhouston on Instagram
Pick up a bottle of your preferred alcoholic beverage and head to Aladdin for its generous servings of grilled kabobs, gyros, shawarma and other Mediterranean dishes like hummus, baba ganoush and falafel. Add a BYOB-friendly policy – wine, beer and liquor are welcome at no fee as long as each person in the party orders a dish – and you have a winning spot to enjoy a good meal with a group of friends. This casual, counter-service restaurant first opened in Montrose, and in the summer of 2018 opened a second location, bringing the same delicious, reasonably priced food to Garden Oaks near the Heights.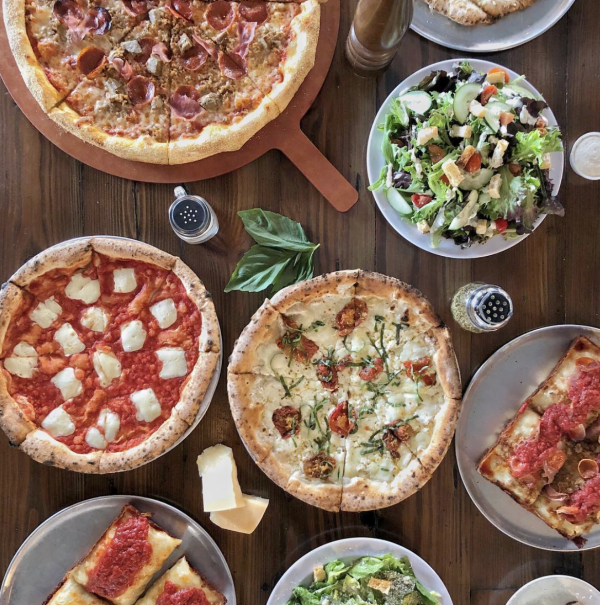 Courtesy of @pizaros_pizza_napoletana on Instagram
Pizaro's is a favorite among pizza lovers in Houston for its true Neapolitan-style pizza and everyone knows, pizza pairs perfectly with wine. The family-owned pizzeria has two locations, Montrose and Memorial, and is BYOB for wine only. A $10 corkage fee applies per bottle. Pizaro's also recently expanded its menu to serve Detroit- and New York-style pizza along with a selection of wine and beer. Casual, comfortable and convenient with two locations, it's a great option for easy date nights or family meals.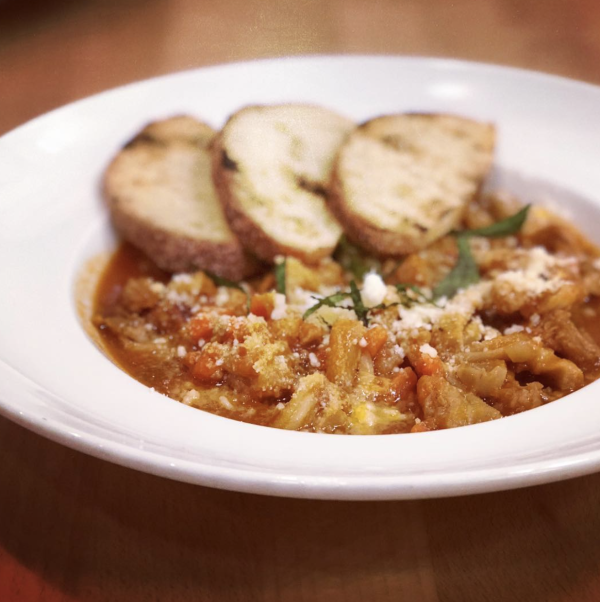 Courtesy of @frescocafeitaliano on Instagram
Fresco Cafe Italiano
In this unassuming cafe on U.S. 59 between Edloe and Buffalo Speedway, Italian chef Roberto Crescini serves homemade pastas and Italian fare made fresh daily. Order at the counter from the simple menu – which features dishes such as tagliatelle with Texas lamb sauce and lasagna Bolognese  – or customize your dish by selecting from a variety of pasta shapes and homemade sauces. Fresco doesn't serve alcohol, but it has wine glasses on hand for you to enjoy your own bottle for a reasonable fee of $8 per bottle. Make sure to stay for dessert and try Crescini's panna cotta and chocolate cake.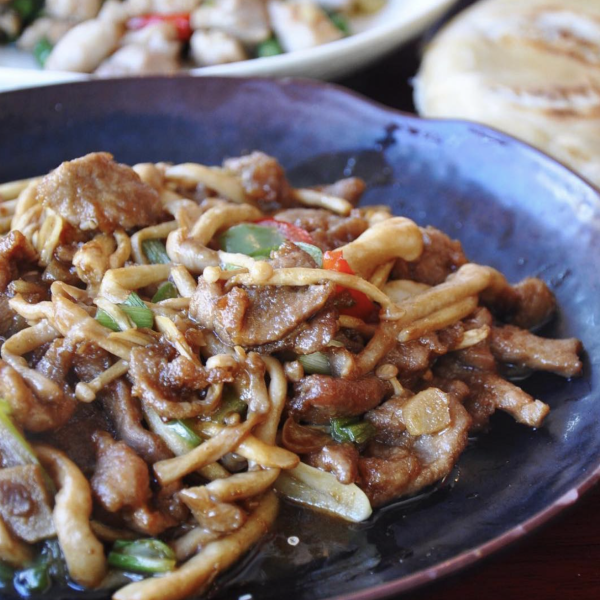 Courtesy of @txpeppertwins on Instagram
This Chinese eatery by Yunan Yang with multiple locations all over Houston serves what Yang calls "country-style" Chinese food. The restaurant prides itself in using high-quality ingredients in its preparation of specialty dishes like Soft Square Bacon, Mapo Tofu, Pepper Twins Chicken, and the popular Mr. and Mrs. Smith, cold slices of beef tendon tossed with sesame paste, Sichuan peppercorns and chilies. All Pepper Twins locations allow BYOB with a $5 fee for wine and a $1 fee for beer.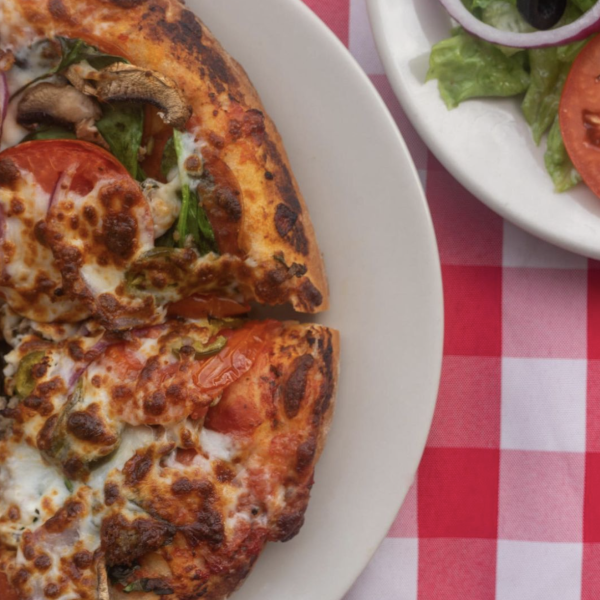 Courtesy of @collinasmemorial on Instagram
For affordable pizza in a laid-back environment, head to Collina's Italian Cafe. The restaurant has three Houston locations and offers a variety of hand tossed pizzas with various toppings. Of course, there are salads, pastas, and classic Italian entrees like chicken marsala and eggplant parmigiana. The BYOB deal is a great, as you can bring your own bottle of wine and pay a reasonable $2 per person to enjoy it on site.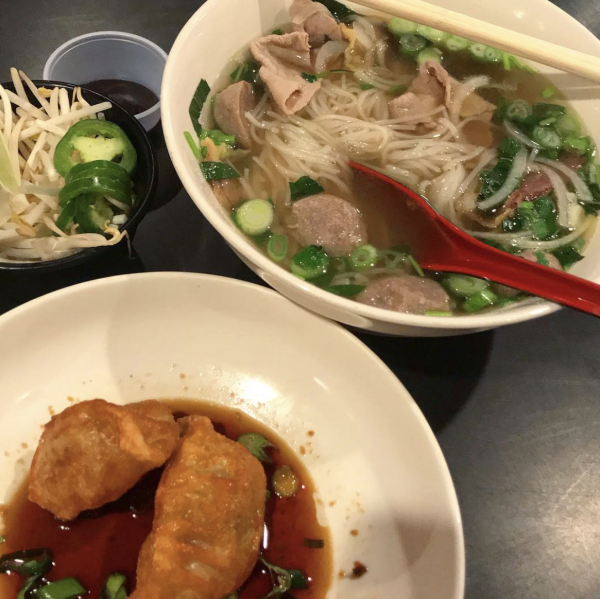 Courtesy of @noodlesrule on Instagram
With four locations across Houston, Jenni's Noodle House is a great spot for a bowl of noodles and a glass of wine. Super casual and affordable, guests can get the delicious Mighty Wonton Soup and pair it with their favorite wine or beer. There is a $4 corkage fee for each bottle of wine up to 10 bottles and anything less than a six pack of beer is complementary, over a six pack of beer comes with a $4 fee. Jenni's also provides glasses, bottle openers and everything you need for a lively dinner with friends. With plenty of starters, vermicelli bowl options, soups, noodle and rice dishes family-style dining is an option with so many delicious items on the menu.

Courtesy of @district7grill on Instagram
A midtown staple is District 7 Grill. For over 16 years, District 7 has been serving lunch, dinner, brunch and happy hour bites. So, if you're heading to any Downtown sporting event or concert, bring your beer or wine of choice and for a $6 corkage fee, you can dine and drink. The menu is vast with small plates like a jumbo lump crab cake or sautéed mussels, comfort food like the cioppino seafood stew or turkey meatloaf lasagna, burgers and steak are also available and the delicious tandorri naan pizza is great to share.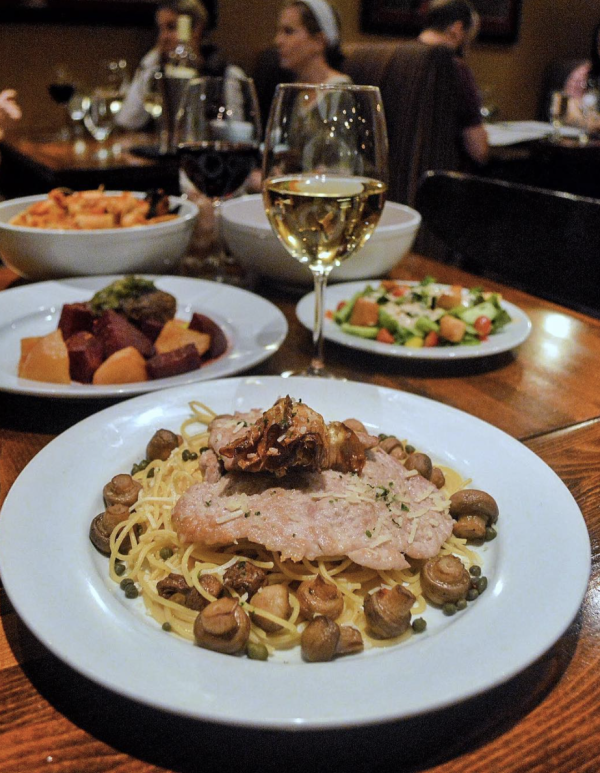 Courtesy of @jonathanstherubbyob on Instagram
Jonathan's The Rub
For some fine dining and BYOB, head to the Original Jonathan's The Rub, not to be confused with the location at Memorial Green. The self-proclaimed original BYOB restaurant, Jonathan's charges a $20 corking fee per bottle of wine. With an expansive menu from Italian favorites to steaks, chops and seafood, Jonathan's has something to please every palate and the portions to please even the hungriest of patrons.