7 Must-Try Chicken Sandwiches
Who needs to rush to Popeye's or Chick-Fil-A for a chicken sandwich when so many Houston establishments turn out such good chicken sandwiches of their own? There are plenty of options to fill your craving. Read on for seven Houston chicken sandwiches to try.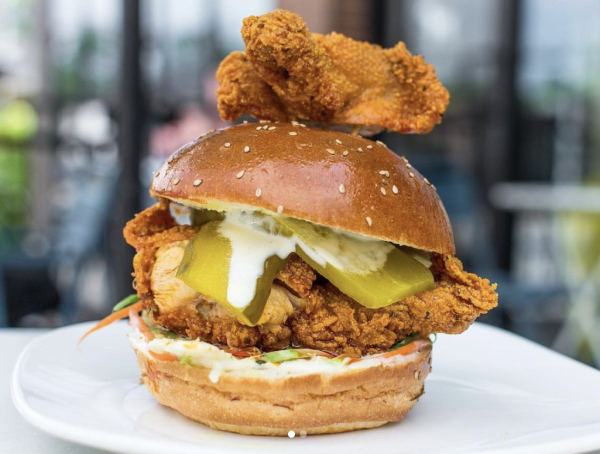 Courtesy of @istevens0n on Instagram
Nashville Chicken Sandwich
Common Bond
Montrose, 1706 Westheimer Rd, Houston, TX 77006
The Nashville Chicken Sandwich is the reason many Houstonians visit Common Bond, although there are many good reasons to visit this Montrose bakery. The spicy, super crispy chicken breast served on a soft, toasted bun is topped with a brussel sprouts slaw and garlic aioli. Try it and you'll see why it's a local favorite.
Hot Chicken Sandwich
Sticky's Chicken
Washington Corrdior, 2311 Edwards Street ste #190, Houston, TX 77007
The celebrity favorite fast-casual restaurant at Sawyer Yards has joined the hot chicken craze with its Sticky's Hot Chicken Sandwich. Sticky's take on Nashville hot chicken, topped with house slaw and dill pickles. Originally founded as a food truck by siblings Benson and Patsy Vivares in 2014, Sticky's has been enjoyed by celebs including Bun B, Wiz Khalifa, former Houston Texans star DeAndre Hopkins and actress Karrueche Tran.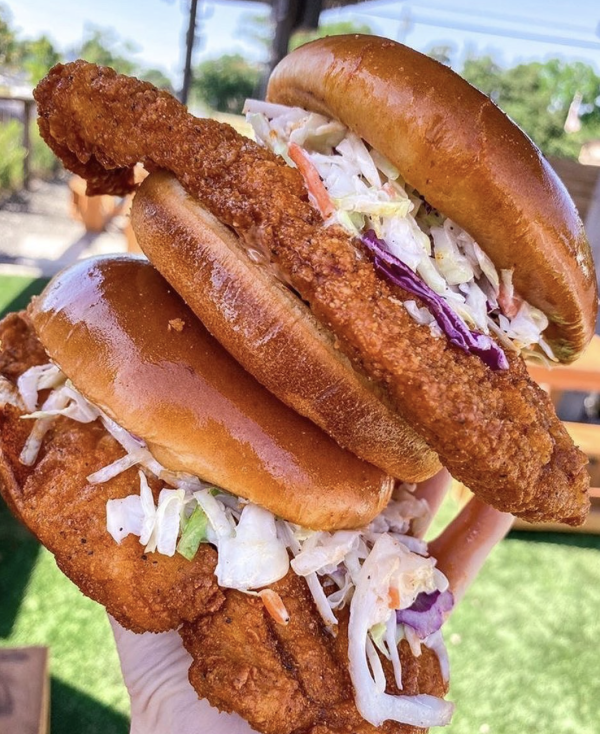 Courtesy of @micoshotchicken on Instagram
Hot Chicken Sandwich
Mico's Hot Chicken
Galleria, 2829 Chimney Rock Rd, Houston, TX 77056
At this Nashville hot chicken food truck turned brick and mortar in the Heights, a fried chicken breast is served on a toasted bun topped with slaw, mayo, pickles, and Mico's sauce. For maximum heat, choose your chicken X-Hot. Don't dare? Don't worry! Mico's also serves its chicken with no heat, mild, medium, and hot.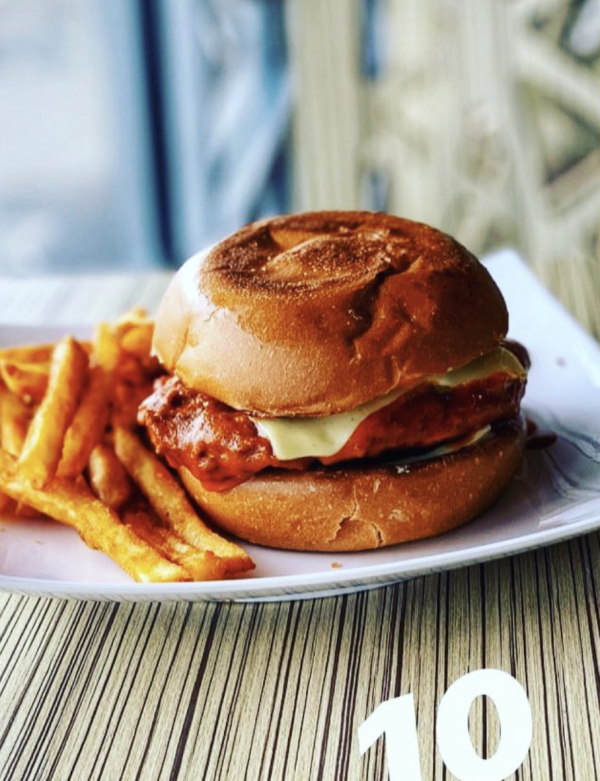 Courtesy of @bismillahrestaurantandcafe on Instagram
Ten Chicken Sandwich
Bismillah Café
Sharpstown, 5696 Hillcroft St, Houston, TX 77036
Bismillah Café's Ten Chicken Sandwich may look unassuming but this baby packs some serious heat. The perfectly crisp bird topped in the restaurant's signature ten-spice sauce is served on a wheat bun with Swiss cheese, lettuce and tomato. Believe us; it's worth a try.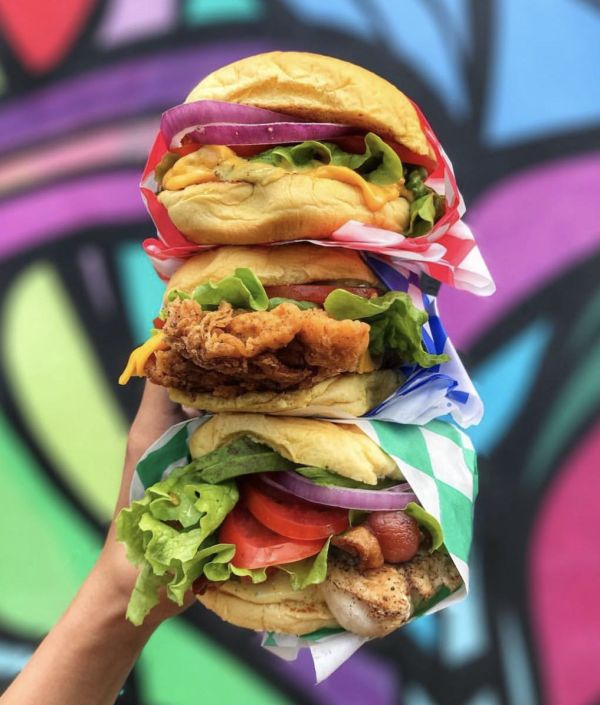 Courtesy of @spoon_uhouston on Instagram
Fried Chicken Sandwich
FM Kitchen & Bar
Washington Corridor, 1112 Shepherd Dr., Houston, TX 77007
Simple and deeply satisfying is how we'd describe the fried chicken sandwich at FM Kitchen & Bar. Served with pickles and a touch of sweet agave butter, it's a strong contender to FM Kitchen's highly popular burgers. If you want a little heat, the menu also has a spicy fried chicken sandwich with cheese, pickled jalapeños, lettuce and tomato.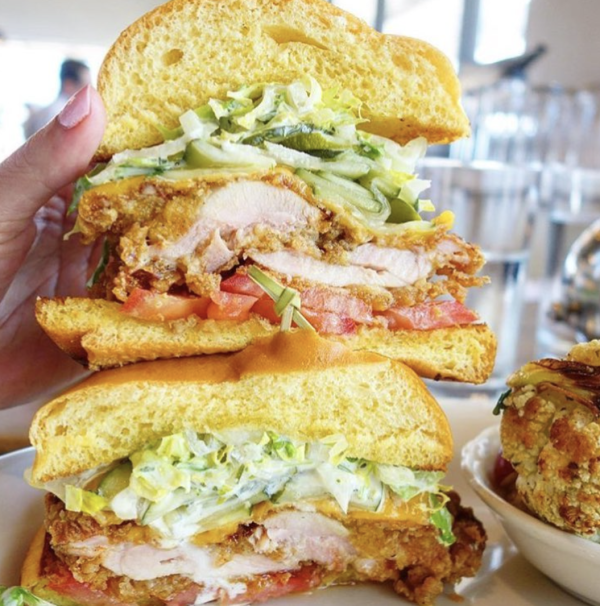 Courtesy of @relishrestaurantandbar on Instagram
Crispy Chicken Sandwich
Relish 
River Oaks/Upper Kirby, 2810 Westheimer Rd, Houston, TX 77098
A fried, juicy chicken thigh is the star of the crispy chicken sandwich at Relish, a neighborhood restaurant that serves American fare with a Mediterranean bend. Packed with tons of flavor, the chicken is served on a toasted bun with pickles, tarragon ranch, cheddar cheese, lettuce and tomato.