The arrival of spring brings with it refreshing sunshine, warmer weather and longer days. Where better to celebrate the season than on Galveston Island? With 32 miles of sun-kissed shores, there's no shortage of space to start working on your summer tan. Yet the beach is just the beginning, as Galveston has an endless supply of other outdoor adventures, fascinating history to unearth and so much more. Whether you're paddling along tranquil coastal channels, playing in an indoor waterpark, or indulging in some first-rate dining, you'll find many reasons to visit Galveston this spring.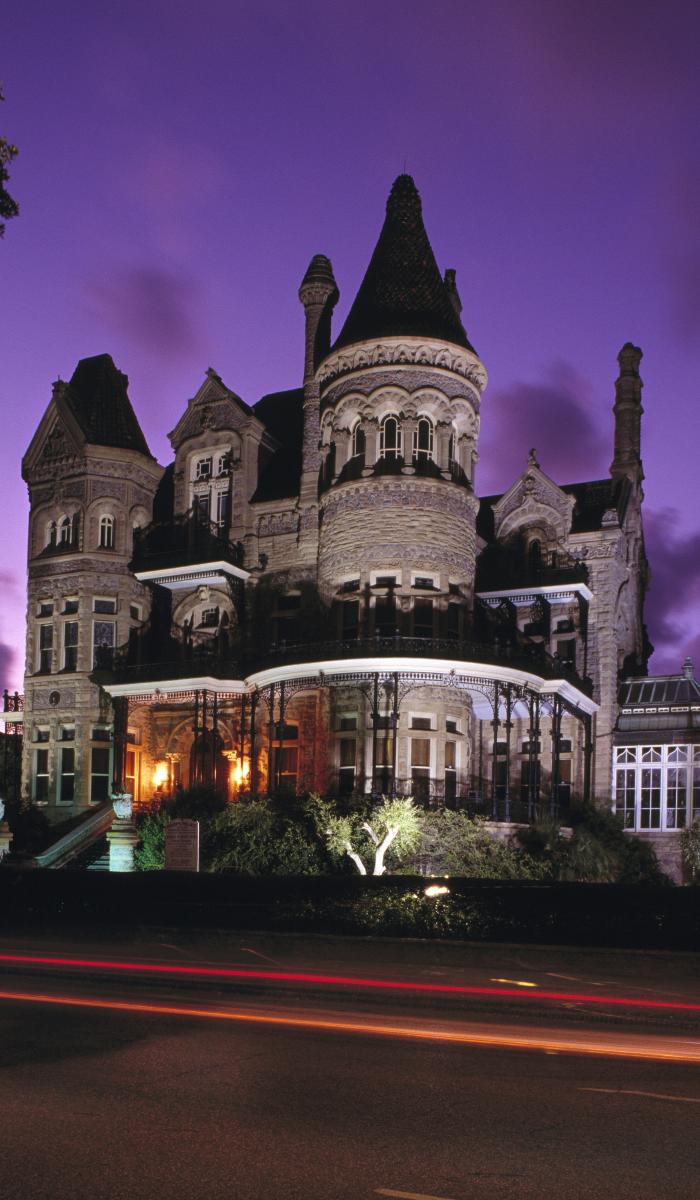 Step inside breathtaking 19th-century mansions, stroll between towering Victorian-era buildings home to an array of shops and restaurants and reveal the stories of what was once Texas' largest and most cosmopolitan city. Start at the awe-inspiring 1895 Moody Mansion, a sprawling 28,000-square-foot, the four-story mansion once home to one of the state's most prominent families. The Moody Mansion is just one of many eye-catching historic homes and structures in Galveston.
Stop by the castle-like 1892 Bishop's Palace and the 1859 Ashton Villa, cruise through the East End Historic District and admire all the stunning architecture of The Strand Historic District. While you're there, catch one of the upcoming shows at The Grand 1894 Opera House, ranging from performances by Gary Mullen & The Works (Queen Tribute) to the Galveston Symphony Orchestra. Finally, discover the story of Texas and the Old West at The Bryan Museum, where you'll see a collection of art and historical artifacts that spans more than 12,000 years.
These are just a few of the historic treasures you'll uncover. What better time to do so than in the warmer weather and revitalizing sunshine of spring?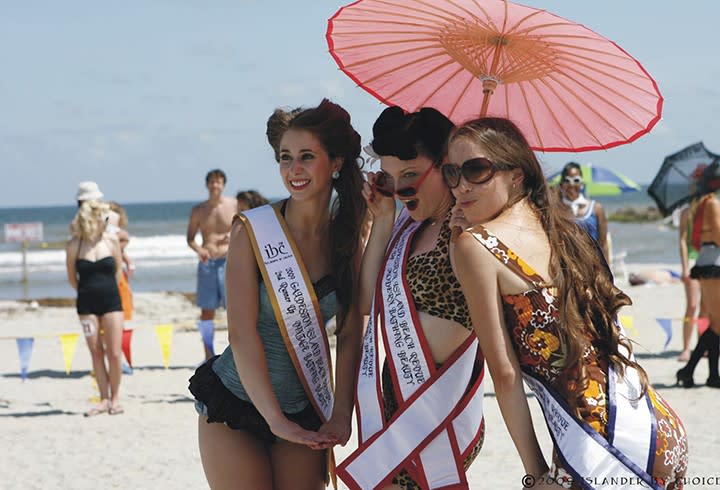 Pleasant temperatures draw beachgoers back to Galveston Island in the spring, but that's just one of many reasons to come to the island. After all, spring is the beginning of the festival season in Galveston, with two headlining events you won't want to miss. Savor world-class wines from around the globe paired with specialty foods at the Galveston Island Wine Festival (April 26 – 27). Featuring culinary events, art exhibits and live music, there's something for everyone.
Included in all the festivities is the Galveston Island Beach Revue, a throwback event that includes a classic car show, beer tastings and bands that bring to life the sounds of the 1930s and 40s. The main event is the Bathing Beauties Contest starring contestants from across the country modeling vintage swimwear as they vie for cash prizes and top honors.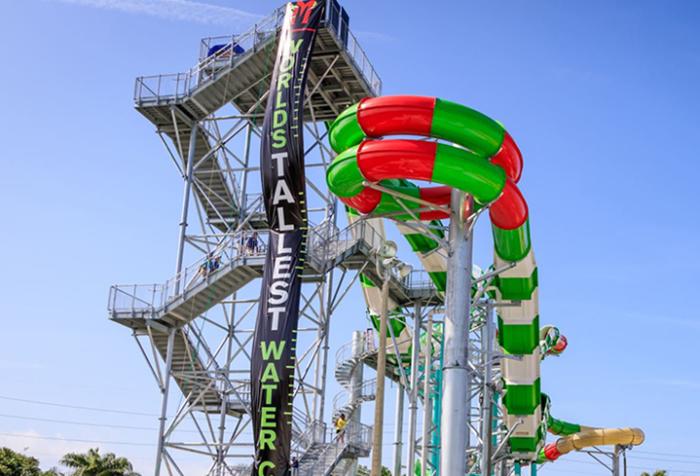 Float in an indoor lazy river, soar down the world's tallest water coaster and enjoy the view of the Galveston Seawall from the top of a giant ferris wheel. These are just a few of the experiences you'll have in Galveston this spring at Schlitterbahn Galveston Island Waterpark and the Galveston Island Historic Pleasure Pier.
Opening March 2, Schlitterbahn's indoor park (named one of the coolest in the country by Travel + Leisure) offers both thrilling slides and a special beach area for kids. The full waterpark opens on April 27, so you don't have to wait long to enjoy the park's other heart-pounding rides and fun-for-all-ages attractions. Not to be overlooked, the Galveston Island Historic Pleasure Pier is an iconic stop on the Seawall with thrill rides and old-timey midway games like Whac-a-Mole and Ring Toss.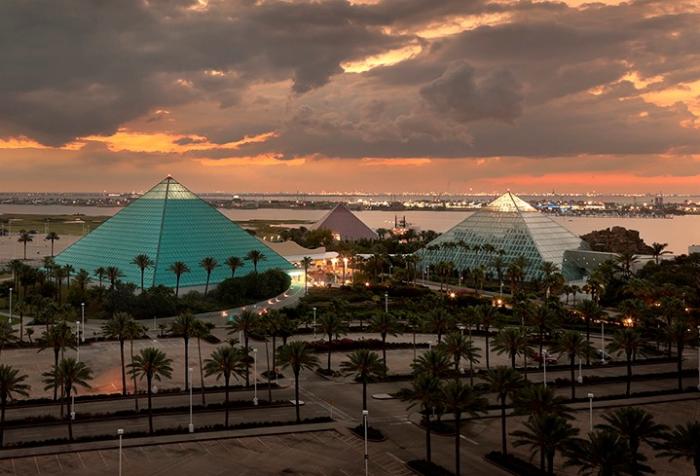 Thanks to the warmer weather of spring, it's also a great time to get outdoors at Moody Gardens. Famous for its iconic pyramids, Moody Gardens offers plenty of ways to breathe in the refreshing air of the season. Book a tee time on the Moody Gardens Golf Course, home to 18 spectacular holes that weave between coastal waterways. Then test your agility on the five-tier Ropes Course & Zip Line before going on a sunset cruise on the Colonel Paddlewheel Boat, a replica of a 1800s-era triple-deck sternwheeler. Keep an eye out and you may even see a dolphin or two.
While you're at Moody Gardens, make sure you visit its indoor attractions, such as the recently renovated Aquarium Pyramid, home to a 1.5-million-gallon aquarium and all-new exhibits that house penguins, sharks and more.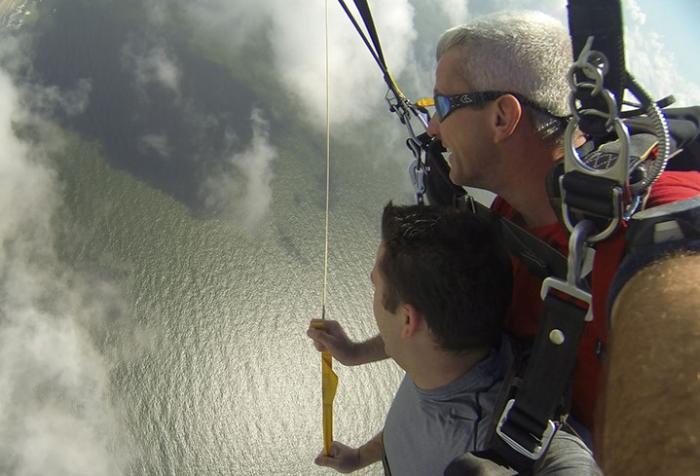 If you're the type of person who craves heart-pounding action, Galveston is the place for you. Get a photo-worthy view of the Pleasure Pier, Seawall and some of the island's other main hotspots on a high-flying tour with Galveston Helicopters. For some aquatic excitement, hover close to 40 feet in the air on your very own flyboard and feel a rush of adrenaline as you zoom through mind-bending 360-degree turns in a custom-built jet boat.
While these are bucket-list worthy adventures on their own, there's nothing quite like skydiving. With Skydive Galveston, you'll overcome your fears and enjoy a spectacular view of Galveston Island and the Texas Gulf Coast, all while having an experience you'll never forget.
With all the warm sunshine of spring, it's the ideal time to kick back and enjoy a delicious meal (and a drink or two) at one of the many restaurants in Galveston with outdoor patios. Feel the cool sea breeze as you tuck into some of the best seafood in town at Fisherman's Wharf, which has a small dining area over the water with an up-close look at the majestic 1877 Tall Ship Elissa. Head to The Spot, a popular eatery where you can munch on beer-battered fish and chips or a hearty cheeseburger as you savor the view of the Galveston Seawall from the second-floor patio. These are, of course, just two of many options.
Regardless of where you dine, follow it up with a few drinks at The Tremont House's stylish Rooftop Bar. Sip on a tasty cocktail and watch the sunset as you admire the view of downtown Galveston and the harbor.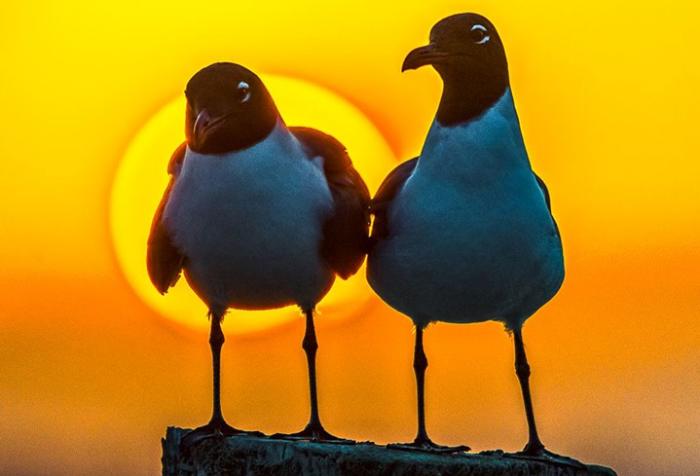 Spring is one of Galveston's two peak migration seasons, as thousands of birds representing hundreds of species rest and feed on the island's beaches and in wetlands on their journey north. The best way to observe these birds for yourself is by visiting Galveston Island State Park, where you can paddle along scenic bayous and hike through marshes, grasslands and salt flats. Bring your binoculars or camera with a telephoto lens to see herons, egrets, hummingbirds, finches and more. Keeping a keen eye out for these birds turns an afternoon outdoors into a massive scavenger hunt, something that you don't even need to be a die-hard birding enthusiast to enjoy.
Travel Tip: The 18th annual FeatherFest offers the ultimate way to go birding in Galveston. From April 16 – 19, the festival features several days of birding and photography field trips and workshops, raptor demonstrations and events just for kids.