Located 90 miles East of Houston on I-10 is Beaumont, Texas – also known as the birthplace of Spindletop.
In January 1901, the bustling lumber town of Beaumont leaped to international fame when the Lucas Gusher spewed oil on Spindletop Hill, located just south of town. The narrative of how this event transformed Beaumont is told at many area museums such as the Spindletop/Gladys City Boomtown Museum and the Texas Energy Museum. Here we highlight the museums you should visit to learn more about the city's history and the event that gave birth to the modern oil industry.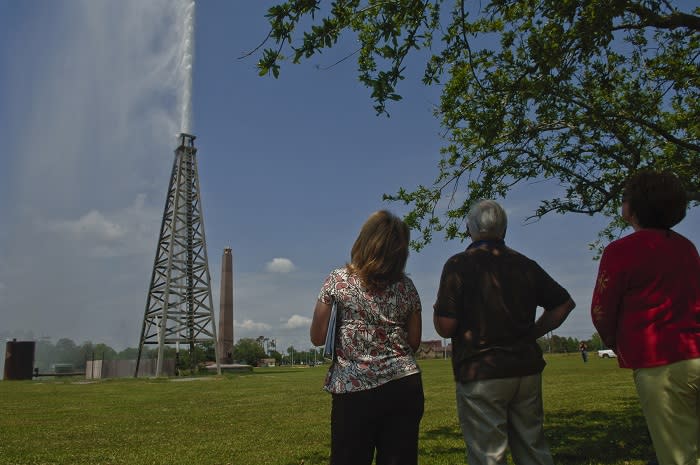 The Spindletop/Gladys City Boomtown Museum is a recreation of the city that grew up during the oil boom at the turn of the 20th century. Step back in time as you wander through the museum and experience the life of the early wildcatters. The boomtown replica captures the spirit of the Spindletop era with authentically based clapboard buildings, artifacts, and a working replica gusher. Special events and live re-enactments take place throughout the year.
Visit downtown Beaumont to see the Texas Energy Museum, Edison Museum and the Fire Museum of Texas, which pay homage to early twentieth-century technology – appropriate for the place where the modern fuel age began.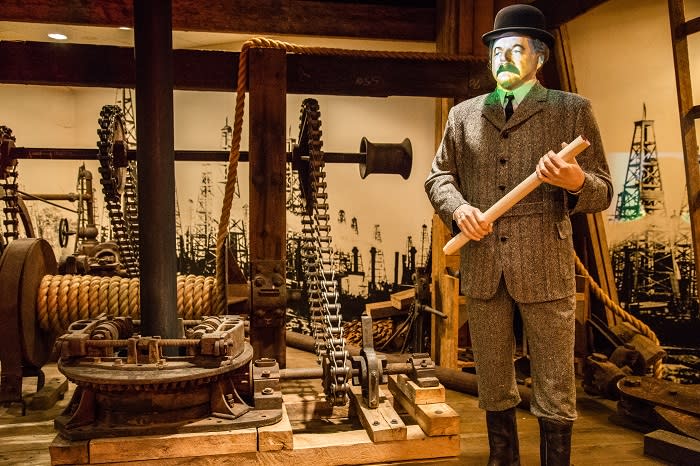 The Texas Energy Museum, which explores petroleum science and the history of oil exploration and production, tells the story of oil through colorful, state-of-the-art exhibits. The exhibits depict petroleum geology, oil and gas formation, the history and technology of oil production, and more. Talking robotic characters relate their stories of early Texas oil drilling amid historical surroundings and working artifacts while talking mannequins of historical characters relive the adventure for visitors.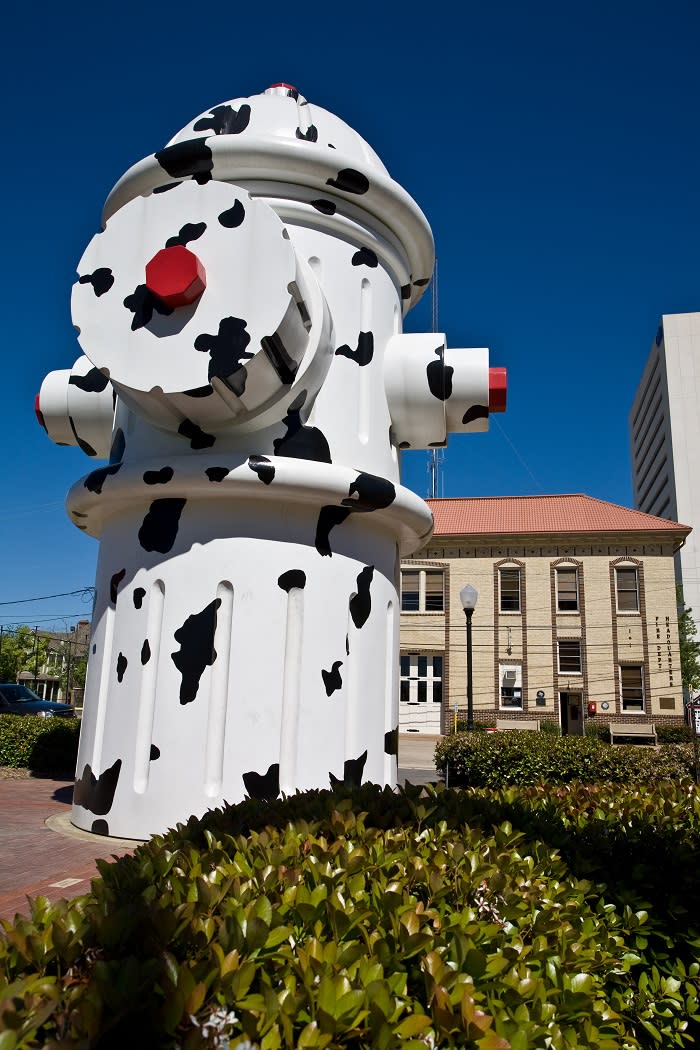 Open since 1984, the Fire Museum of Texas pays tribute to firefighters while housing a collection of antique engines and firefighting equipment dating back to the 1800s. You can take your picture in front of the original World's Largest Fire Hydrant, and children will enjoy dressing up in a firefighter uniform and driving the fire engine simulator. The museum also has a gift shop to buy souvenirs.
Witness the bounty of Spindletop at the Jefferson Theatre, which now serves as an entertainment venue for the City's highly popular Classic Movie Nights and the McFaddin-Ward House, a 12,800-square-foot beaux arts colonial home that tells the story of the McFaddin family which profited from the Spindletop oil discovery.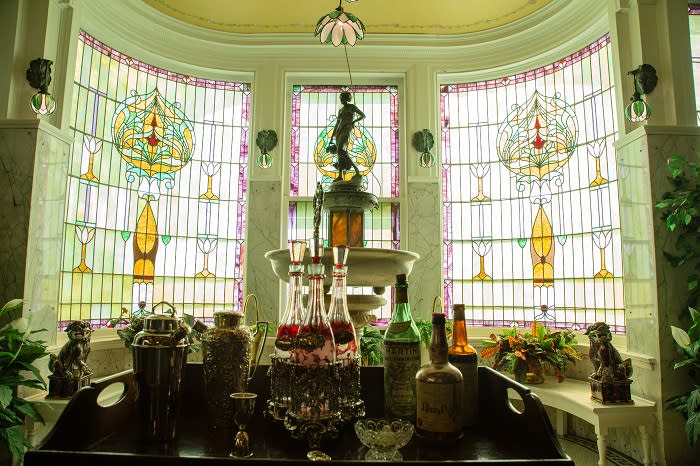 To learn more about the city's roots, you can tour the homes of some of its pioneers and prominent residents, including the Chambers House and John Jay French House. You can also discover Beaumont's military, sports and civilian heroes at the Clifton Steamboat Museum and the Babe Didrikson Zaharias Museum.
Before heading to Beaumont, browse experiences for trip ideas & suggested itineraries that include top picks for what to see while you're in town. Or, request a visitor guide online to get started planning.