Once known as that little place out in the country that you passed through on the way to the Texas Renaissance Festival, Tomball is fast becoming a foodie destination. Just 28 miles northwest of downtown Houston along the rambling rails of the BNSF Railroad, the small town is now home to an array of restaurants that attract food lovers from near and far.
Texas Monthly Magazine named Tejas Chocolate Craftory & Barbecue on North Elm Street the sixth best barbecue joint in Texas. Craft barbecue and chocolate truffles made from scratch on site are a pairing like no other. Next door visitors will find eclectic eats and oh-so-good bakery treats at Jane & John Dough's.
With only 44 seats set in a restored gas station, Bonfire Grill on Main Street is Tomball's newest night spot for tasty gourmet fare, infused cocktails and Texas whiskey. Come early or be prepared to wait for a table.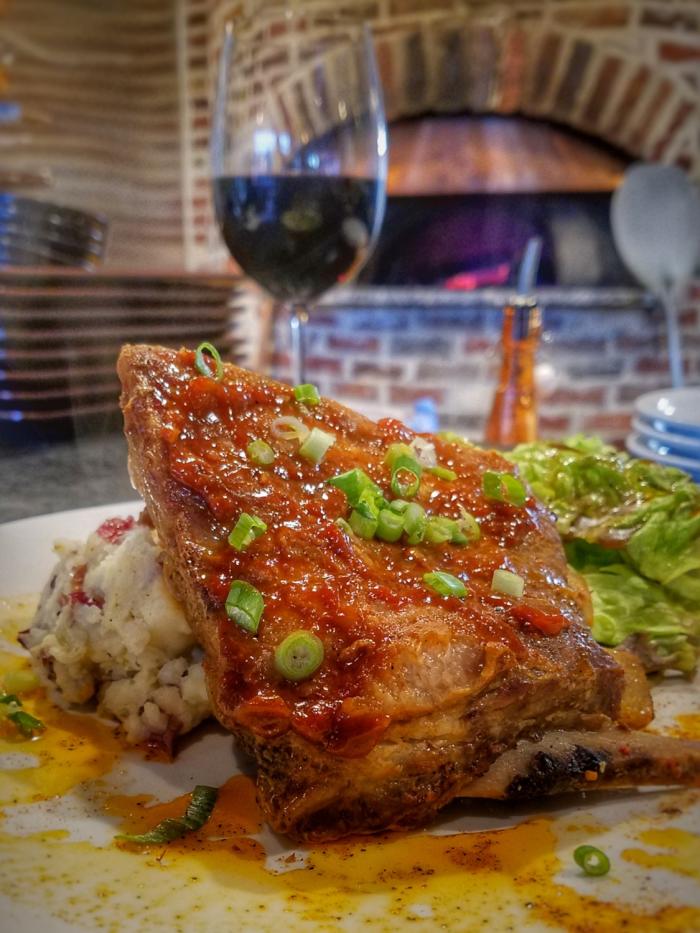 Cisco's Salsa Company's food is more than just Mexican. It's Mexican with a Baja California twist that continues to draw both locals and tourists to Commerce Street. From sizzling fajitas and tortilla soup from an old family recipe to nightly specials that you can savor in the huge outdoor patio, Cisco's serves up a cuisine like no other around.
Housed at the one-time site of Tomball's downtown cattle auction is Bratigam's Bar-n-Grill.  The restored barn is the perfect venue for enjoying sizzling steaks and burgers, savory salads and drinks from the restaurant's full bar.  Next door are the cozy Empty Glass Wine Bar and the 50's-styled Nonnie's Café & Soda Shop, where the soda jerks still hand-dip the ice cream like in the "happy" days.
After 20 years, the Whistle Stop Tea Room on Commerce Street continues to cook up the lunches and desserts that have made it a Tomball staple. Did we mention desserts? Try the Yum Yum Pie once and you'll be hooked.
On Main Street, get a taste of the sweet crepes, waffles and desserts of Wholly Crepe and the Blue Plate Specials at the Lunch Ladies. Across the street at Main Street Crossing, enjoy live music and juicy burgers every Wednesday through Saturday night. Who likes Roger Creager and Mickey Gilley?
Those looking for something bit more casual can find some of Houston's finest food trucks at 403 Eats, Tomball's first food truck park on East Main. Whether it's lobster rolls, street tacos, gyros or barbecue, you'll find it at 403 Eats.
With so much to choose from, Tomball is the destination for good eats just north of the big city. Take the short drive and grab some grub. We guarantee you'll be back.