Trade the bright city lights for starry nights just 40 miles north of Houston in Conroe. Conroe is home to an historic downtown with a vibrant and eclectic art scene, 2 community theatres, and live music every night of the week. Bordered by 22,000-acre Lake Conroe, Sam Houston National Forest, and W. Goodrich Jones State Forest, Conroe holds great appeal to outdoor lovers of all ages levels of experience. Conroe is the perfect destination for multi-generational travel.
The average person probably wouldn't take kindly to being told to "go jump in a lake" unless, of course, that lake is the scenic 22,000-acre Lake Conroe. Historically heralded as a fisherman's paradise, Lake Conroe is home to Largemouth Bass, Bluegill, Channel Catfish, and White & Hybrid Striped Bass. The lake has also hosted recent Bassmaster amateur and professional tournaments. Despite having been fished by some of the world's most acclaimed pros, the waters of Lake Conroe also hold priceless memories from generations of locals who have watched the sunrise while casting their lines in hopes of landing a lunker.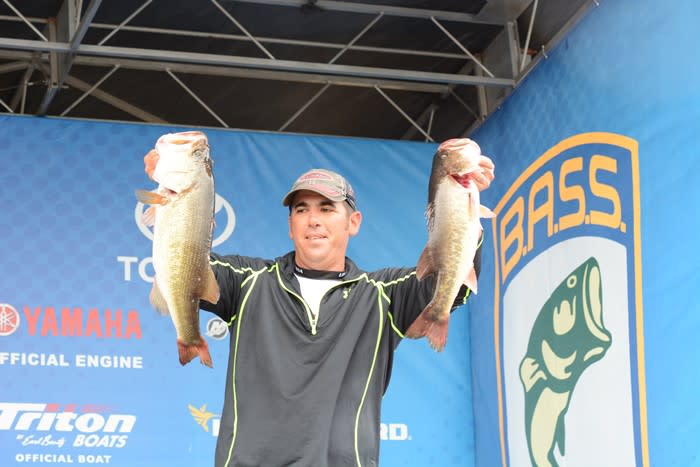 If the fishing at Lake Conroe doesn't lure you, there is plenty more to entice. Boat rentals range from bass boats, speedboats, and pontoons to party barges and yachts. Thirteen full-service marinas ensure you're on the water as quickly and as safely as possible. For the more adventurous of heart, head over to Ayers Island towards the middle of the lake to drop anchor and partake in a picnic lunch while watching the day's activities unfold before you on the water. If you're very lucky you might be able to see Zeus or Pegasus fly over. These two Grumman Albatross flying boat planes frequently take off from Conroe/North Houston Regional Airport and land near Ayers Island to the delight of on-lookers.
Are you an adrenaline junkie? Try your hand at flyboarding. Lone Star Flyboard and HydroRockets will have you propelling in and out of the water and doing acrobatics in the air in no time. For the fainter of heart maybe take your crew on a Dryft Cycle Boat which is a pontoon boat that has been equipped with 2 facing rows of 5 bicycles providing the horsepower for navigating Lake Conroe. The bikes are separated by an ice trough to ice down some incentivizing beverages and a stand- alone trolling motor to bring you back safely to shore in case you lose your giddy-up along the way.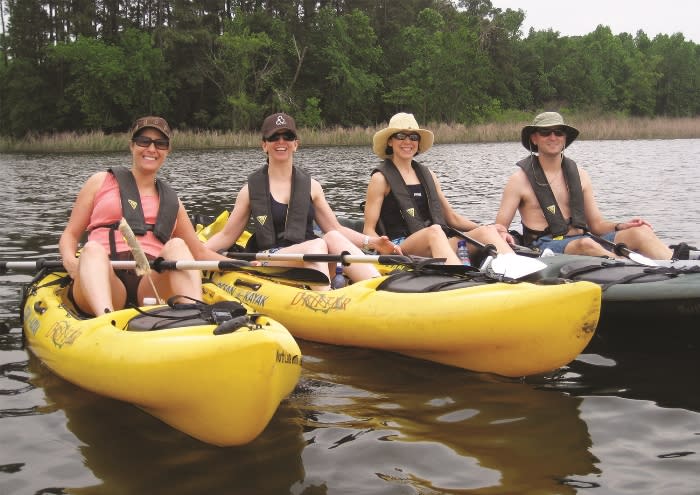 The north end of the lake is perfect for kayaking along the 156 miles of continuous shore line. North Lake Paddling Company provides concierge kayak service for regular kayaking but also for special paddle and peck (birding) and paddle and peddle (biking) packages. This is certainly the more serene way to take in the lake and see some amazing wildlife to boot.
Days on the lake are fun but the nighttime offers up its own special flair. Try out a dinner or cocktail cruise aboard the Southern Empress Paddle-wheeler, watch the game lakeside at Papa's or Wolfies, or just enjoy a great dinner on the deck of one of the many eateries on the water.
A lake as big as Lake Conroe just means more opportunities for big fun and lasting memories. There's just too much to do in a day so if you're thinking of checking it out, make sure to allow for enough time. Conroe offers 20 lodging properties as well as many private homes and cabins for rent.