It's that time of year that you anxiously wait around for. When the air gets a little cooler, football season is in full swing, pumpkin spice lattes are back, but most importantly Halloween is here. With so much to do in Beaumont during the month of October, we put together a guide for things to do on Halloween weekend.
Spindletop Spookfest (October 26)
With speculation of oil on Spindletop Hill in Beaumont, Patillo Higgins and his colleagues wanted to develop an industrial town for those who were drilling and working in the area for the Gladys City Oil, Gas and Manufacturing Company. So, in 1892, Gladys City was born. After the Lucas Gusher erupted in 1901, more than 600 oil companies were chartered, including Texaco, Gulf and Mobil. After declining in 1903 and booming again in 1926, activities at Spindletop slowed down in the 1950s clearing the sight for sulphur mining. Now, Spindletop-Gladys City Museum lets you travel to the past, with buildings modeled from the early 1900s oil boom. Many of the artifacts found in the exhibits are from that time and a working replica of the Lucas Gusher that blows water stands just like the original blew oil in 1901.
The Spindletop Spookfest offers families the chance to tour the grounds, meet some people of the past, play ghostly games and go trick-or-treating! Lamar University students will be handing out candy and leading the games.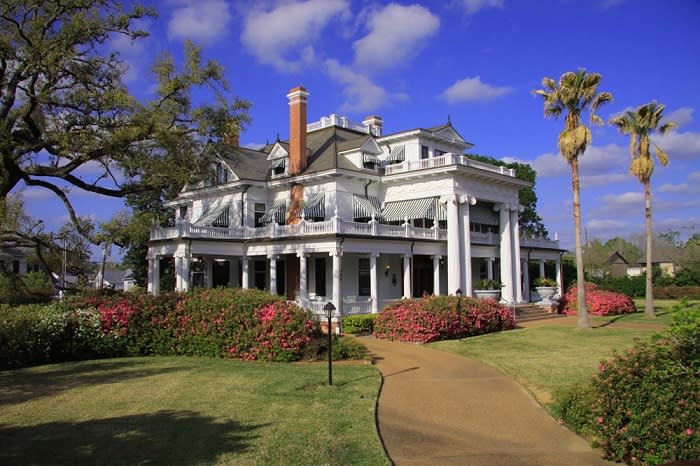 McFaddin-Ward House Fall Picnic (October 26)
Designed by one of Beaumont's first educated architects, William Conrad Mauer, and built by Texas oil and cattle pioneers in 1906, the McFaddin-Ward House is a must-see Beaumont destination. The home boasts 12,800 square feet of space with large columns, sweeping porches, with fine original furnishings and antiques. The grounds are spacious with flower beds and gardens. At its Fall Picnic, the house rolls out the green carpet on the lawn just for you. Bring lawn chairs, blankets, babies, and baskets for your own family picnic, and listen to the Kaiser Brothers while enjoying games and good food.

Chambers House Museum Haunted Halloween Tour (October 26)
Chambers House, built by prominent Beaumont businessman, Hardee Turner in 1906, was sold to the Chambers family in 1914. C. Homer and Edith Fuller Chambers moved in with their daughters, Florence and Ruth. After college, Florence and Ruth moved back to Beaumont, never marrying and living in the home together until their deaths. The home was not touched for 100 years, accumulating a treasure trove of artifacts with tons of history.
Through the Haunted Halloween Tour, visitors wander the halls of the historic home to get a one-of-a-kind look into the past. Guests of all ages will enjoy getting a peek into the lives of departed Chambers family members portrayed by costumed actors. Don't miss this spooky experience.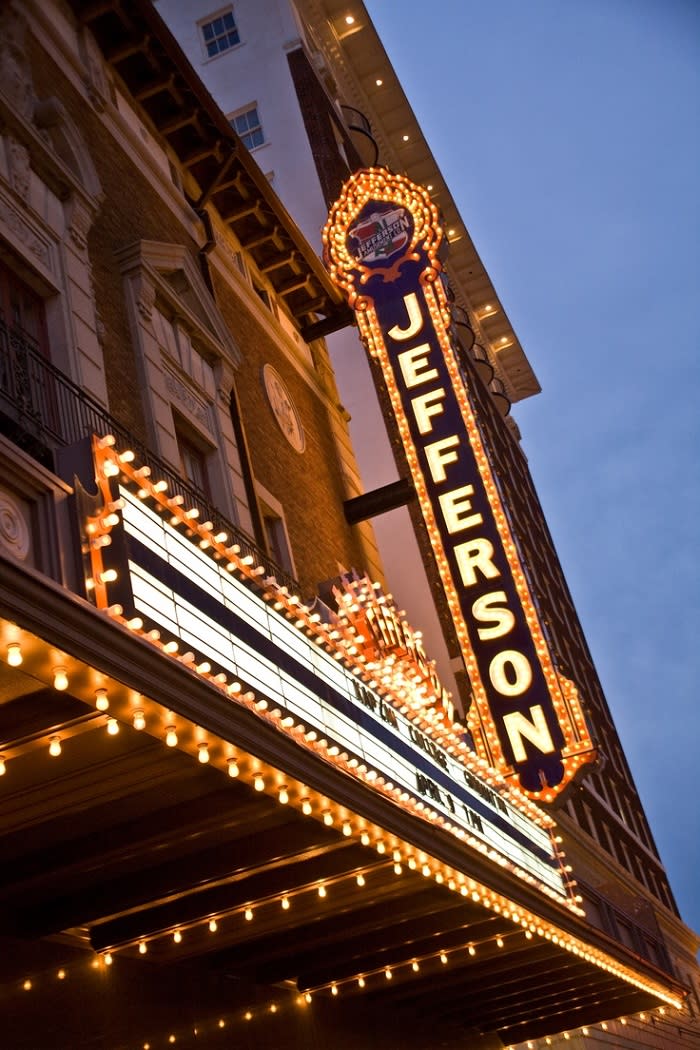 Classic Movie Nights: Rocky Horror Picture Show at the Jefferson Theatre (October 27)
Experience the cult-classic unlike ever before at the Jefferson Theatre in Downtown Beaumont. The Jefferson Theatre opened in 1927, hosting traveling shows, vaudevillians and community talent. Best known for its magnificent Robert Morton Wonder Organ and an intricately renovated infrastructure, the theater still stands and is now host to anything from Classic Movie Night to talented musicians.
Enjoy craft beer, wine and snacks as you take in the historical movie theater. We can promise you don't get experiences like this every day!
For more information on these Beaumont events, head on over to our calendar.