Nestled in the tall pines of east Texas, between Dallas and Houston, you will find a serene place rich in history, culture and the outdoors: Huntsville, Texas. The home of General Sam Houston, who fought for Texas's Independence, Huntsville is a perfect spot for a relaxing getaway or day trip.
A great way to start your Huntsville tour is to spend the day tracing the steps of General Sam Houston. The 77-foot Sam Houston Statue by artist David Adickes is the most photographed statue in Texas and is visible six miles south of Huntsville on Interstate 45. Next, visit the Sam Houston Memorial Museum, which houses the largest collection of General Sam Houston artifacts, now including a display depicting his beloved wife Margaret Lea Houston. The museum is located on 15 acres of Houston's original homestead where you can tour several buildings in a beautiful park and pond setting and enjoy a picnic lunch.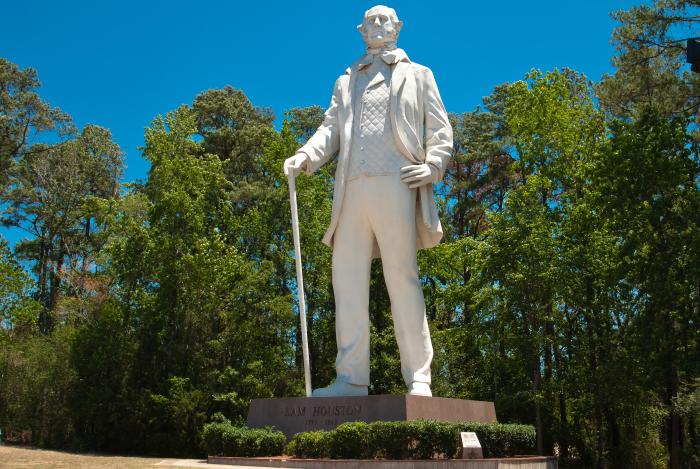 If you love art, visit The Wynne Home Arts Center, located near downtown on a picturesque 1.5-acre site along the banks of Town Creek. The arts and cultural center features a main gallery with permanent and rotating exhibits, a classroom and instruction space, a ceramics studio and kiln, and a gift and souvenir shop. Dine at the Farm House Sweets and Eats where nostalgia takes you back to the early 60's with homemade candies, old fashioned milkshakes and good food. Then, walk it off by touring or shopping our Historic Downtown Square, offering specialty retail, gift and antique shops.  The downtown square paints a picture of rich history, one that visitors can experience in a walking tour of the area. The Trompe L'Oeil Murals (trick the eye) paintings in the downtown square are unique and extraordinary. They were created by world-renowned New York artist Richard Haas. 
For the museum enthusiast, the Texas Prison Museum houses interesting artifacts – from inmate arts and crafts, confiscated weapons, photographs, models of prison units, and the infamous electric chair, "Old Sparky."  Visitors can also step inside a model of a typical prison cell. On the grounds of the museum is the Texas Department of Criminal Justice Monument and Sesquicentennial Plaza, a tribute to Texans who have made the prison system one of the world's best throughout its 150-year history.  The HEARTS Veterans Museum of Texas displays artifacts and wartime memorabilia from each of this nation's contemporary wars while volunteers share their stories and military history with visitors of all ages. 
Outdoors enthusiasts have plenty of activities to choose from.  Huntsville State Park is open year-round and allows camping and lake activities like kayaking and swimming. Hiking, biking, horseback riding and nature exploration are also popular activities at the park.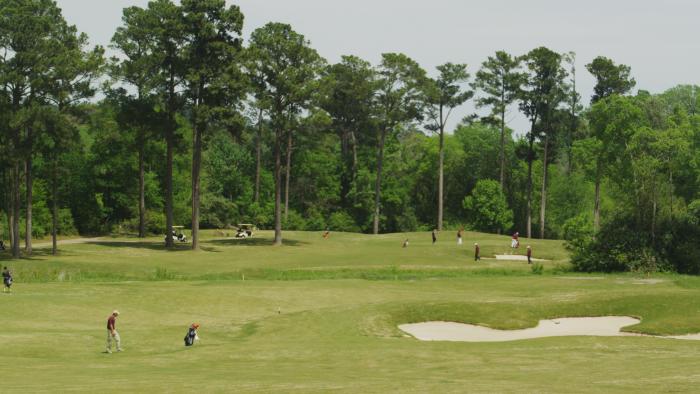 The Raven Nest Golf Course is a natural terrain, 18-hole course on par with the most expensive private clubs that blends into the rolling wooded landscape of Huntsville.
Enjoy a hike along the 105-mile Lone Star Hiking Trail at the Sam Houston National Forest, one of the largest national forests in south Texas and home to beautiful landscapes.