Mark your brand new 2018 calendar with some can't-miss events around Houston in January and February.
Get to work on your New Year's Resolution by signing up for a Heritage Hike through
Sugar Land
. Hosted every second Saturday of the month, the Heritage Foundation of Sugar Land guides visitors on a walking tour around Sugar Land's historic district. Visitors are guided through the historic neighborhood known as The Hill and stop at the Heritage Foundation Museum located in the former Imperial Refinery. The tour lasts 1.5 hours and is rich with history and mileage. Who said exercise had to be boring? Find more information about the Heritage Hike
here
.
If you'd like to experience history without wearing out your tennis shoes, we invite you to go back in time for a day packed with re-enactments, activities, craft demonstrations and entertainment at Spindletop's 117th Anniversary Celebration in
Beaumont
on January 13th from 10:00 a.m. – 5:00 p.m. The fun will be led by The Big Thicket Outlaws, who will perform re-enactments, demonstrations, and be available for photo opportunities throughout the day. The main event is the blowing of the gusher! Don't miss it at 10:30 a.m. and 4:00 p.m. Learn more
here
.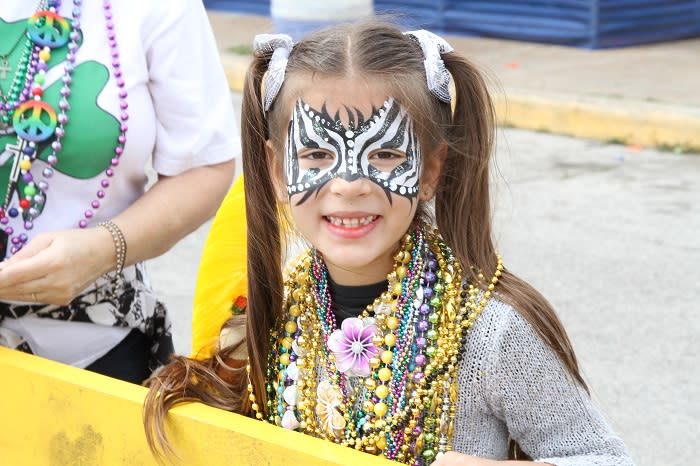 Houston is the Culinary and Cultural Capital of the South, and the region delivers on that promise. Let your inner Cajun out at Mardi Gras of Southeast Texas from February 8-11 in
Port Arthur
. Catch beads from lighted parades, dance at live concerts, and feast on Cajun delights. Motor and walking parades feature royalty and revelers while a carnival and kid zone provide a family friendly experience. For more information and to purchase your tickets online, click
here
.
Indulge your cultural sensibilities and inspire yourself when you attend The Inspire Film Festival in
The Woodlands
from February 15-19. The festival is dedicated to entertaining and inspiring audiences with films and stories that celebrate the human spirit. A quick day trip from Houston is all that stands between you and the opportunity to view these beautifully shot films featuring fascinating locations from around the world. Purchase tickets, watch trailers and more
here
.