Foodies and casual diners can take a trip around the world through Sugar Land's foodie scene. Reflecting its location within the most globally-diverse county in the United States, Sugar Land boasts an array of cuisines just a few miles apart from each other.
Begin your journey at local restaurants that are putting their spin on American classics. Jupiter Pizza & Waffle Co. specializes in exactly what its name suggests, pizza and waffles, but its unique flavors are what keeps people visiting this Sugar Land establishment over and over again.
You can grab a tried and true pepperoni pizza or try their more creative Plutonic Jam Pizza topped with bacon and blueberry preserves. Sister restaurant Guru Burger & Crepes serves up gourmet-style burgers with fun names like The Pancho, Bruno Marsh-room and Purple Rain; while The Ginger Mule Tonics & Meals, also part of the same family of restaurants, offers classic American bites such as shrimp and grits, BBQ pork belly bites, and more.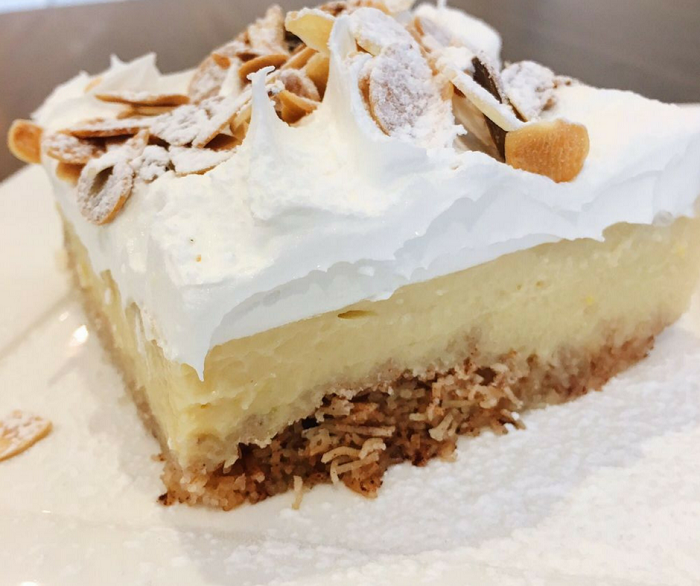 Ekmek from Anonymous Artisan Bites & Coffee Bar - Photo Credit: Catherine V.
You won't need to pack your sunscreen or a passport to experience traditional South American churrasco-style dishes at Texas de Brazil and Churrascos. You can also head off to the Mediterranean for gyros and shawarma at Dumar's Mediterranean Grill; and Anonymous Artisan Bites & Coffee Bar, which was recently named as the "Best Bakery in Texas" by BuzzFeed, for Greek desserts like ekmek and koulourakia.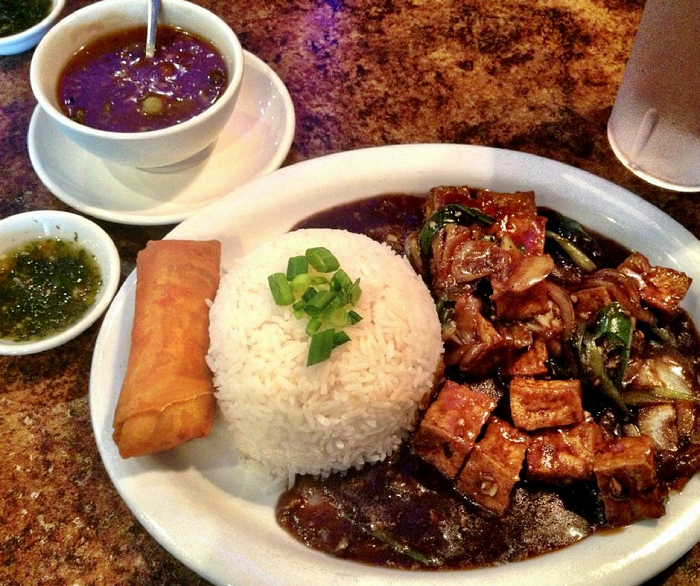 Tofu Lunch Special from Aling's Hakka Chinese Cuisine - Photo Credit: Ellen C.
Finish off your globetrotting adventure in Sugar Land with a stop in Asia. Start with something out of the ordinary at Aling's Hakka Chinese Cuisine. The restaurant boasts a combination of old world Chinese recipes with Indian flavors like Hakka egg noodles, veggie Manchurian gravy, paneer chili and chicken lollipops. Visitors can enjoy hearty bowls of pho at Pho Ben and ramen at Oba Japanese Cuisine; and savor delectable Mee Goreng noodles at Singapore Café and spicy Pad Thai at Songkran Thai Grill.
Whether savory or sweet dishes whet your appetite, Sugar Land's global experience has it all.