If you're ready to have a fun-filled summer outside of Houston's city limits, we've got the perfect list of events you won't want to miss!
July
 
Beaumont 4th of July celebration
July 4
Fireworks, live music and a musical performance in downtown Beaumont are all on the agenda. Kids can enjoy the Rotary Centennial Playground and other activities. The event is free so bring your lawn chairs, blankets and coolers (no outside alcohol) for a wonderful night!
180th City of Galveston Celebration Independence Day Parade and Fireworks
July 4
You won't want to miss this wonderful evening celebration of American Independence featuring a glittering parade and a 20-minute firework display over the Gulf! The parade starts at 7pm and the fireworks are set to pop at 9:15pm near 37th street and Seawall Boulevard. 
4th of July at The Woodlands
July 4
Enjoy a weekend in The Woodlands with a jam-packed 3 days of events. Start off with the musical stylings of the Houston Symphony in the Star-Spangled at the Cynthia Woods Mitchell Pavilion on July 3rd. Don't miss 43rd annual 4th of July Parade at 9am, beginning and ending at The Woodlands United Methodist Church. Finally, you'll find an amazing way end to the day with the Fireworks Extravaganza beginning at 9:30pm which is sure to leave you feeling patriotic!
Fire up the Bands in Conroe
July 6
Join the City of Conroe Firefighters Association and First Bank in raising money for the Muscular Dystrophy Association. Have an amazing night filled with great music, food and people at Fire up the Bands, where 100% of the money gets donated to charity. Conroe's recent designation as one of Texas' Music Friendly Communities makes them a perfect fit for live music lovers!
Concerts in the Park
July 11, 18, 25 & August 1, 8
Get ready for your Thursday nights to be full of fun, free music with Deer Park's concert series! Whether you're into Alternative, Jazz, or Faith-based music, they've got the band for you.
Apollo 11 50th Live at Space Center Houston
July 20
The Johnson Space Center and NASA have put together this family friendly celebration and concert, honoring Neil Armstrong's first steps on the moon 50 years ago and culminates at 9:56pm (the time at which Armstrong stepped on the moon) with an interactive, live countdown that is sure to keep you singing and dancing with performances by Walk the Moon and Phillips Phillips.
Apollo Moon Landing Anniversary Event in Brazosport 
July 20
Celebrate the 50th anniversary of the Apollo Moon Landing with an outdoor safe solar and moon viewing, a moon landing inspired art exhibit, a special moon science exhibit at the Brazosport Museum of Natural Science and a movie shorts festival. 
August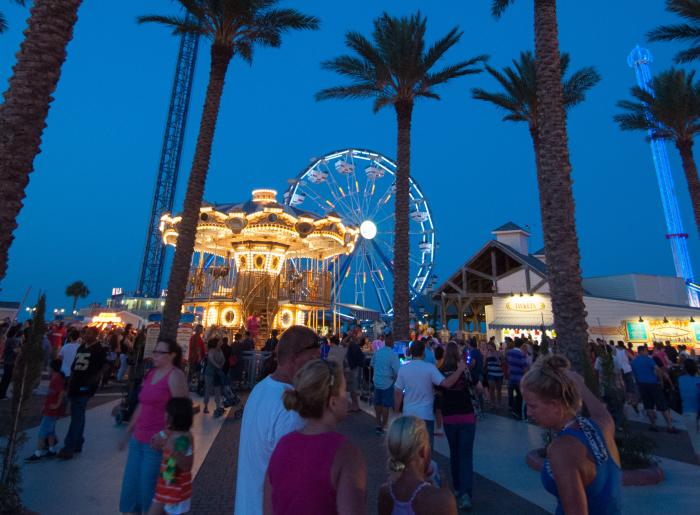 (Kemah Boardwalk)
Tomball Parade of Lights
August 2
Starting at 9:15pm, this event is a fantastic way to end the day, the parade will run on Main St. from Vermon Blvd. to the railroad tracks and finish on Peach St. Don't miss out on this celebration of lights, followed by a fireworks display
Free Family Arts Day
August 10
The Art Museum of Southeast Texas (AMSET) is hosting a Free Family Arts Day which is the perfect way to get your whole family active and creative. The event will be located in historic Downtown Beaumont at the AMSET and will offer entertainment, face painting, refreshments and activities for children. 
National Rollercoaster Day at Kemah
August 16
Celebrate National Rollercoaster Day by riding the Boardwalk Bullet and enjoying an evening filled with rides, food, friends, and discounts. 
Feast with Fluffy Food Truck Festival
August 17
Comedian Gabriel "Fluffy" Iglesias is coming to Freeport to take part in an event which features the best of two worlds: comedy and food trucks. Don't miss out on the opportunity to experience 25 Nationally recognized and award-winning food trucks from all over Texas and a stand-up show performed by Mr. Fluffy himself. 
AIA Sandcastle Competition
August 24
Don't miss over 60 teams competing to win The American Institute of Architects' Sandcastle Competition Golden Bucket Award. Firms have been preparing for months to create sculptures that are original, artistic, and aesthetically pleasing. Feel free to bring a picnic and make a day of it!
Muddfest in Beaumont
August 28
If you're interested in a night of Rock "N" Roll then look no further because Muddfest is the event for you! The event takes place at the historic Jefferson Theatre where you'll be sure to sing along with Puddle of Mudd, Saliva, Trapt, Rehab, and Tantric in a show that is perfect for the Rockstar in all of us. 
September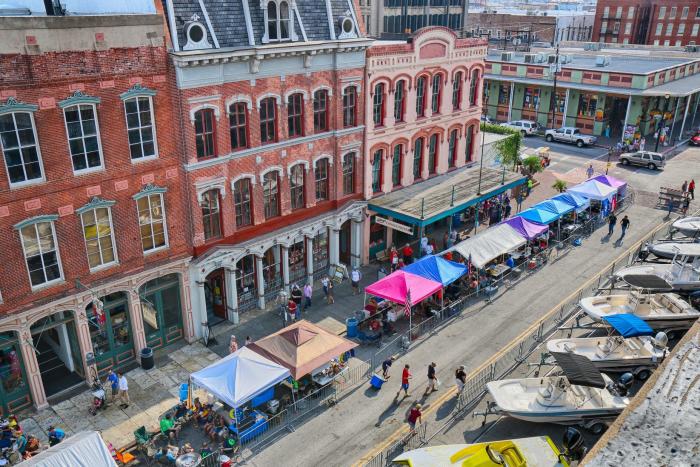 (Galveston Island Shrimp Festival)
Mustang Car Show in Kemah
September 7
Swing by Kemah to celebrate the 55th anniversary of the Ford Mustang at the All Mustang Car Show on the boardwalk. All proceeds from this event benefit M.I. Lewis Social Service. Have your family tag along for discounts on Kemah Boardwalk all day as well as live music!
Craft Beer Festival Beaumont
September 14
The annual Craft Beer Festival is a huge hit in southeast Texas. With a variety of brands and types of beer, this event is sure to be a fast seller. Get your tickets now so that you can join the fun and expand your palate!
Huntsville Antique Show
September 21
If you love quirky, one-of-a-kind antiques, collectibles and funky junk, this is the perfect event for you! The Huntsville Antique show is back and you won't want to miss it. 
21st Annual Woodlands Family YMCA Dragon Boat Team Challenge
September 26-29
This year teams will race colorful, dragon-headed boats across Lake Woodlands, participate in games and enjoy friendly competition in support of the community—strengthening programs provided by The Woodlands Family YMCA. Proceeds benefit their Annual Campaign which ensures that everyone has the opportunity to learn, grow, and thrive at the Y! 
Galveston Island Shrimp Festival
September 27-29
With two full days of shrimp, music, and fun, you won't want to leave! Event activities include a Shrimp Gumbo cook-off, gumbo tasting, an official 5k, Lil Shrimp's Parade, live music, vendors and more! There's plenty for the whole family to enjoy so don't miss out.