Killen's Texas Barbecue 
It's no secret that the south has the world's best barbecue (duh!) and the greater Houston area is not an exception. Hop in your car and take your taste buds on a trip to flavor town with these drool-worthy, food coma inducing restaurants, where the brisket is just as important as the service, and the dessert is just as sweet as the southern hospitality.
Killen's Barbecue in Pearland is a must-eat staple in the greater Houston area. Chef Ronnie Killen has made Killen's Barbecue a household name winning titles like Food Network's #2 Top BBQ, Hottest BBQ Joints and Houston Chronicles #8 Best Restaurants thanks to his savory menu and delicious smoked meats. The family-owned restaurant has been around since 1969 and its inventive sides and irresistible desserts pair wonderfully with their briskets, ribs and sausages.
Must try: The slow smoked brisket is a Killen's favorite and is sure to leave your tummy full but your taste buds wanting more.

Nationally known Gerard's Barbecue was featured on ESPN's show True South, where they showcased Gerard's fresh beef links, pork bones, brisket and sides like dirty rice and potato salad that complement the meats in a way your palate could only dream of.
Must try: Fresh beef link covered in their special sauce with a side of dirty rice and beans, and for dessert a fresh slice of sweet potato pie that you won't regret.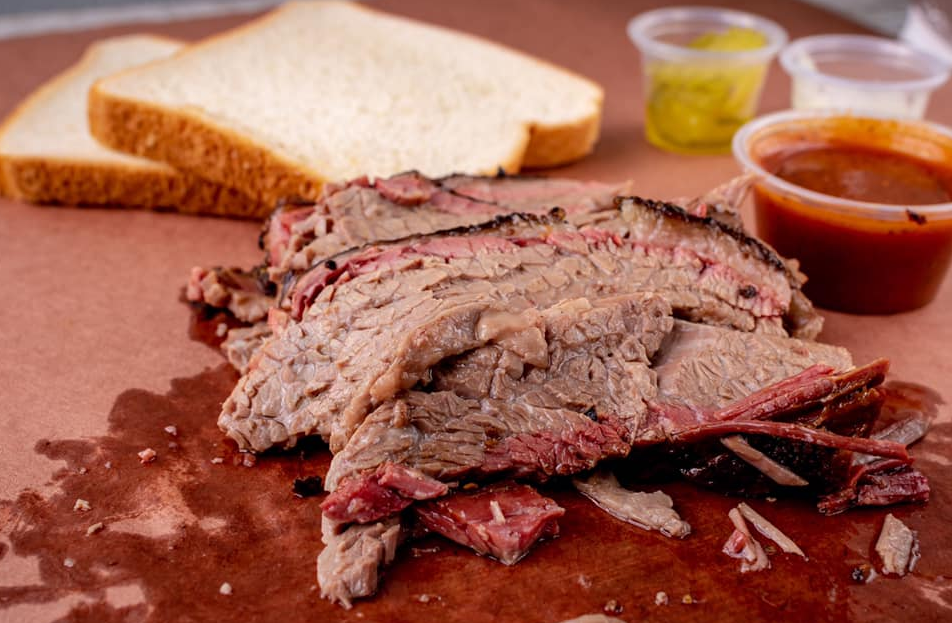 Located in the heart of Galveston, Pennies TexMex serves a fusion of Tex-Mex food and Texas BBQ with dishes like smoked brisket representing the "Tex" and Barbacoa and tamales made fresh representing the "Mex". Everything is cooked fresh daily and their famous tamales are wrapped in a delicious homemade masa and stuffed with a blend of pork and beef. Hurry and get to Galveston soon because they have a limited supply daily and you won't want to miss out!
Must try: Tamales and slow smoked brisket sliced to order. What more could anyone ask for?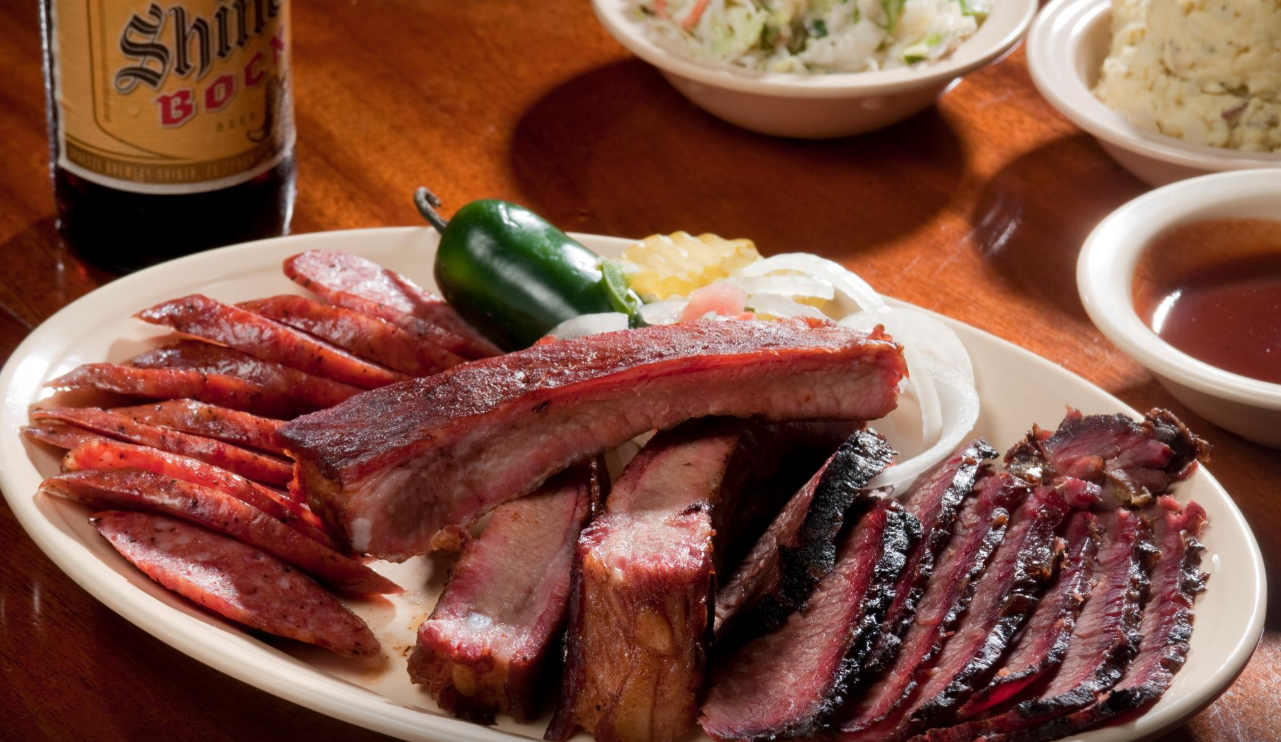 If you love a great BBQ cuisine matched with some locally brewed craft beer, then Dickinson BBQ is the place for you! They offer a variety of menu items like burgers, sandwiches and their famous ribs to pair with their delicious coleslaw and a cold Texas craft beer. "Best of the Bay BBQ & Family Restaurant" recipient three years in a row from 2011-2013, there's no doubt that you'll want to take another trip to the Bay Area and have some more tasty treats.  
Must try: their famous juicy slow smoked brisket has the perfect balance of tender meat and fat, just enough to keep you coming back.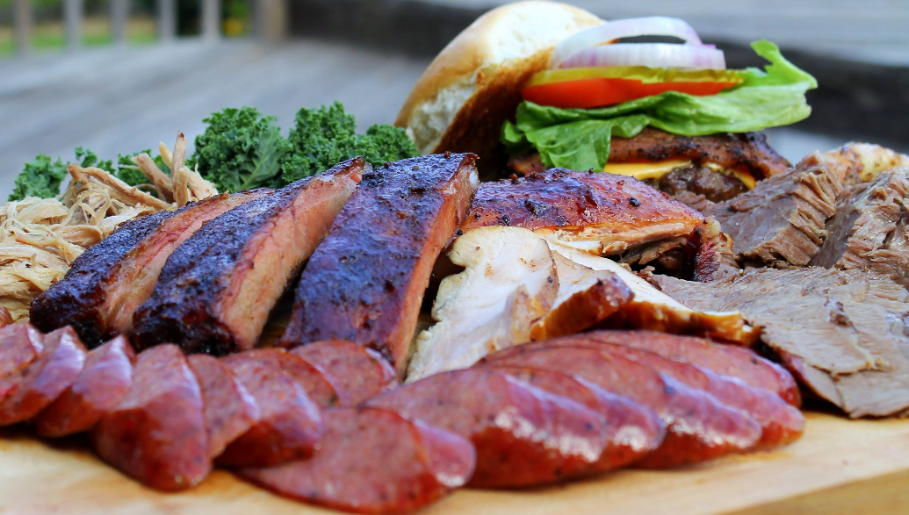 Red River BBQ is the place to be since 2002! They just opened a brand-new restaurant in League City and they offer not only great food but amazing live music every weekend on their patio. Come in on Tuesday or Saturday try their amazing all you can eat pork ribs. We also recommend their weekday lunch or famous brisket sandwiches if you're in a hurry! This family owned restaurant has everything you could every want with barbecue delicacies, a friendly staff, great specials and live music.
Must try: All you can eat pork ribs, challenge a friend and see who is the rib eating champion!

Boomtown BBQ is the home of many BBQ classics like slow cooked brisket and ribs, but it also offers a Mexican food fusion that will have you coming back for more. You can enjoy a Taco Bomb which features pulled pork and cheesy potatoes in a flour tortilla with all the fixings, or if you're looking for a way to spice up your brisket then try the G7: a brisket and pulled pork sandwich that's drenched in queso. Yum!
Must try: BBQ Nachos with pulled pork, queso, onions, jalapenos and BBQ sauce. Need we say more?

There's no better way to make your mouth water and your stomach rumble than talking about the amazing food at McKenzie's. They've got everything from juicy brisket to crispy, fried pickle chips and peach cobbler. It's time to stop thinking about how hungry you are and drive to Conroe to satisfy your cravings. You'll thank us later!
Must try: Their new barbeque rolls stuffed with pulled pork or jalapeno sausage and cheese.

4-corners BBQ has a variety of homestyle dishes representing different parts of the south, and you won't want to miss a single one. Try their blackened tilapia and shrimp or Cajun meat loaf if you're feeling adventurous, or their sliced brisket and baked potato with all the fixings if you're in the mood for something a bit more traditional. Either way, you won't want to miss out on all the delicious food offered here!
Must try: Their rib sandwich, and for dessert some banana pudding.