By day, Old Town Tomball is filled with eclectic antique and specialty shops, mom-and-pop eateries, live entertainment, festivals, and a quality of life that makes living in a small town very desirable. But, late at night when the moon is high and the streets are empty, Tomball is said to host a "spirited" night life filled with unexplained incidences involving things that go bump in the night. Tomball, 28-miles northwest of Houston, is known as the small town with the big haunts. Read on to learn where in town you may run into a mischievous spirit. 
THE ALLEY GHOST OF ELM STREET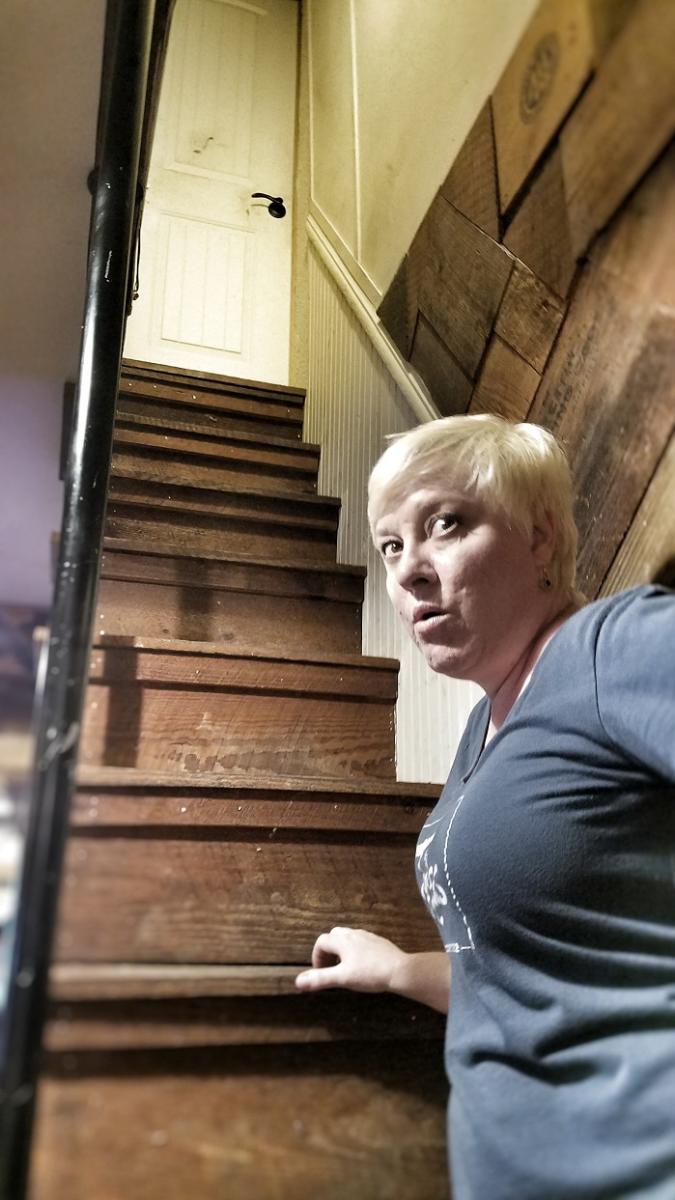 Along the railroad tracks on North Elm Street, you'll find Tomball's newest award winning spot for craft barbecue and to-die-for handmade chocolate. Tejas Chocolate + Barbecue is located in what many old-timers say is the oldest house in town. So, what better place to find a resident spirit with a love for good food? 
Recently named the top sixth barbecue joint in Texas by Texas Monthly Magazine, Tejas is one of the town's hot spots for "unexplained late night groans, and the sound of footsteps in the attic and on the staircase," said co-owner Scott Moore, Jr. "When we moved into the building it got my attention real fast."  
Moore said that he had heard tales from neighboring shop owners about a ghost named Travis who wanders the street at night. "We were working late one evening and our back alley gate opened and then slammed shut," he said. "There was no one in the alley and no breeze whatsoever. It was unnerving." 
Moore sees Travis as more of a prankster, but, "sometimes it gets borderline uncomfortable being alone here," he said. "I've never experienced the weird things that happen here anywhere else." 
When Travis isn't making mischief at Tejas, he's making himself known next door at Jane & John Dough Bakery. Housed in an old house built in 1936, the eclectic coffee house is filled with energy. "You can feel it all around," said owner Jane Wild. Co-owner John Blankemeyer agrees, adding that the energy is strongest in the hallway leading from the kitchen to the main dining room. "When you pass through the hallway you get the feeling you're being watched," he said. 
Like his friends at Tejas Chocolate + Barbecue, Blankemeyer believes that Travis is a joker. Things that go missing only to show up elsewhere, knocking on the kitchen door when there is no one on the other side, and the occasional voices and shout-outs are reminders that they are sharing space with an unseen guest.   
GRANNY'S GHOST 
The mischievous spirit at Granny's Korner across from the historic Tomball Depot has been named Gertie by shop owner Mary Harvey. For years the sprawling antique and gift shop on Market Street has experienced unexplained voices and activities both day and night. 
"I'm sure that there's a ghost here. Customers have even commented on it, too," said Harvey. "Gertie slams doors, causes things to fall, makes all sorts of noises, and has even touched people as they shop."   
Feeling a presence is one thing, but actually coming face to face with Gertie in the shop one day was all the proof Harvey would ever need. "I walked around a wall and nearly ran over her," she said. "Thinking it was a customer, I put my hand up to keep from bumping into her. That's when she just disappeared." 
THE MUSEUM MYSTERY 
Nestled among the giant oaks on North Pine Street just off of Main is the popular Tomball Museum Center with its collection of historic homes and buildings.    
The Griffin House, constructed in the early 1860s by renowned builder Eugene Pillot, is a beautifully restored example of Civil War era architecture complete with its own apparition in the attic. 
According to Museum Director, Charles Hall, stories of a female spirit in the Griffin House have circulated for years. The figure of a woman dressed in period clothing has appeared in the upper reaches of the home and she has been seen more than once rocking quietly in the parlor. 
SPRING CREEK SPECTERS 
During the Civil War a Confederate powder mill sat in what is now Spring Creek Park, just a short drive from downtown Tomball. In 1864, a horrific explosion destroyed the facility killing three men working there. The force of the blast was so great that it created a huge crater that filled with water over time and became a popular swimming hole for locals. 
Despite rumors of spirits at the pond and in the surrounding woods, the lure of the cool dark water continued to draw swimmers willing to risk a ghostly encounter for a quick dip to the powder mill site. Unfortunately for some that decision ended in their death. After several curious drownings, the powder mill pond was fenced but the rumors remain even today.