It's that time of year again! Crawfish season is back in Houston once again, this time a month early due to warmer weather in the region this past November and December. We pulled together a list of the 12 mudbug staples in Houston to help you navigate this delicious time of year. Whether you prefer Vietnamese or Cajun style boils, Htown has them all!

(Pro Tip: If you don't know the proper way to eat crayfish, need beer pairings, or want a great recipe, check out our Crawfish Season in Houston page.)

Click image above to learn more about crawfish season in Houston
Cajun Style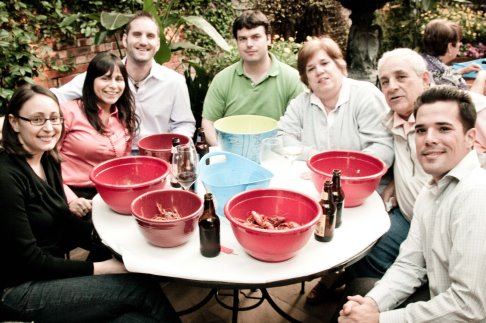 Chef Danny Trace shares his acclaimed Texas Creole Crawfish boil recipe here. But if you're looking to sit down at his iconic Midtown restaurant, be sure to sign up for one of his highly attended boils in the restaurant's courtyard.  learn more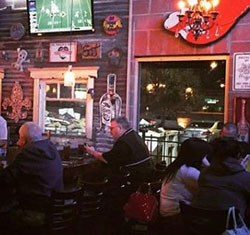 Montrose favorite BB's Cajun Café offers a menu of Texas Gulf Coast and New Orleans-inspired favorites. The café serves buckets of juicy Cajun-style crawfish in addition to 15 different po'boy varieties and salads. Wash it all down with a wide selection of frozen daiquiris and margaritas. And best of all, BB's Montrose location is open 24 hours!  learn more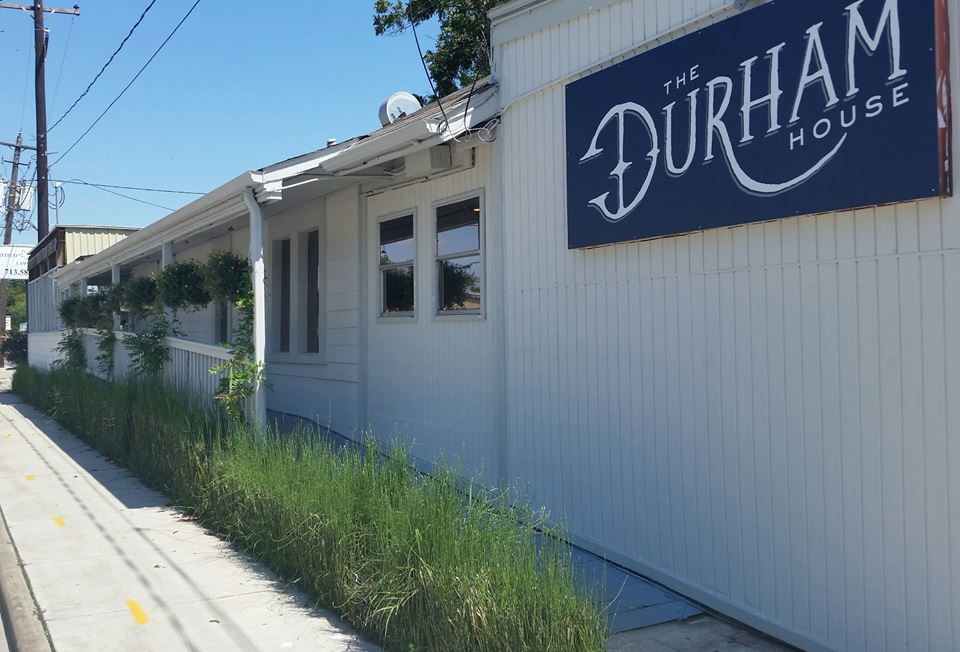 The Durham House
The recently opened Durham House has been all the buzz along Houston's Washington Ave. culinary corridor. Chef Mike McElroy's spicy savory crawfish entrée promises to please. The restaurant also offers no-fuss creole cuisine like gumbo, oysters, and gulf grouper.  learn more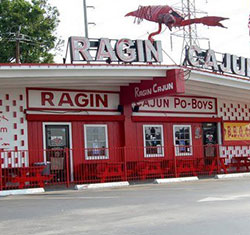 Laissez les bon temps rouler! This one-stop-shop of a Cajun restaurant pulls out all the creole cuisine stops. Ragin' Cajun serves up a steaming bucket of spicy crawfish served with potatoes and corn on the cob. The local Houston chain offers a wide variety of other Cajun favorites including their famous gulf-caught crab and shrimp gumbo. Don't forget the NOLA beignets for dessert!  learn more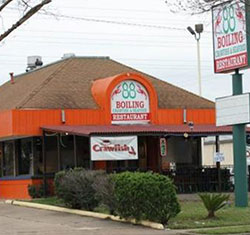 At Memorial's 88 Boiling Crawfish & Seafood you'll definitely want to go for the "88 Special" – a seasoning mix of lemon pepper and Cajun spices all drenched in garlic butter. Get one boiled potato and corn on the cob with every 2-pound order.  learn more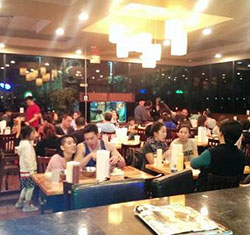 Boudreaux's puts a new twist on an old favorite. "Kitchen Recipe" crawfish are boiled alongside tart lemon and orange slices, along with garlic, butter, and onions. Boudreaux's offers a traditional style boiled and soaked crawfish in authentic Cajun spices. Don't want to peel? Try a heaping plate of dirty rice and crawfish étouffée.  learn more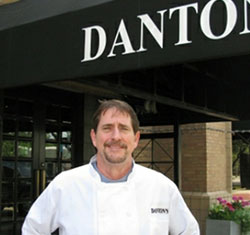 Hungry for crawfish but want something more than the traditional boil? Head to Danton's for crawfish bisque, sautéed crawfish tails, fried crawfish tails, crawfish enchiladas, crawfish magnifique, crawfish étouffée, and crawfish po' boys. Chef Danton Nix also serves his own flavorful crawdad boil to compliment the different menu options.  learn more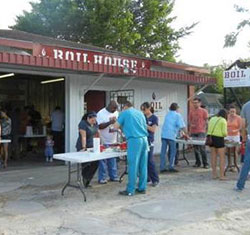 Boil House is all about authentic Louisiana mudbugs. Tucked away in the historic Heights neighborhood, the small restaurant offers little more than a friendly place to sit down for a bountiful bucket of crawfish. That being said, you'll also find Cajun classics like homemade sausage, Boudin empanadas, and jalapeno pecan pies on the menu. Boil House offers a carry out service and catering.  learn more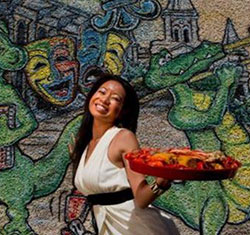 The creole jewel of Houston's EADO neighborhood, The Cajun Stop brings the heart of Louisianan cuisine. Crawfish, shrimp and crab legs are all boiled to perfection while Cajun and Mardi Gras music plays throughout. Cajun Stop's po'boys have also been named the best in Houston each year since 2009 by Houston Press.  learn more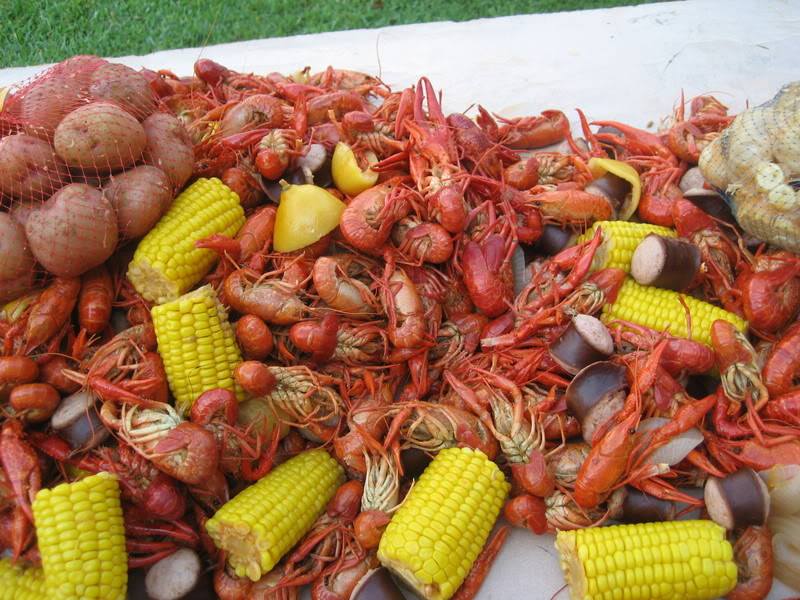 Alligator tacos, fresh gulf shrimp and oysters, Andouille sausage jambalaya, catfish, lobster, and of course Crawfish - the Swamp Shack has it all! The Shack is espcecially hopping during crawfish season. Their spicy cajun bath boil promises a true Cajun culinary experience. Head down to the Kemah Boardwalk or East Houston locations for some good ol' N'awlins seafood.  learn more
Vietnamese Style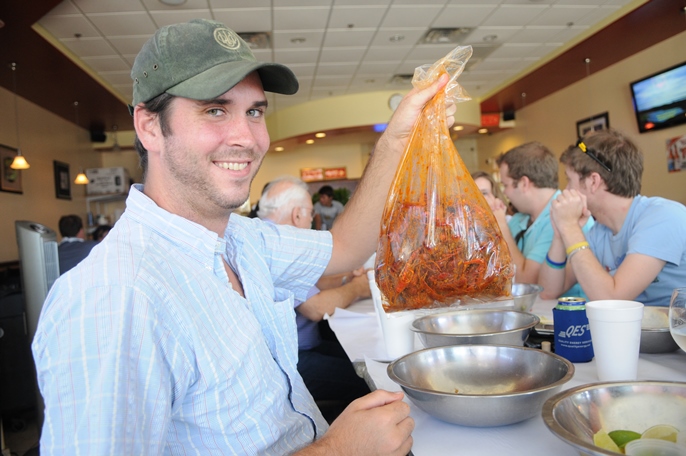 Head to Chinatown for some of the best pairings of Cajun and Vietnamese crawfish dishes. Just off Bellaire Boulevard, this local favorite offers one of the spiciest crawfish boils in town. Try the fried soft shell crab and seafood noodles for an alternate to the mudbugs. During crawfish season, the restaurant can be very crowded, be sure to call ahead for reservations if in doubt.  learn more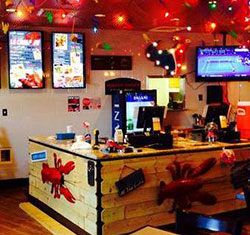 LA Crawfish offers the traditional Cajun boil. But you don't want to miss their amazing Crawfish Pho selection. Chose your heat level, style, and then dig in! The cayenne and sweet garlic butter pair perfectly for an unforgettable crawdad experience. You won't have to go far to find LA Crawfish, the Houston chain has locations scattered throughout town.  learn more
Crawfish Festivals
Texas Crawfish Festival
April 29-May 1; May 6-8
The 30th Annual Texas Crawfish and Music Festival takes place in the historic 1900's railroad town of Old Town Spring. It is one of the largest and longest running festivals in the Houston area, showcasing tons of local, regional and national music entertainment, featuring local artists and vendors, and serving some of the tastiest mudbugs in the South. The festival has over 50,000 lbs of crawfish, live music, vendors and family entertainment. It is a wonderful family event and fun for all ages. 
Crawfish Festival in the Heights 
March 5
For a decade the Greater Heights Area Chamber of Commerce has held an annual community Crawfish Festival in the Heights. It is an open to the public free admission festival including live zydeco music, the finale of the Idol of the Heights singing contest, performances by students of local schools, exhibit booths and exclusive shopping opportunities, kids rides and attractions, and, of course, crawfish and beer! 
Kemah Crawfish Festival
April 1-3
Head down to Kemah's Lighthouse District for a zydeco-filled crawfish boil! The Kemah Crawfish Festival offers great food, beverages, live music, and activities for children. Cajun musician Wayne Toups headlines Saturday night at 7pm. Admission $8.00 - kids under 12 are free.
Brazoria County Crawfish Festival
April 15-17
The Brazoria County Crawfish Festival (formerly the Pearland Crawfish Festival) boils up tons of delicious, spicy crawfish, a world of great food, lively music, vendors, games, and more in the friendly, relaxed fun and community feel of a small town fair and serves it up big. The area's best Zydeco bands provide infectious rhythms where the Bayou meets the Bay, and The Houston Blues Society will bring in the blues. Visitors will enjoy a beanbag tournament, crawfish eating contests, vendors of gifts, arts and crafts and more.  
The Woodlands CrawPHish Festival
April 2
This annual Festival is hosted in Town Green Park providing a day of family fun with live music, kids' activities, authentic Louisiana crawfish, BBQ, fried catfish, networking and a chance to bring awareness for Pulmonary Hypertension, hence the "PH" in the name.