It's that time of year again! We polled readers to see where the best crawfish was this season and based on their recommendations we have 12 staples to help you navigate this delicious time of year. Whether you prefer Vietnamese or Cajun style boils, H-Town has them all!


(Pro Tip: If you don't know the proper way to eat crayfish, need beer pairings, or want a great recipe, click the image above or check out our Crawfish Season in Houston page.)
4619 FM 565, Baytown, TX 
Best Overall Crawfish, Best Cajun Style Crawfish, Best Patio for Crawfish, Best Bang for Your Buck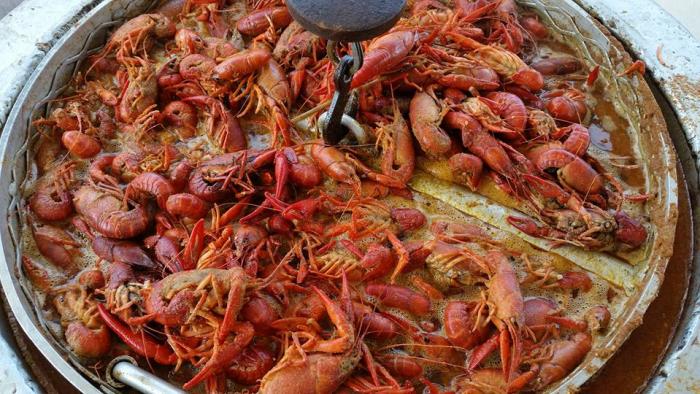 Calhoun's Crawfish Co. swept the competition in these four categories, making it a clear crowd favorite!
The Baytown staple serves up the spicy mudbugs diners know and love by the pound and even by the sack. Their secret to success? Their very own seasoning, which gives the crawfish a juicy, never dry taste. Add corn, mushrooms, cajun sausage, or potatoes for an additional price. Don't wait too long to try it for yourself! Calhoun's Crawfish Co. is open Friday & Saturday from 11:00 a.m. - 9:00 p.m. On Sundays the restaurant opens at noon and closes when the crawfish are gone!
Other recommendations for Cajun style crawfish included: 
5822 FM 2100, Crosby, TX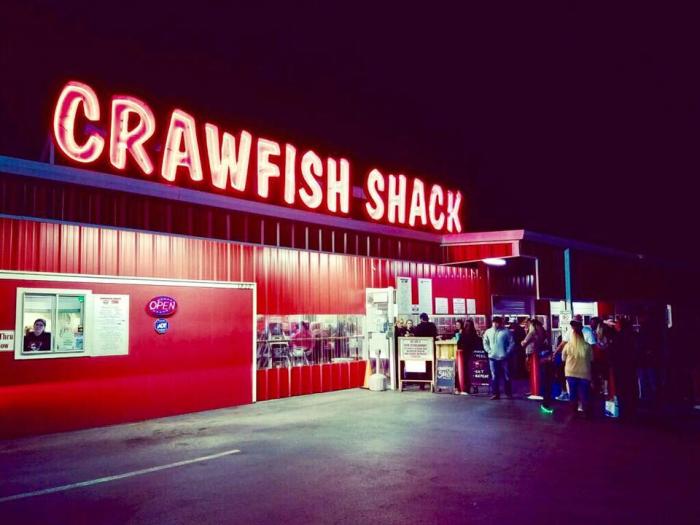 Many votes were cast for this Houston favorite by locals who loved the authentic Cajun taste. We'll let you decide what you think after making the trip out to either the Magnolia or original Crosby location. The menu is pretty straight forward offering only fresh crawfish, gulf shrimp, and snow crab. Order your heaping serving of crawdads as mild, medium, spicy, or meaux (mo) spicy depending on what style you prefer. Diners can also get crawfish etouffee, gumbo, or sausage and red beans on the side.
3139 Richmond Avenue, Houston, TX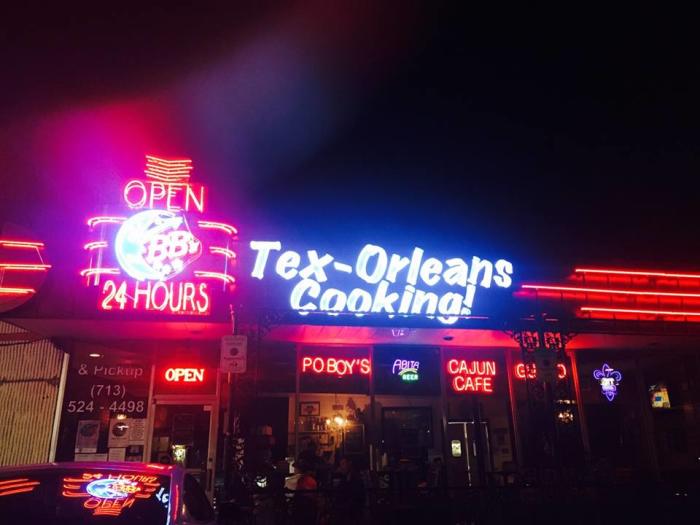 #BEYHIVE unite. This restaurant's Upper Kirby location has been visited by Queen B, herself. But that shouldn't be the only reason you visit. BB's Cajun Cafe was a local favorite in our poll for their authentic Louisiana and Texas flavors, which they refer to as Tex-Orleans style. The restaurant concept is inspired by family recipes and extensive research from inside some of the best po' boy shops in New Orleans. The café serves buckets of juicy Cajun-style crawfish in addition to 15 different po'boy varieties and salads. And best of all, BB's Montrose location is open 24 hours! 
4302 Richmond Avenue, Houston, TX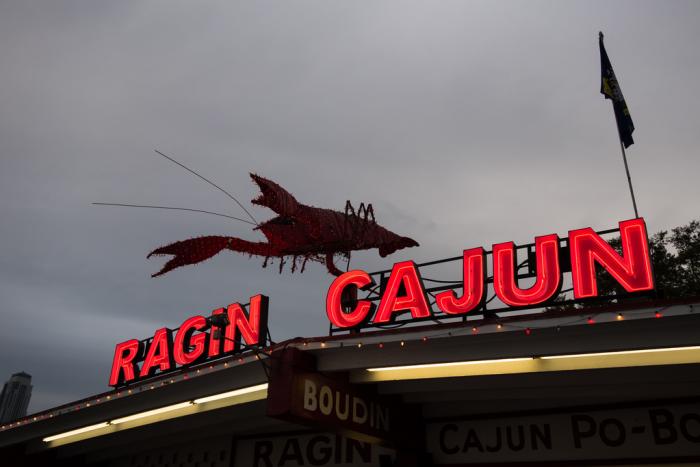 It's no wonder locals love this place. With humble beginnings inside the 610 loop in 1974, this restaurant opened because the owner was homesick for bayou country. "Ray Hay's Cajun Po-Boys" opened as a po-boy only restaurant with the exception of the occasional crawfish boil in the parking lot. Years later this restaurant's legacy of comfortable, authentic cuisine in a friendly atmosphere lives on. Ragin' Cajun serves up steaming buckets of spicy crawfish served with potatoes and corn on the cob. Don't forget the NOLA beignets for dessert!
1910 Wilcrest Drive, Houston, TX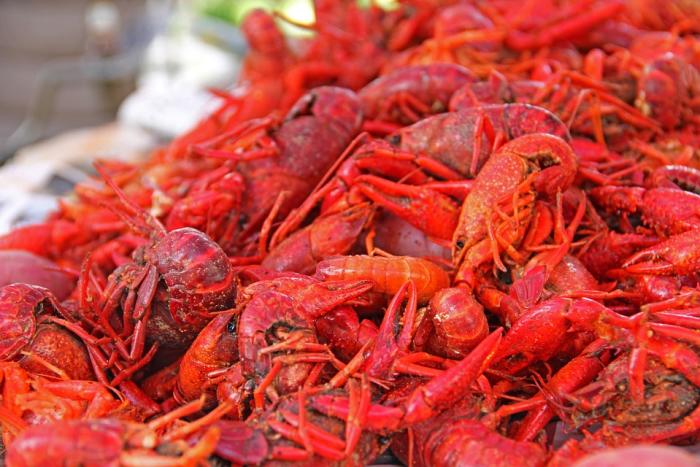 At Memorial's 88 Boiling Crawfish & Seafood you'll definitely want to go for the "88 Special" – a seasoning mix of lemon pepper and Cajun spices all drenched in garlic butter. Other menu favorites include the fried rice, fried calamari and snow crab legs. Yum! Get one boiled potato and corn on the cob with every 2-pound order.
310 Texas Avenue, Kemah, TX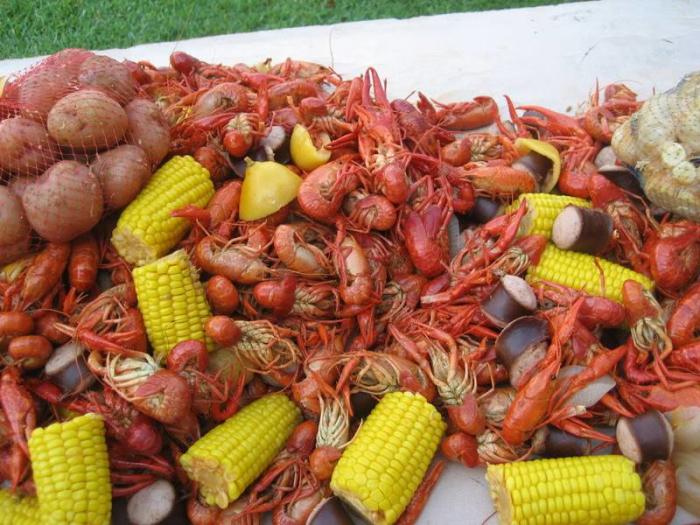 Crazy Alan's Swamp Shack may have a nutty name, but their crawfish are no joke. Their spicy cajun bath boil promises a true Cajun culinary experience. Crawfish aren't the only thing they're dishing up. Their good ol' N'awlins seafood menu also includes alligator tacos, fresh gulf shrimp and oysters, Andouille sausage jambalaya, catfish and lobster! 
3957 Richmond Avenue, Houston, TX 
Best Vietnamese Crawfish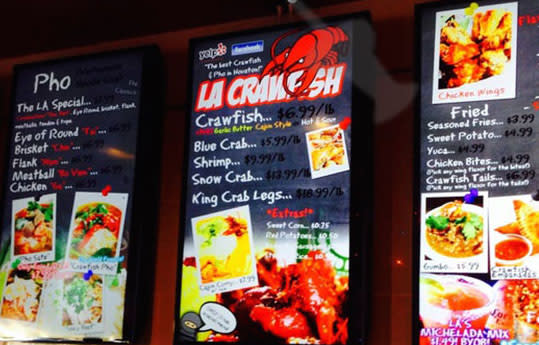 LA Crawfish offers the traditional Cajun boil, but it's their take on Viet-Cajun cuisine that wins them a spot in local hearts. Famous around Houston for their amazing Crawfish Pho selection (a beef pho broth with traditional pho elements plus a Cajun seasoning kick), LA Crawfish has been praised by believers for their cayenne and sweet garlic butter seasonings. Other inspired dishes include crawfish empanadas and cheesy crawfish rolls. You won't have to go far to find LA Crawfish, the Houston chain has locations scattered throughout town. 
Other recommendations for Vietnamese style crawfish included: 
11360 Bellaire Boulevard #990, Houston, TX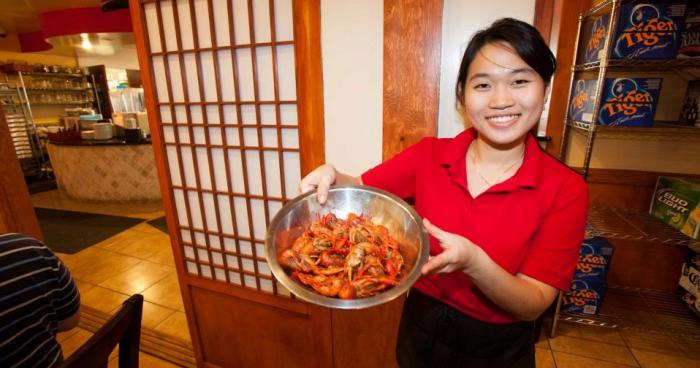 Quickly becoming a fan favorite courtesy of the new Netflix documentary, Ugly Delicious, and the recent nomination of head chef, Trong Nguyen, as a semi-finalist for the Best Chef Southwest at the James Beard Awards, Crawfish & Noodles was highly regarded in our poll as one of the premiere spots for Viet-Cajun crawfish. Experience the hype for yourself when you head to Chinatown for one of the spiciest crawfish boils in town. Try the fried soft shell crab and seafood noodles for an alternate to the mudbugs. We recommend calling ahead for a reservation. The restaurant is known to be crowded, but worth the wait!
6938 Wilcrest Drive, Houston, TX
First established in 2005, this restaurant has a focus on Viet-Cajun seafood that our locals love. With crawfish sourced from Louisiana, California and Oregon, freshness is not an issue, but it's the exotic Thai seasonings the mudbugs are cooked in at the Bellaire establishment that make it really worth a visit. Of course, you could go the Cajun or garlic crawdad route too or take a break from it altogether to try chargrilled oysters, chicken wings, po-boys and tasty pastas. 
11209 Bellaire Blvd C36, Houston, TX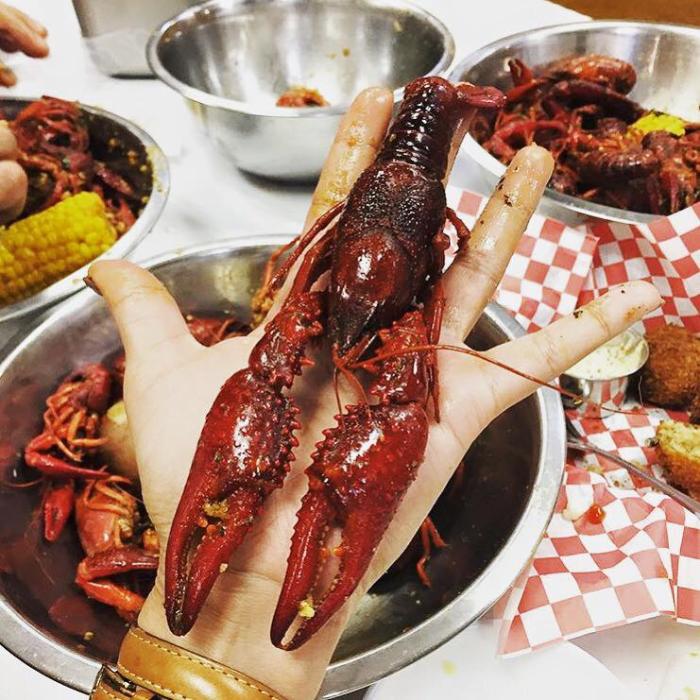 Crawfish Cafe serves up traditional Cajun and Vietnamese style crawfish just outside of Chinatown. The popular spot has expertly-prepared crawfish boils and other menu items like fresh gulf oysters, crawfish eggrolls, and cajun calamari. Don't forget to try their new sauce flavor, Kickin' Cajun!
5720 Richmond Avenue, Houston, TX
Best Bar Serving Crawfish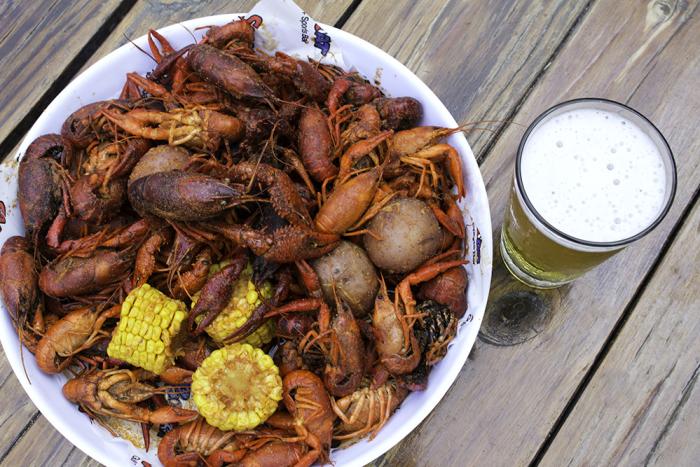 Though there were many contenders for this spot, Sam's Boat took the prize of being a local favorite bar that just so happens to also serve amazing crawfish. With over 30 years of experience serving guests, this local gem started out as a passion project between friends whose love ran deep for a bar in Boys Town, Mexico named Sam's Place. They decided to replicate the experience in Houston and the bar was born. With beginnings from Mexico and initial roots in Beaumont, Sam's Place serves some of the best of both worlds with authentic Tex-Mex, fresh seafood (and crawfish) and ice cold beers and margaritas that have a place in most Houstonian's hearts (and stomachs).  
Other recommendations for bars to enjoy crawfish at include: 
Locations in Rice Village, Midtown, EADO, Shepherd, The Heights and Bellaire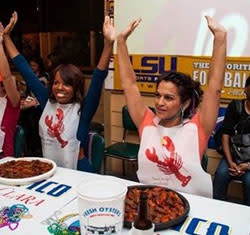 Our locals recommended this watering hole if you're looking to get your grub on while watching the game, having a beer or just hanging out. Little Woodrow's hosts mudbugs by the pound every Saturday and Sunday beginning at noon. 
Bonus Recommendation: H-E-B
We had to include this grocery store for the simple fact that it appeared over and over in our Locals Love poll. Our locals say this grocery store is one of the best places to get crawfish if you're planning your own backyard boil and they're not the only ones who are fans; H-E-B sells more crawfish than anyone else in Texas! Visit your local store's seafood counter today to walk through the ingredients you'll need to boil and season your own crawdads. Happy cooking!
Mark you calendars for these 2018 Crawfish Festivals
The Woodlands CrawPHish Festival
March 24, 2018
Annual Kemah Crawfish & Zydeco Festival
April 6-8, 2018
Houston Crawfish, Crab & Grill Festival 
May 12-13, 2018