The Houston Urban Experience (HUE) Mural Festival is an excellent way to experience the work of local and international artists on the grandest of scales. From Nov. 18 – Nov. 20, visitors will have the opportunity to see artists take their work from concept to completion across Houston, including sides of buildings, street corners and other public structures.
Founded and produced by Houston artist Mario "GONZO247" Figueroa Jr., the festival's mission is to create festival event of murals, art and cultural collaborations to engage with tourists and locals while also adding to Houston's mural art collection. The festival also aims to continue Houston's tradition as an international destination for artists and art lovers alike. 
A selection committee of notable local, national and international artists carefully vet the artists who wish to participate in the festival. Once selected, artists will have approximately 190 hours to create their designs using various forms of tools, techniques, and styles of mural art including graffiti, muralism, paintbrush work, airbrush, roller brush, wheat paste and stencil.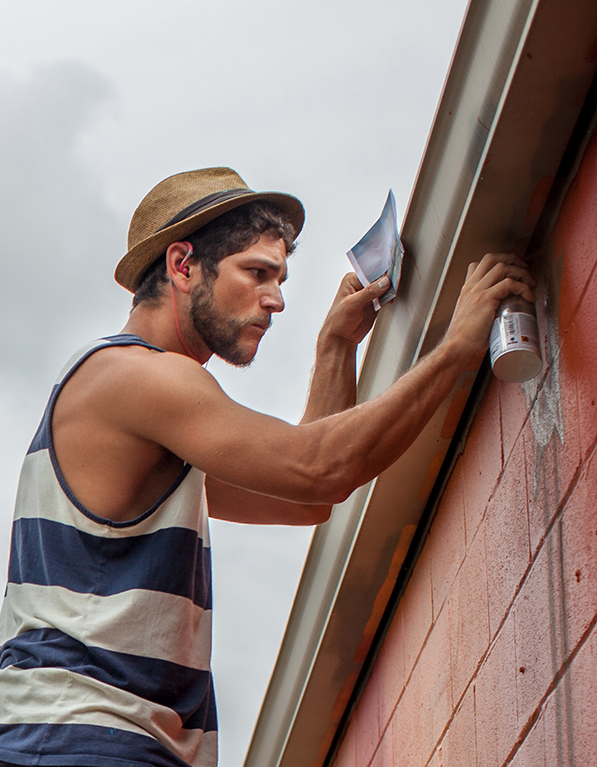 The murals are quite literally larger than life, taking up the sides of buildings and other structures. GONZO247's goal is to make sure the public has art that can be enjoyed by all. When venturing in Downtown and EaDo, visitors are sure to come across some of the murals from past years. Further, these amazing backdrops are all Instagram-worthy.
Notable artists from past events include Pablo Harymbat, Pixel Pancho, Donkeeboy, Mina Hamada and more. For a look at #HUEFest murals created in and around Houston be sure to follow @HUEMuralFest on Instagram. The posts will also tell you where you can locate the murals for the perfect photo.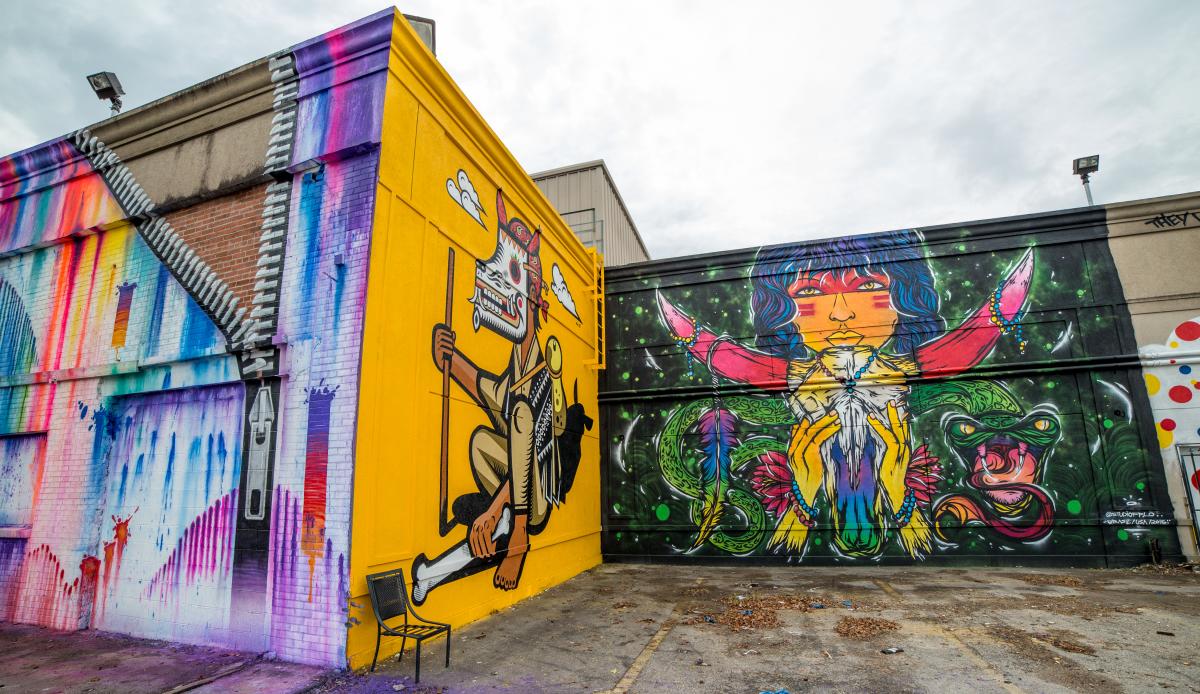 To view the upcoming festival's planned painting locations, visit the HUE website closer to the event. HUE attendees are encouraged to experience the art-in-progress through daily guided tours or self-guided strolls. Maps will be available. Throughout the festival, visitors can also enjoy artist vendors, live demonstrations and tastes of Houston's finest food around the mural locations.