Contact Us
We'd love to hear from you about any questions you have in hosting your reunion in Houston!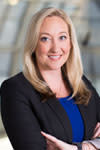 Maureen Haley, Vice President of Strategic Tourism Initiatives
mhaley@visithouston.com
713-853-8909
Greater Houston Convention & Visitors Bureau
Partnership Tower
701 Avenida de las Americas
Houston, TX 77010
(800) 4-HOUSTON
Start planing your trip to Houston with this must-have guide that covers the city's best attractions and...

Sign up to receive special offers and contest info.

Find local music, art, theaters and much more!