Feed Your Inner Caveman with These Paleo Stops
It's one of the top searched diet words on Google, and people who try it swear by it. The Paleo Lifestyle is a simple way of eating and is often referred to it as the "caveman diet" because you focus on foods a caveman would have eaten. This means a diet full of meats, fish, nuts, greens, veggies and seeds. (No grains, alcohol, or added sugar!) But choosing Paleo doesn't mean you can't enjoy some of the best restaurants around Houston!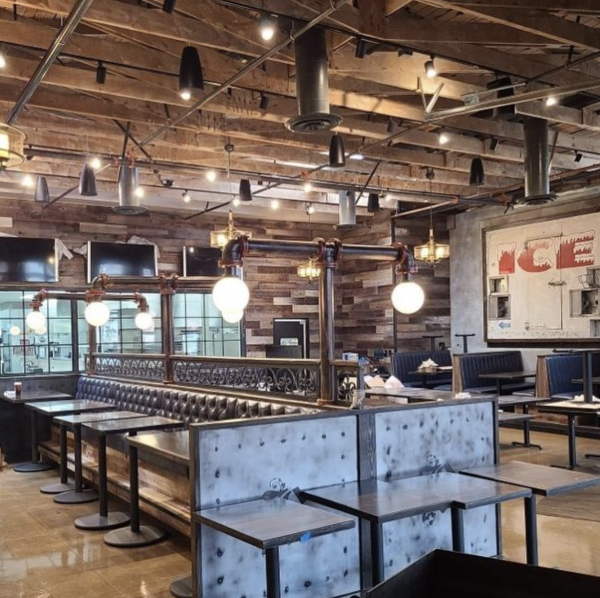 Courtesy of @bosscatkitchen on Instagram
Bosscat Kitchen & Libations
Proving that whiskey bars can be healthy too, Bosscat Kitchen & Libations has a variety of salads and Paleo options for the discerning diet. One of its most popular is the Power Spinach Salad, made with spinach, roasted pears, almonds, red cabbage, onions and grapes. You can choose to add on chicken or shrimp to complete the meal.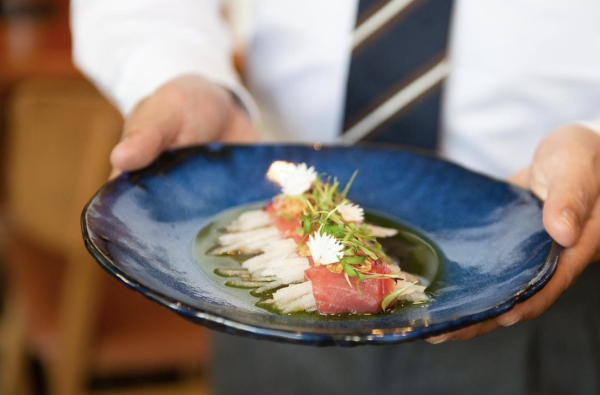 Courtesy of @tobiuosushibar on Instagram
Think you can't enjoy sushi with friends while you're doing the Paleo thing? You forgot about sashimi! Not all "sushi" involves rice. In fact, some of the most interesting raw fish experiences involve no rice at all. Enter sashimi and the talented fish-and-knife skills of Chef Mike Lim. Create your own sashimi flight from more than a dozen different fresh fish varieties. If you are still hungry, order a side of King Crab or Sea Bass (just remember to skip the soy sauce.)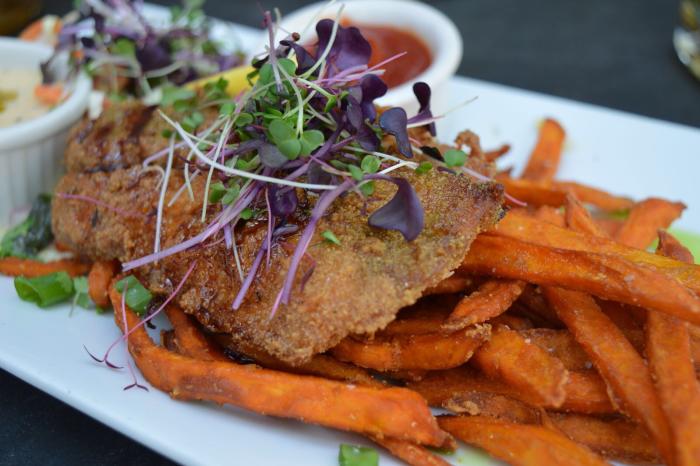 Ruggles Black is the self proclaimed paleo restaurant in Houston. They have a menu full of healthy options that meet the Paleo lifestyle guidelines. The Fish and Chips is made with fresh caught red snapper, almond flour crust, wasabi ranch slaw and is served with a side of sweet potato fries. Ruggles Black is best known for the "Big Sexy" which is a giant pork chop topped with a duck egg and served with carrots, broccoli, asparagus and cauliflower mash.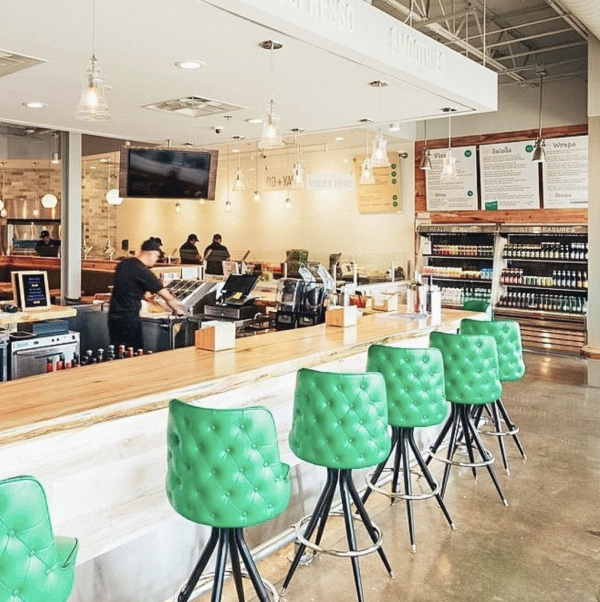 Courtesy of @hsgreenmenu on Instagram
HS Green, the "fresh food kitchen" is a great place to pile on the protein and other fresh mix-ins at the "build your own line" plate. There are more than 75 mix and match menu options from rotisserie chicken to grilled salmon and steak.  You can also add fresh fruits and vegetables for a side.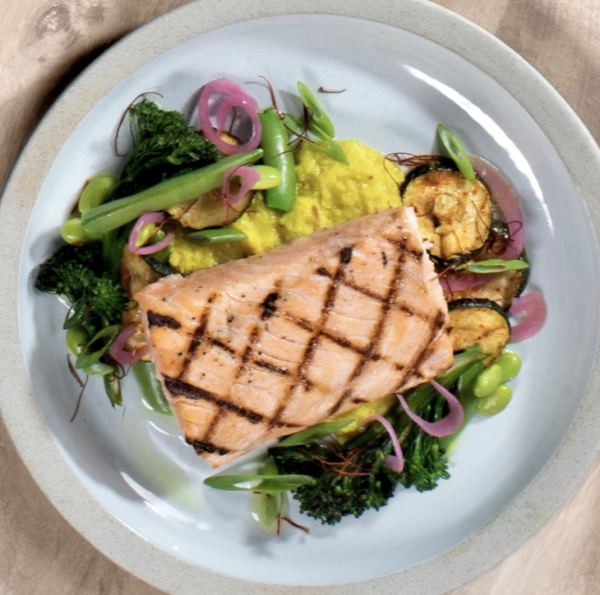 Courtesy of @livetruefood on Instagram
With a menu that boasts any customizations to Paleo, True Food Kitchen is a bright spot to stop for a meal that will have you leaving feeling good about yourself. The "Responsibly Sourced Striped Bass" served with the chef's selection of vegetables sticks out as a great option, but not before indulging in one of their starters like the creamy tomato soup or charred cauliflower. If you want to start your weekend off right, enjoy their Paleo brunch options: the garden scramble or egg and chicken sausage sandwich served on a lettuce wrap.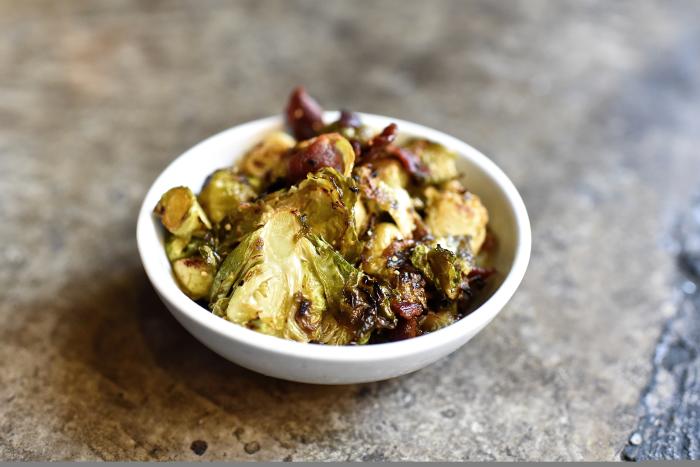 Photo credit: Kimberly Park
Dish Society makes it easy to build custom Paleo (or Whole 30) compliant plates at breakfast, brunch, lunch and dinner. Some menu items can be tweaked slightly to make them Paleo compliant, but here are your best options to stay Paleo true. The "Farmers Plate" is your choice of a protein and two sides or three veggie sides. For your protein, you can choose shrimp, 44 Farms steak, salmon or pork loin. Sides include bacon brussel sprouts, seasonal fruit or seasonal veggies. If you stop by during brunch, build your own omelet with cage-free eggs and your choice of add-ins.
Going meatless? Check out 12 vegan and vegetarian restaurants around H-town.