Pyro-gourmaniac (n.) - one in love with and/or addicted to spicy foods. If this is you, don't worry, we're not here to judge or offer some sort of flavorless 12-Step program. We're here to tilt the hot sauce bottle.
Thankfully Houston, with its plethora of exceptional restaurants offering global flavors from Sichuan Chinese to Cajun/Creole, has a lot to offer heat seekers. Whether you crave a bit of cayenne in your favorite dishes or legit need a masochistic amount of hot peppers on your pizza, here's a rundown of some centers of spice.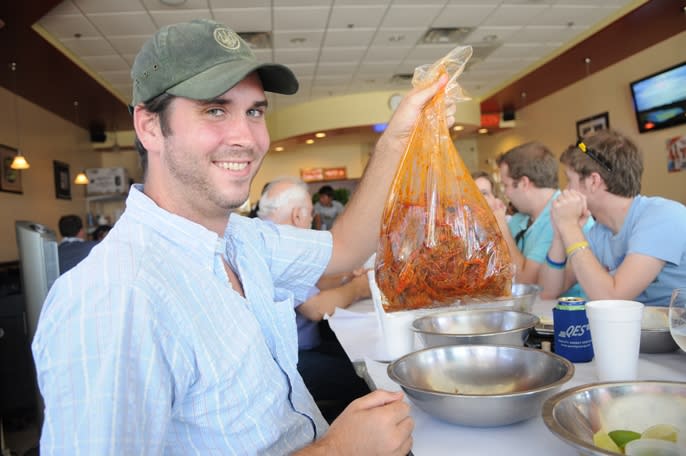 Crawfish & Noodles
For a Vietnamese take on crawfish, head out to Bellaire and the popular Crawfish & Noodles for a fiery version of small crustaceans by the pound. Here you get a little bit of Cajun and Vietnamese on the same menu, like the Fried Catfish with Cajun Fries and the Cua Rang Muoi—fresh blue crab stir fry. Fans of the Cajun Crawfish Fried Rice can pick their spicy level, but beware of the heat these folks can pack.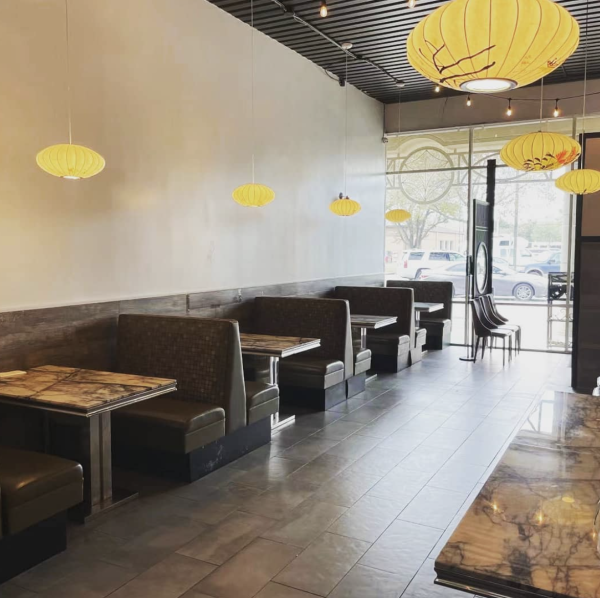 Courtesy of @txpeppertwins on Instagram
What began as a small, authentic Sichuan-style outpost for a couple of Chinese sisters has quickly grown into a mini empire with four Houston-area locations and possibly more in the works. Far from Americanized-Chinese dishes (you won't find over-fried Sweet-and-Sour Chicken on this menu) Pepper Twins serves up some serious flavor with favorites like Rice Noodles with Spicy Beef Tendons and the uber-spicy Water-Boiled Beef and delectable DanDan Noodles. Check out the Montrose location on Fairview or the River Oaks location near 59 and Kirby.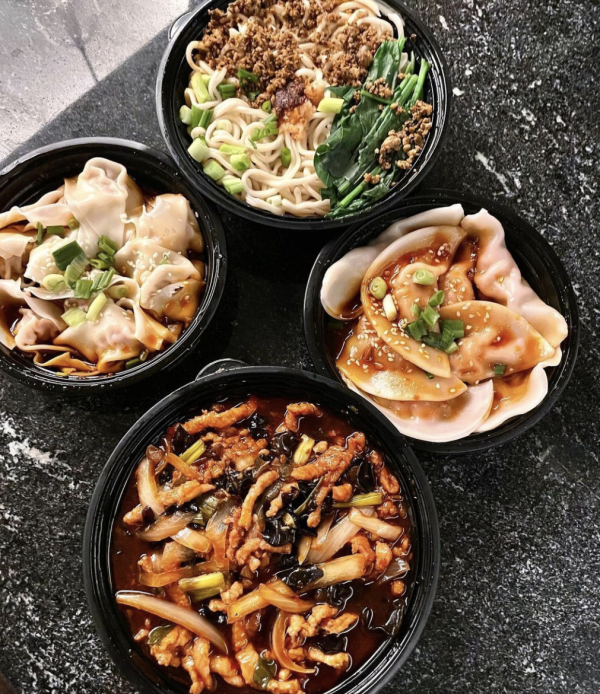 Courtesy of @malasichuanbistro on Instagram
Another spot for authentic Sichuan cuisine is Mala Sichuan with locations in both Bellaire and Montrose. Try the Shredded Pork in Spicy Garlic Sauce or the Mouth-Watering Chicken (that mouth watering is more likely from the spiciness than anything else). For something a bit more adventurous, the Crispy and Spicy Pork Intestines pack a punch, as does the Chengdu Mung Bean Jelly and Red Oil Dumplings.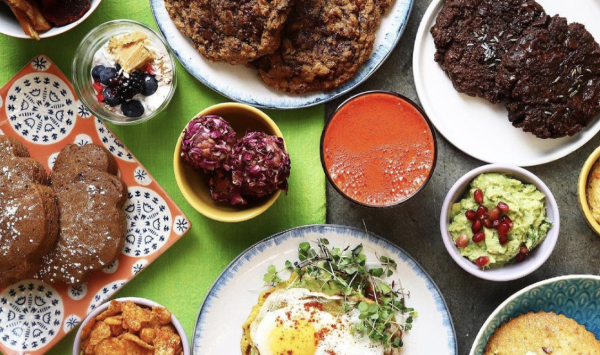 Courtesy of @pondicheri on Instagram
Indian food has a well-earned reputation for being spicy. And while not all of the dishes at Anita Jaisinghani's Pondicheri are going to light up your mouth, several have the capacity to do just that. Take for instance the Madras Chicken Wings, marinated in tamarind, ghost peppers and black pepper. Or the Vindaloo Ribs made with Berkshire pork in a fiery ghost pepper marinade. On the lunch menu, check out the Chicken Frankie with fenugreek and tomato sauce and flavored with garam masala and black pepper. There's a reason why this Upper Kirby restaurant has found a second home in Manhattan—its dishes stand up to the best.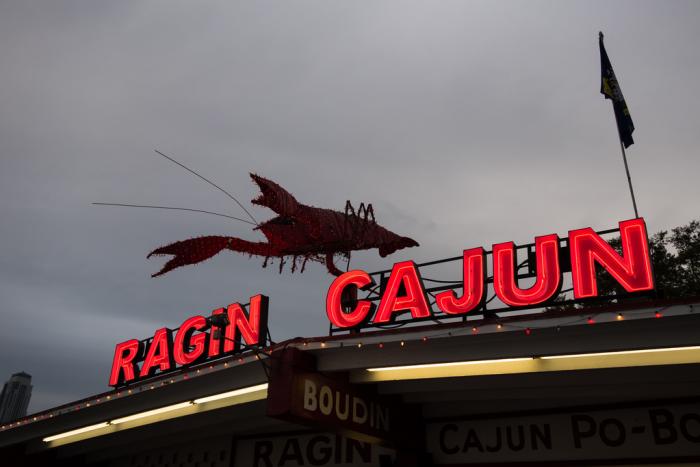 When it comes to spicy boiled seafood, Ragin' Cajun is a reliable institution. Head here for boiled crawfish, shrimp and more in season. You'll also want to sample the Fresh Cajun Stuffed Jalapenos filled with dirty rice and white cheese and wrapped in smoked bacon and served with ranch dressing. The fried entrees—from catfish to soft shell crabs—are delectable and the perfect vehicle for the restaurant's signature hot sauce.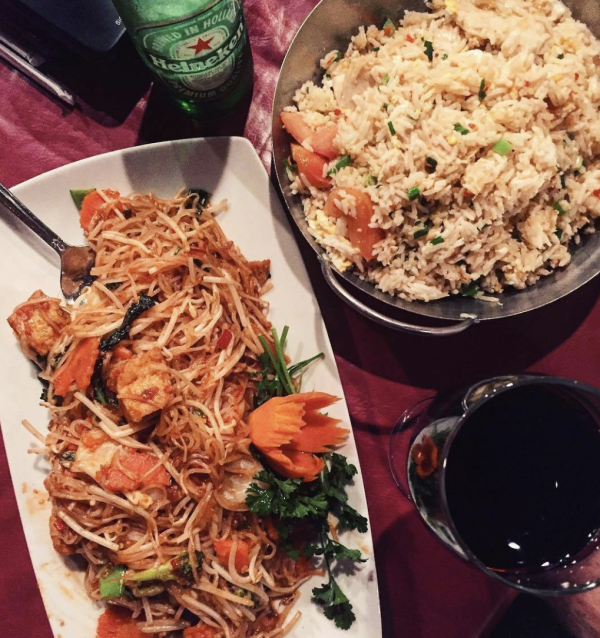 Courtesy of @bestfoodhouston on Instagram
Thai Gourmet
Located on Richmond west of the Galleria area, Thai Gourmet has a well-established reputation for being one of the city's spiciest restaurants. But it's really up to you just how much heat you think you can take at this classic Thai eatery. Head to the Special Thai Noodles section of the menu for dishes like Duck Noodles with sliced roast duck in herbal broth or the Kuay Tiew Kua Gai (stir fried rice noodles) with chicken, calamari, eggs and more. With each of these dishes you can select your spice level—mild, medium, hot or Thai hot. The restaurant notes on the menu that you're responsible if you order hot or Thai hot and can't take it. That little disclaimer has made more than a few people think twice about Thai hot!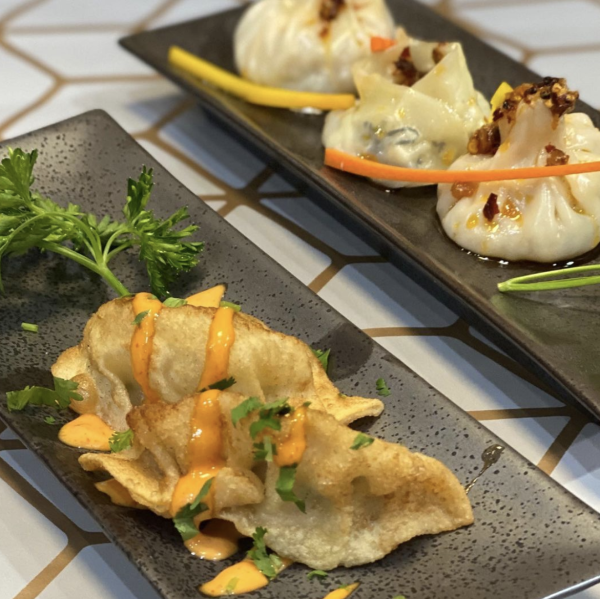 Courtesy of @monks_houston​ on Instagram
Nestled in the Heights, The Monk's dishes out Chinese and Indian influenced dishes that will enlighten your tastebuds. The variety of herbs, spices and sauces make sure no matter what you order, the dishes served to you will be packed with flavor. To make sure you get that extra kick, try the Spicy Masala Egg Noodles or the Chili Pepper Entree.