The River Oaks/Upper Kirby area is one of the hippest trips in America. The neighborhood boasts beautiful homes, posh boutiques and even fabulous nightclubs. You could entertain yourself for hours on end without ever leaving the zip code.
With hours of fun and amusement on deck, you're going to need to replenish that energy throughout the day. Don't worry – we've got you covered.
Loosen your belt buckle for a grand culinary experience you won't soon forget.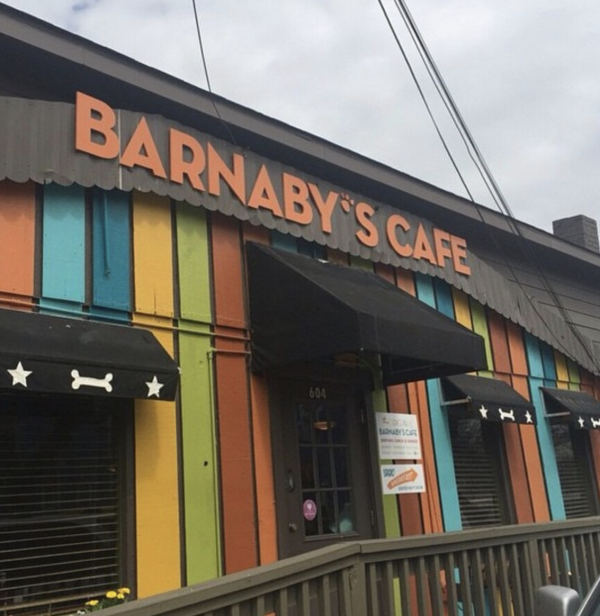 Courtesy of @barnabyscafe on Instagram
BREAKFAST
The most important meal of the day just became one of the most exciting meals of the day with breakfast selections at Barnaby's Café. If you really want to feel like you've stepped right onto a dude ranch, try the chipotle barbeque pulled pork and eggs, corn-beef hash or a Tex-Mex breakfast burrito. For the more traditional breakfast fare, there's steak, potatoes, biscuits, waffles and the like. 
If you want to save room for your next meal, try Bob's Healthy Plate, a fruit bowl or the honey and walnut Greek yogurt. This family-friendly spot is also great for traveling with kids.
Don't leave without trying: The red velvet pancakes with cream cheese icing.
More options: River Oaks Donuts, Pondicheri, Backstreet Café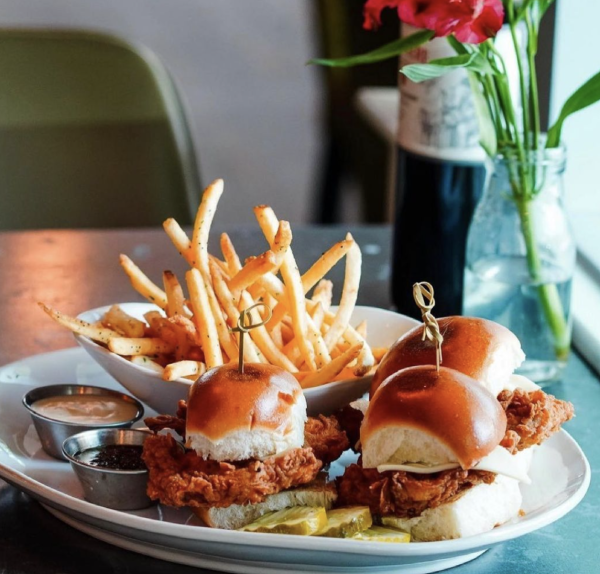 Courtesy of @libertykitcheneats on Instagram
LUNCH
Take your taste buds on an adventure at Liberty Kitchen & Oysterette. Seafood is the name of the game at this quaint River Oaks eatery, but there's still plenty on the menu for those wanting more variety. Chicken cutlets, chicken friend steak and short ribs complement the offerings of salmon, shrimp, lobster, and of course, oysters. Burgers, chicken sliders and other sandwiches and salads round out this hearty menu.
Don't leave without trying: The Deviled Egg Testimony topped with your choice of fried oysters, salmon, bacon jam or chicken, is a fiesta in your mouth.
More options: Avalon Diner, Pepper Twins, Local Foods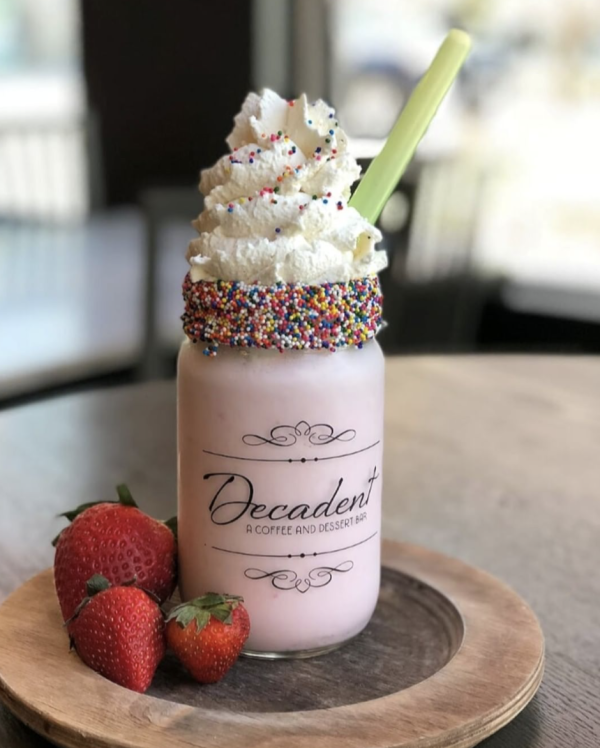 Courtesy of @decadentriveroaks on Instagram
COFFEE & SNACKS
Looking for a little pick-me-up? Decadent Coffee and Dessert Bar has a variety of flavored coffee and beverages that are hot to warm you up or cold to cool you down (you never know what you'll need with the Houston weather). If coffee isn't really your thing, try a fruit smoothie or a milkshake, which comes in an adorable mason jar.
Pair your drink with any of the made-from-scratch treats including cheesecake, donuts, brownies and cookies, or have a scoop of ice cream or gelato.
Don't leave without trying: The Decadent Double Mocha Latte will make you feel all warm and fuzzy inside.
More options: Dessert Gallery, Hobbit Café, Malk BevBar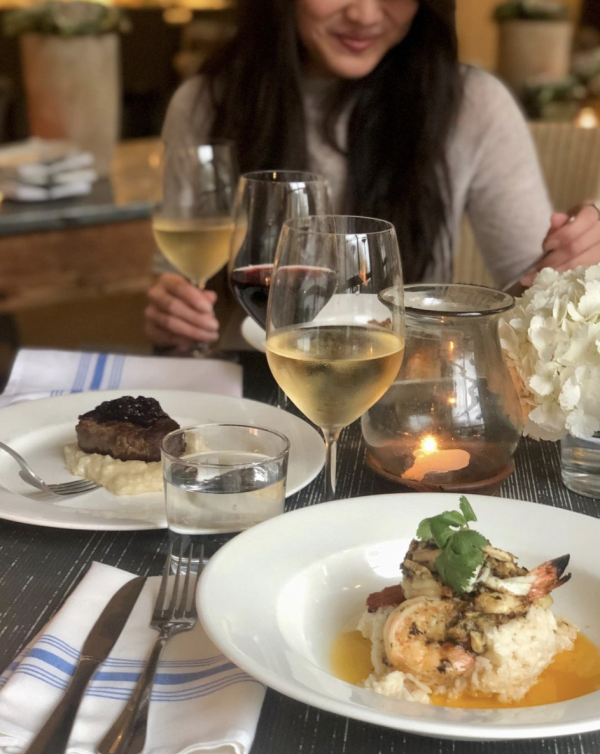 Courtesy of @tinyboxwoods on Instagram
DINNER
Sit back, relax and take in the leisurely atmosphere of Tiny Boxwoods. The look and feel of the place are as satisfying as the items on the menu. As you settle in for a delightful dinner, be sure to check out the fried green tomatoes or wood fired artichokes. The fig and prosciutto pizza as well as the black bean and beets burger are two of the many meatless options for vegetarian visitors. 
Not to be outdone, carnivores might consider the lamb burger, espresso rubbed ribeye or shrimp and risotto.
Don't leave without trying: The turkey avocado club sandwich will make you forget all the cares of the world, at least for a while.
More options: State of Grace, Kata Robata, Goode Co Texas Bar-B-Q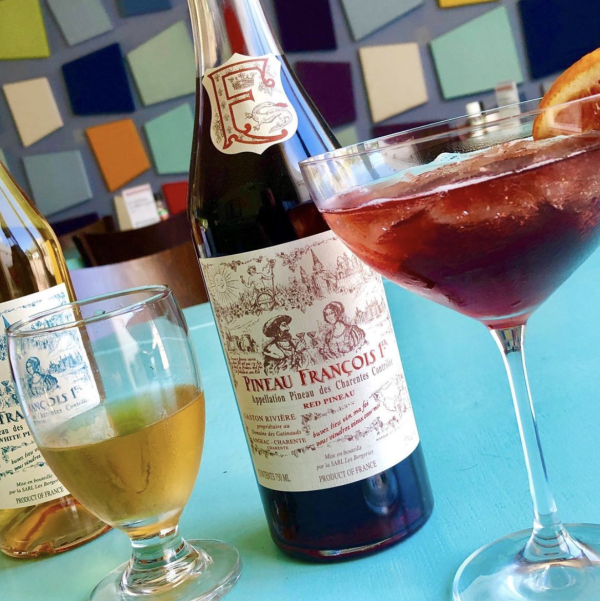 Courtesy of @giacomoshouston on Instagram
DRINKS
A good libation will get the party started every time, and Giacomo's Cibo e Vino has something on the menu for pretty much any wine connoisseur or occasional drinker. You'll take a step back in time when you walk into the restaurant's colorful, vibrant space.
Whether you like imported or domestic, bubbly or flat, you will definitely fine a wine to your liking among the dozens of options.
Don't leave without trying: The wine list is so extensive, there are too many to recommend!
More options: a'Bouzy, La Griglia, Sonoma Wine Bar