You can enjoy it on a cracker, melted over chips, on a salad… or toasted to perfection. We are talking cheese! October is American Cheese Month, where we celebrate all types of cheese made in the United States. While you may recognize Cheddar, Colby or Bleu - there is hundreds of other types of artisan cheeses and many are available right here in Houston thanks to Houston Dairymaids.
"Many people are showing (more) interest in cheese," said Lindsey Schechter, founder of Houston Dairymaids. "We have so much support from Houstonians and Texans in general."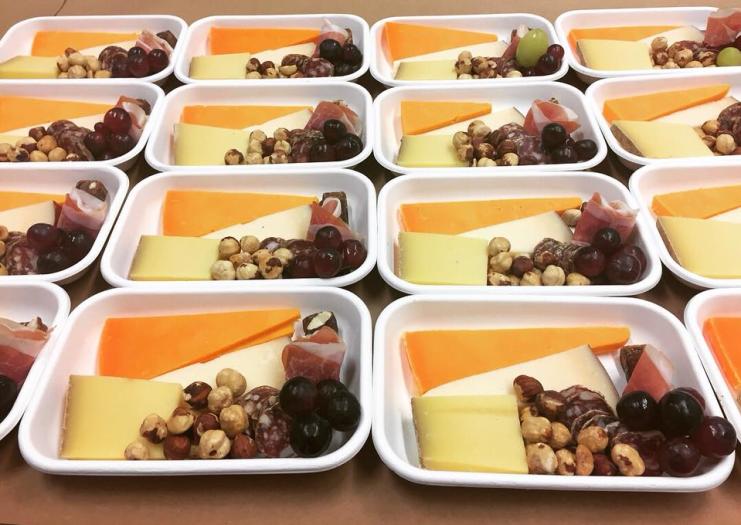 Lindsey Schechter started Houston Dairymaids 12 years ago by selling cheese at an area Farmers Market. It didn't take long for word to get around about the unique and tasty cheese selection from Houston Dairymaids.
"It was instantly a hit, especially for chefs in the area. We had a lot of chefs coming to the market to buy cheeses," she said. "For the first five years we were just farmers market and wholesale, then we opened the storefront."
Houston Dairymaids is located in the building that was once Danna's Market (2201 Airline Dr), a Sicilian grocery store built in the 1930s in the Houston Heights. It's a unique experience that is different from many others.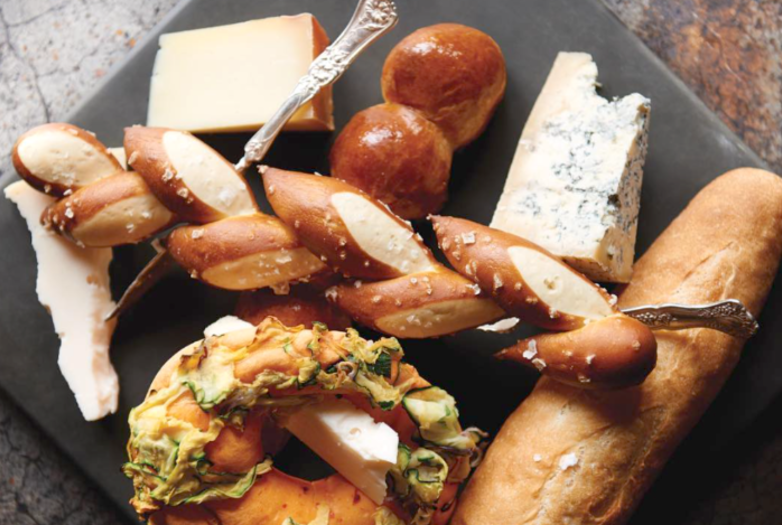 "We offer a free cheese tasting to every person that comes in," said Schechter. "We have more than 150 cheeses in the shop at any given time and each customer gets to try seven different types of cheese. This really starts a conversation about cheese. People want to come in and not just taste everything but also learn a bit about the farm it comes from."
Schechter has always loved cheese and believes it's something that really does appeal to all types of tastes.
"The flavors are dynamic and change with the season depending on what the animals are eating - which keeps it very much alive and interesting."
Houston Dairymaids isn't just giving people a chance to enjoy great cheese, it's also been something that really brings the community together. They offer cheese classes and often partner with Saint Arnold's Brewery for "Brew and Cheese" nights.
"We have plenty of customers who we have really gotten to know. Like, we met before they were married and we've seen them through marriage and their first kid. We just feel very connected in that way."
Schechter shared a few tips for hosting your own cheese party.
You always want to taste cheese at room temperature when the cheese is most flavorful and the texture is at its best. You can set it out on the counter about 30 minutes before trying it.
Give cheese options for every type of preference.
Plan to serve one to two ounces of cheese per guest for appetizers and two to three ounces per guest if you are doing the tasting in place of a meal.
When tasting, go in order from mildest cheese to the strongest.
Mix different cheese milk types. Most cheese is made with cow or goats milk, but you can mix up as many different types as you can to give contrasting flavors.
Include something sweet to balance and cleanse out your palate. Fruit preserves are really great for that. Honey is another good option!
Add on crackers, meats and nuts for a more filling tasting.
Houston Dairymaids rotates out the "free cheese" tasting offerings each week and the main menu of cheese types is always changing. Check it out for yourself!
p.s. One more cheese pic for good luck.